STS-57 Launch Preparations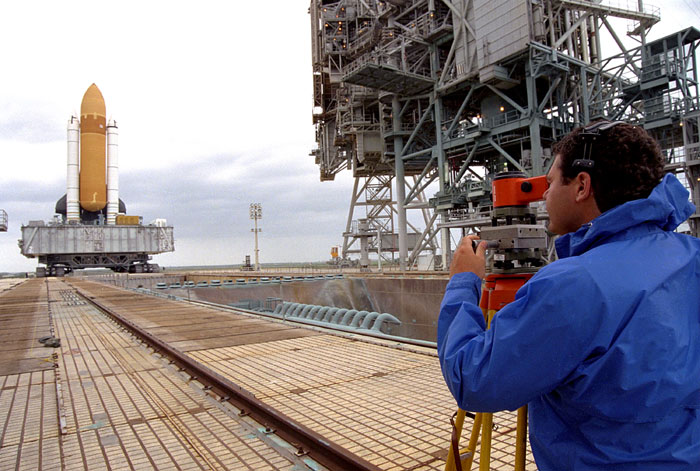 1993 Ed Muktarian, a structural engineer with Lockheed Space Operations Co., is assisting with the docking of the Space Shuttle Endeavour at Launch Pad 39B. Muktarian is using a surveying instrument called a zenith nadir plummet to properly align survey plates located both on the pad surface and the mobile launch platform (MLP), which rests atop the crawler and supports the Shuttle.
Exploring Florida: Social Studies Resources for Students and Teachers
Produced by the Florida Center for Instructional Technology,
College of Education, University of South Florida © 2004.