STS-67 Rollout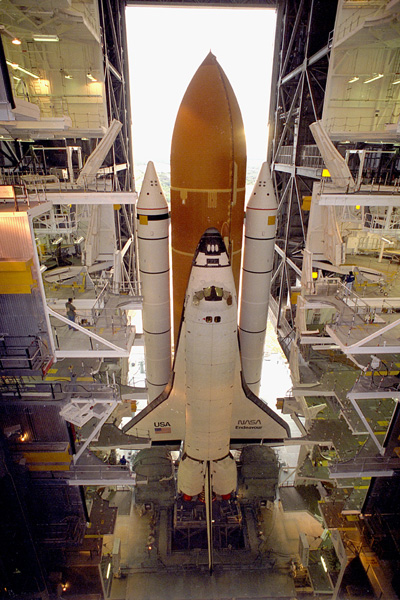 1995 A massive 19 million pounds (8.6 million kilograms) of Space Shuttle, support and transport hardware, inch toward Launch Pad 39A from the Vehicle Assembly Building. The fully assembled Space Shuttle Endeavour, minus its payloads, weighs about 4.5 million pounds (2 million kg.).
Exploring Florida: Social Studies Resources for Students and Teachers
Produced by the Florida Center for Instructional Technology,
College of Education, University of South Florida © 2004.