STS-83 Rollout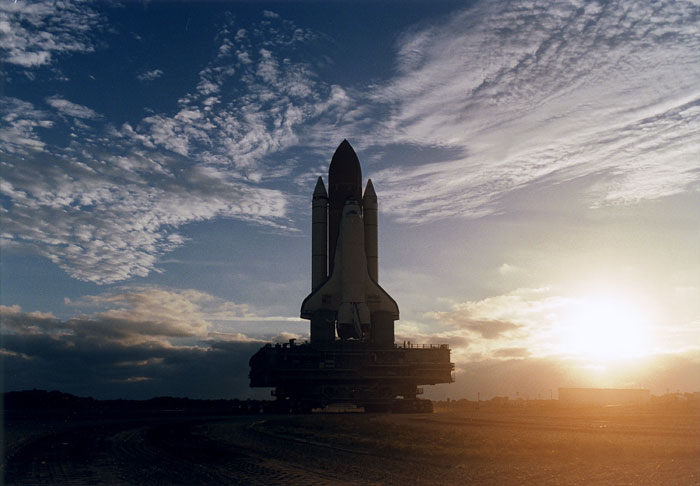 1997 The rising sun and some scattered clouds provide a picturesque backdrop for the Space Shuttle Discovery as it travels along the Crawlerway toward Launch Pad 39A in preparation for the STS-83 mission. The Shuttle is on a Mobile Launch Platform, and the entire assemblage is being carried by a large tracked vehicle called the Crawler Transporter.
Exploring Florida: Social Studies Resources for Students and Teachers
Produced by the Florida Center for Instructional Technology,
College of Education, University of South Florida © 2004.