STS-79 Rollout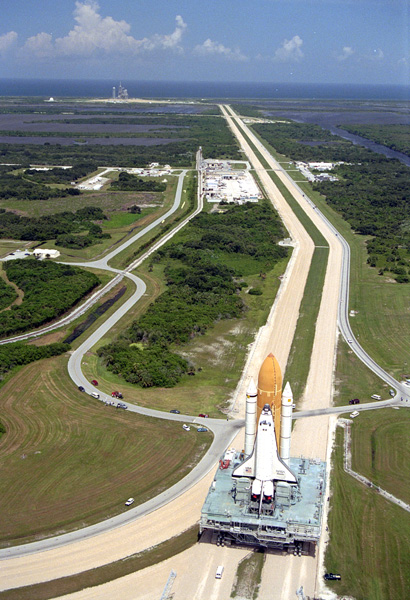 1996 The Space Shuttle Atlantis departs the Vehicle Assembly Building (VAB) with its destination, Launch Pad 39A, visible in the distance. The trip marks the second time Atlantis was rolled out to the pad in this mission flow.
Exploring Florida: Social Studies Resources for Students and Teachers
Produced by the Florida Center for Instructional Technology,
College of Education, University of South Florida © 2004.