STS-79 Rollout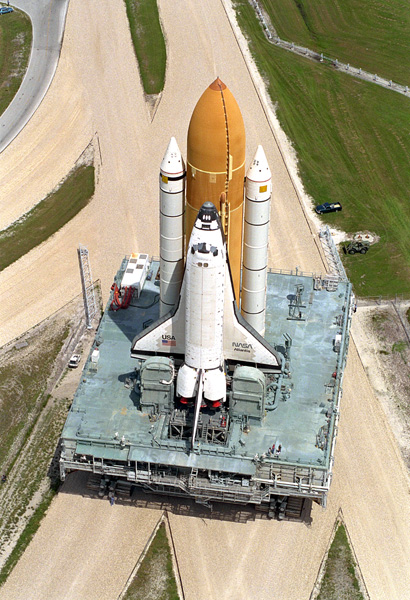 1996 The Space Shuttle Atlantis heads back to Launch Pad 39A and liftoff on Mission STS-79 around September 12, 1996. The journey to the launch pad began shortly before 2:30 p.m. and will take approximately six hours to complete.
Exploring Florida: Social Studies Resources for Students and Teachers
Produced by the Florida Center for Instructional Technology,
College of Education, University of South Florida © 2004.