Historical marker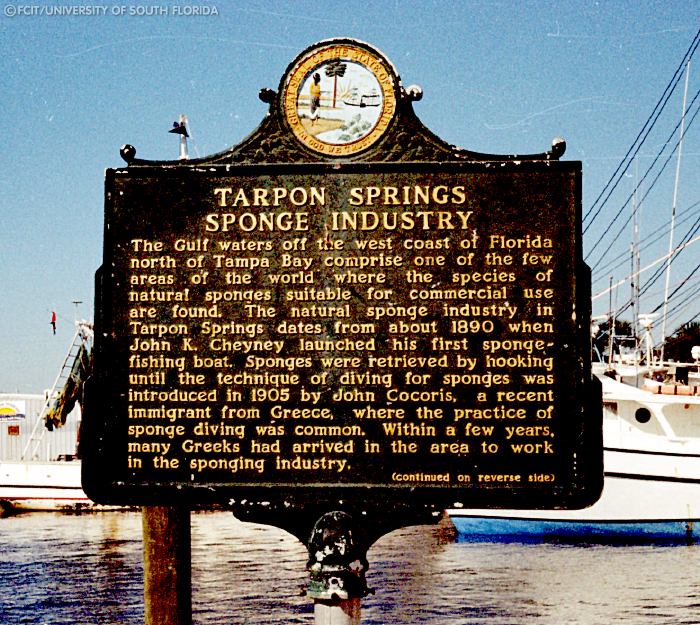 Front of a historical marker that reads, "Tarpon Springs Sponge Industry. The Gulf waters off the west coast of Florida north of Tampa Bay comprise one of the few areas of the world where the species of natural sponges suitable for commercial use are found. The natural sponge industry in Tarpon Springs dates from about 1890 when John K. Cheyney launched his first sponge-fishing boat. Sponges were retrieved by hooking until the technique of diving for sponges was introduced in 1905 by John Corcoris, a recent immigrant from Greece, where the practice of sponge diving was common. Within a few years, many Greeks had arrived in the area to work in the sponging industry."
Exploring Florida: Social Studies Resources for Students and Teachers
Produced by the Florida Center for Instructional Technology,
College of Education, University of South Florida © 2002.