Historical marker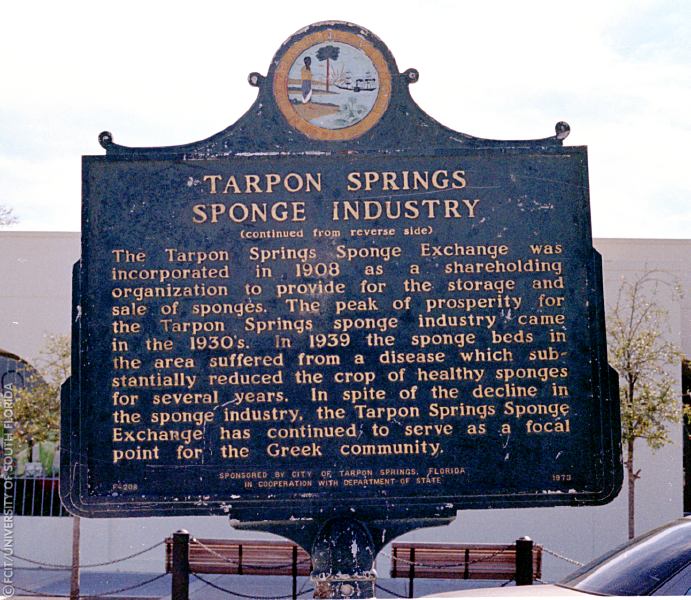 Back of the historical marker that reads, "Tarpon Springs Sponge Industry. The Tarpon Springs Sponge Exchange was incorporated in 1908 as a shareholding organization to provide for the storage and sale of sponges. The peak of prosperity for the Tarpon Springs sponge industry came in the 1930s. In 1939 the sponge beds in the area suffered from a disease which substantially reduced the crop of healthy sponges for several years. In spite of the decline in the sponge industry, the Tarpon Springs Sponge Exchange has continued to serve as a focal point for the Greek community."
Exploring Florida: Social Studies Resources for Students and Teachers
Produced by the Florida Center for Instructional Technology,
College of Education, University of South Florida © 2002.