College of Education / Innovative Education / FCIT Partnership
The College of Education, Innovative Education, and FCIT share many goals in relation to student success, pipelines into degree programs, and technology integration within the field of education. In 2019, building on a history of successful collaboration, FCIT became a joint program operated by the College of Education and Innovative Education. The partnership fosters close collaboration between the all parties in support of the strategic goals of the University of South Florida. Below are just a few of current and recent partnership projects.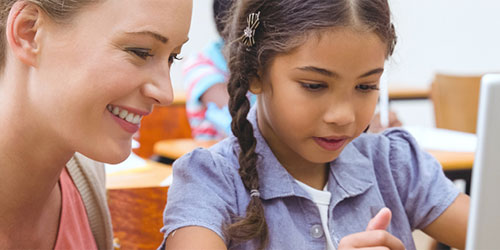 CyberSecurity for K–12 Teachers
Do you want to help your students safely navigate the digital world? Do you want to protect your own data from malware? Our foundational course is designed to help teachers better understand cybersecurity concepts that impact K-12 education.
Designed with teachers in mind, this cybersecurity course purposefully connects cyber hygiene with K-12 education, equipping educators with the tools to protect themselves and their students.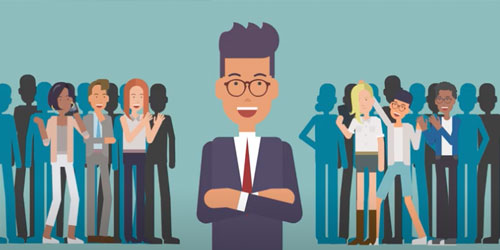 Using Student Assistants During Online Instruction
The Florida Center for Instructional Technology (FCIT), in partnership with USF Corporate Training and Professional Education, has launched the first in a series of fully-online professional development courses to help support K-12 teachers in virtual teaching environments. The first course, "Using Student Assistants During Online Instruction," launched mid-April and explores techniques teachers can use to effectively leverage the support of student assistants in an online setting. Consisting of short sessions of approximately 30 minutes to one hour, the course is self-paced and can be completed at a time that fits best into teachers' busy schedules.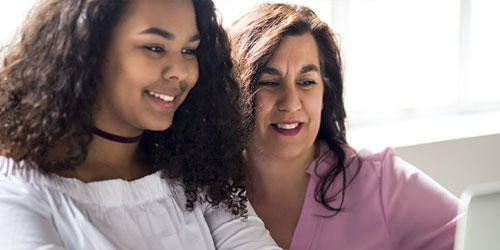 CyberSecurity for 7th–12th Grade Students and Parents
New technologies have changed nearly every aspect of adolescence, from playing games to interacting with friends to completing schoolwork. Young learners and their parents must understand how to protect themselves and their data as they share information and navigate an ever-changing digital world.
USF's five-hour course delivers vital cybersecurity concepts in an engaging format that is accessible for both adolescents and adults. Designed for students in 7th through 12th grade and their families, the course identifies important cyber hygiene practices for anyone using the internet or securing information online.