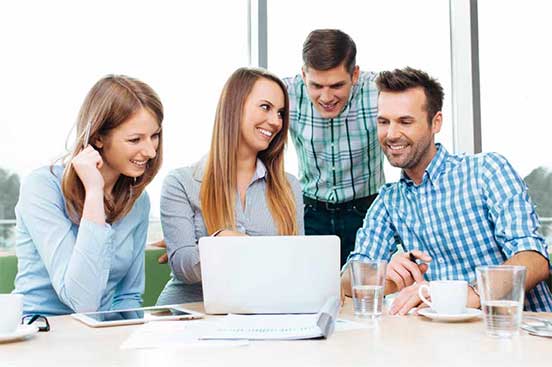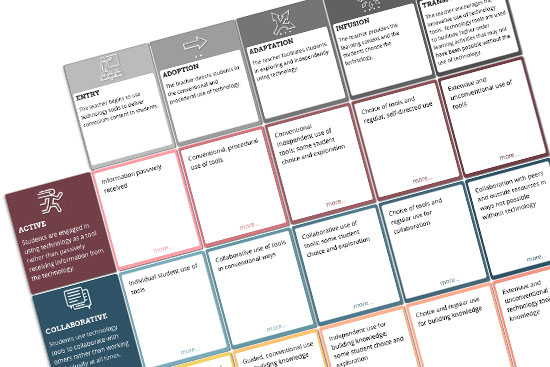 ---
Want to improve tech integration?
Looking for next steps?
The Technology Integration Matrix (TIM) provides a framework for describing and targeting the use of technology to enhance learning. Videos from the Matrix are also available arranged by subject area or by grade level. This section includes background information on the development of the TIM.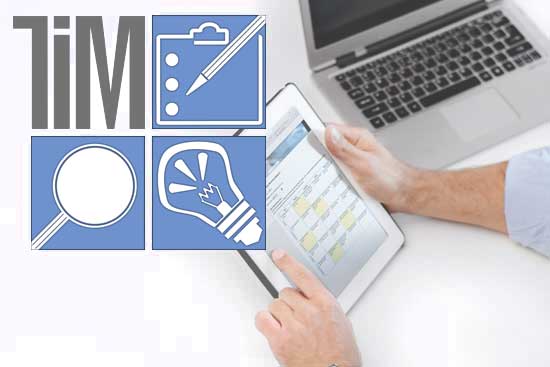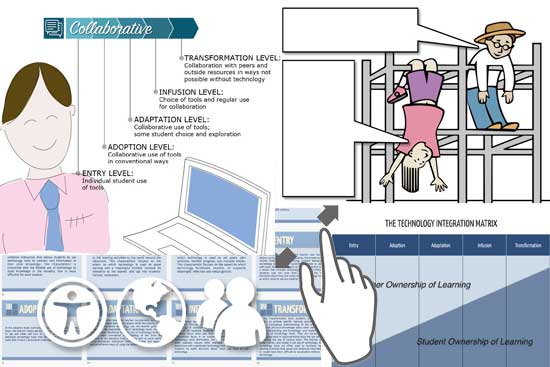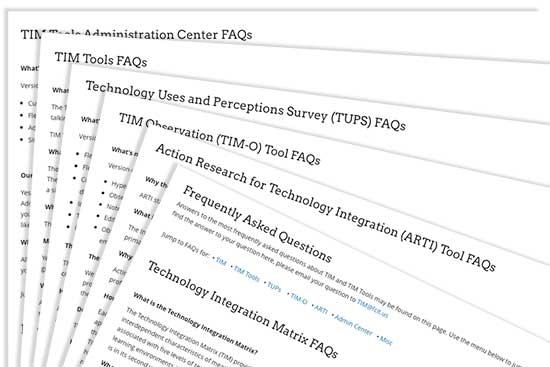 ---
Still have questions about TIM?
Or questions about TIM Tools?
The Frequently Asked Questions page has sections of answers about the TIM and each of the TIM Tools (TUPS, TIM-O, ARTI, and the Admin Center).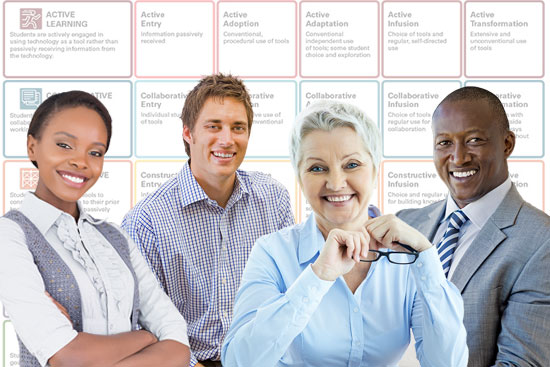 FCIT Newsletter
---
Prefer having TIM news delivered to your mailbox?
Each month FCIT publishes a newsletter with short articles on teaching and learning with technology, using digital content in the classroom, and professional development for technology integration. Subscribe today! The subscription form will open in a new window. When you have subscribed, you can close the new window to return to this page.
Follow TIM on Pinterest or other social media: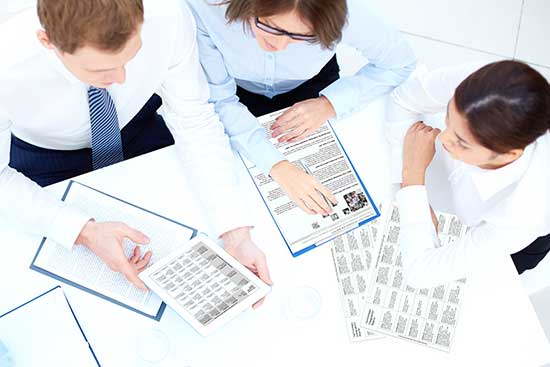 ---
Interested in the development of TIM?
Looking for related research?
The TIM Research page explains the history and development of the Technology Integration Matrix and provides references to related research and studies that have utilized the TIM or TIM Tools.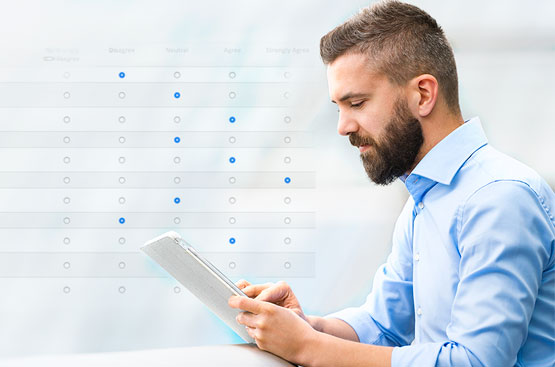 ---
Looking for the latest TIM news?
Interested in TIM Tools updates?
Our blog features short posts related to the Technology Integration Matrix and TIM Tools.