August 18: Nineteenth Amendment
On this day in 1920, Tennessee narrowly ratified the Nineteenth Amendment thereby adding women's suffrage to the U.S. Constitution. The Nineteenth Amendment was first introduced in Congress in 1878 by Senator Aaron A. Sargent (R-CA). It was identical to the Fifteenth Amendment, except that the Nineteenth prohibits the denial of suffrage because of sex and the Fifteenth because of "race, color, or previous condition of servitude." Forty-one years later, it was finally approved by Congress and submitted to the states for ratification.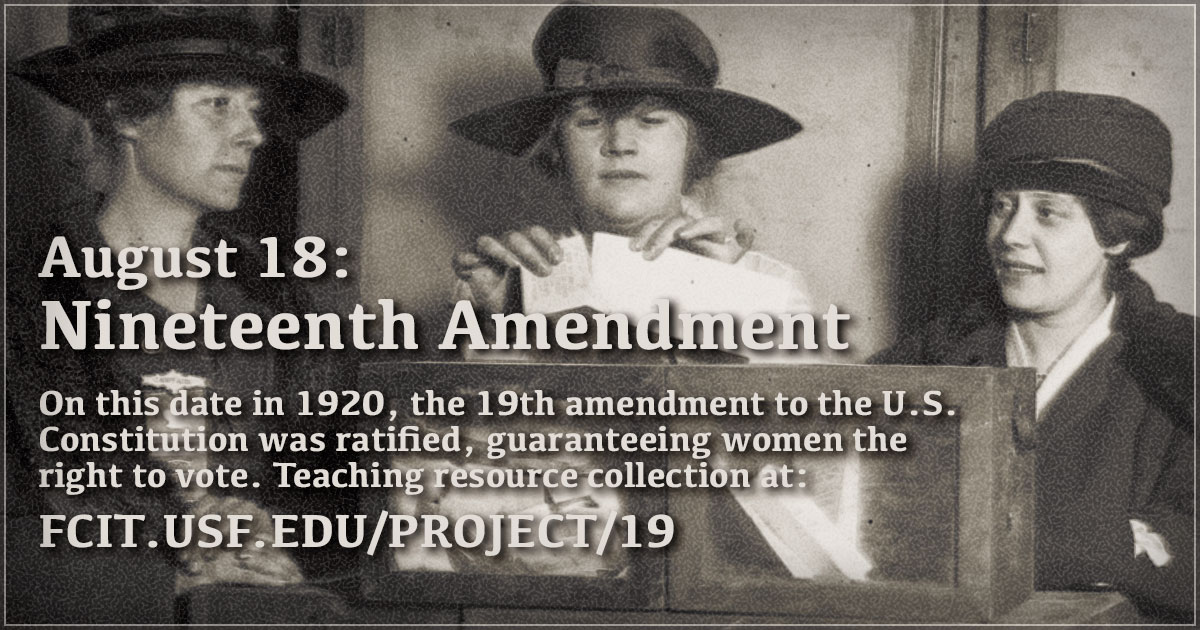 Nineteenth Amendment Banner
Use this banner on social media to share our collection of resources related to women's suffrage.
Amendment XIX
The right of citizens of the United States to vote shall not be denied or abridged by the United States or by any State on account of sex.
Congress shall have power to enforce this article by appropriate legislation.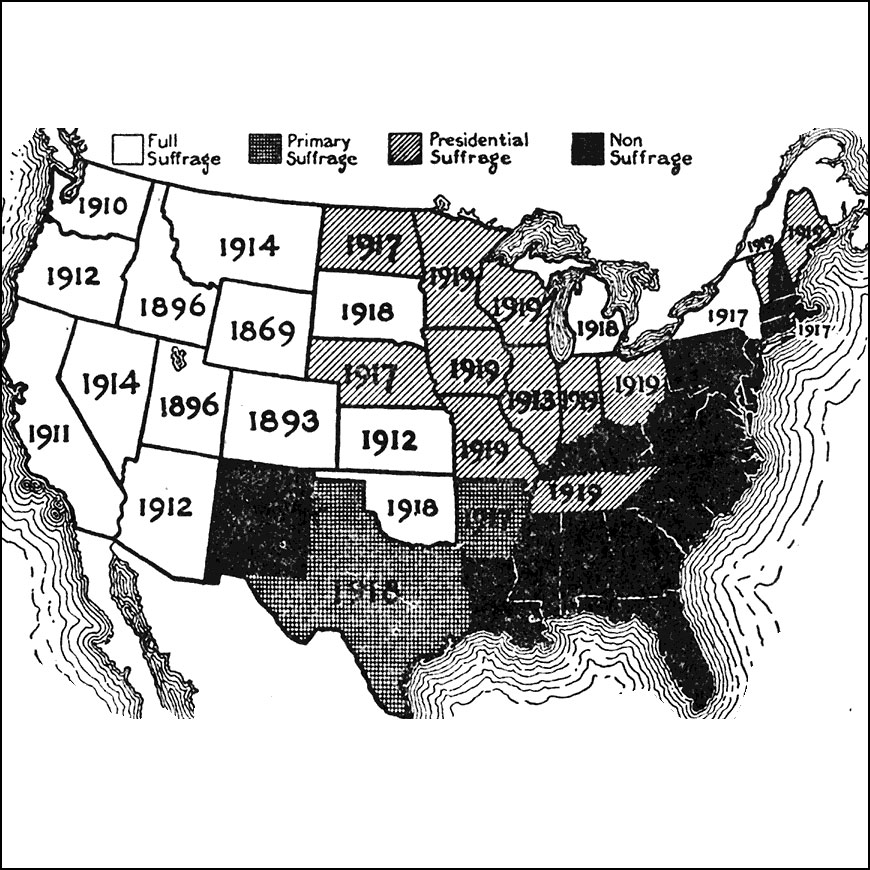 A map of the United States showing the progression of suffrage prior to the Nineteenth Amendment of the Constitution, ratified on August 18, 1920. From the Maps ETC website.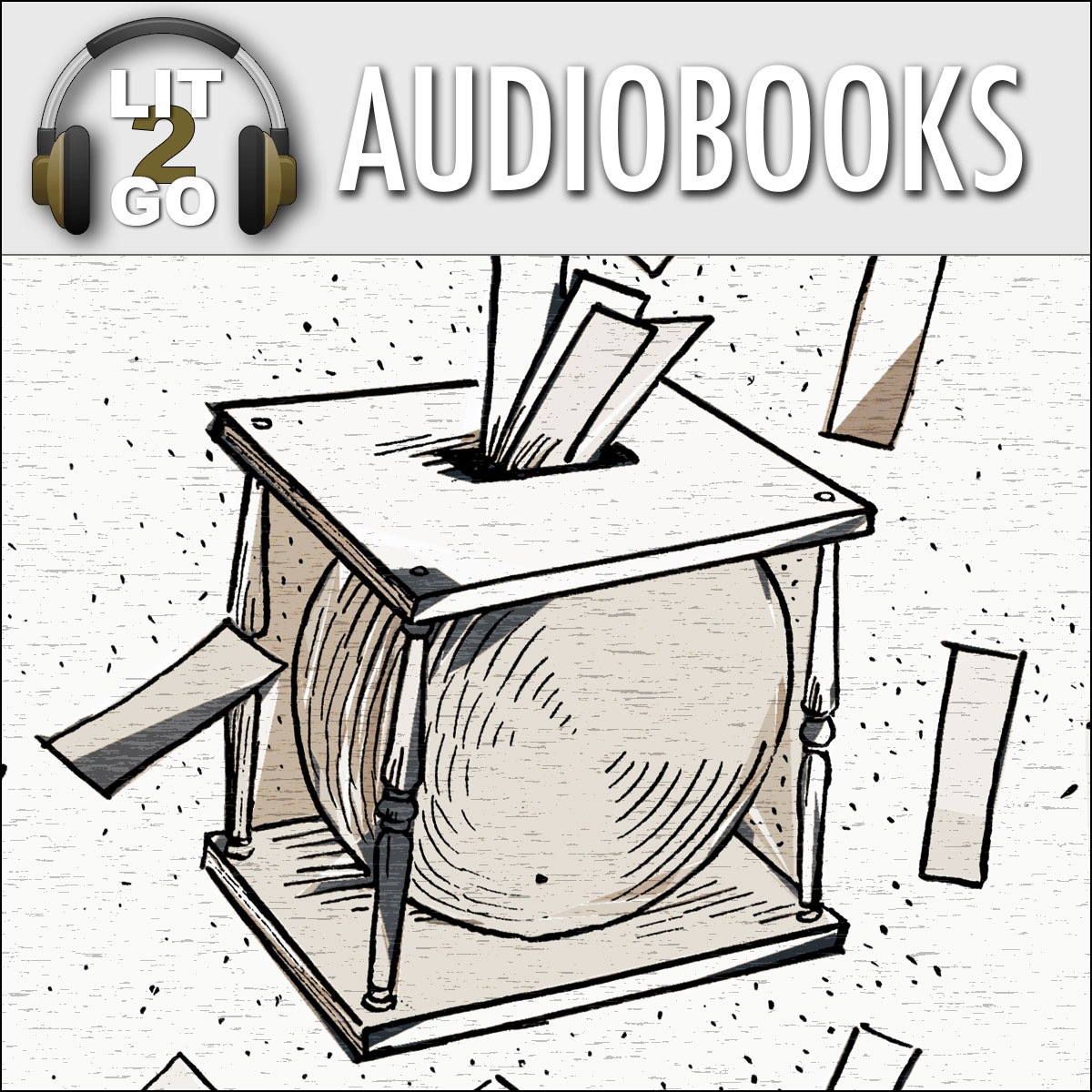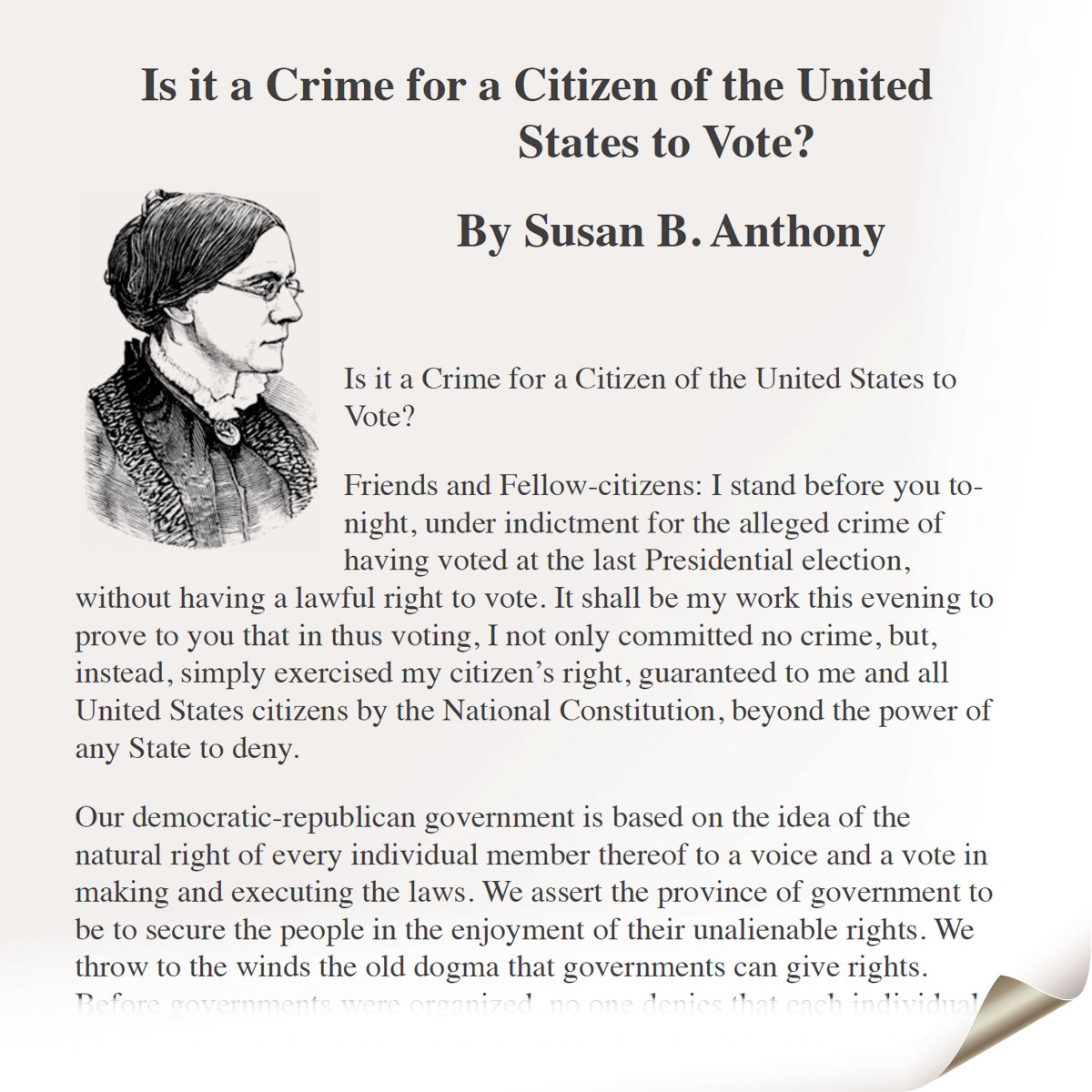 31-page PDF of Is It a Crime for a Citizen of the United States To Vote? Reading level: 13.6. Word count: 10,497.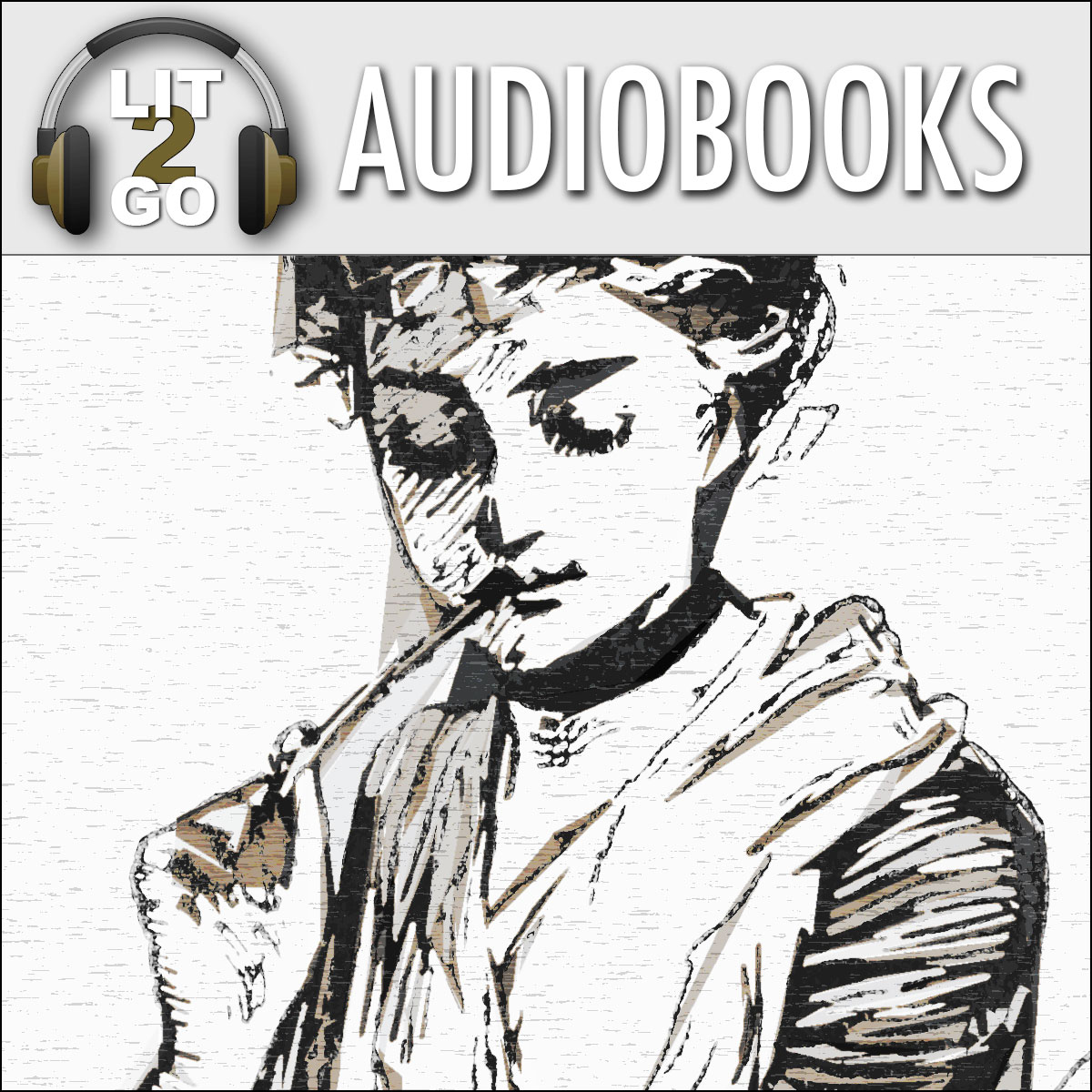 Suffragettes
Four of the most important leaders of the Suffrage movement did not live to see the ratification of the Nineteenth Amendment.
Political Cartoons
Political cartoons capture some of the attitudes around the Suffrage movement.