January 17: Anne Brontë
On this day in 1820, Anne Brontë was born. She and her two sisters all become well-known English novelists. Enjoy a free audiobook of Anne's novel, Agnes Grey from the Lit2Go website.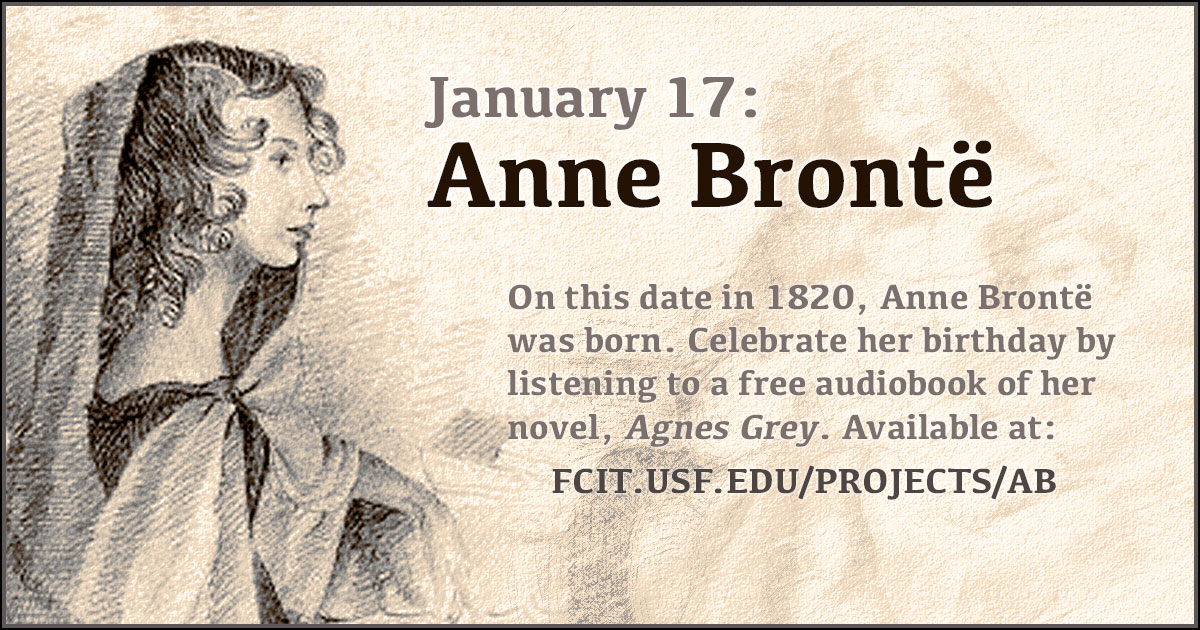 Anne Brontë Banner
Use this banner on social media to share our collection of free Lit2Go audiobooks by Anne Brontë and her sisters.
<!-- AddThis Button BEGIN --><!-- [et_pb_line_break_holder] --><div class="addthis_toolbox addthis_default_style "><!-- [et_pb_line_break_holder] --> <a class="addthis_button_preferred_1"></a><!-- [et_pb_line_break_holder] --> <a class="addthis_button_preferred_2"></a><!-- [et_pb_line_break_holder] --> <a class="addthis_button_preferred_3"></a><!-- [et_pb_line_break_holder] --> <a class="addthis_button_preferred_4"></a><!-- [et_pb_line_break_holder] --> <a class="addthis_button_compact"></a><!-- [et_pb_line_break_holder] --> <a class="addthis_counter addthis_bubble_style"></a><!-- [et_pb_line_break_holder] --></div><!-- [et_pb_line_break_holder] --><script type="text/javascript">var addthis_config = {"data_track_addressbar":false};</script><!-- [et_pb_line_break_holder] --><script type="text/javascript" src="//s7.addthis.com/js/300/addthis_widget.js#pubid=roywinkelman"></script><!-- [et_pb_line_break_holder] --><!-- AddThis Button END -->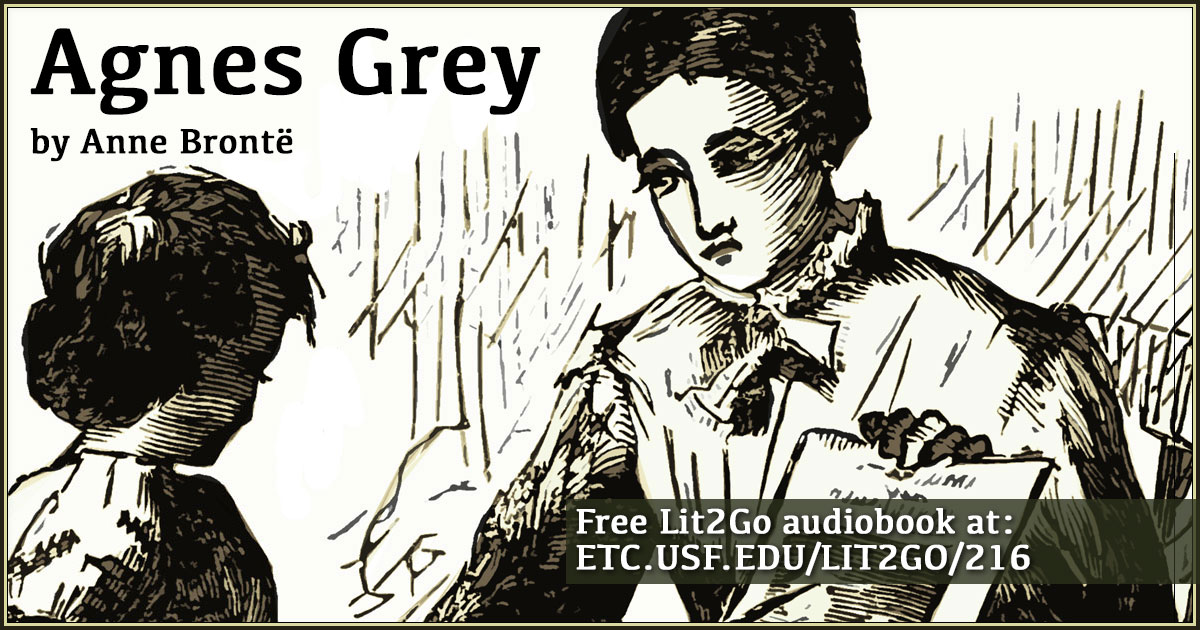 Anne Brontë's first novel, Agnes Grey was published in 1847. You can listen to it on the Lit2Go website.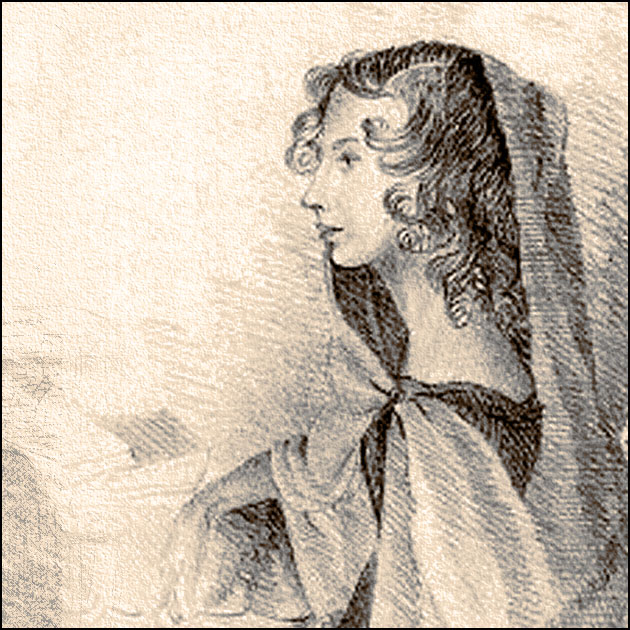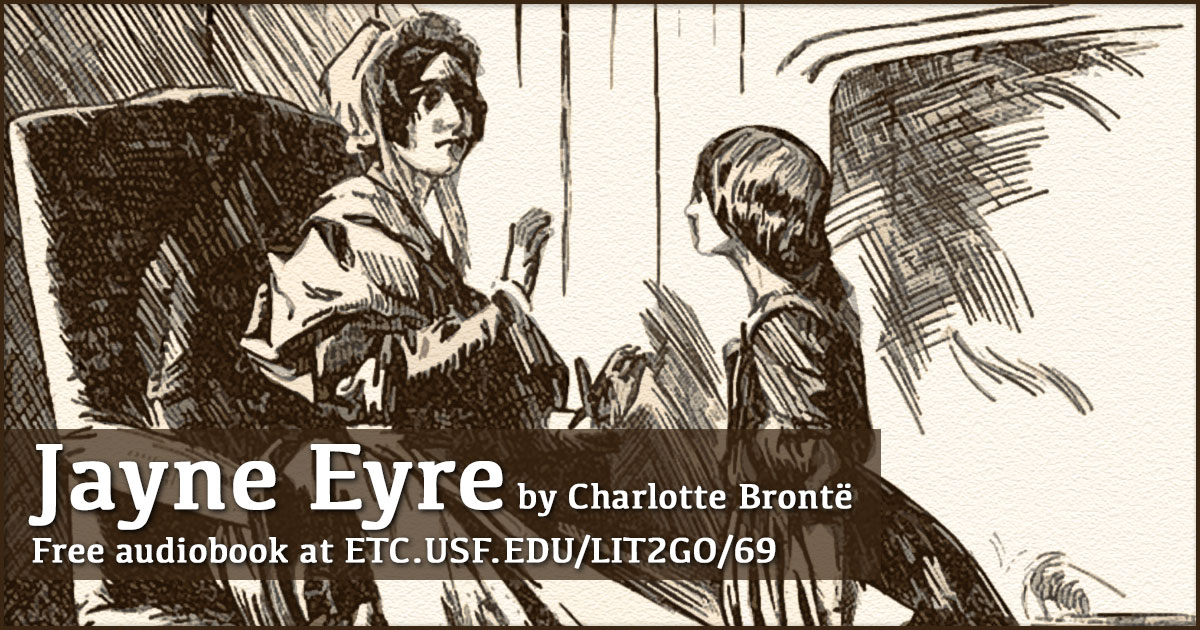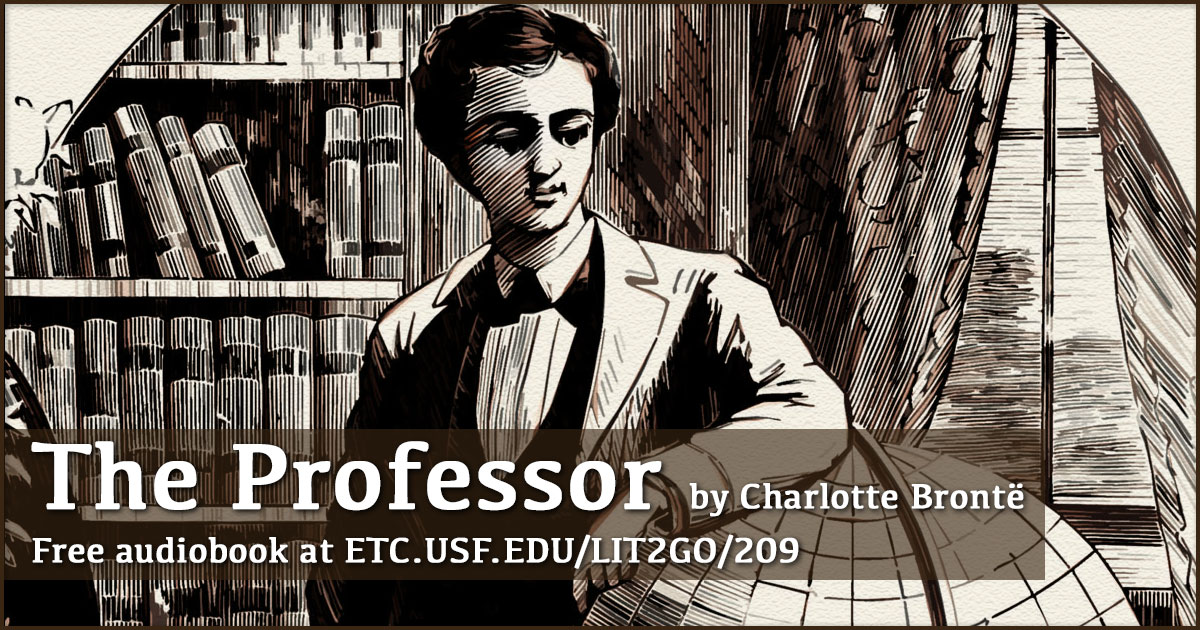 The Professor tells the story of a young man named William Crimsworth, from his formative years to his appointment as a teacher at an all-girls school. Free audiobook available from Lit2Go.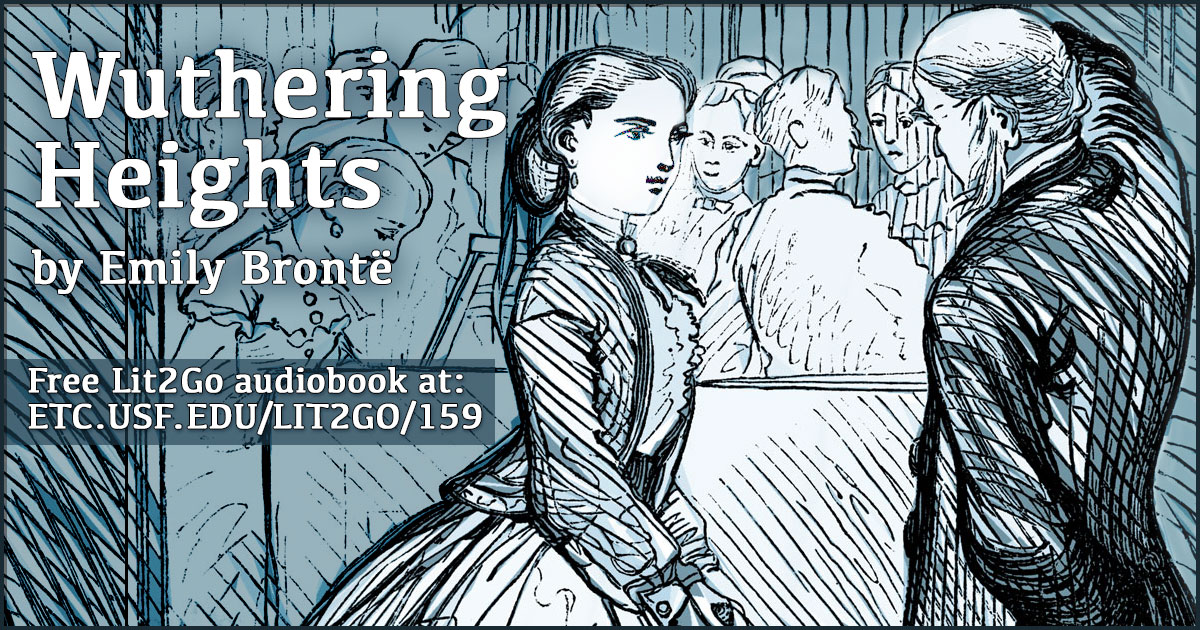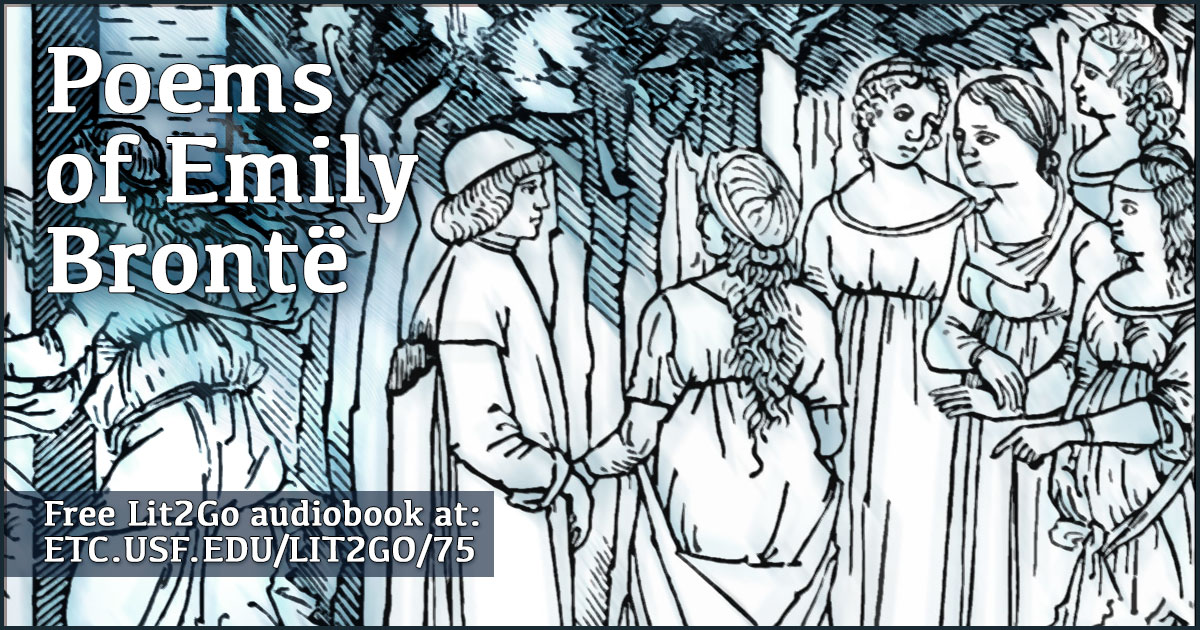 All three Brontë sisters wrote poetry. Here is a collection of Emily's poems from the Lit2Go website.