Abraham Lincoln
This collection includes illustrations, photographs, and audiobooks related to Abraham Lincoln's life and legacy.
Abraham Lincoln Banner
Use this banner on social media to share our collection of Abraham Lincoln teaching resources.
<!-- AddThis Button BEGIN --><!-- [et_pb_line_break_holder] --><div class="addthis_toolbox addthis_default_style "><!-- [et_pb_line_break_holder] --> <a class="addthis_button_preferred_1"></a><!-- [et_pb_line_break_holder] --> <a class="addthis_button_preferred_2"></a><!-- [et_pb_line_break_holder] --> <a class="addthis_button_preferred_3"></a><!-- [et_pb_line_break_holder] --> <a class="addthis_button_preferred_4"></a><!-- [et_pb_line_break_holder] --> <a class="addthis_button_compact"></a><!-- [et_pb_line_break_holder] --> <a class="addthis_counter addthis_bubble_style"></a><!-- [et_pb_line_break_holder] --></div><!-- [et_pb_line_break_holder] --><script type="text/javascript">var addthis_config = {"data_track_addressbar":false};</script><!-- [et_pb_line_break_holder] --><script type="text/javascript" src="//s7.addthis.com/js/300/addthis_widget.js#pubid=roywinkelman"></script><!-- [et_pb_line_break_holder] --><!-- AddThis Button END -->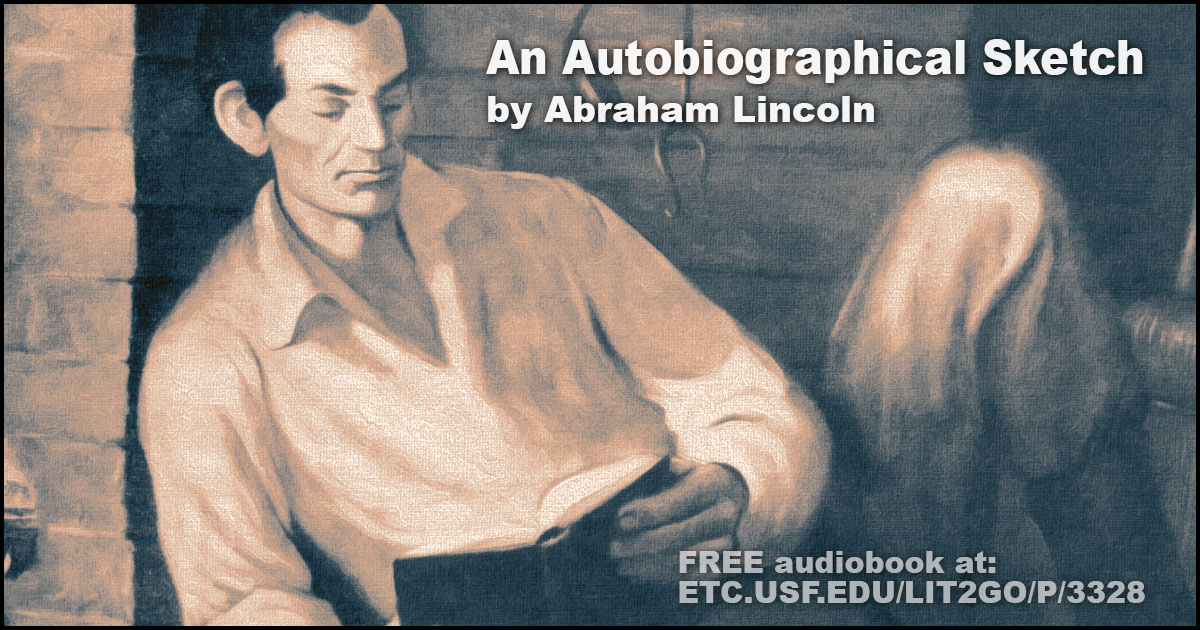 Abraham Lincoln enjoyed telling stories of his youth and early manhood, but he wrote very little about himself. The following is the longest statement he has set down anywhere about his own life. Lit2Go Duration: 4 minutes, 44 seconds. PDF.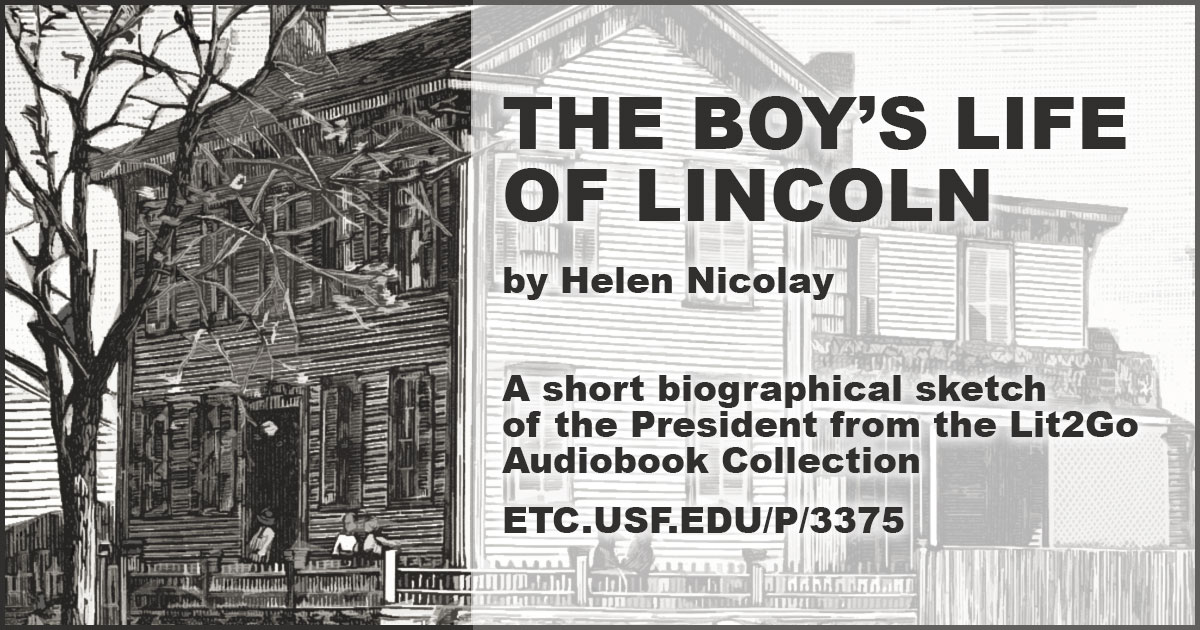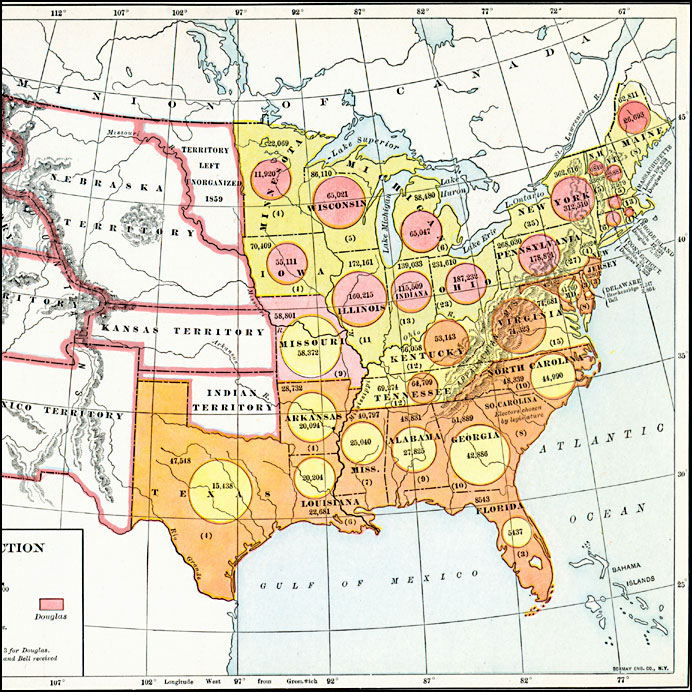 A map of the United States showing the results of the presidential election of 1860. The map is color–coded to show the states carried by Lincoln (Republican), Breckinridge (Southern Democrat), Bell (Constitutional Union), and Douglas (Northern Democrat), with circles indicating the next highest vote for the candidate in respective color. From the Maps ETC website.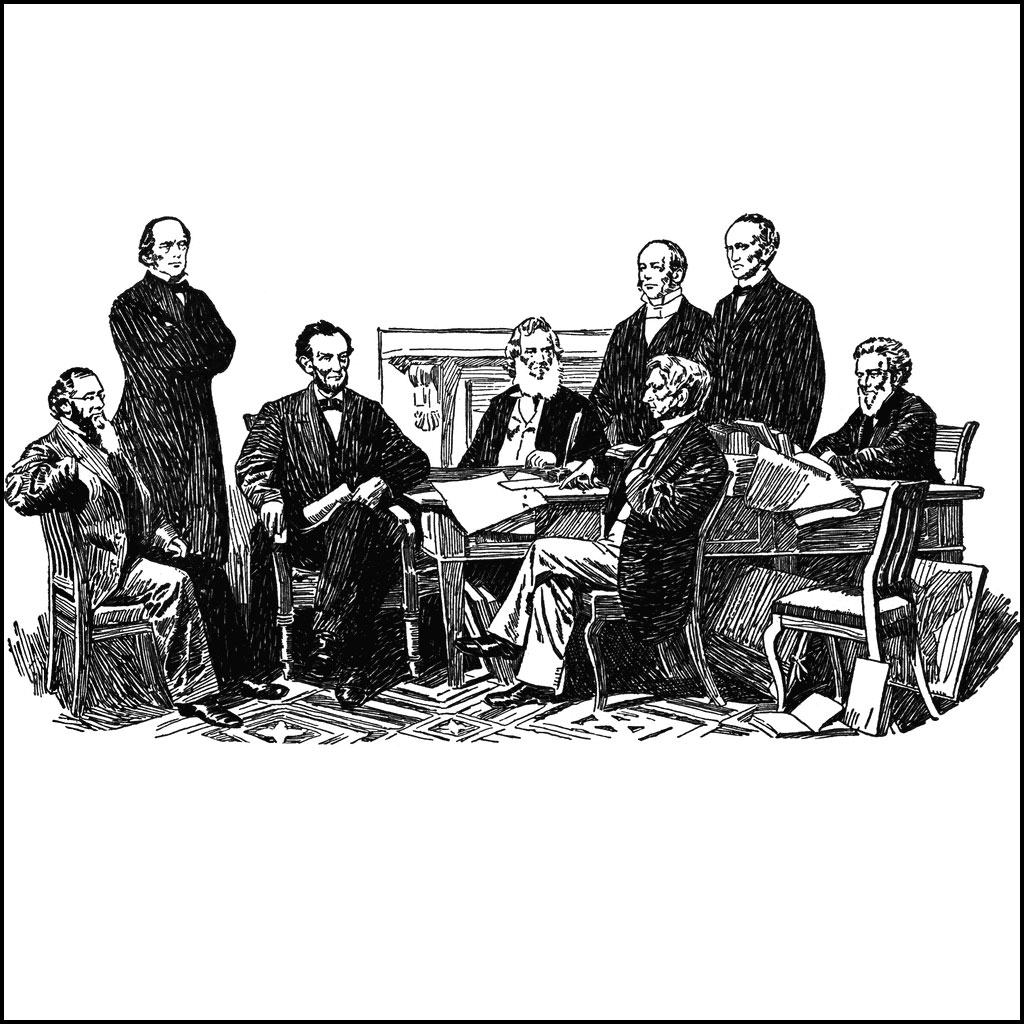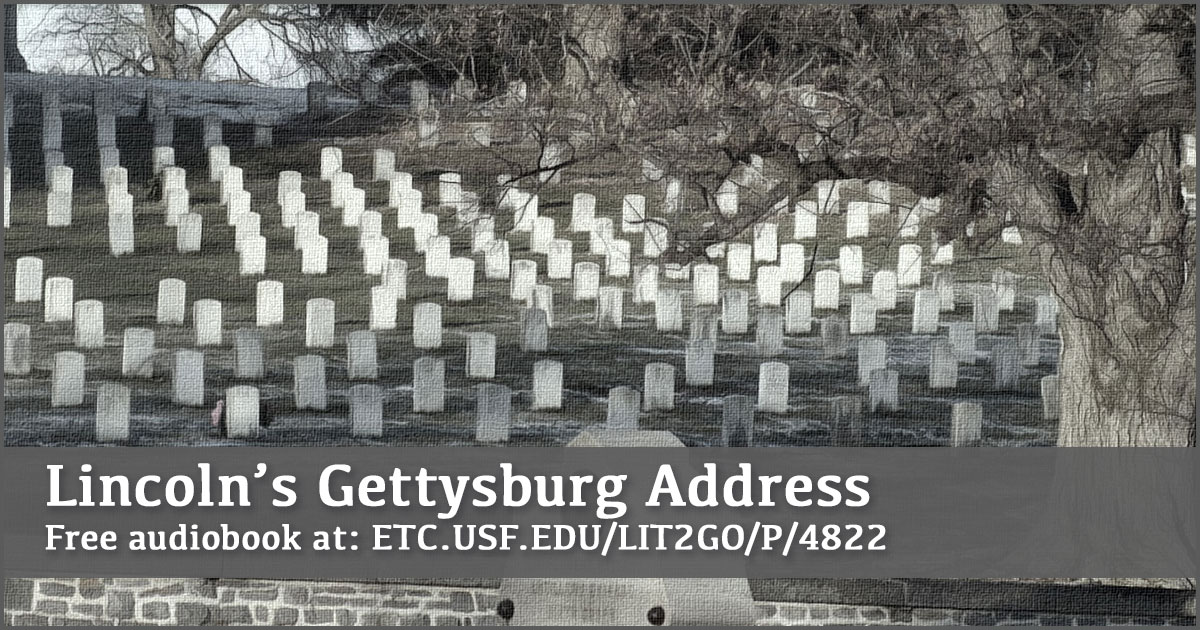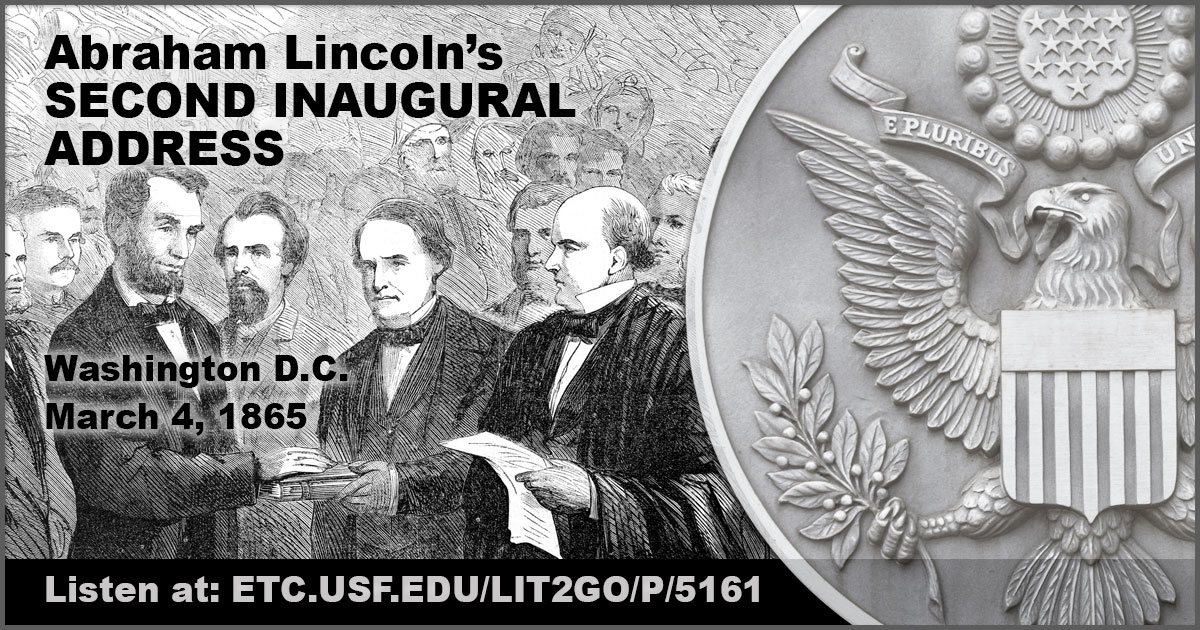 Abraham Lincoln delivered his second inaugural address on March 4, 1865, during his inauguration at the start of his second term as President of the United States. Lit2Go Duration: 4 minutes, 44 seconds. PDF.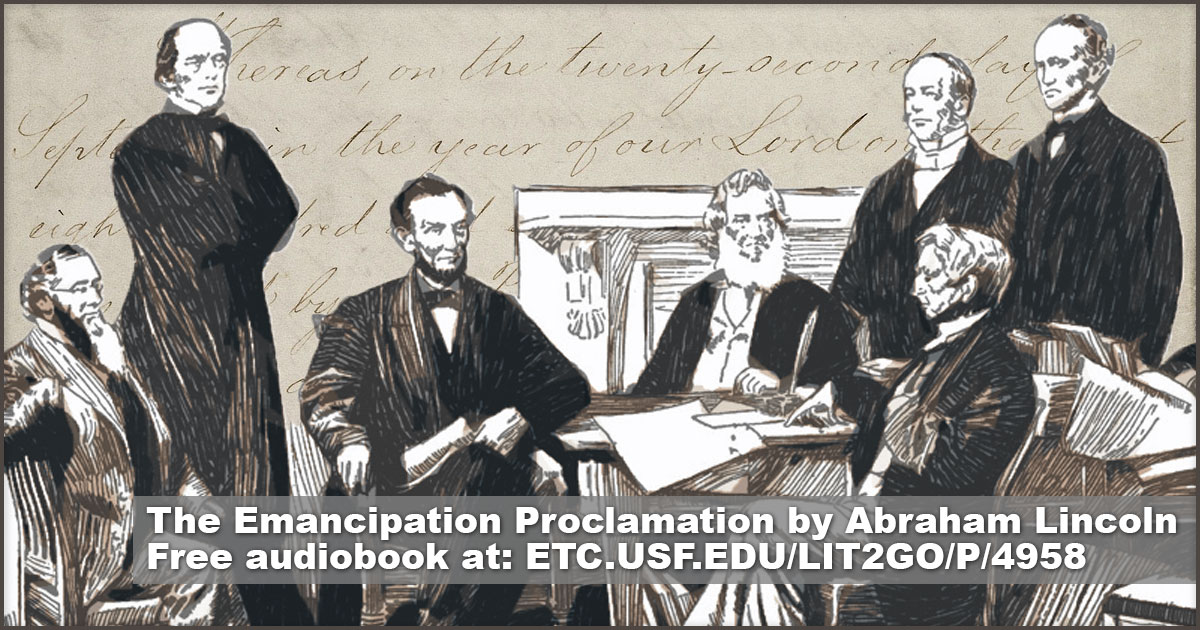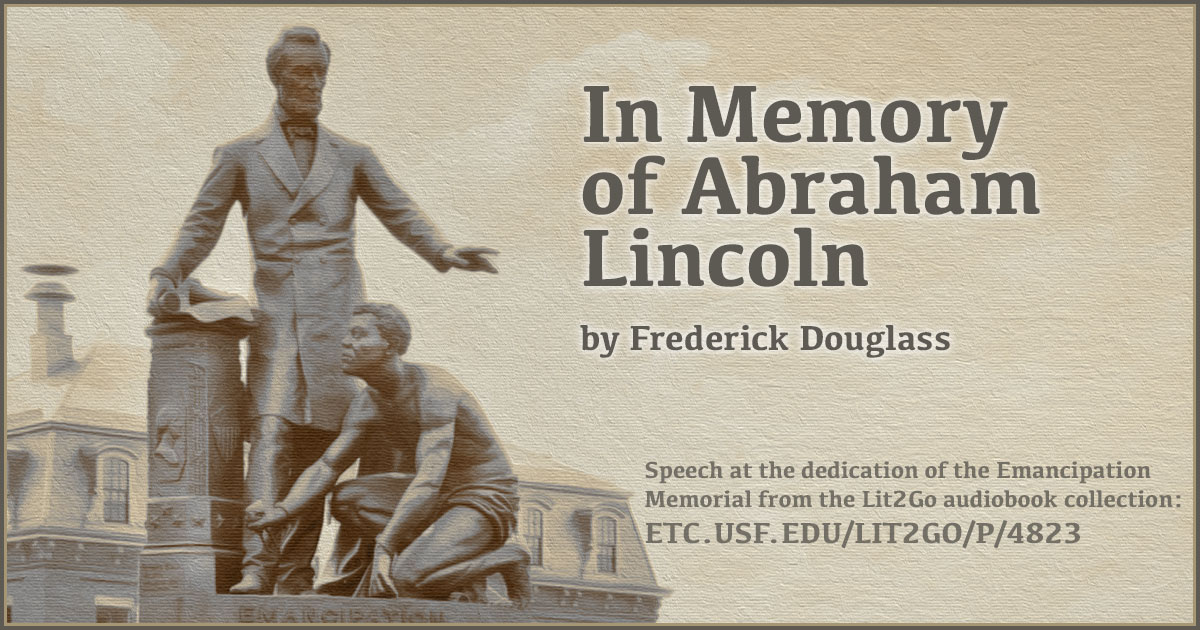 Frederick Douglass speaks at the unveiling of the Lincoln Monument (now known as the Emancipation Memorial) in Washington, D.C., April 14, 1876. The monument was paid for solely with funds donated from freed slaves Lit2Go Duration: 26 minutes, 23 seconds. PDF.