March 6: Remember the Alamo!
On March 6, 1836, the Alamo fell to Mexican troops after a 13-day siege. All of the Texian defenders were killed including David "Davy" Crockett, James Bowie, and William B. Travis. "Remember the Alamo" became the battle cry of Texian forces who defeated the Mexican army the following month at the Battle of San Jacinto—a fight that was over in 18 minutes.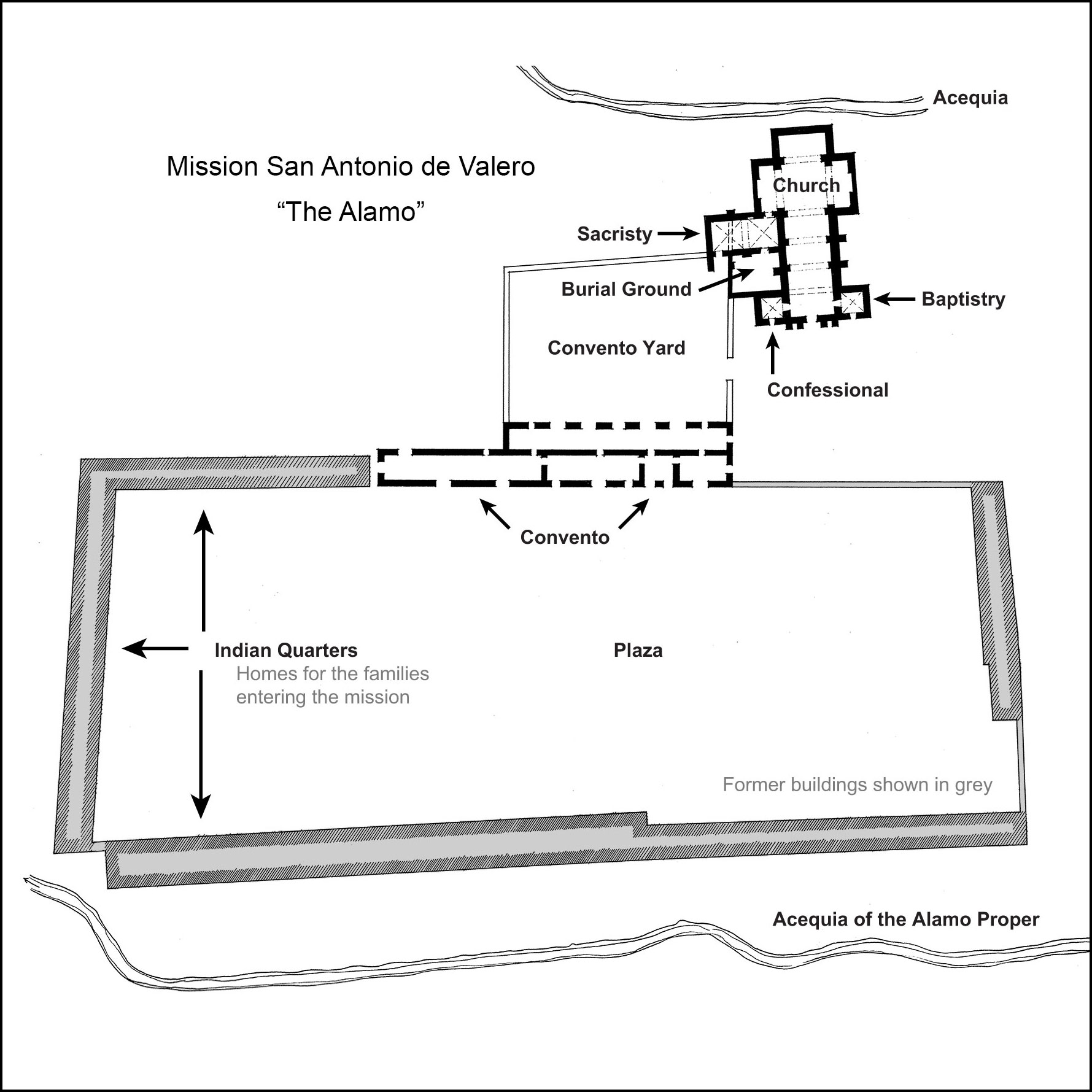 This drawing shows the Alamo as it existed in the early 1800s. The Indian quarters shown in grey are no longer in existence.