April 26: John James Audubon
On this date in 1785, John James Audubon was born. Audubon was an American ornithologist, naturalist, and painter, well-known for his beautifully-illustrated Birds of America. Share Audubon's love of birds by exploring nearly 4,000 illustrations and photographs of birds on FCIT websites.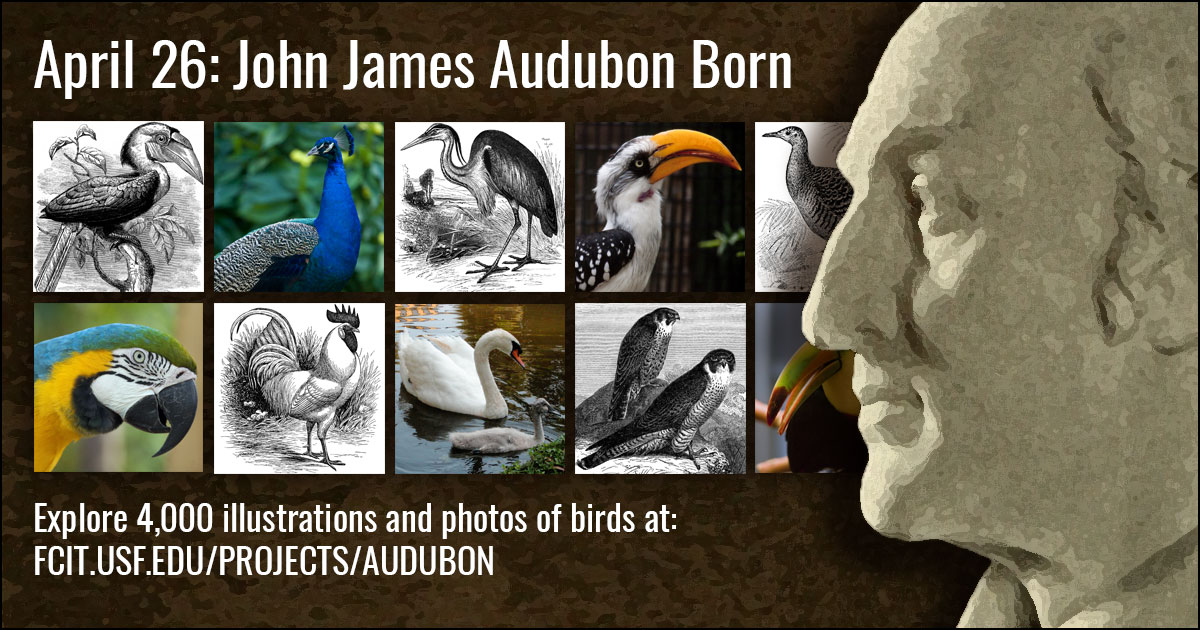 John James Audubon Banner
Use this banner on social media to share FCIT's collections of bird illustrations and photos.