March 5, 1770: Boston Massacre
From 1771 until 1783, Massacre Day was a public holiday in Boston, held each year to commemorate the Boston Massacre. Once America had secured independence, Boston replaced the Massacre Day holiday with Independence Day, held each July fourth. The Boston Massacre helped to turn colonial sentiment against King George III and is considered a significant event leading up to the Revolutionary War.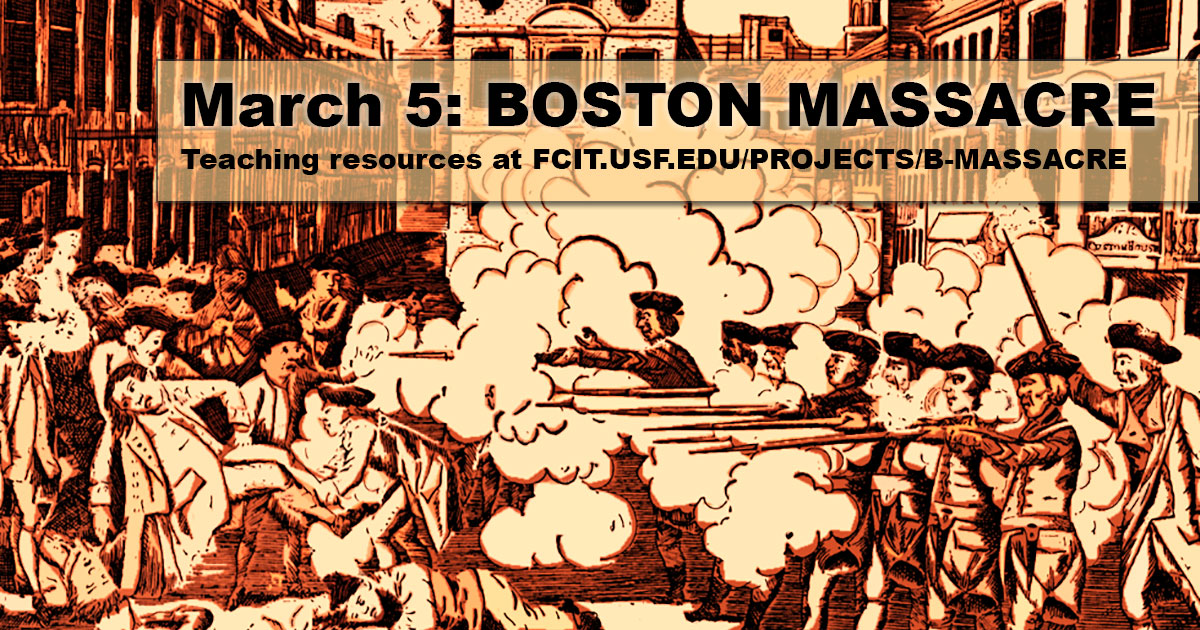 Boston Massacre Banner
Use this banner on social media to share this collection of Boston Massacre resources.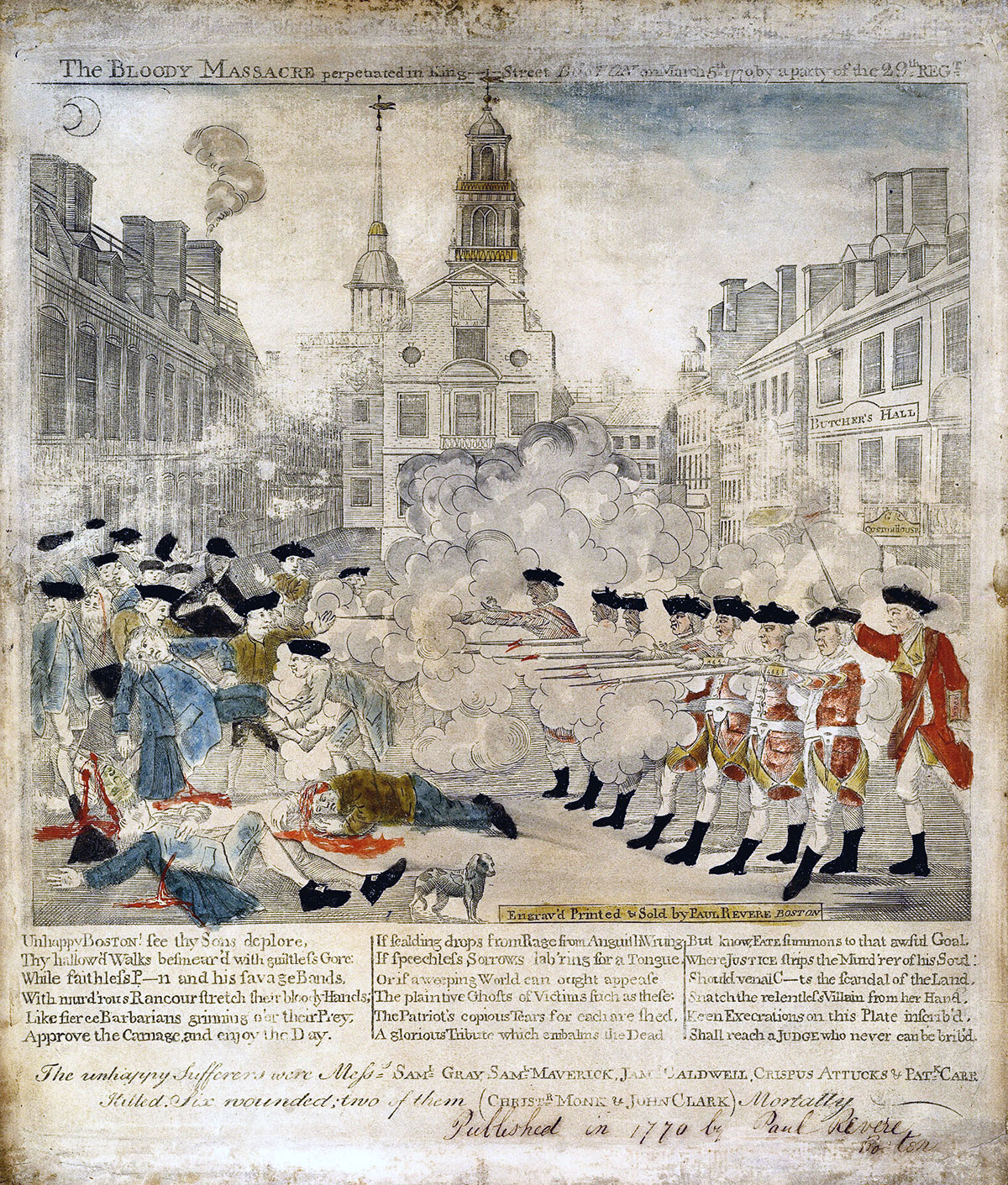 Political poster "Engraved, Printed, & Sold by Paul Revere Boston." The poster was titled, "The bloody massacre perpetrated in King Street Boston on March 5th 1770 by a party of the 29th Regt."