May 24: Brooklyn Bridge Opened to Traffic
On this date in 1883, the Brooklyn Bridge in New York was opened with a great celebration. President Chester A. Arthur and New York Governor Grover Cleveland were among the first dignitaries to cross the span. With a central span of 1,595 feet, the Brooklyn Bridge was the longest suspension bridge in the world until 1903 when the nearby Williamsburg Bridge was completed.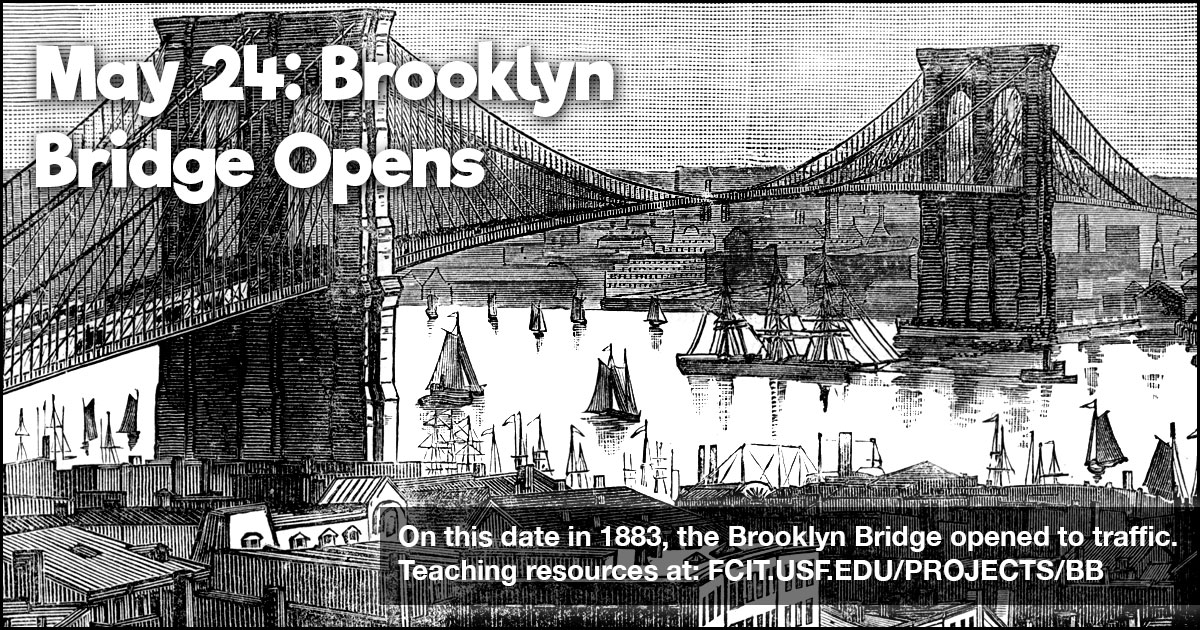 Brooklyn Bridge Banner
Use this banner on social media to share our collection of teaching resources related to bridges.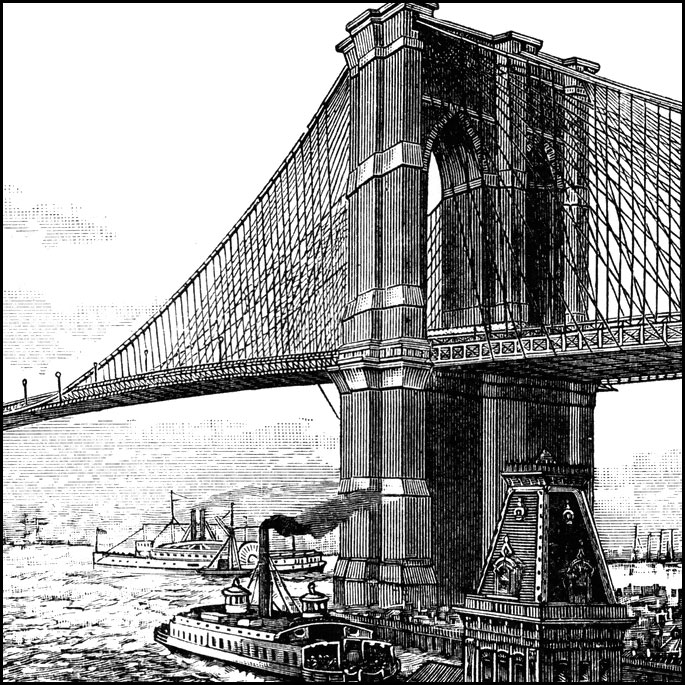 Until 1915, when the Brooklyn Bridge was officially named, it went under several names including the East River Bridge and the New York and Brooklyn Bridge. Illustration from the ClipArt ETC website.