The American Civil War
This collection of Civil War resources includes over a thousand photos, illustrations, maps, and documents to enhance the teaching of the Civil War.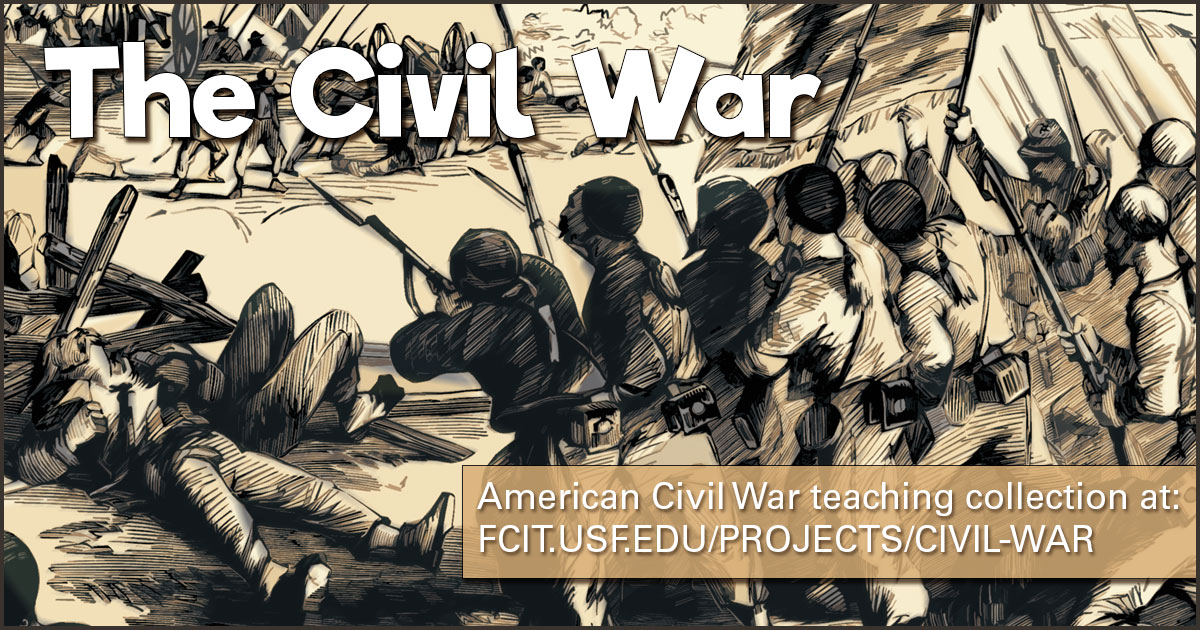 Civil War Banner
Use this banner on social media to share our collection of Civil war classroom resources.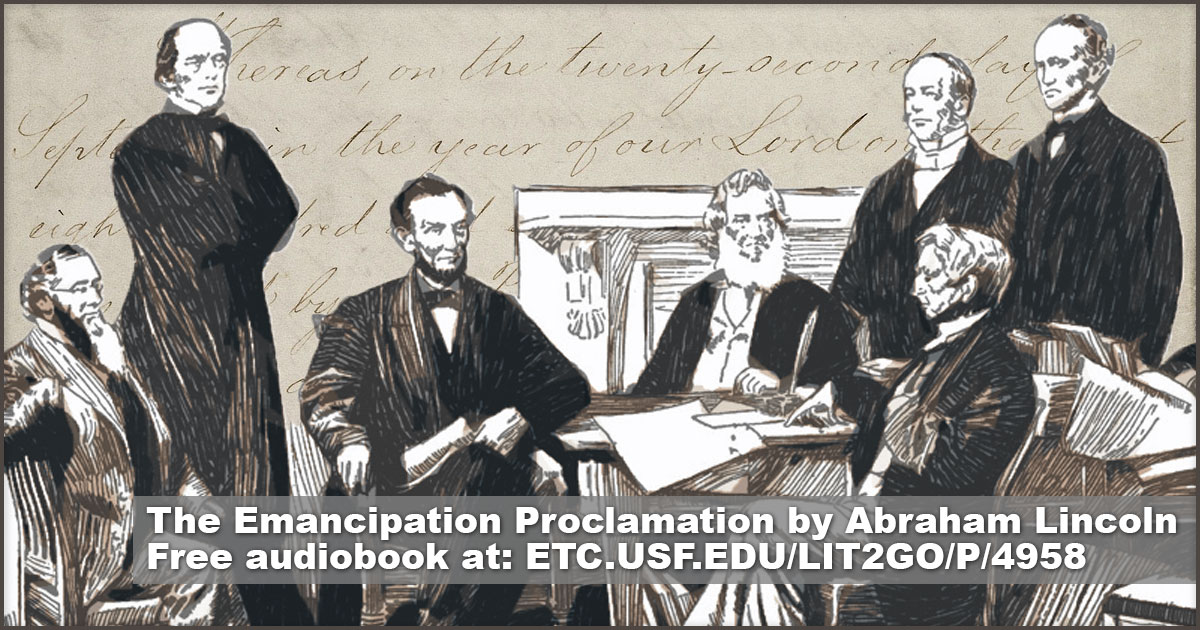 The Emancipation Proclamation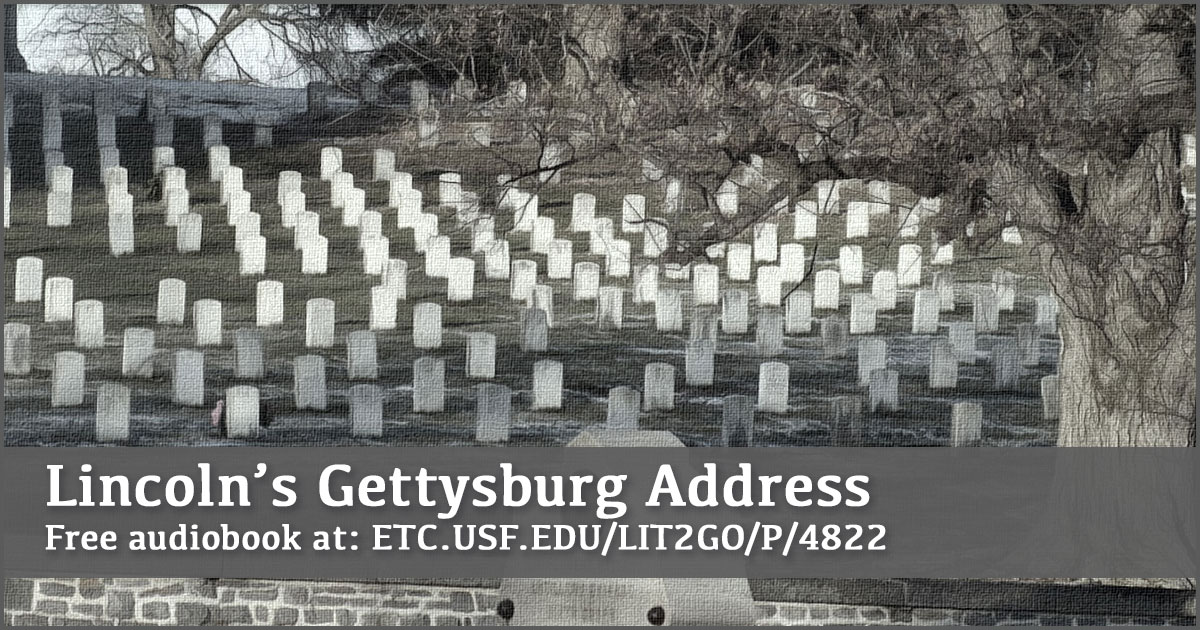 Lincoln's Gettysburg Address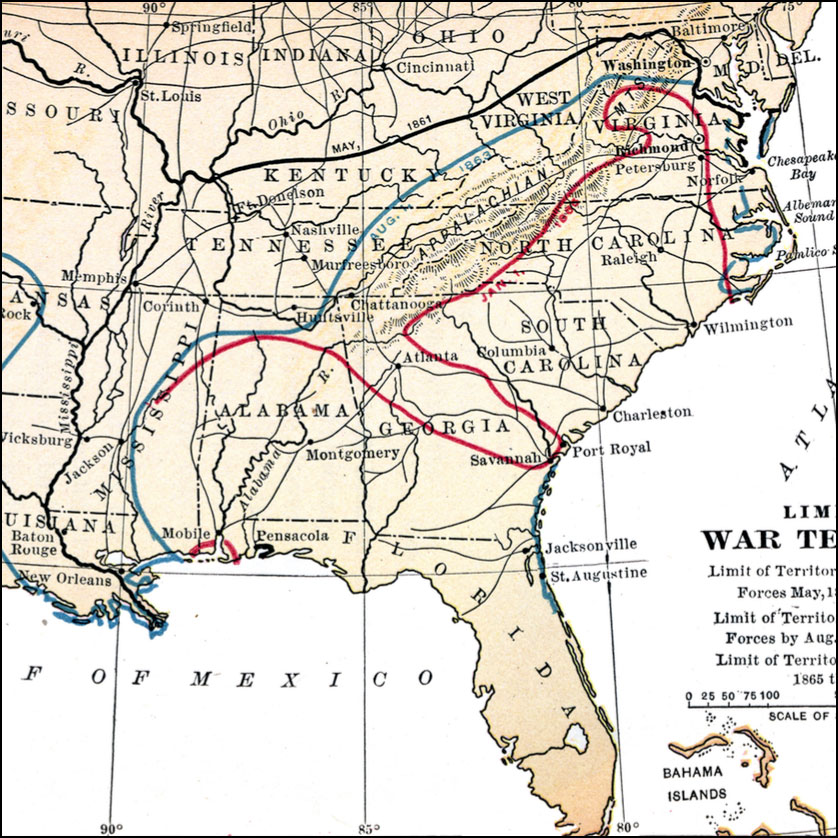 Civil War Maps
Over 130 Civil War maps including regional seats of the war, battle and campaign maps, and territories held by Confederate and Union forces. From FCIT's Maps ETC website.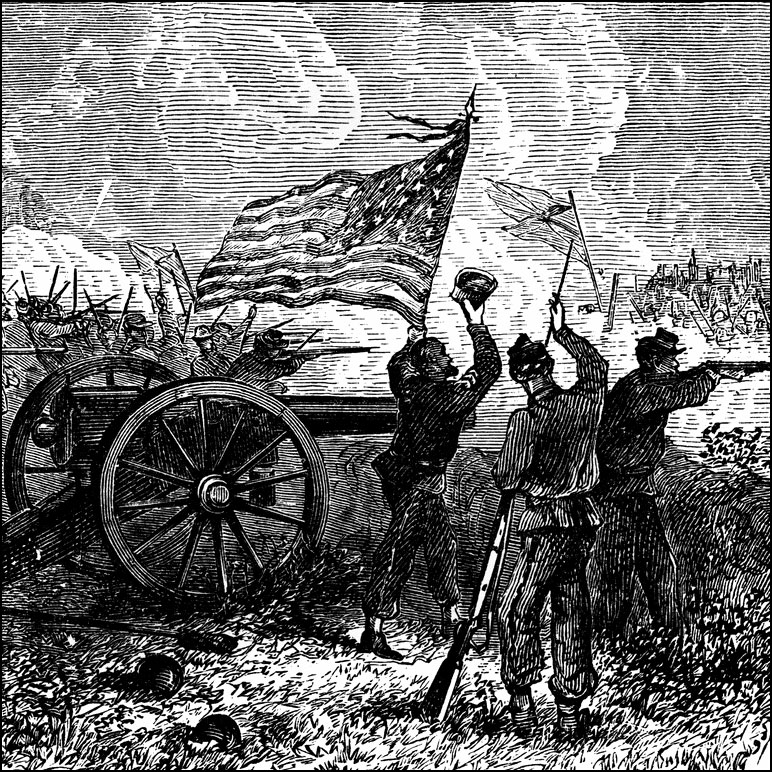 Land Battle Illustrations
Over 250 illustrations of land battles that were fought between the Union and the Confederacy from the ClipArt ETC website.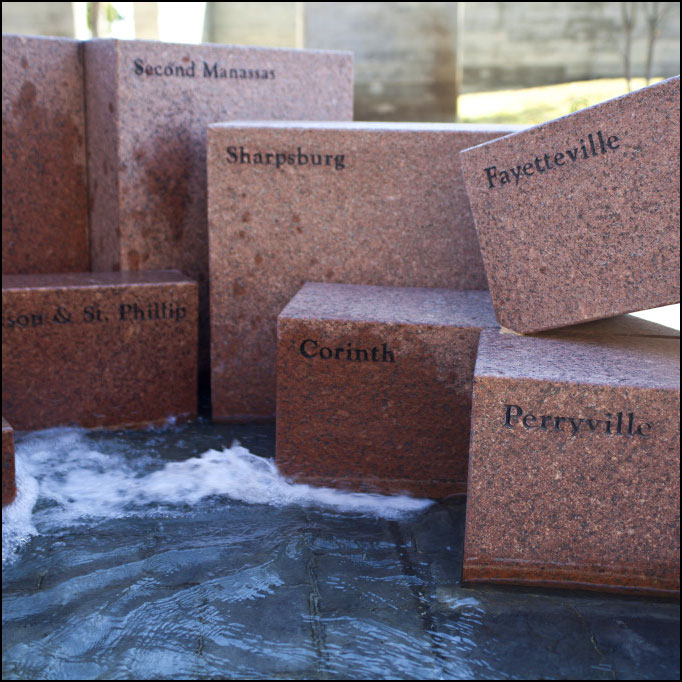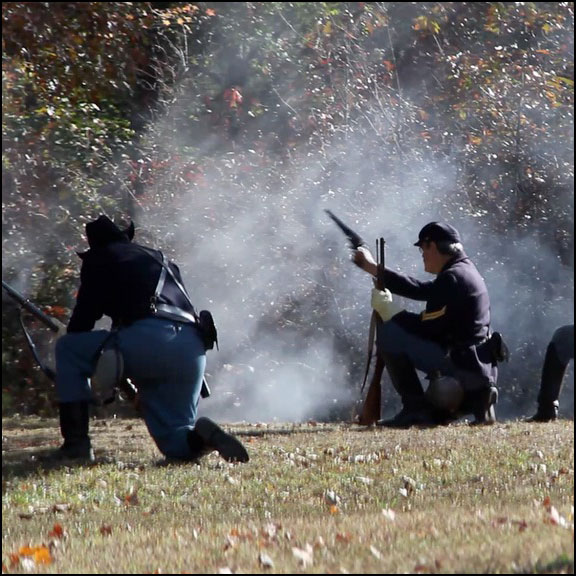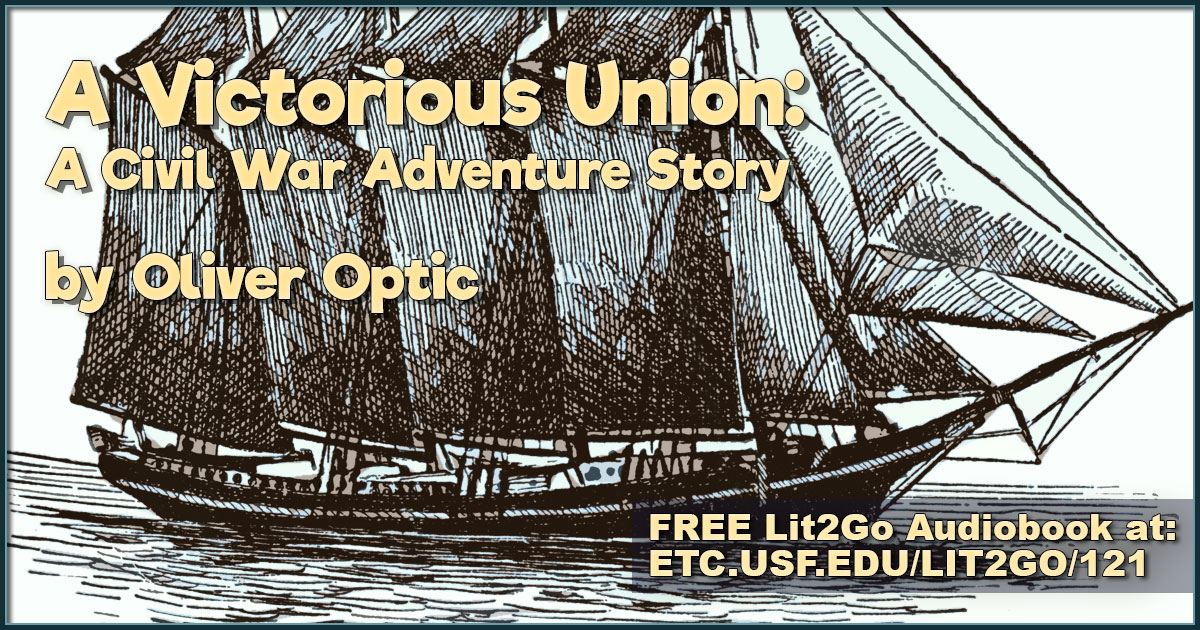 A Victorious Union
A Victorious Union, part of Oliver Optic's Blue and the Gray series, is an adventure story set in the time of the Civil War from Lit2Go. PDFs are available for each of the 31 chapters. Reading level: 9.0, Total word count: 72,505
Florida and the Civil War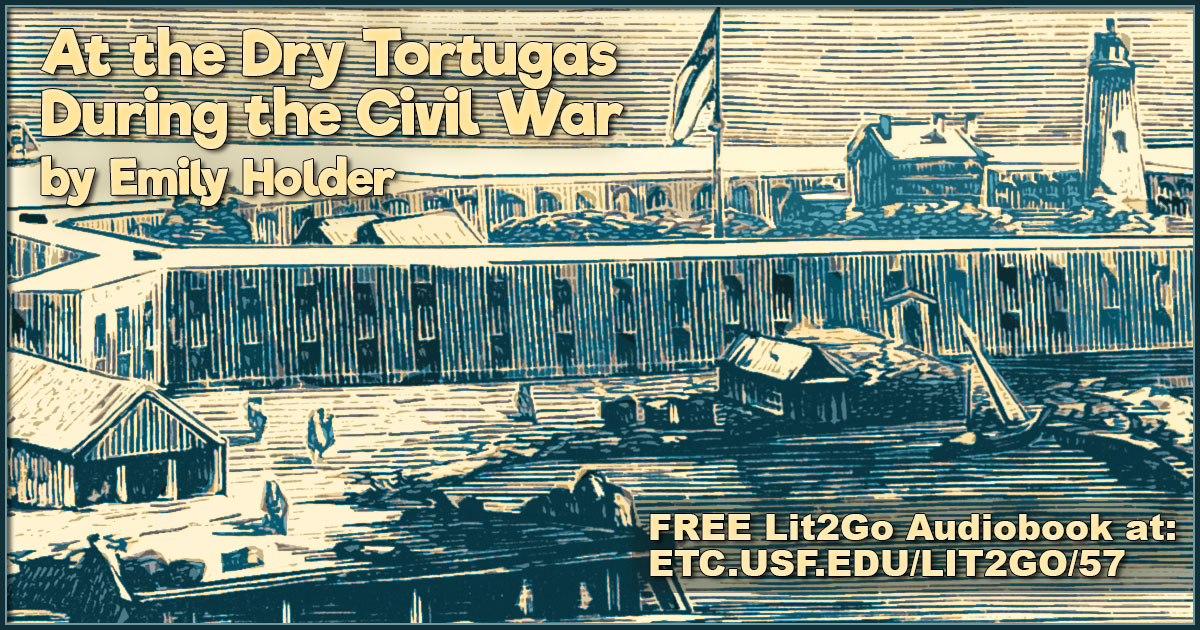 At the Dry Tortugas During the War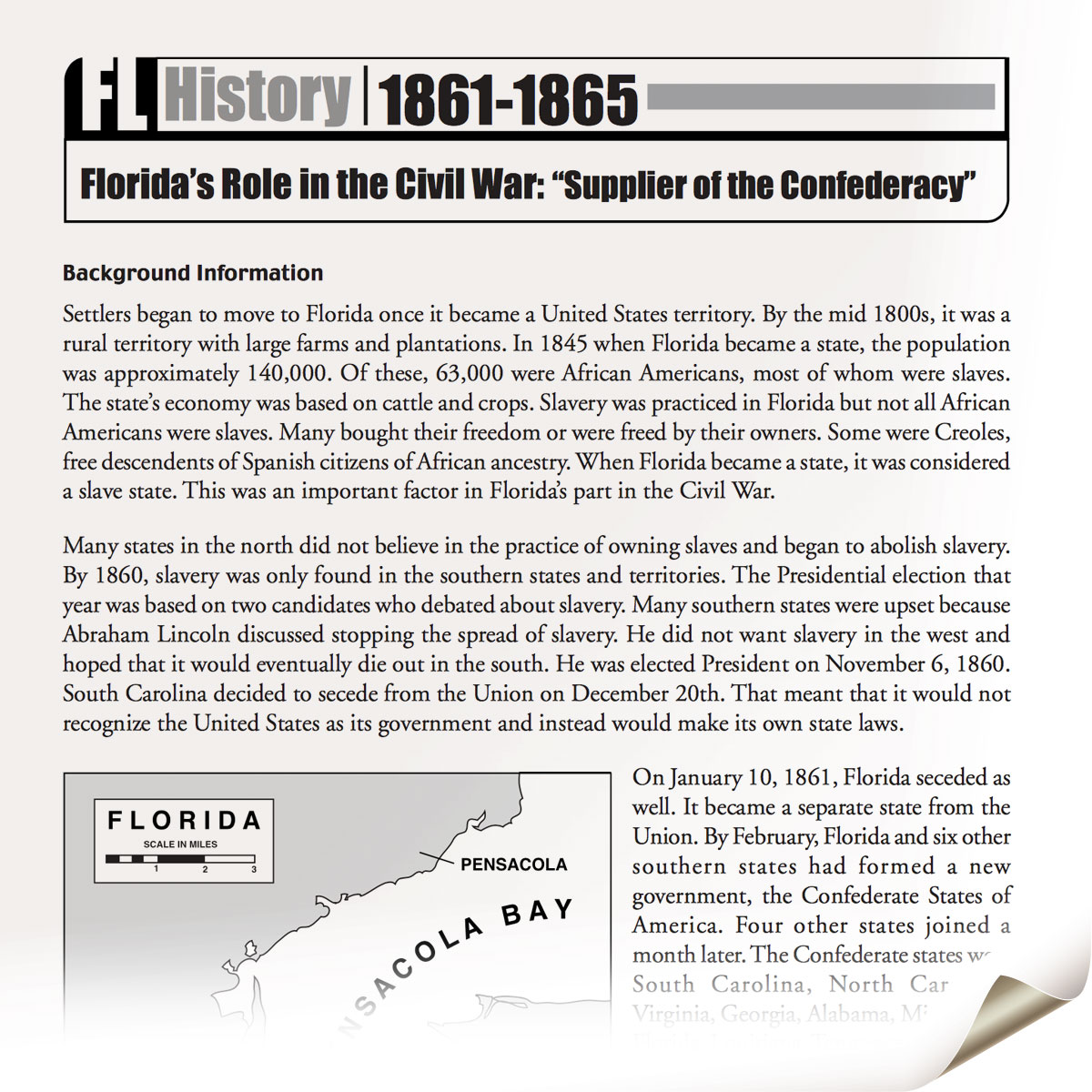 Florida's Role in the Civil War
This two-page PDF is a part of the "Florida Then and Now" reading series on the Exploring Florida website. Over 70 Florida history passages are available a web pages and as PDFs, along with teacher notes, questions, and student activities. Each is written at the upper elementary reading level.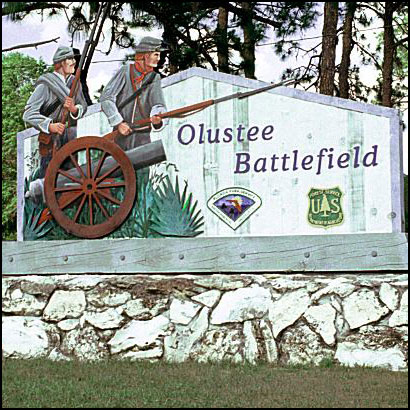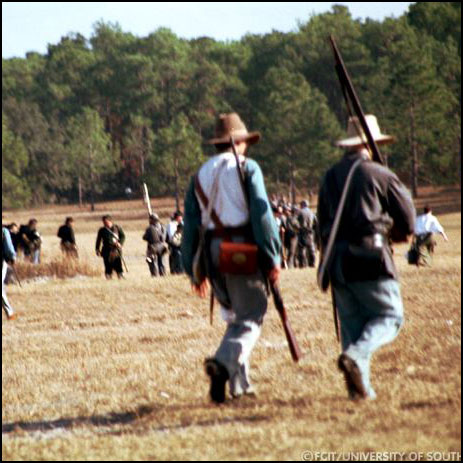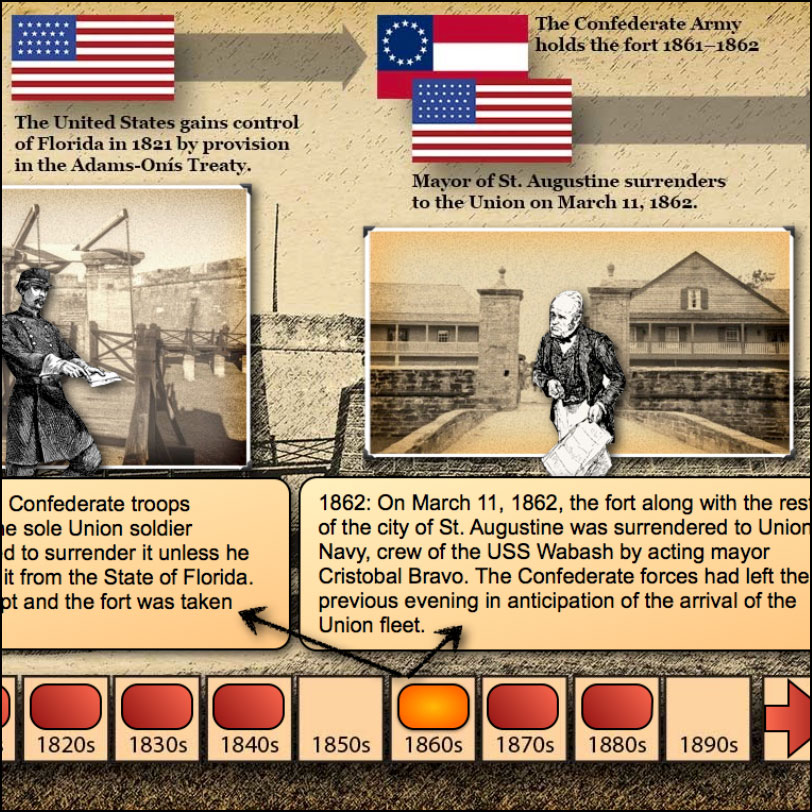 Castillo de San Marcos iBook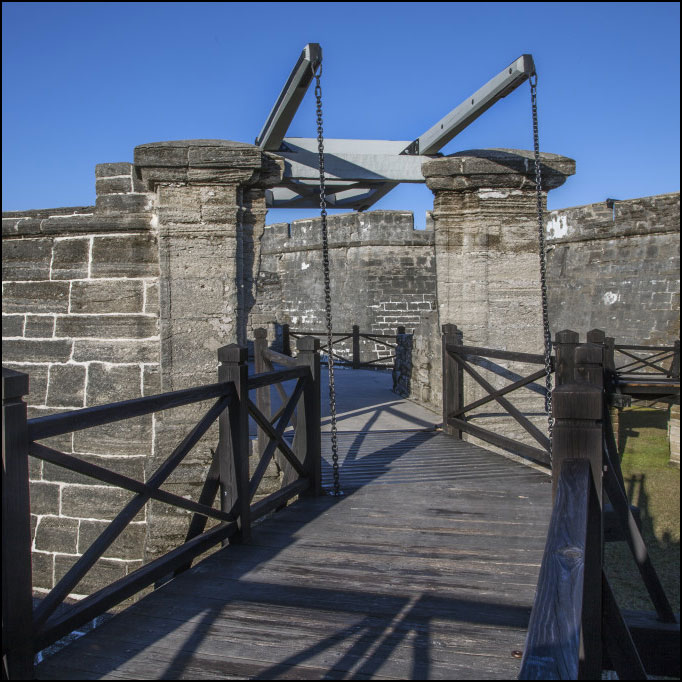 Castillo de San Marcos Photos
Over 300 photos and drawings of the Castillo de San Marcos from the ClipPix ETC website. The Castillo was held by Confederate troops for just over a year during the Civil War.