May 23: Carl Linnaeus
On this day in 1707, Carl Linnaeus was born in Sweden. Linnaeus was a botanist, physician, and zoologist who formalized the modern system of naming organisms called binomial nomenclature.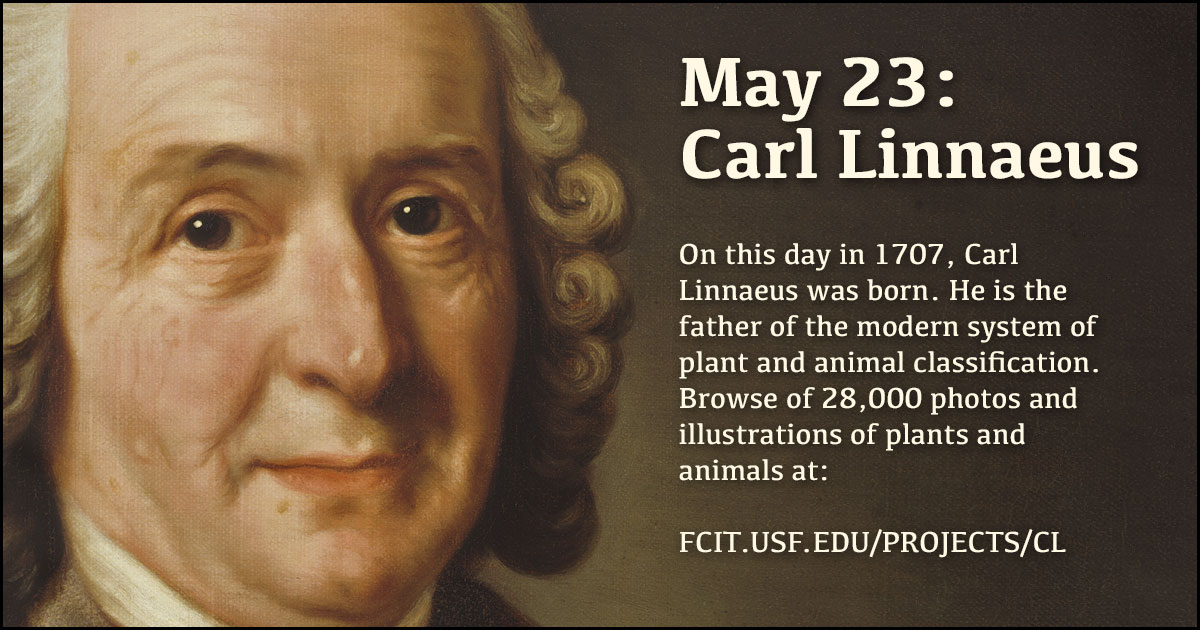 Carl Linnaeus Banner
Use this banner on social media to share FCIT's gigantic collections of plant and animal photographs and drawings.