July 11: Hamilton-Burr Duel
On this date in 1804, Alexander Hamilton and Vice President Aaron Burr fought a duel at Weehawken, New Jersey. The result? Both men lost. Hamilton lost his life and Burr lost his future political career.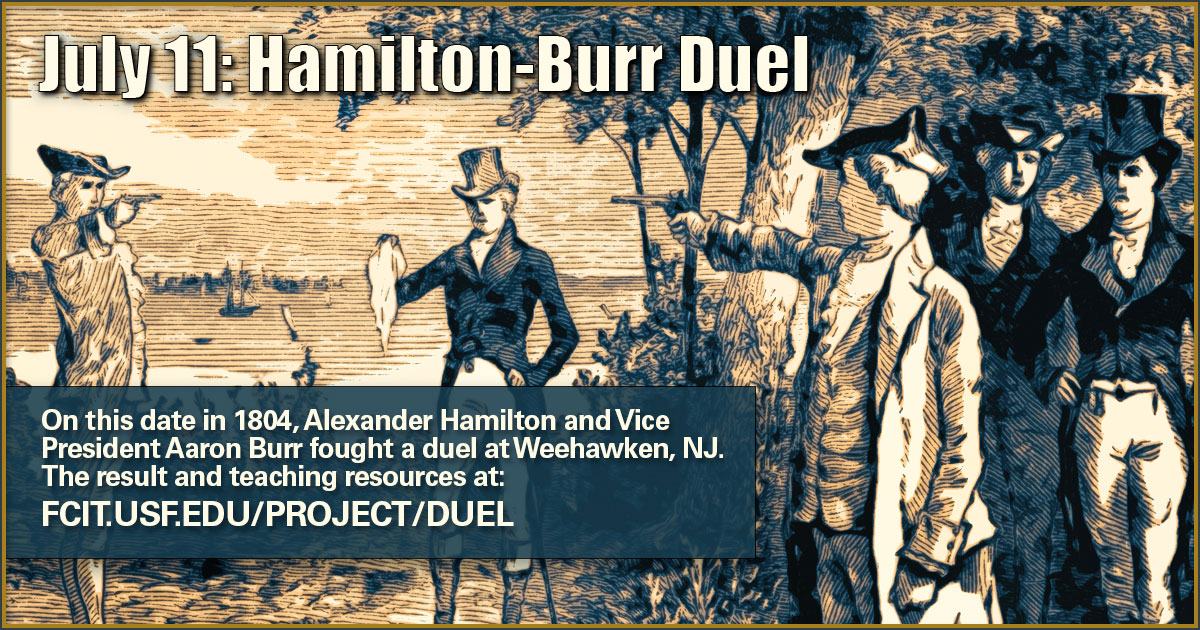 Hamilton-Burr Duel Banner
Use this banner on social media to share our collection of Hamilton-Burr teaching resources.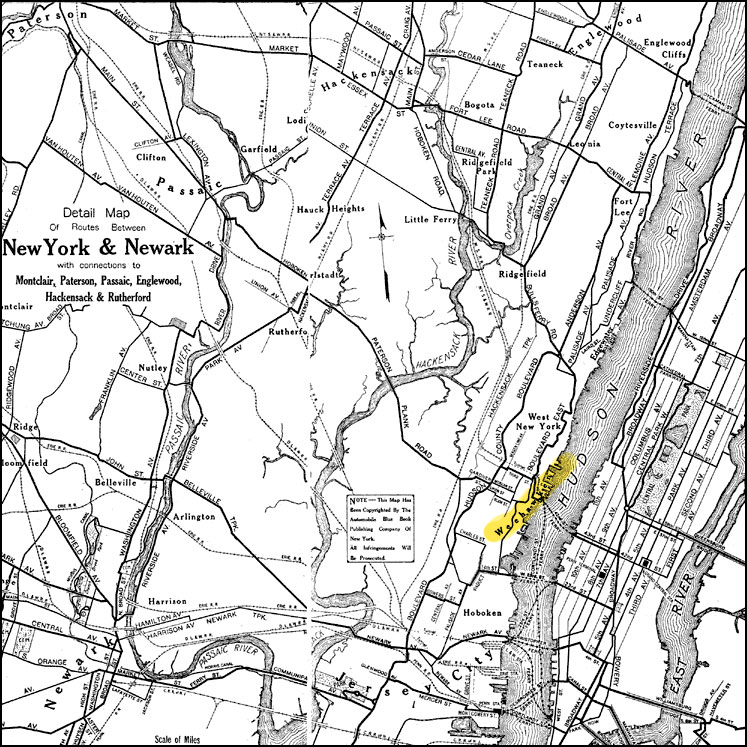 Map showing the location of Weehawkin, New Jersey. The site was chosen because New Jersey's law enforcement against dueling was less aggressive than New York's. From the Maps ETC website.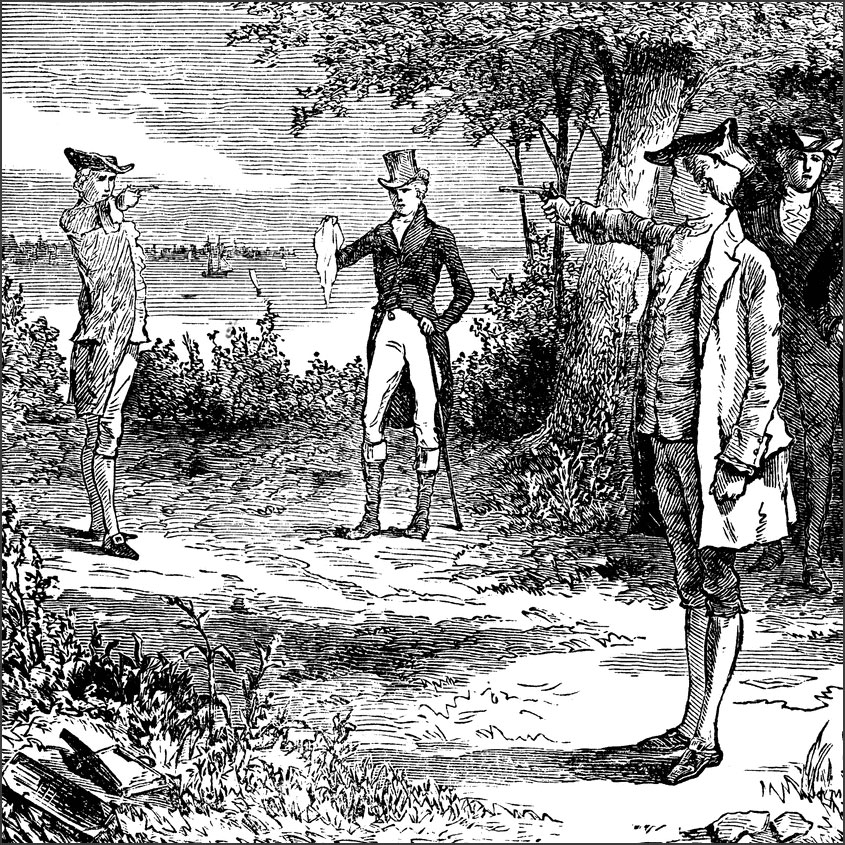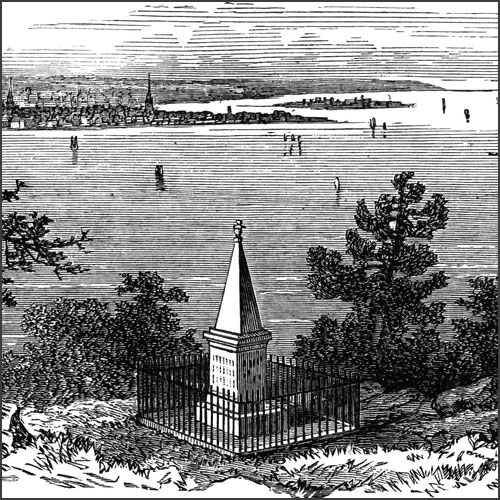 The first memorial, 14-foot marble cenotaph, was constructed in 1806 at the location Hamilton was believed to have fallen. The memorial was vandalized by souvenir-seekers and was completely destroyed by 1820.
Alexander Hamilton
Alexander Hamilton (January 11, 1755 or 1757 – July 12, 1804) was an American statesman and one of the Founding Fathers of the United States. He was an influential interpreter and promoter of the U.S. Constitution, as well as the founder of the nation's financial system, the Federalist Party, the United States Coast Guard, and The New York Post newspaper.
Aaron Burr
Aaron Burr Jr. (February 6, 1756 – September 14, 1836) was the third Vice President of the United States (1801–1805), serving during President Thomas Jefferson's first term. He previously had been elected twice to the New York State Assembly (1784–1785, 1798–1799), was appointed New York state attorney general (1789–1791), and was chosen as a United States senator (1791–1797) from the state of New York.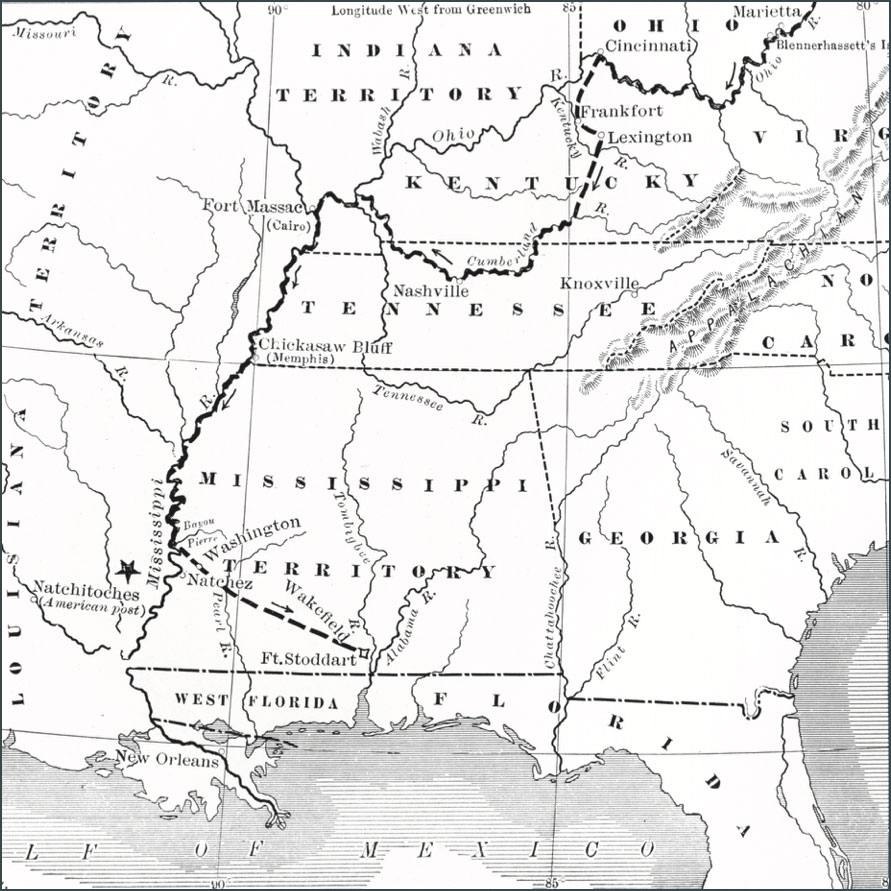 Route of Aaron Burr down the Mississippi. Due to his activities in the West, he was charged with treason although he was not found guilty because he had only planned but not committed an act of war.