Florida Everglades
Often referred to as a "River of Grass," the Florida Everglades is actually a complex system of ecosystems including not only sawgrass marshes, but also cypress swamps, hardwood hammocks, pine rock land, mangrove forests, and the marine environment of Florida Bay. We've created a collection of beautiful photographs, maps, and other resources for teaching about the amazing Everglades.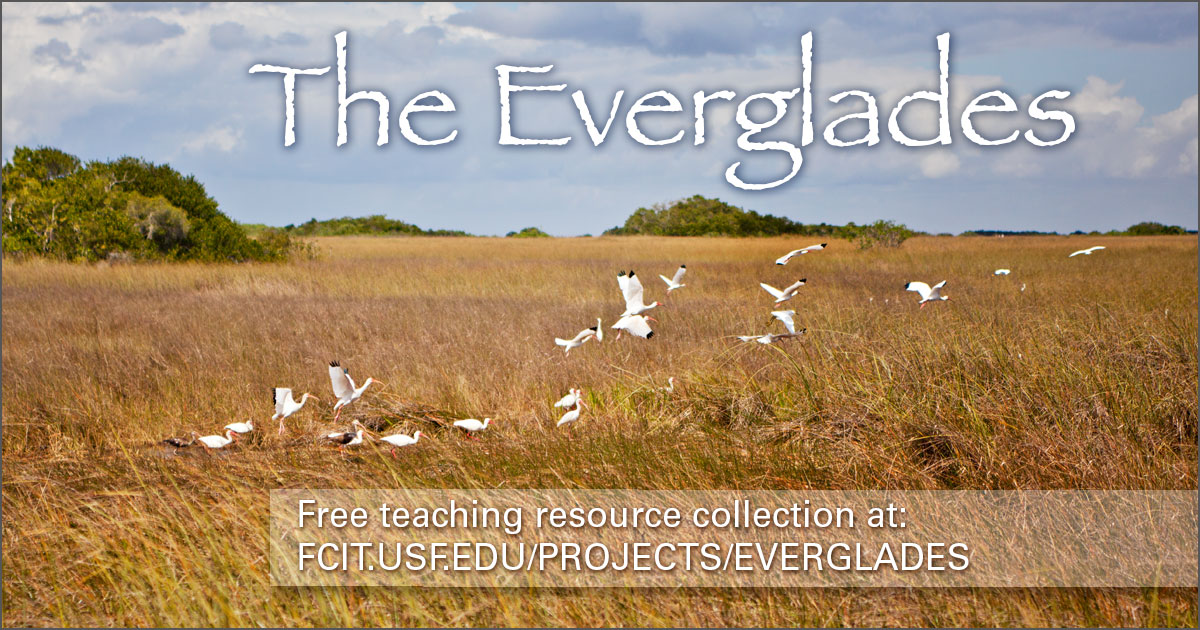 The Florida Everglades Banner
Use this banner on social media to share our collection of Everglades teaching resources.