March 3: Florida Becomes the 27th State
On this day in 1845, as James Polk was enjoying his last full day as President, Florida became the 27th state. Florida had been a US territory since 1821. Explore these resources from FCIT to learn more about the early days of Florida as a part of the United States.
A 27th star was added to the United States flag for the new state of Florida. The 27-star flag was used for less than one year because Texas was admitted as a state December 29, 1845.
Kirk Munroe's Florida in the 1800s
Kirk Munroe (1850-1930) was an author and adventurer. At a time when many authors writing about Florida had never even visited the Sunshine State, Munroe had settled in Florida by the 1880s. A member of the Florida Audubon Society, Munroe's knowledge of the Florida environment allowed him to include rich descriptions in his books and stories.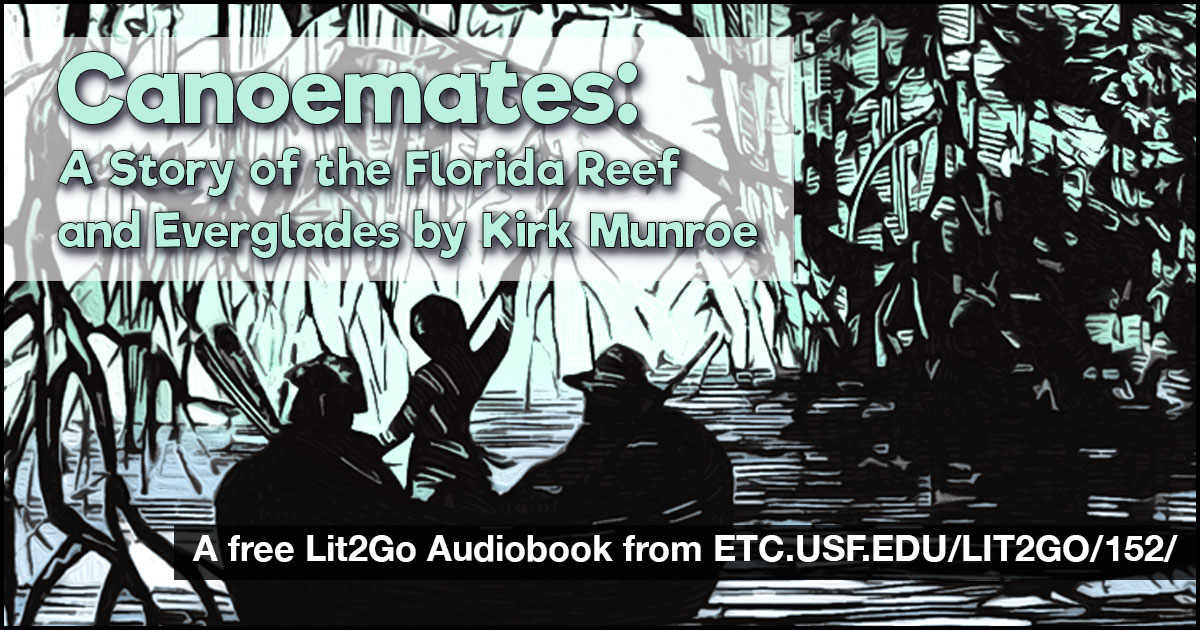 This is a story about young boys who cruise through the Florida Everglades in search of adventure in the late 1800s.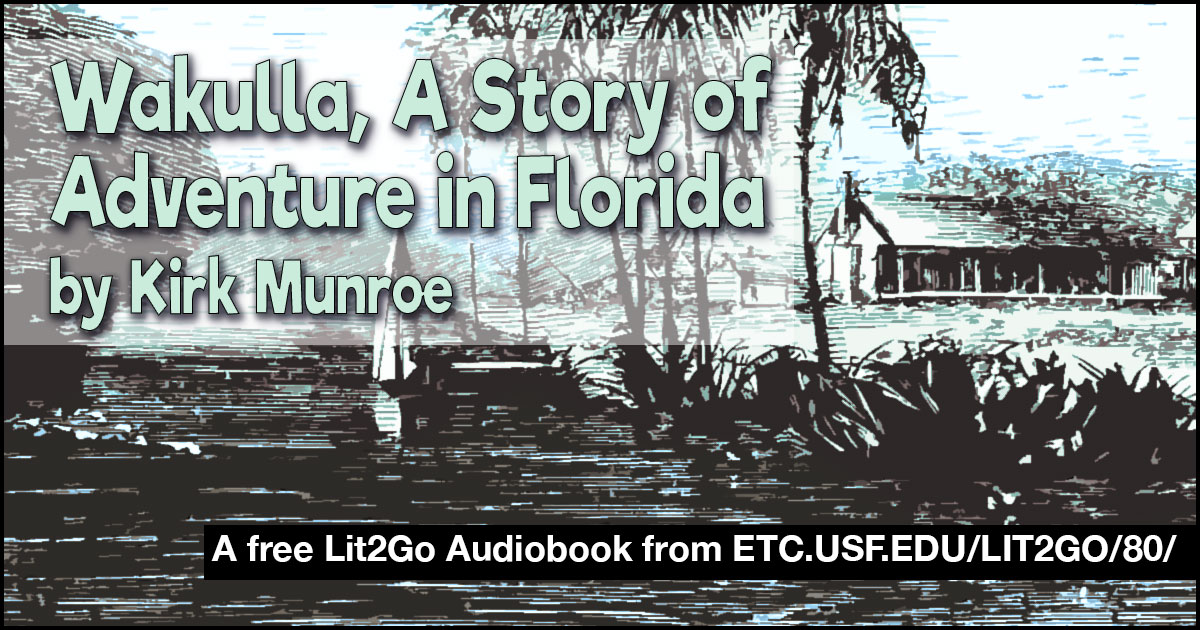 Mark and Ruth's parents sell their plantation and move to Florida. The children have many adventures in their new home state.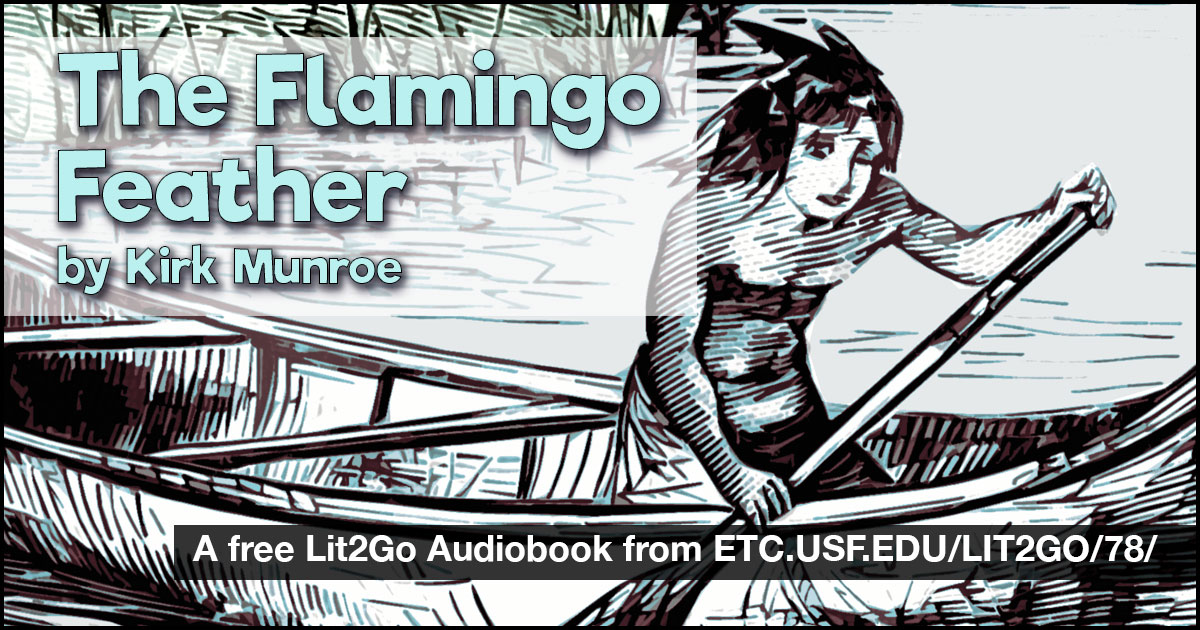 When Rene De Veaux's parents die he goes to live with his uncle, who happens to be setting out on an exploration of the new world.
Harriet Beecher Stowe's Florida
In Palmetto Leaves, Harriet Beecher Stowe describes life in Florida in the 1800's. Enjoy these vignettes from her book. Each title includes the audio file and a PDF of the text.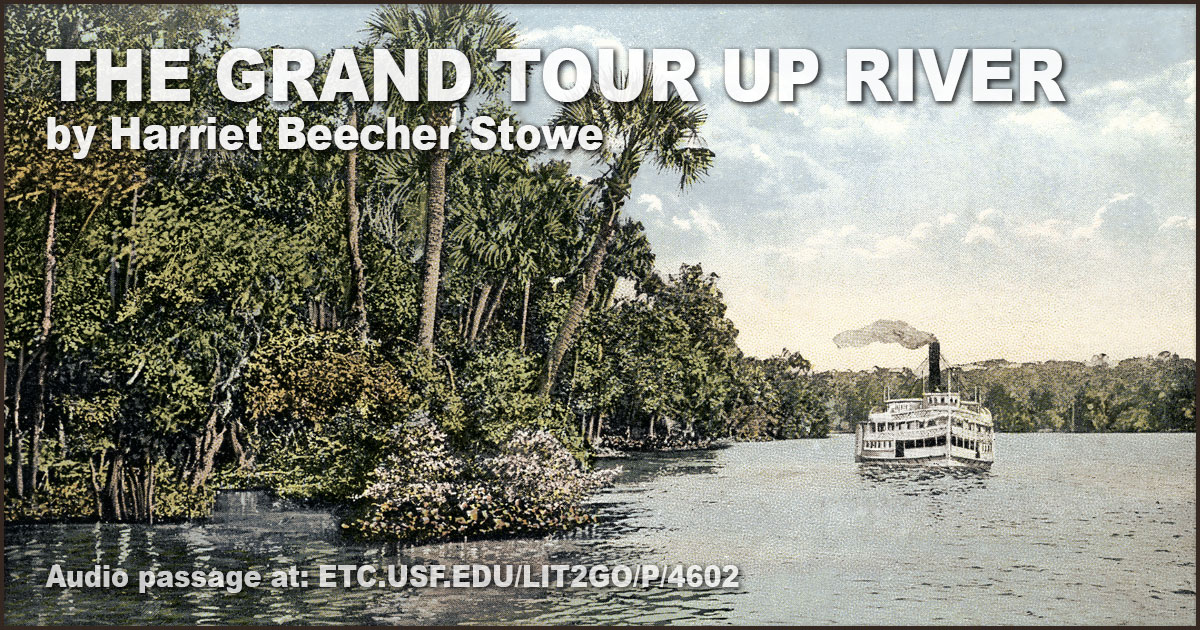 The Author gives a detailed description of the vegetation and wildlife that surrounds the St. Johns River.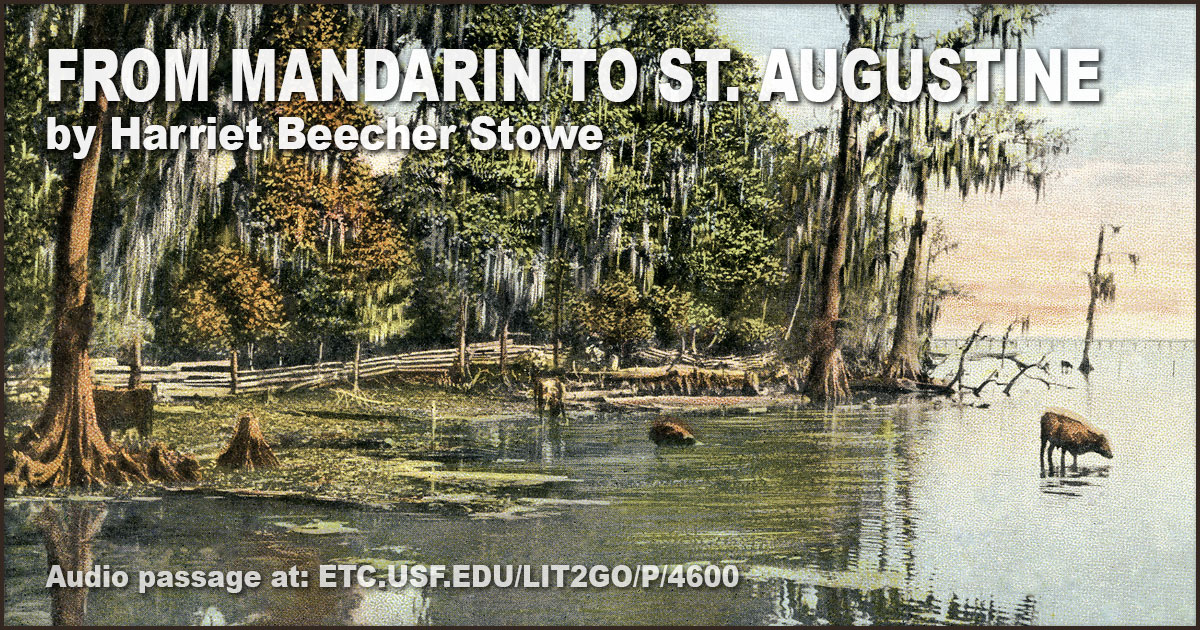 The author discusses the many wonders of nature that can be witnessed while traveling between Mandarin and St. Augustine, Florida.
More Nineteenth Century Florida Authors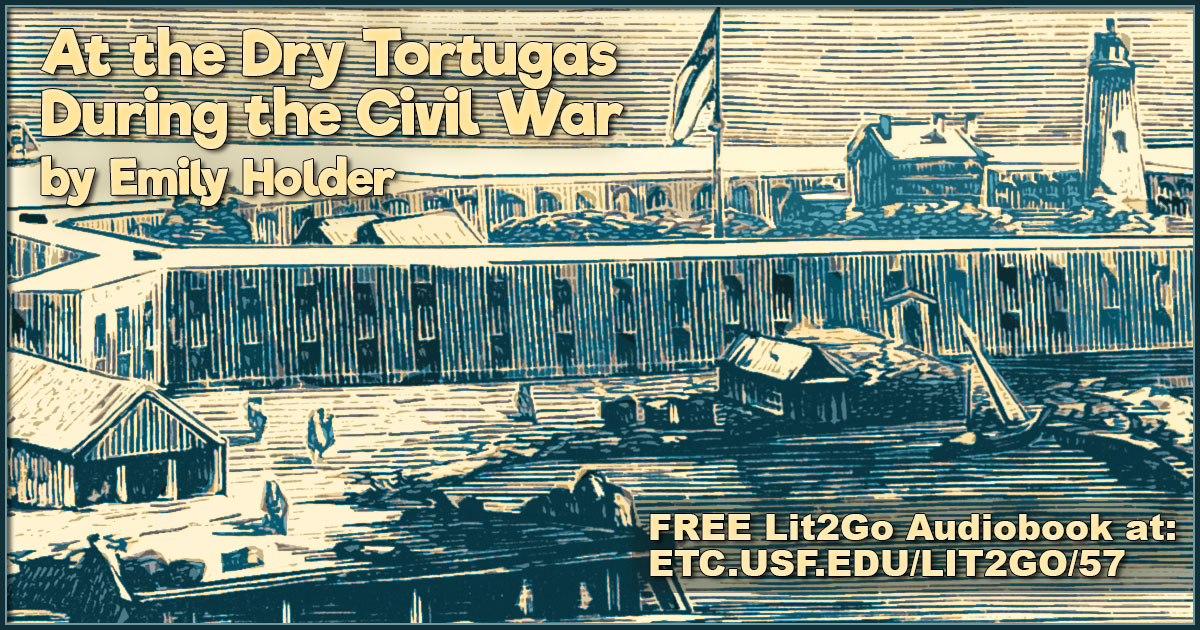 A mere 16 years after becoming a state, Florida seceded from the Union. For a unique description of this period in Florida history, listen to Emily Holder's journal of life at Fort Jefferson in the Dry Tortugas. Also available as a PDF on the Lit2Go website. Reading level: 10.8 Word count: 3,740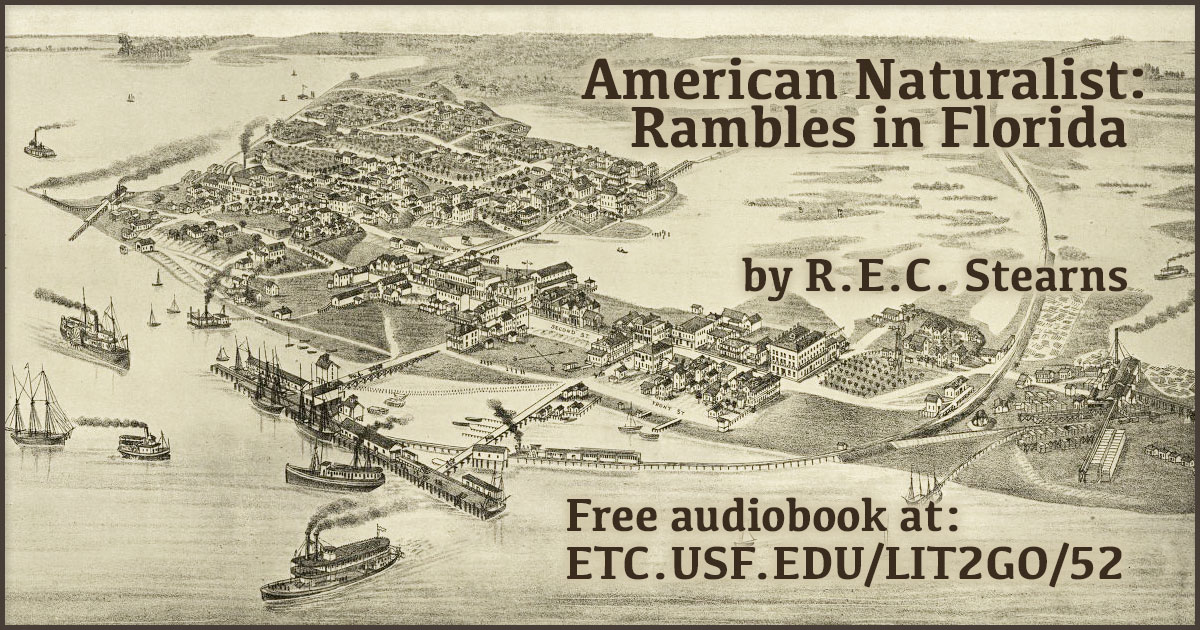 In this four-part article from 1869, Robert Stearns describes nineteenth century Fernandina, Cedar Key, Tampa, and Pinellas. Each of the four sections is available as an audio recording and a PDF. Reading level: 11.3 Word count: 11,507