October 19: John Jay
On this date in 1789, John Jay was sworn in as the first Chief Justice of the United States Supreme Court. Jay served until 1795.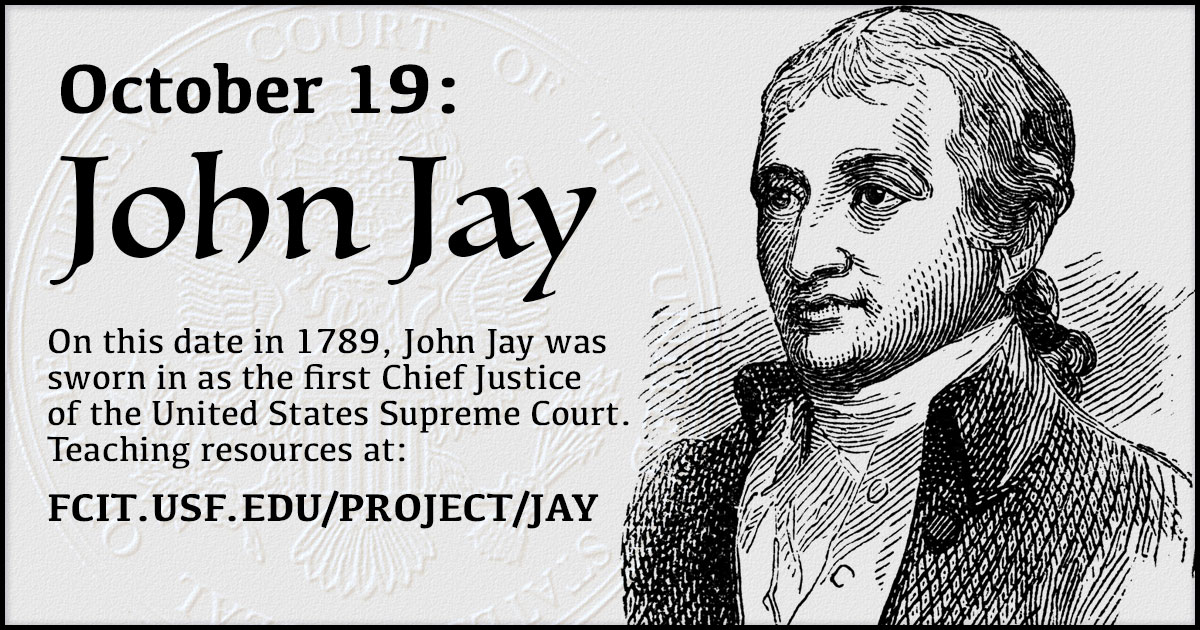 John Jay Banner
Use this banner on social media to share this collection of John Jay teaching resources.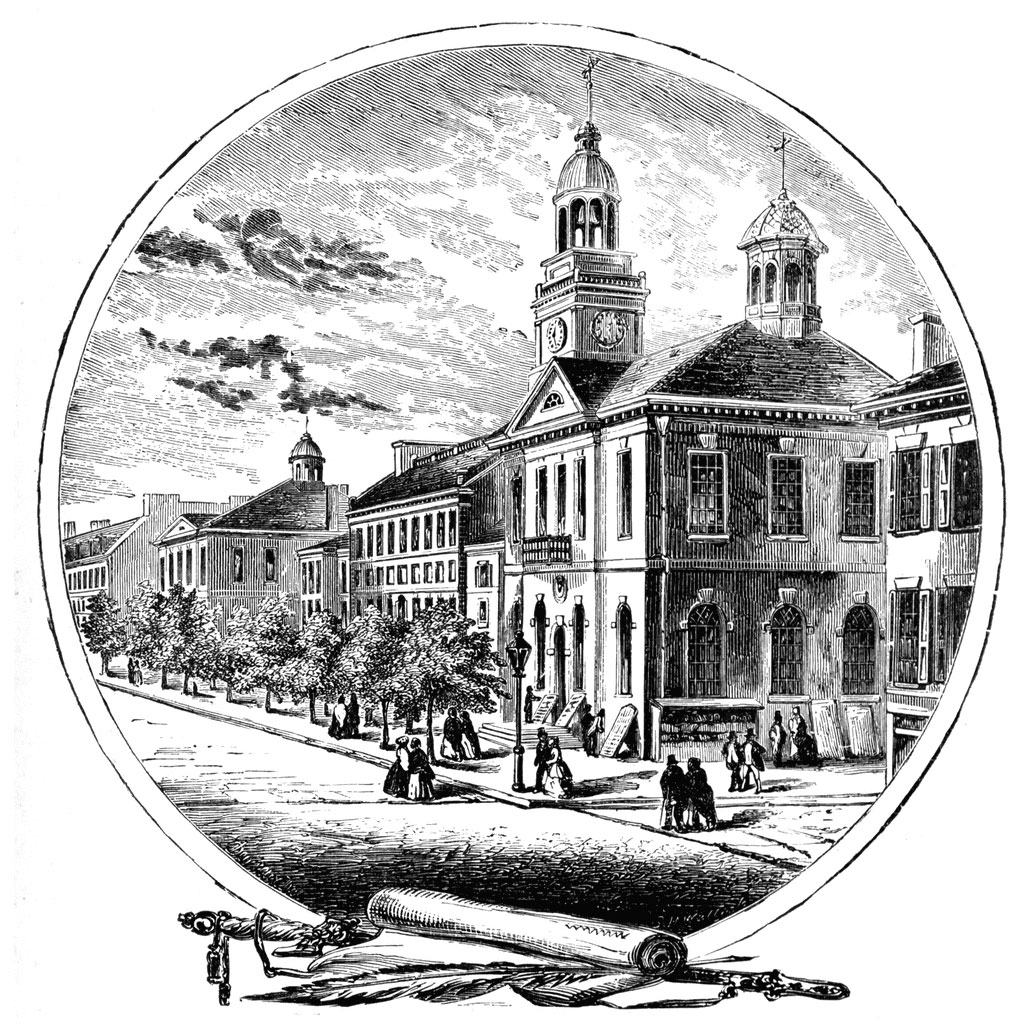 Independence Hall from the ClipArt ETC website. Jay was a President (1778-1779) of the Second Continental Congress, which met here. The Supreme Court also met here until moving to Old City Hall.