September 15: James Fenimore Cooper
On this date in 1789, American author, James Fenimore Cooper was born. Cooper authored over fifty books in his lifetime, but is best known for his adventure stories. Our collection includes The Last of the Mohicans (his most popular work) and Jack Tier (set in the Florida Keys).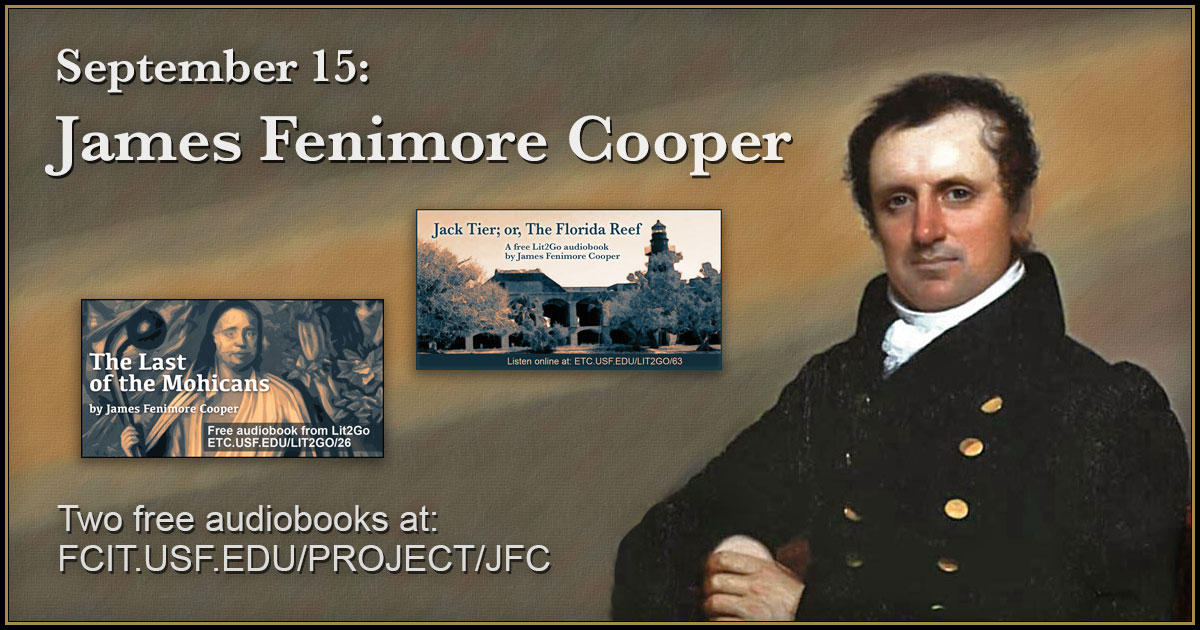 James Fenimore Cooper Banner
Use this banner on social media to share our James Fenimore Cooper audiobooks.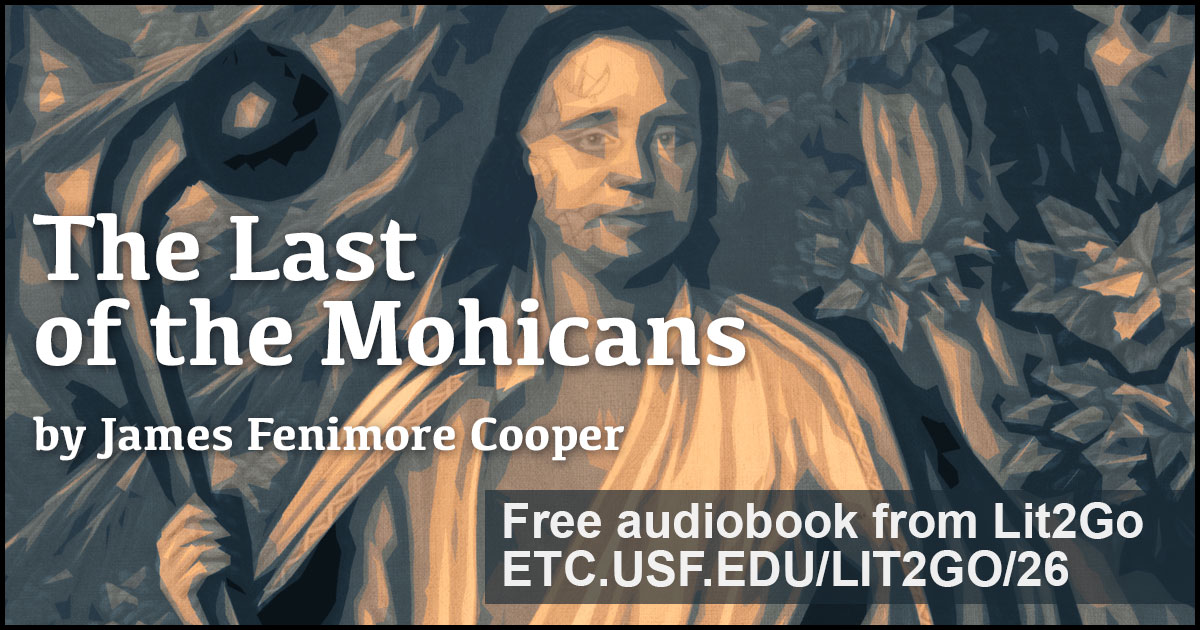 The Last of the Mohicans is a novel that takes place during the French and Indian War following the adventures of Nathaniel "Natty" Bumppo and his two Mohican companions as they attempt to rescue the daughters of a British commander. Available from the ClipPix ETC website. Reading level: 11.0. Word count: 154,291.