June 3: Midnight Ride of Jack Jouett
On this date in 1781, Jack Jouett learned that the British were moving to Charlottesville to capture Thomas Jefferson and Virginia's legislature. He rode through the night to warn them.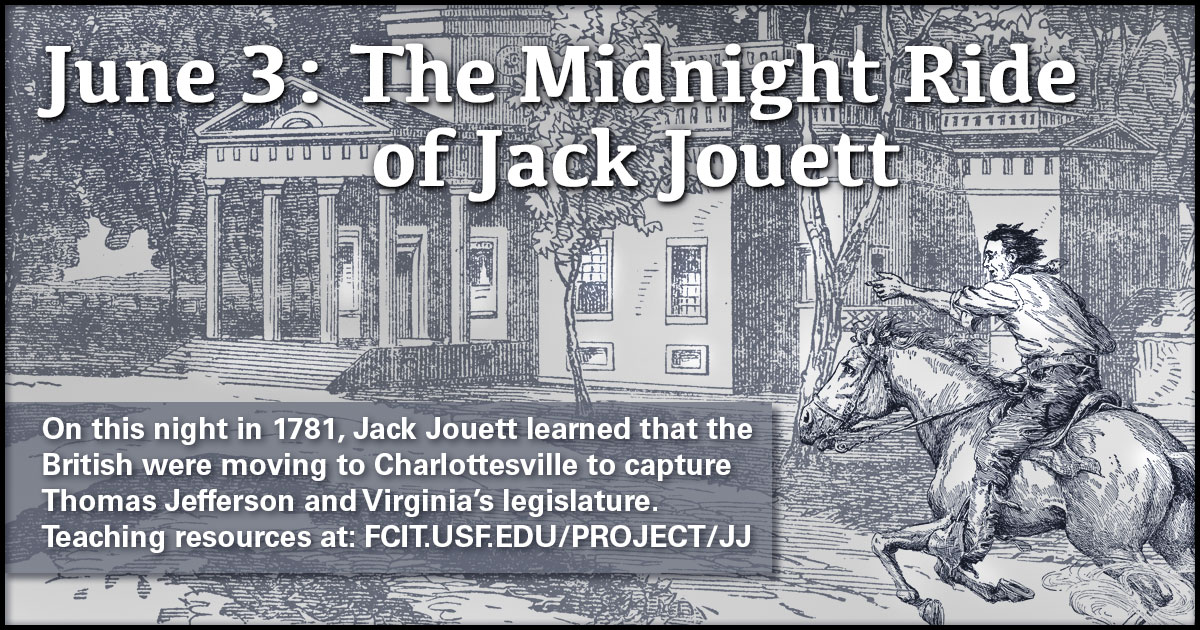 Jack Jouett Banner
Use this banner on social media to share the story of Jack Jouett and his midnight ride.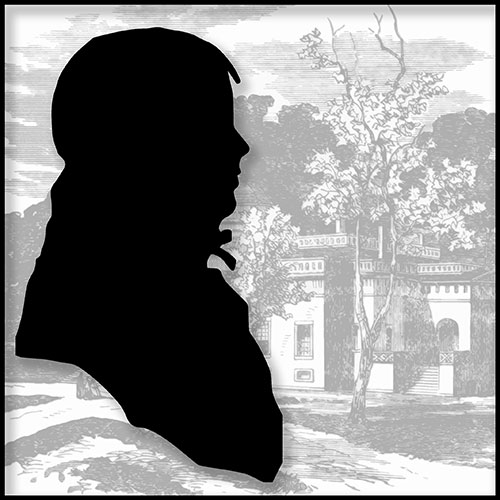 Photomontage by FCIT combining a silhouette of Jouett by his son with a drawing of Monticello.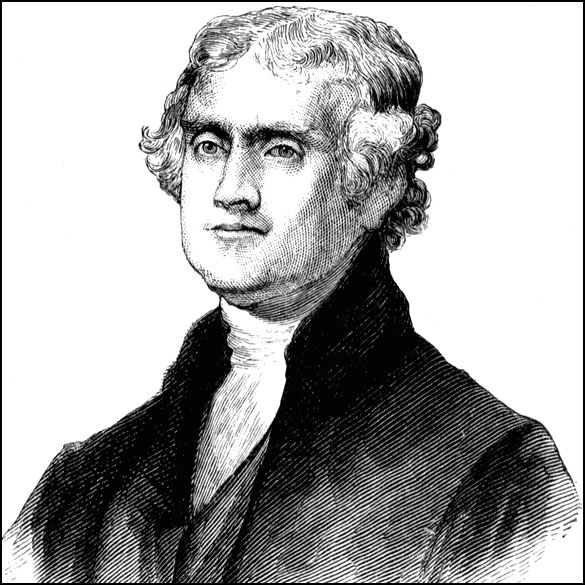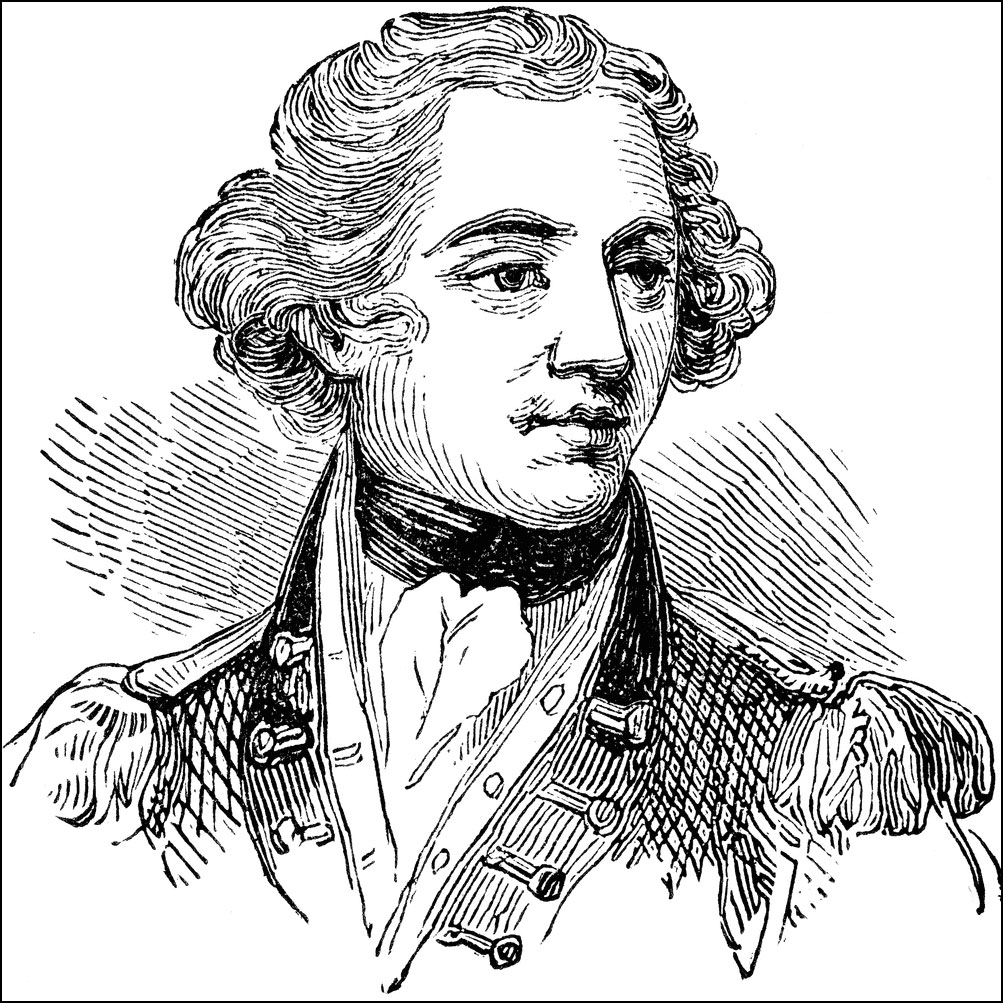 Although not quite as famous as Longfellow's Midnight Ride of Paul Revere, in 1909 the Charlottesville Daily Press published the following poem about Jouett's ride.
Hearken good people: awhile abide
And hear of stout Jack Jouett's ride;
How he rushed his steed, nor stopped nor stayed
Till he warned the people of Tarleton's raid.
The moment his warning note was rehearsed
The State Assembly was quickly dispersed.
In their haste to escape, they did not stop
Until they had crossed the mountain top.
And upon the other side come down.
To resume their sessions in Staunton Town.
His parting steed he spurred,
In haste to carry the warning
To that greatest statesman of any age,
The Immortal Monticello Sage.
Here goes to thee, Jack Jouett!
Lord keep thy memory green;
You made the greatest ride, sir,
That ever yet was seen.