June 19: Juneteenth Independence Day
On this date in 1865 the abolition of slavery in Texas was announced by General Gordon Granger at Galveston Island. The day has become a general celebration of the emancipation of African-American slaves throughout the Confederate South.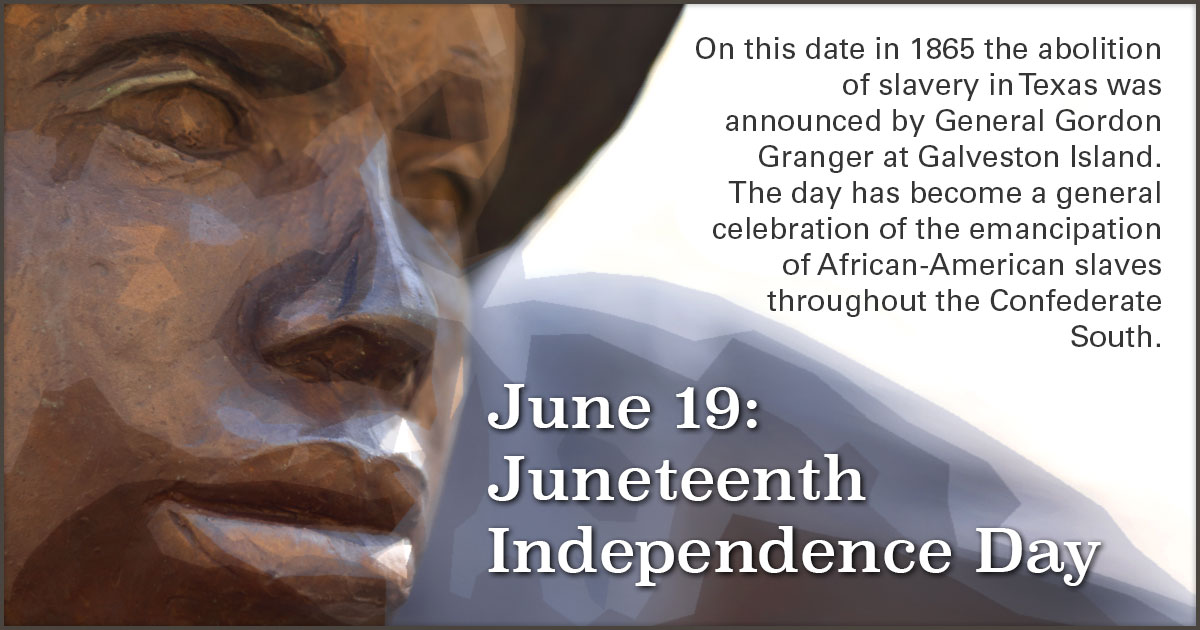 Juneteenth Banner
Use this banner on social media to share our collection of Juneteenth teaching resources regarding the struggle against slavery and the progress of emancipation in the United States.
<!-- AddThis Button BEGIN --><!-- [et_pb_line_break_holder] --><div class="addthis_toolbox addthis_default_style "><!-- [et_pb_line_break_holder] --> <a class="addthis_button_preferred_1"></a><!-- [et_pb_line_break_holder] --> <a class="addthis_button_preferred_2"></a><!-- [et_pb_line_break_holder] --> <a class="addthis_button_preferred_3"></a><!-- [et_pb_line_break_holder] --> <a class="addthis_button_preferred_4"></a><!-- [et_pb_line_break_holder] --> <a class="addthis_button_compact"></a><!-- [et_pb_line_break_holder] --> <a class="addthis_counter addthis_bubble_style"></a><!-- [et_pb_line_break_holder] --></div><!-- [et_pb_line_break_holder] --><script type="text/javascript">var addthis_config = {"data_track_addressbar":false};</script><!-- [et_pb_line_break_holder] --><script type="text/javascript" src="//s7.addthis.com/js/300/addthis_widget.js#pubid=roywinkelman"></script><!-- [et_pb_line_break_holder] --><!-- AddThis Button END -->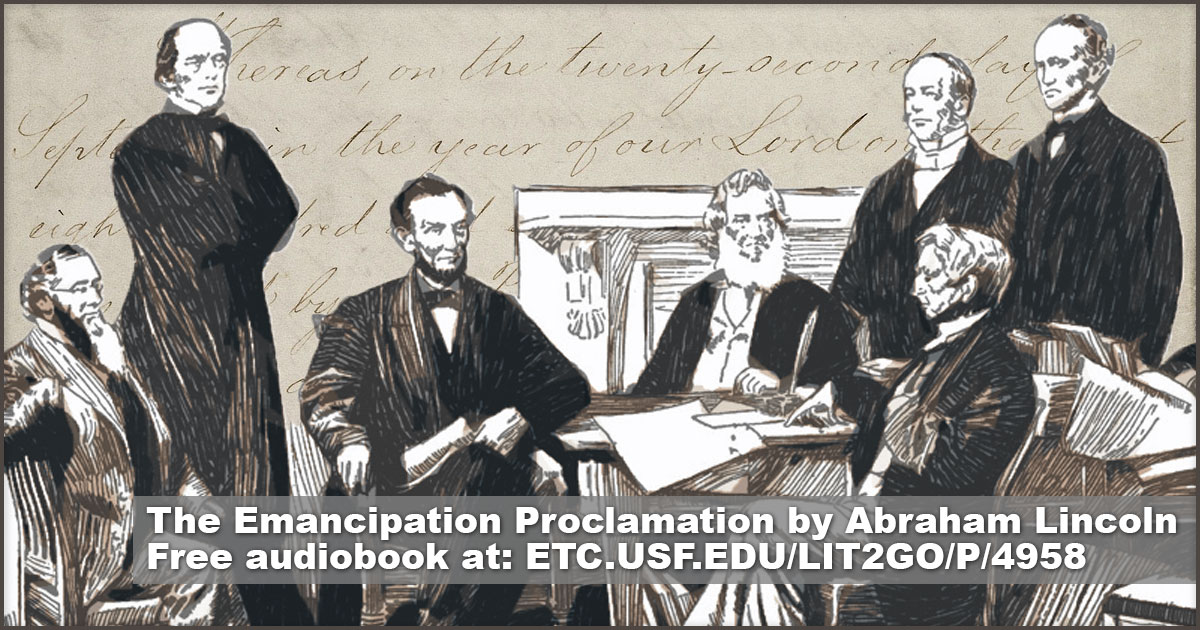 The Emancipation Proclamation consists of two executive orders issued by United States President Abraham Lincoln during the American Civil War. The first one, issued September 22, 1862, declared the freedom of all slaves in any state of the Confederate States of America that did not return to Union control by January 1, 1863. The second order, issued January 1, 1863, named ten specific states where it would apply. From the Lit2Go website. Duration: 5 minutes.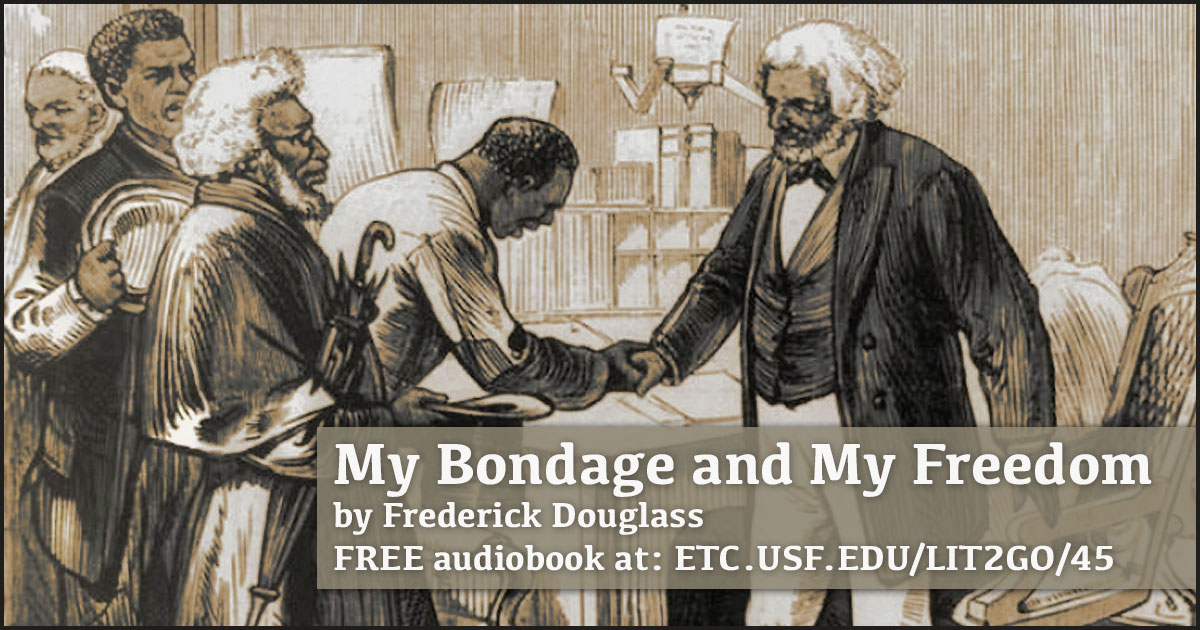 My Bondage and My Freedom is an autobiographical slave narrative written by Frederick Douglass and published in 1855. It is the second of three autobiographies written by Douglass, and is mainly an expansion of his first (Narrative of the Life of Frederick Douglass), discussing in greater detail his transition from bondage to liberty. Douglass, a former slave, following his liberation went on to become a prominent abolitionist, speaker, author, and publisher. Lit2Go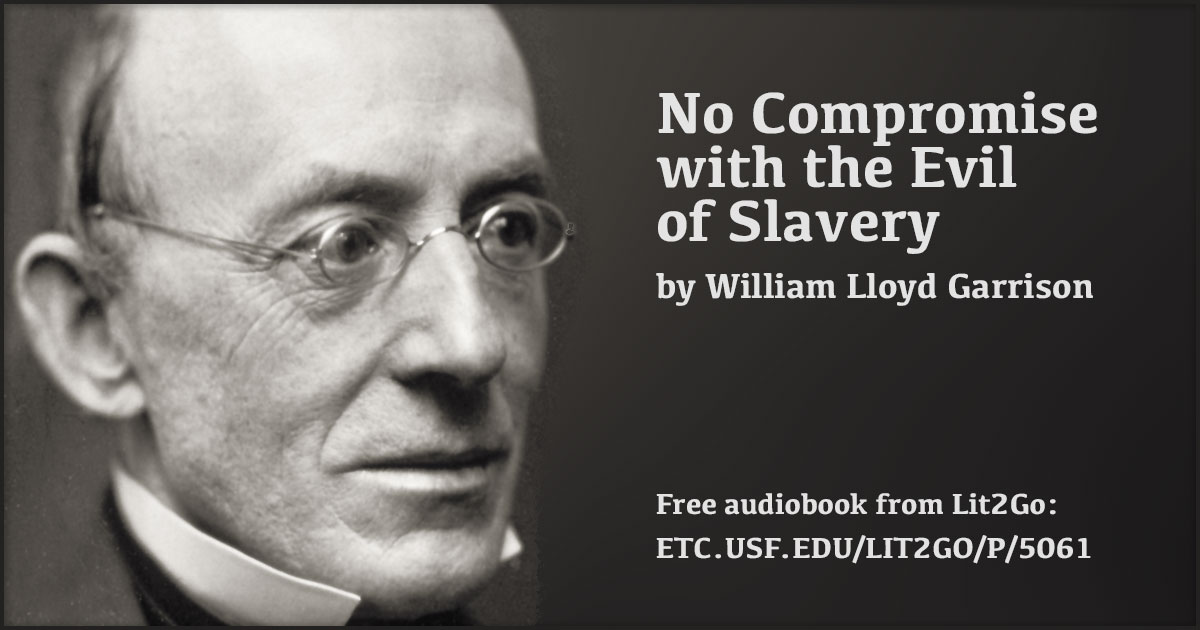 William Lloyd Garrison discusses the far reaching implications of the institution slavery in the United States in this 1854 speech on the Lit2Go website. Duration: 9 minutes.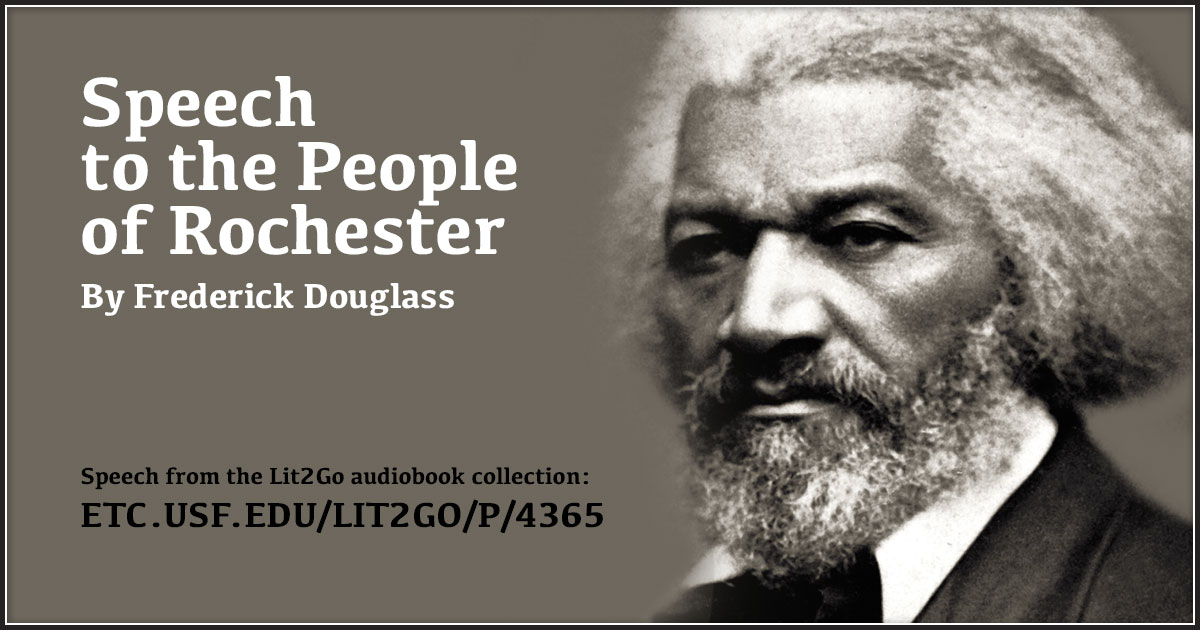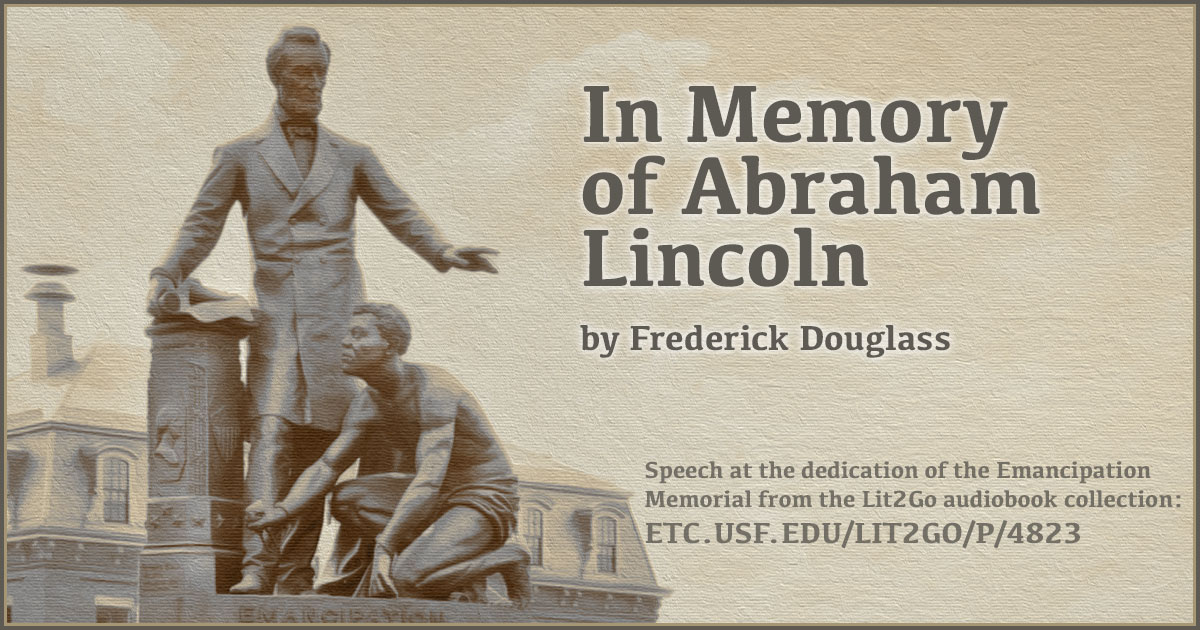 Frederick Douglass speaks at the unveiling of the Lincoln Monument in Washington, D.C., April 14, 1876. on the Lit2Go website. Duration: 26 minutes 23 seconds.