October 29: Kaunas Massacre
The Kaunas massacre of October 29, 1941 also known as the Great Action was the largest mass murder of Lithuanian Jews. By the order of SS-Standartenführer Karl Jäger and SS-Rottenführer Helmut Rauca, the Sonderkommando under the leadership of SS-Obersturmführer Joachim Hamann, and 8 to 10 men from Einsatzkommando 3, murdered 2,007 Jewish men, 2,920 women, and 4,273 children in a single day at the Ninth Fort, Kaunas, Lithuania.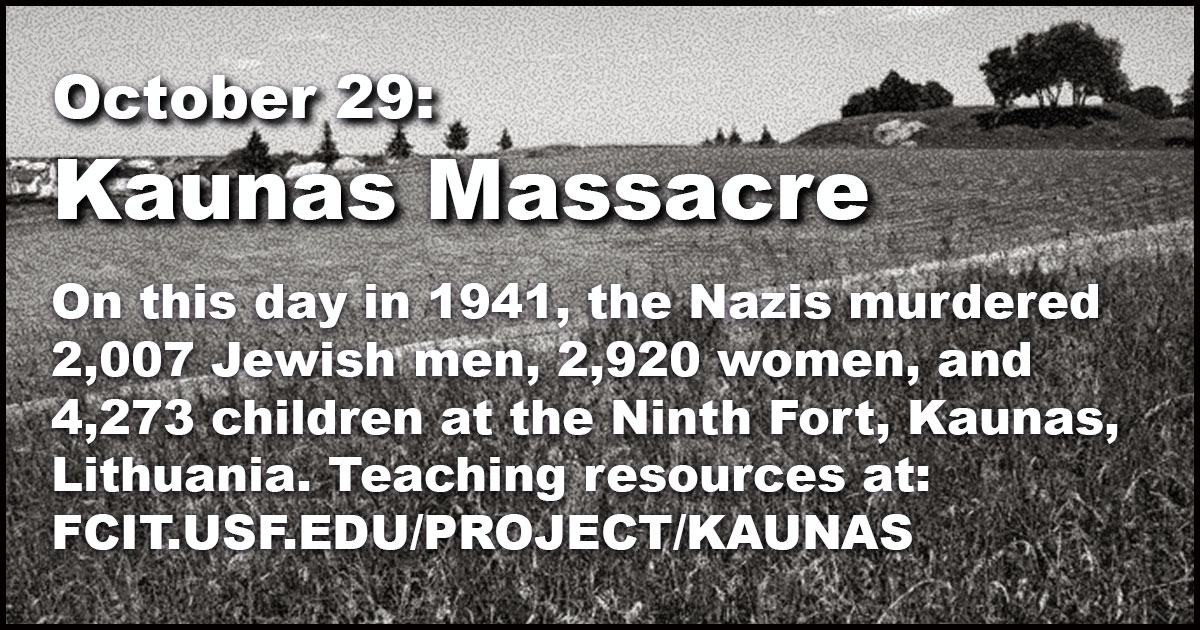 Kaunas sMassacre Banner
Share this banner on social media to remember those who lost their lives in the Kaunas Massacre.