April 9: General Lee Surrenders
On this day in 1865, General Robert E. Lee surrendered the Army of Northern Virginia to General Ulysses S. Grant at Appomattox Court House. Shortly thereafter, Confederate forces throughout the South surrendered as news of Lee's surrender reached them. FCIT has assembled a large collection of Civil War illustrations, photos, maps, and literature for a study of the American Civil War.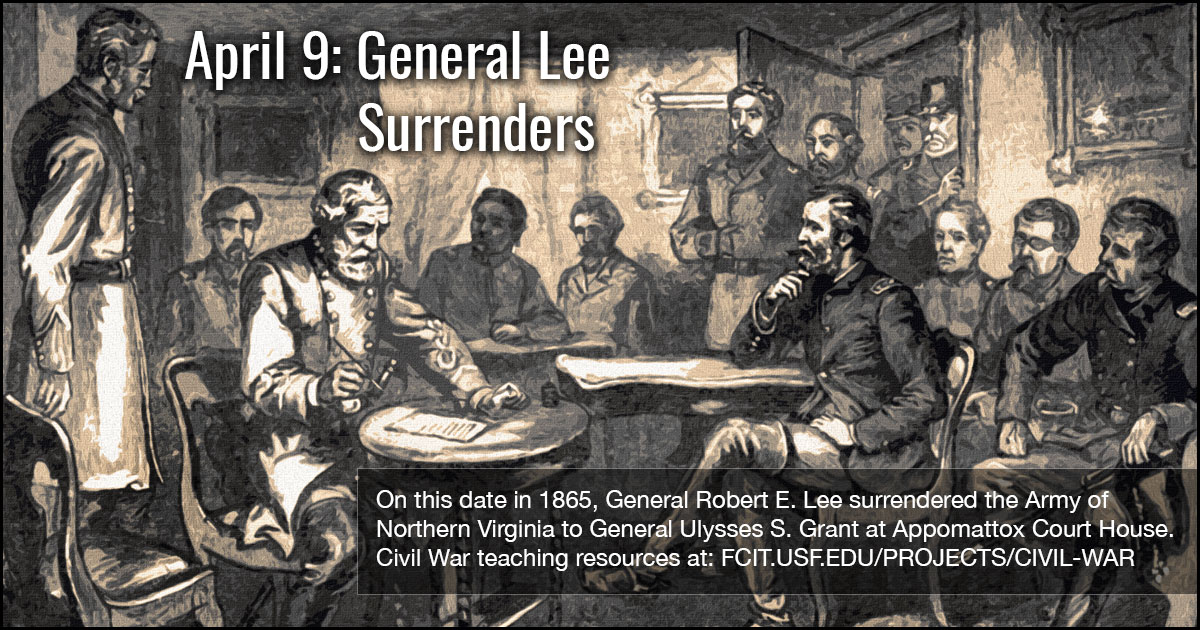 General Lee Surrenders Banner
Use this banner on social media to share FCIT's collection of teaching resources on the Civil War.
<!-- AddThis Button BEGIN --><!-- [et_pb_line_break_holder] --><div class="addthis_toolbox addthis_default_style "><!-- [et_pb_line_break_holder] --> <a class="addthis_button_preferred_1"></a><!-- [et_pb_line_break_holder] --> <a class="addthis_button_preferred_2"></a><!-- [et_pb_line_break_holder] --> <a class="addthis_button_preferred_3"></a><!-- [et_pb_line_break_holder] --> <a class="addthis_button_preferred_4"></a><!-- [et_pb_line_break_holder] --> <a class="addthis_button_compact"></a><!-- [et_pb_line_break_holder] --> <a class="addthis_counter addthis_bubble_style"></a><!-- [et_pb_line_break_holder] --></div><!-- [et_pb_line_break_holder] --><script type="text/javascript">var addthis_config = {"data_track_addressbar":false};</script><!-- [et_pb_line_break_holder] --><script type="text/javascript" src="//s7.addthis.com/js/300/addthis_widget.js#pubid=roywinkelman"></script><!-- [et_pb_line_break_holder] --><!-- AddThis Button END -->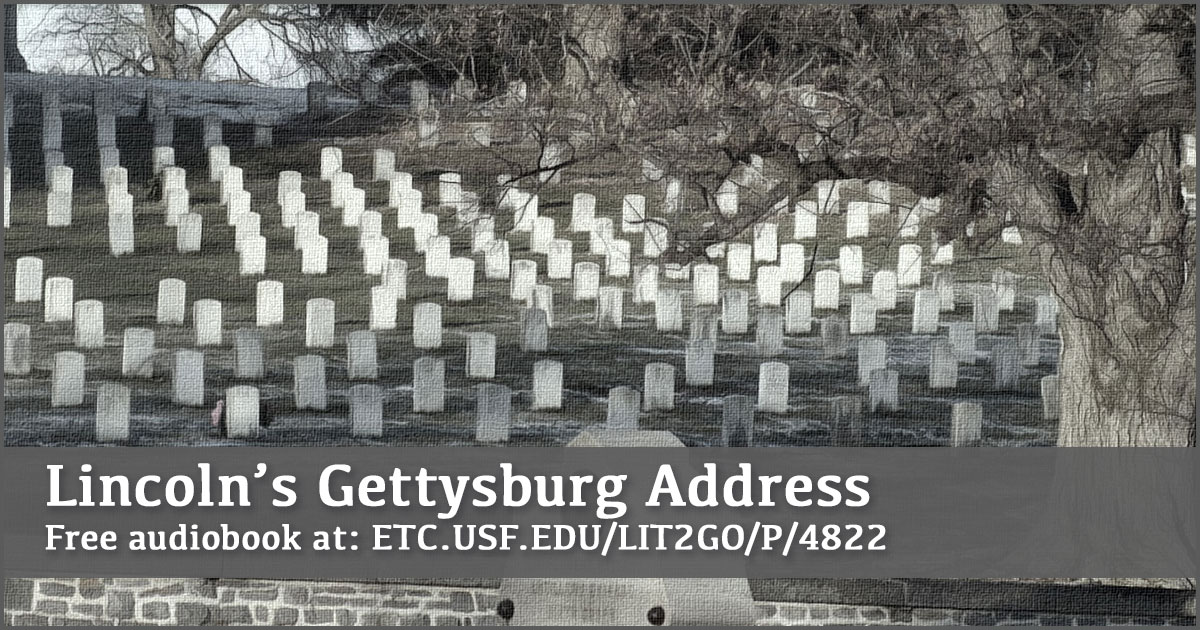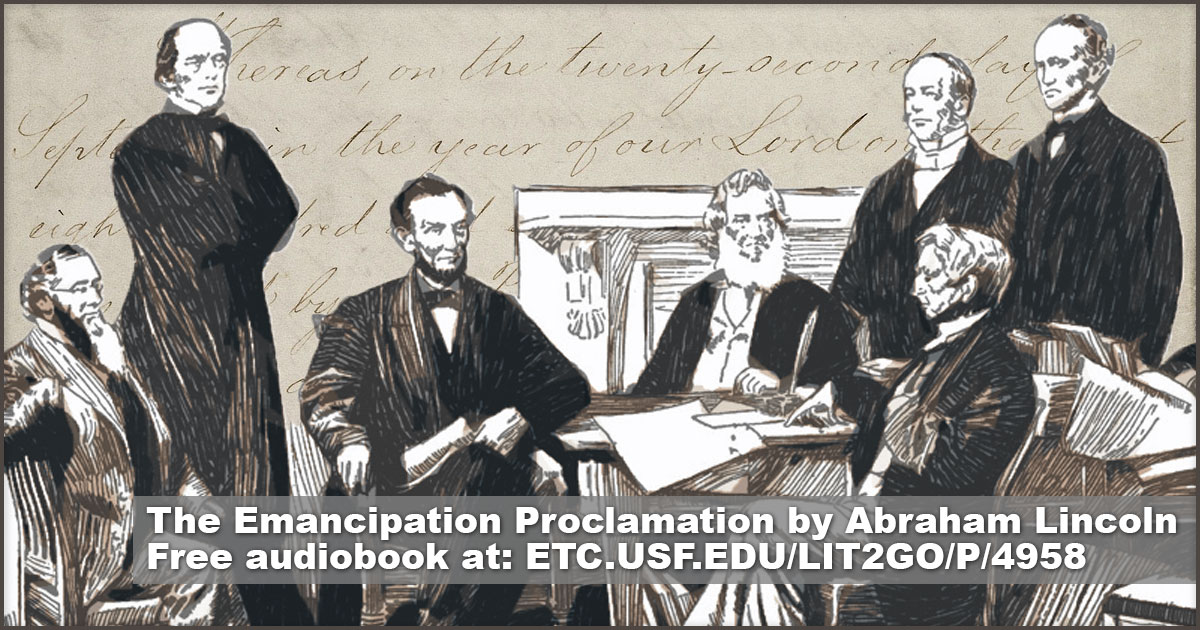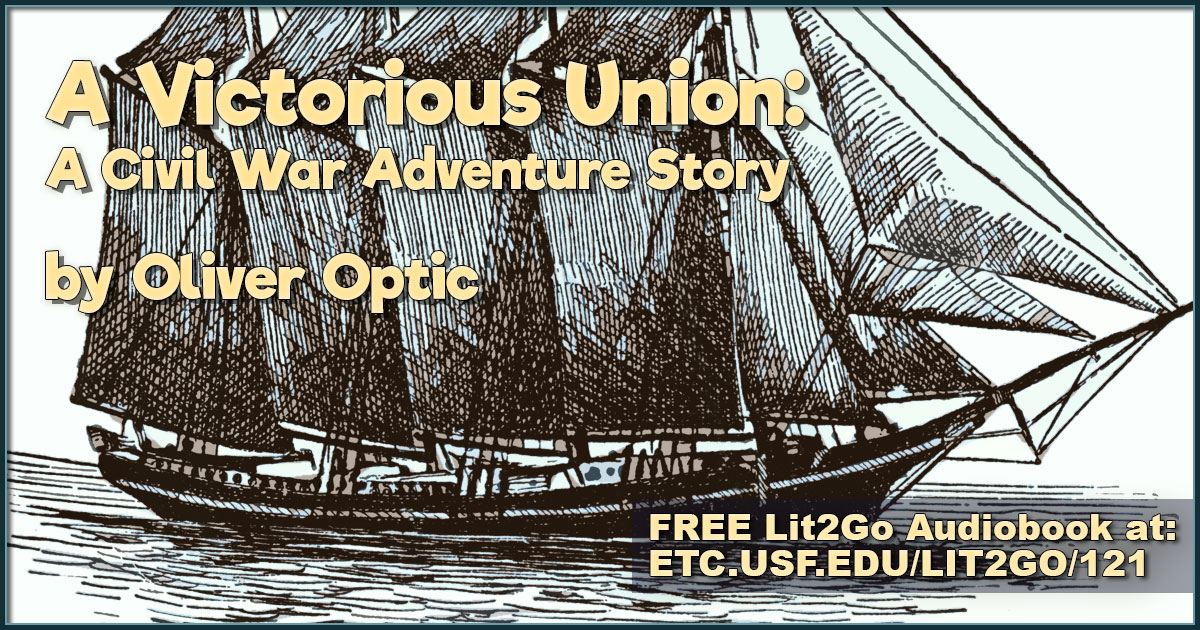 A Victorious Union, part of Oliver Optic's Blue and the Gray series, is an adventure story set in the time of the Civil War from Lit2Go. PDFs are available for each of the 31 chapters. Reading level: 9.0, Total word count: 72,505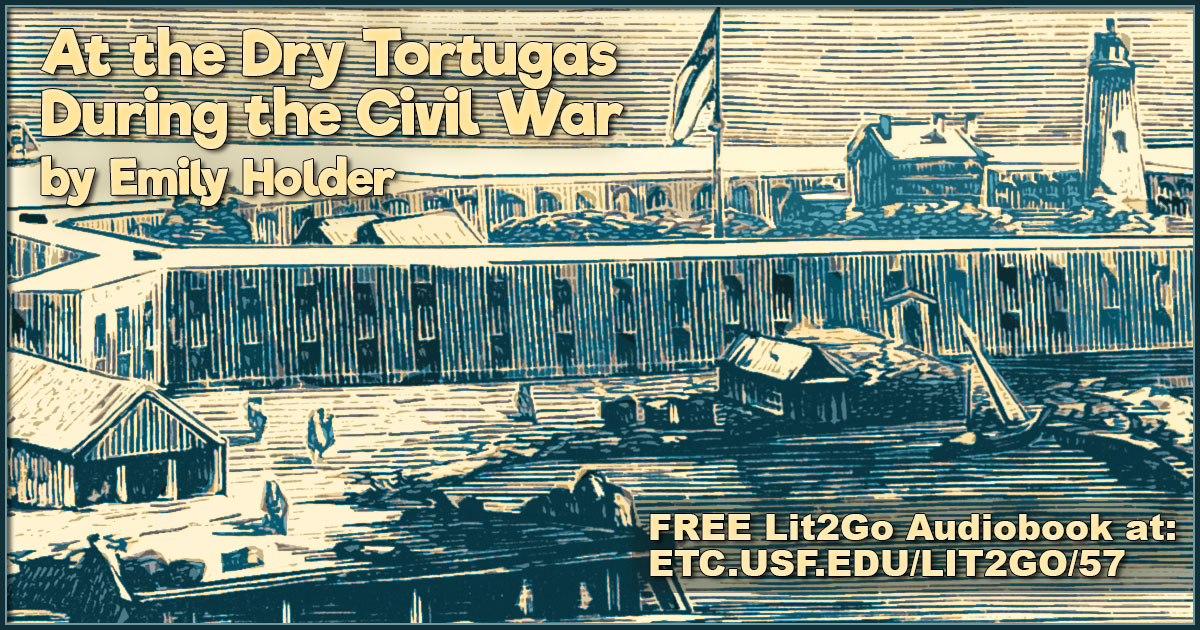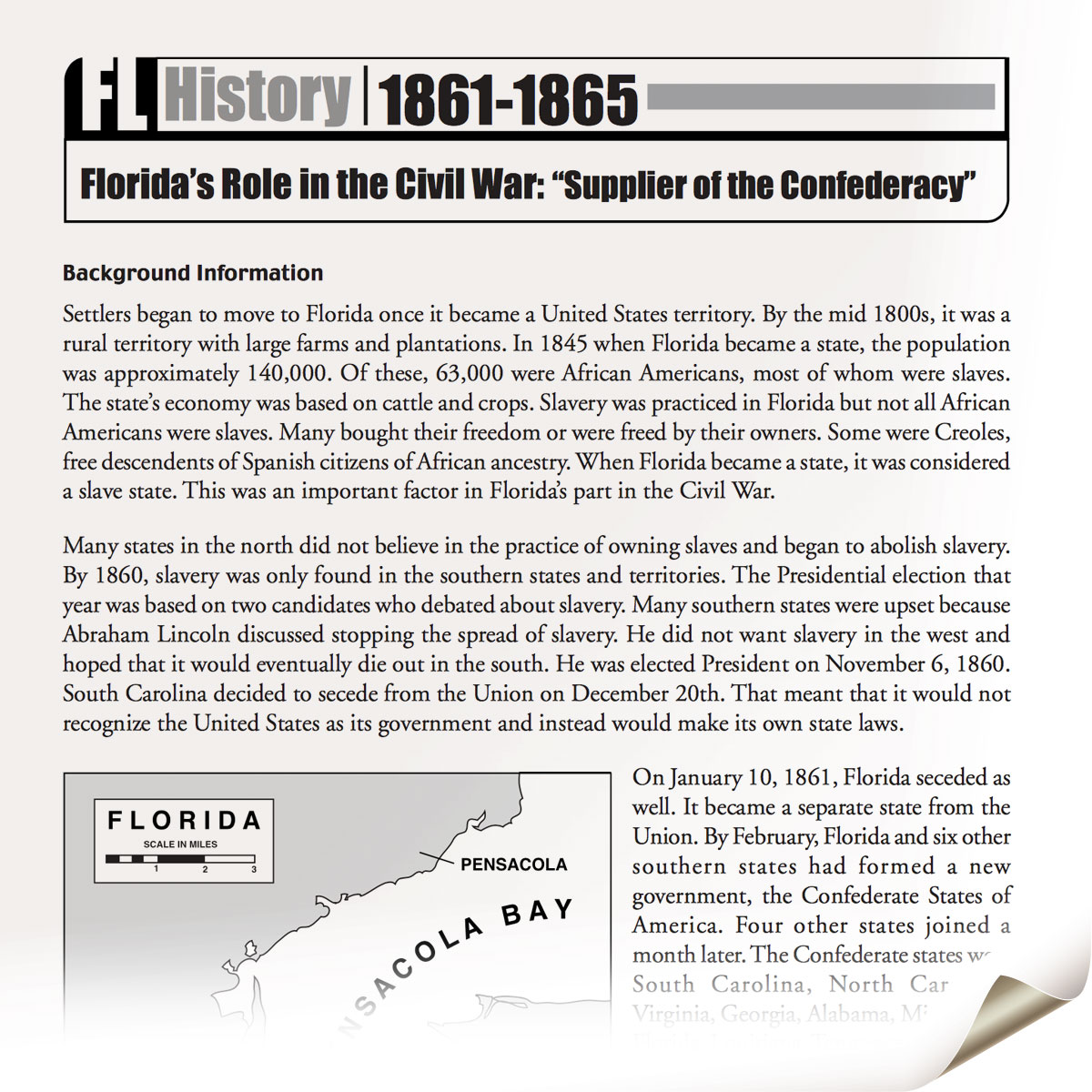 This two-page PDF is a part of the "Florida Then and Now" reading series on the Exploring Florida website. Over 70 Florida history passages are available a web pages and as PDFs, along with teacher notes, questions, and student activities. Each is written at the upper elementary reading level.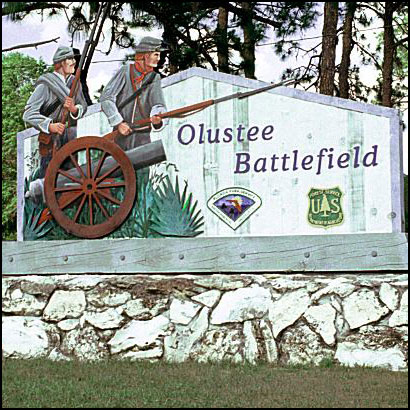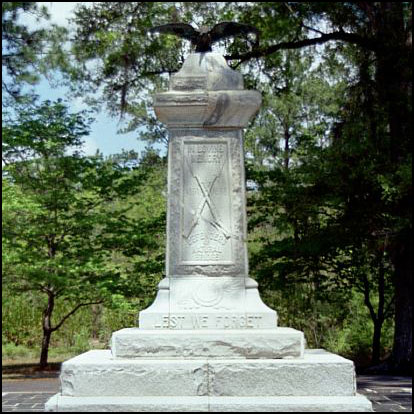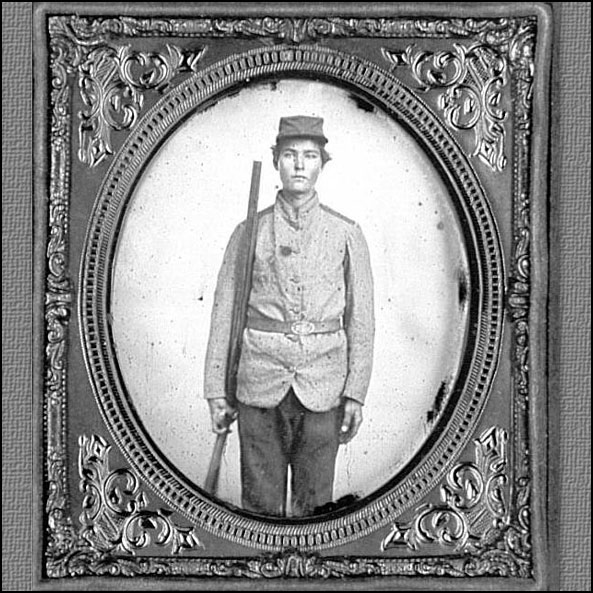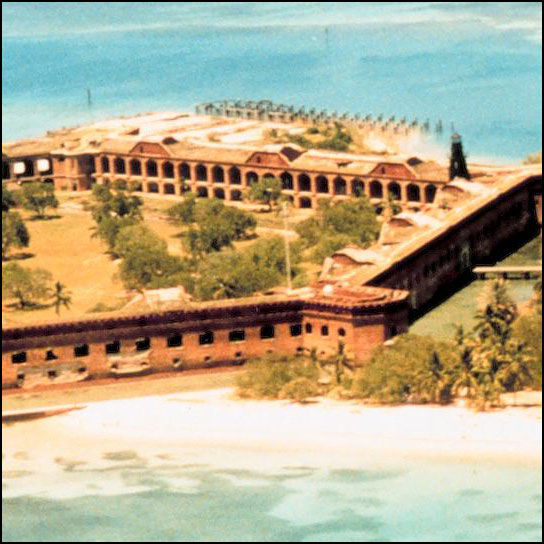 Fort Jefferson, located on the Dry Tortugas, remained in Union hands throughout the Civil War and was used to harbor ships participating in the blockade of the South. Photos from the Exploring Florida website.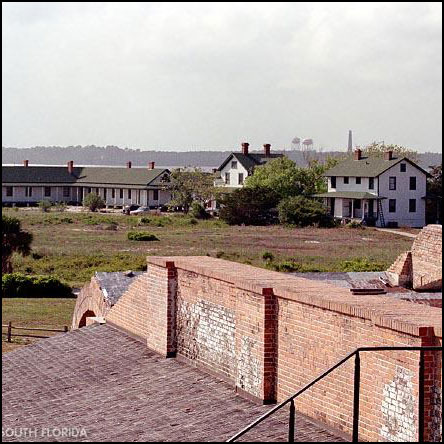 Fort Pickens was one of only three southern forts to remain in Union hands throughout the entire Civil War. Photos from the Exploring Florida website.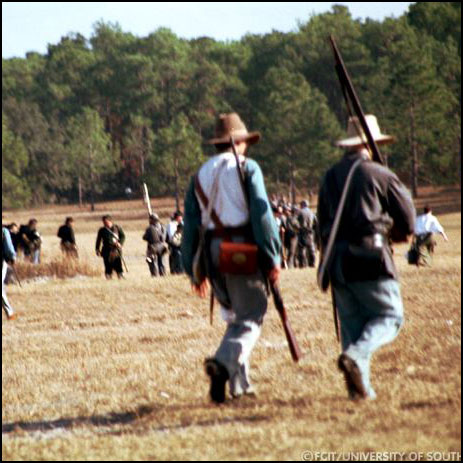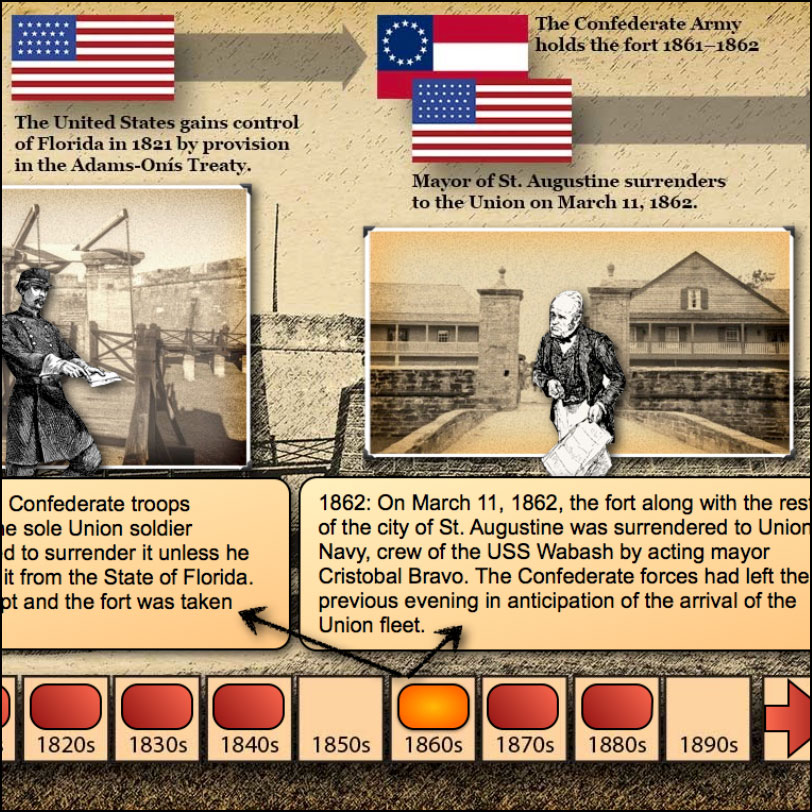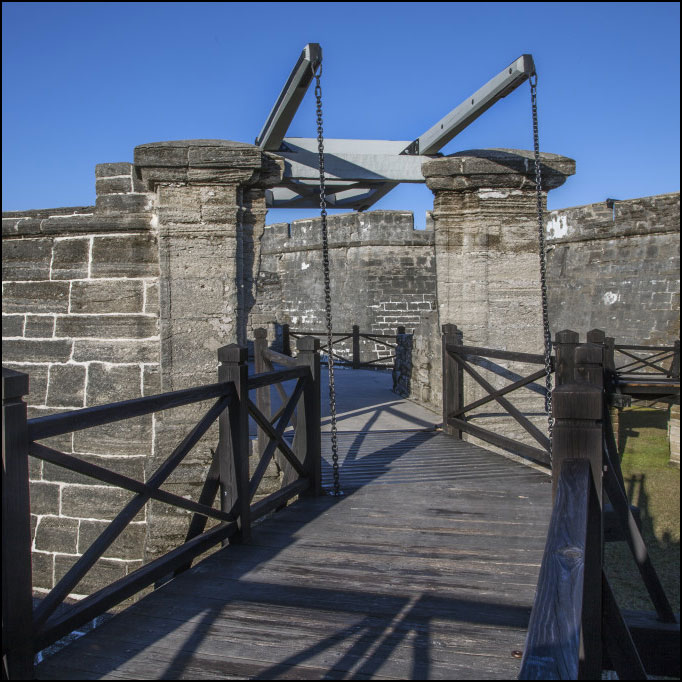 Over 300 photos and drawings of the Castillo de San Marcos from the ClipPix ETC website. The Castillo was held by Confederate troops for just over a year during the Civil War.