March 31: Andrew Lang's Fairy Tales
On this date in 1844, Andrew Lang was born in Scotland. Lang was an historian, but is best known for his collections of folk and fairy tales entitled, Andrew Lang's Fairy Books of Many Colors. We've created audio recordings of over 130 of his best-loved tales and added two galleries of folktale illustrations as well. Each audio book also includes a PDF file to print and read along with the recording. The reading level of the books ranges from grades three to seven.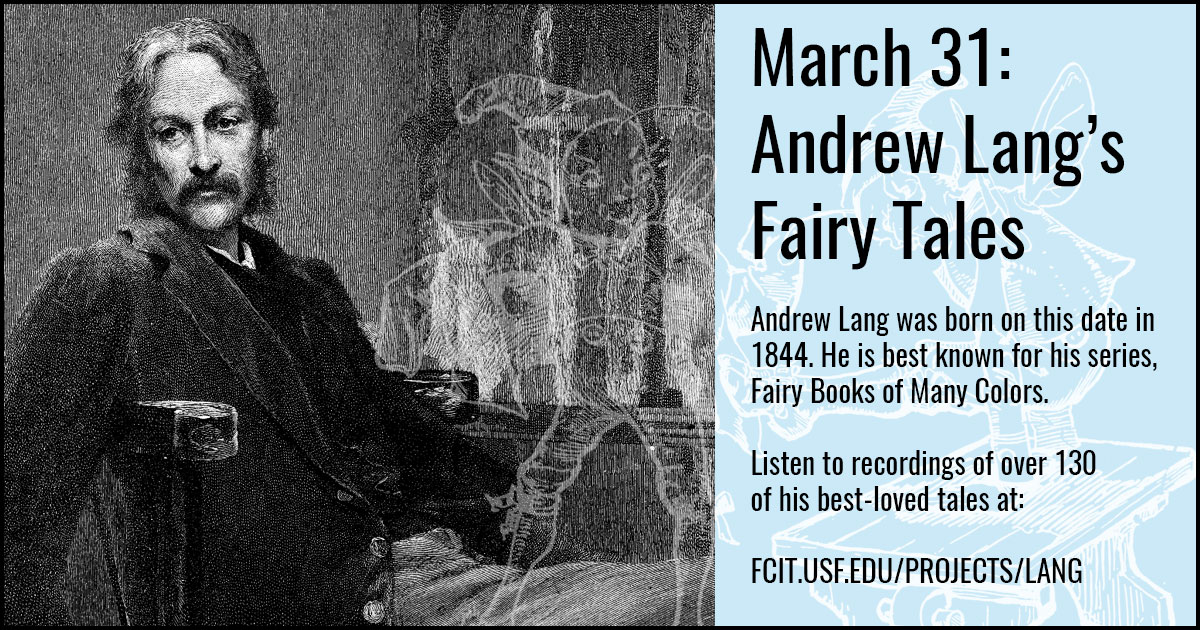 March 31: Andrew Lang Banner
Use this banner on social media to celebrate the birthday of Andrew Lang and his collection of folklore and fairy tales from many cultures.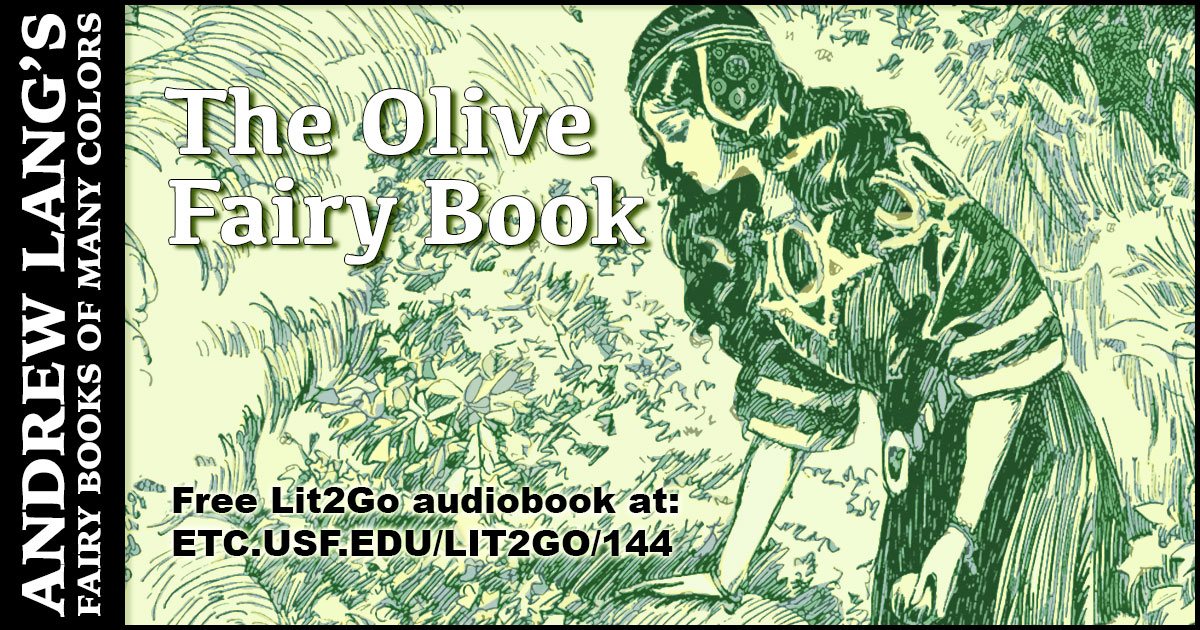 The Olive Fairy Book
The Satin Surgeon, The Silent Princess, and The Story of Zoulvisia are among the six stories in Andrew Lang's Olive Fairy Book. Reading level: 3.4 Total word count: 31,884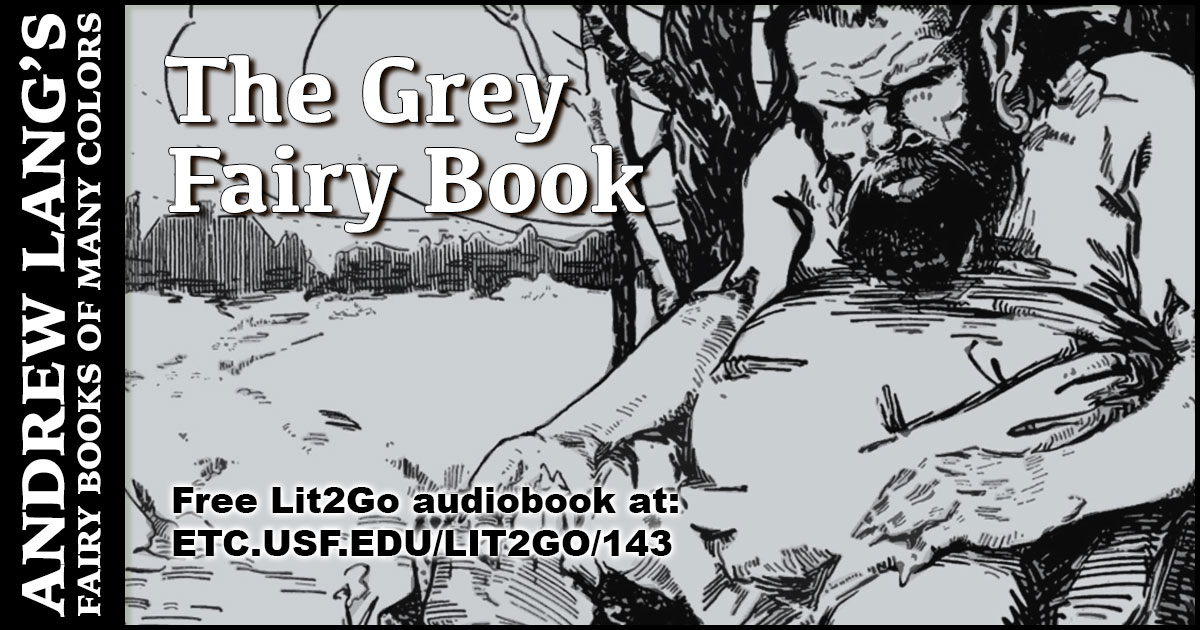 The Grey Fairy Book
Cannetella, A Fairy's Bunder, and The Twin Brothers are among the 7 tales in Andrew Lang's Grey Fairy Book. Reading level: 4.0 Total word count: 22,306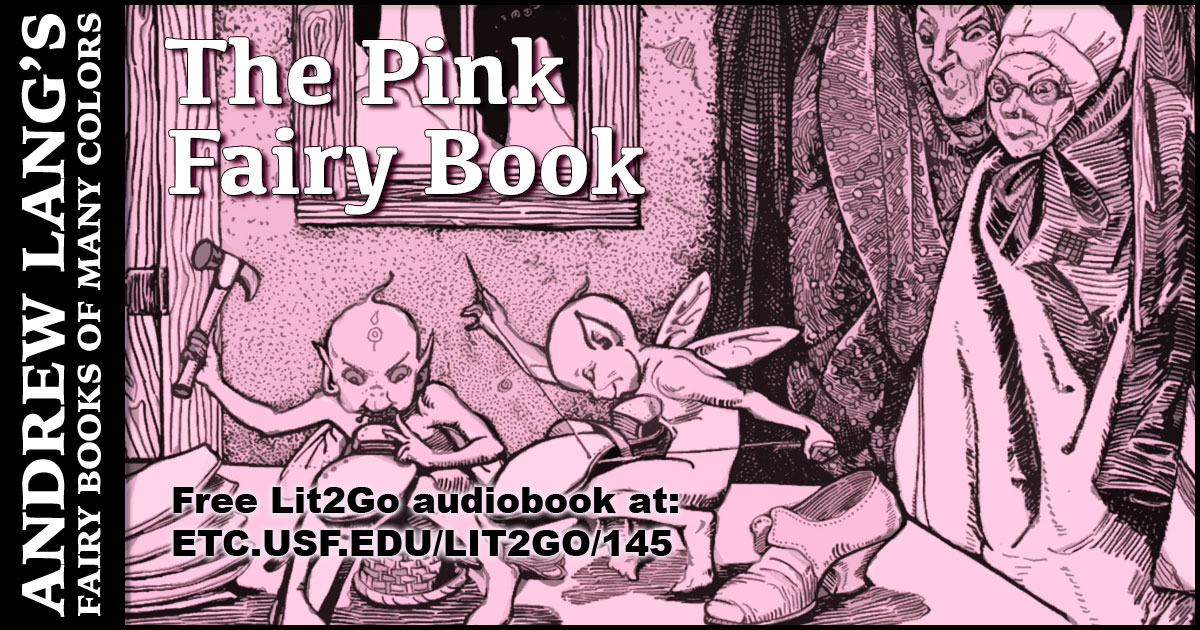 The Pink Fairy Book
The Cunning Shoemaker, The Snow-Man, and The Water of Life are among the 15 tales from Andrew Lang's Pink Fairy Book. Reading level: 4.0 Total word count: 32,382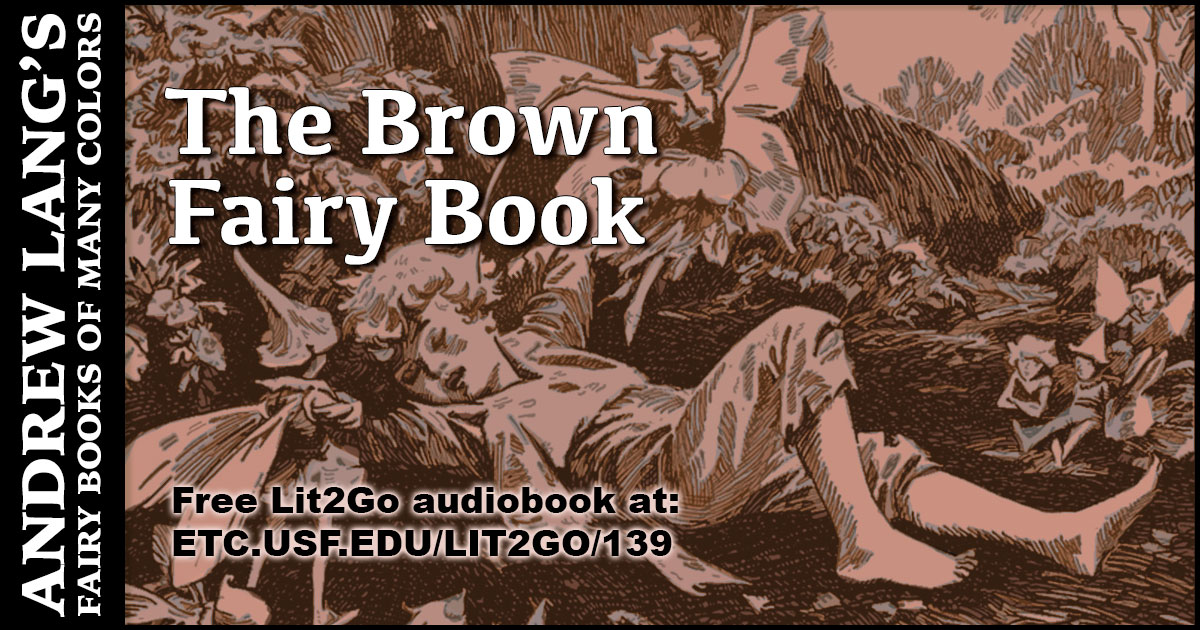 The Brown Fairy Book
The Elf Maiden, Father Grumbler, and Kisa the Cat are among the 26 tales included in Andrew Lang's Brown Fairy Book. Reading level: 6.6 Total word count: 78,259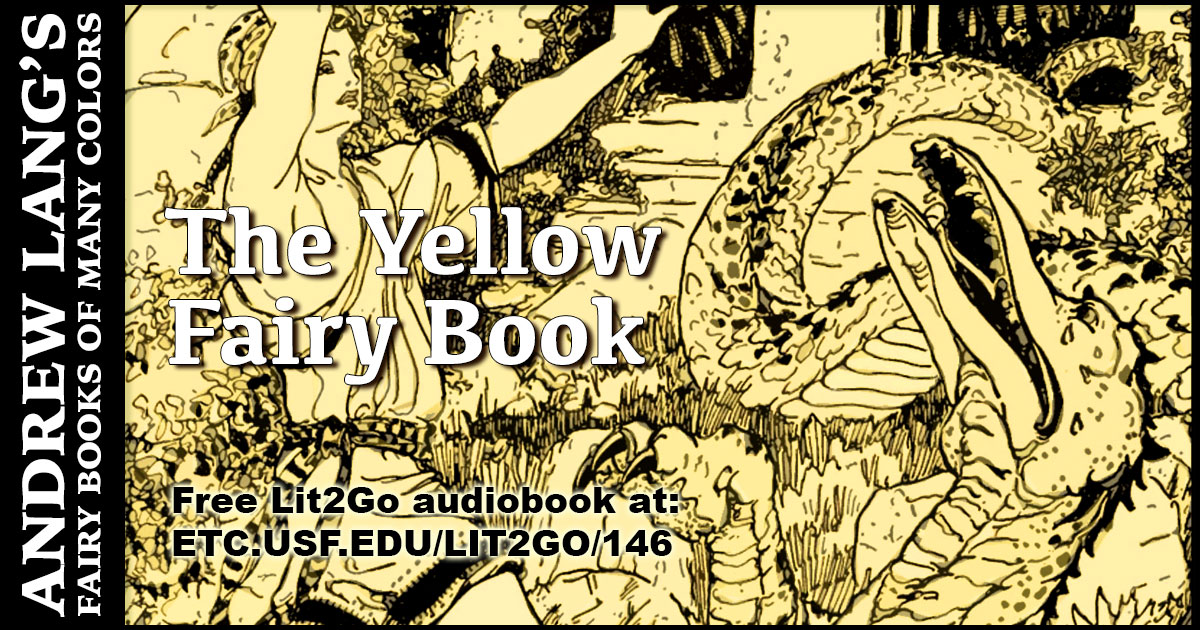 The Yellow Fairy Book
The Nightingale, The Snow-Daughter and the Fire-Son, and The Invisible Prince are among the 41 stories in Andrew Lang's Yellow Fairy Book. Reading level: 6.8 Total word count: 97,676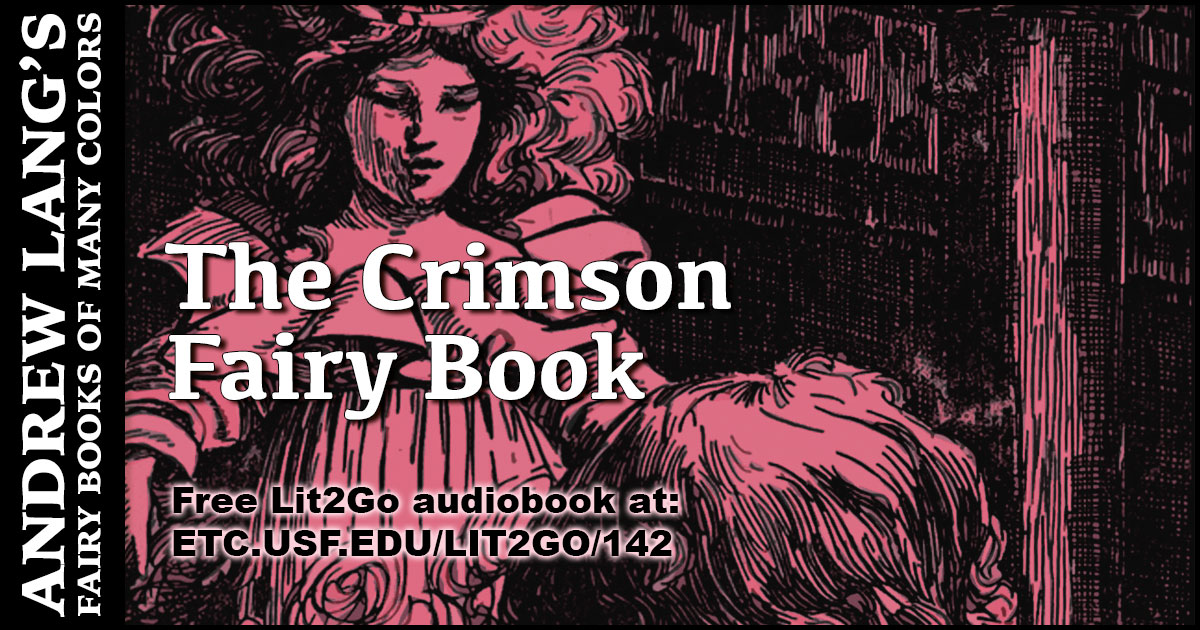 The Crimson Fairy Book
The Boy Who Could Keep a Secret, How to Find Out a True Friend, and Niels and the Giants are among the 26 stories in Andrew Lang's Crimson Fairy Book. Reading level: 6.8 Total word count: 104,593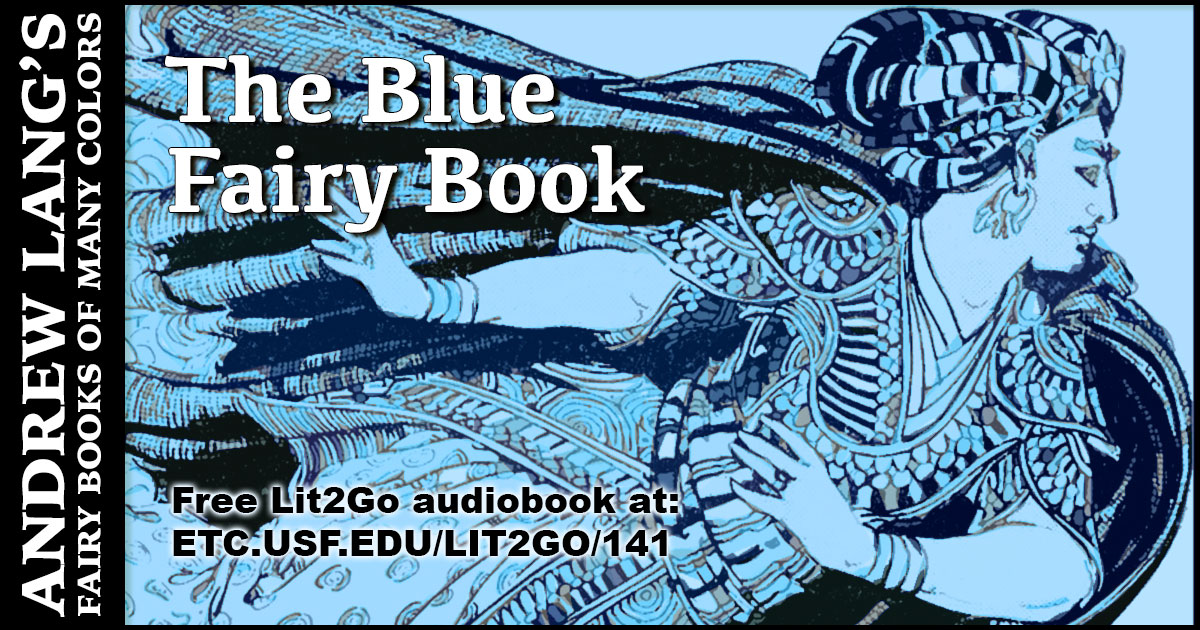 The Blue Fairy Book
Andrew Lang's Blue Fairy Book includes Aladin and the Wonderful Lamp, The Black Bull of Norroway, The History of Jack the Giant-Killer, The Red Etin, and The Story of Prince Ahmed and the Fairy Paribanou. Reading level: 7.6 Total word count: 23,286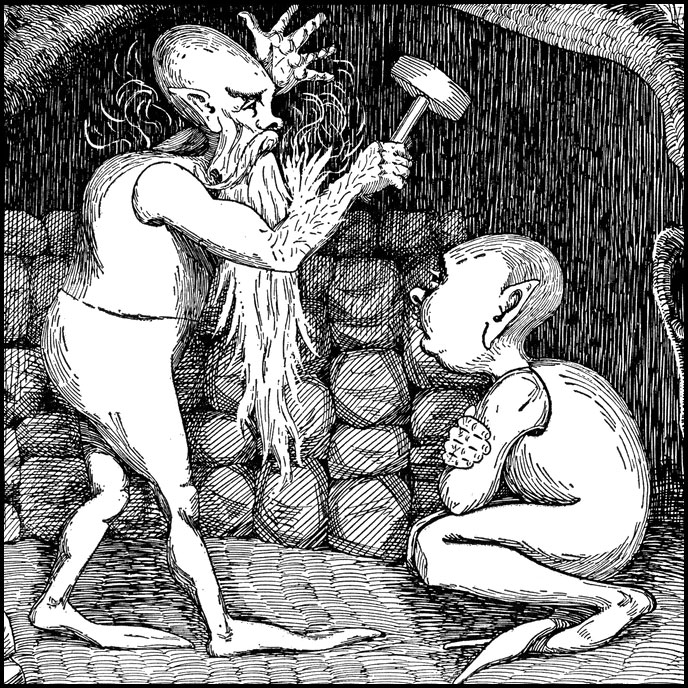 Fairy and Folklore Illustrations