November 20: Nuremberg Trials
On this date in 1945, the International Military Tribunal (IMT) was opened in Nuremberg, Germany. The IMT was the most famous of the series of Nuremberg Trials. Of the 24 prominent Nazis accused, 12 were sentenced to death. The Tribunal is celebrated for establishing that "[c]rimes against international law are committed by men, not by abstract entities, and only by punishing individuals who commit such crimes can the provisions of international law be enforced."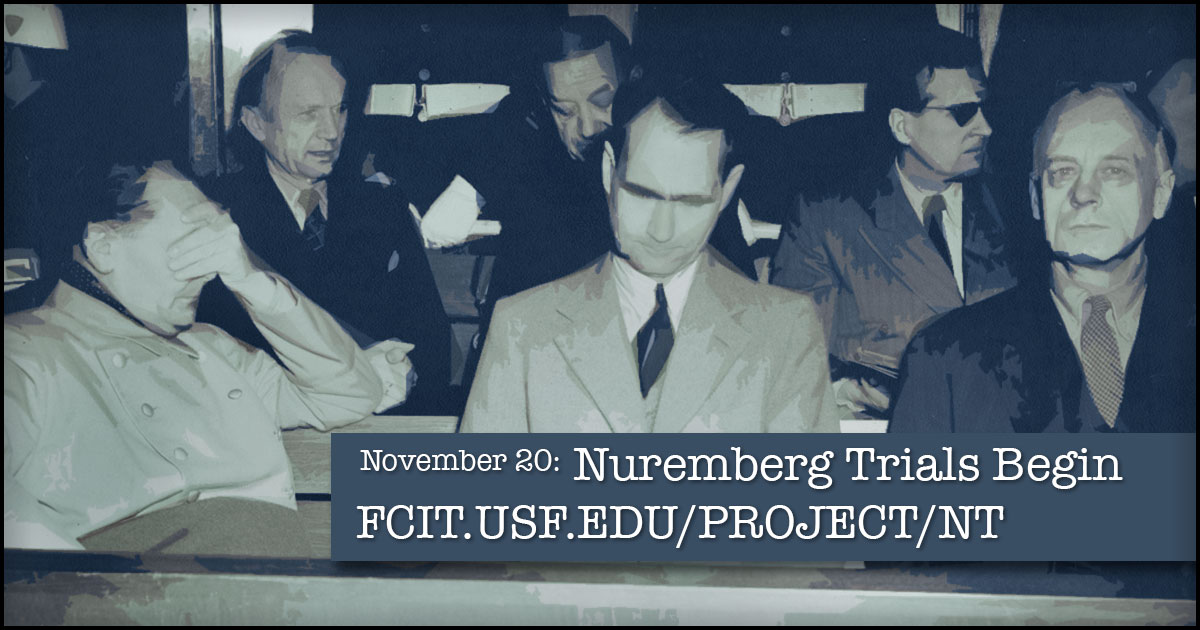 Nuremberg Trials Banner
Use this banner on social media to share the Nuremberg Trials teaching collection.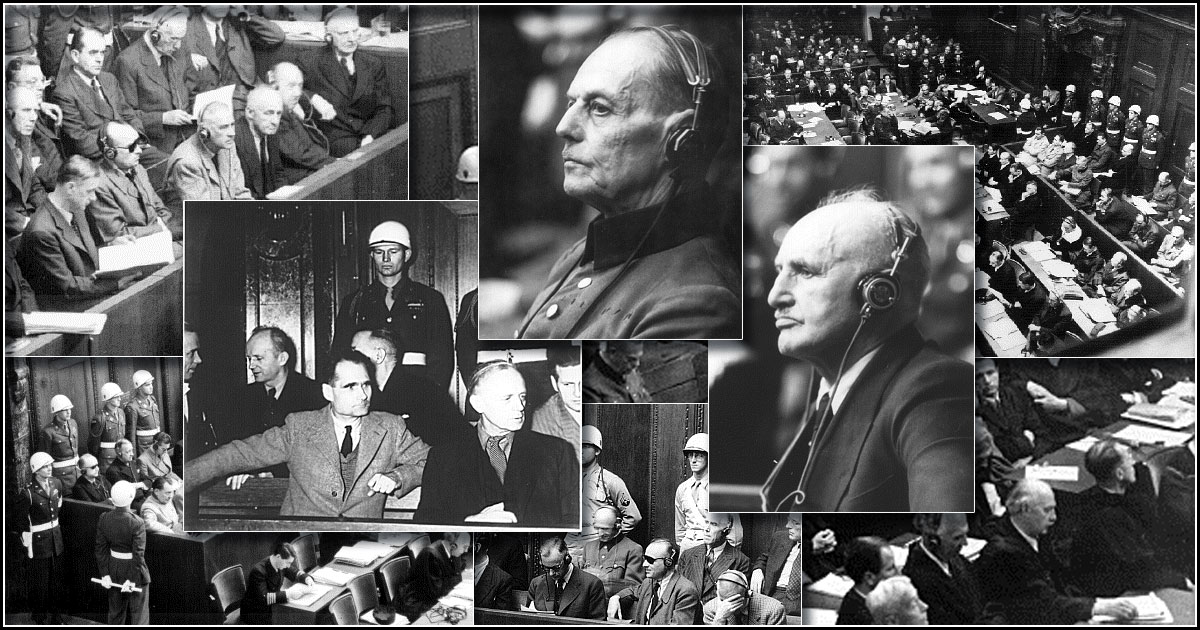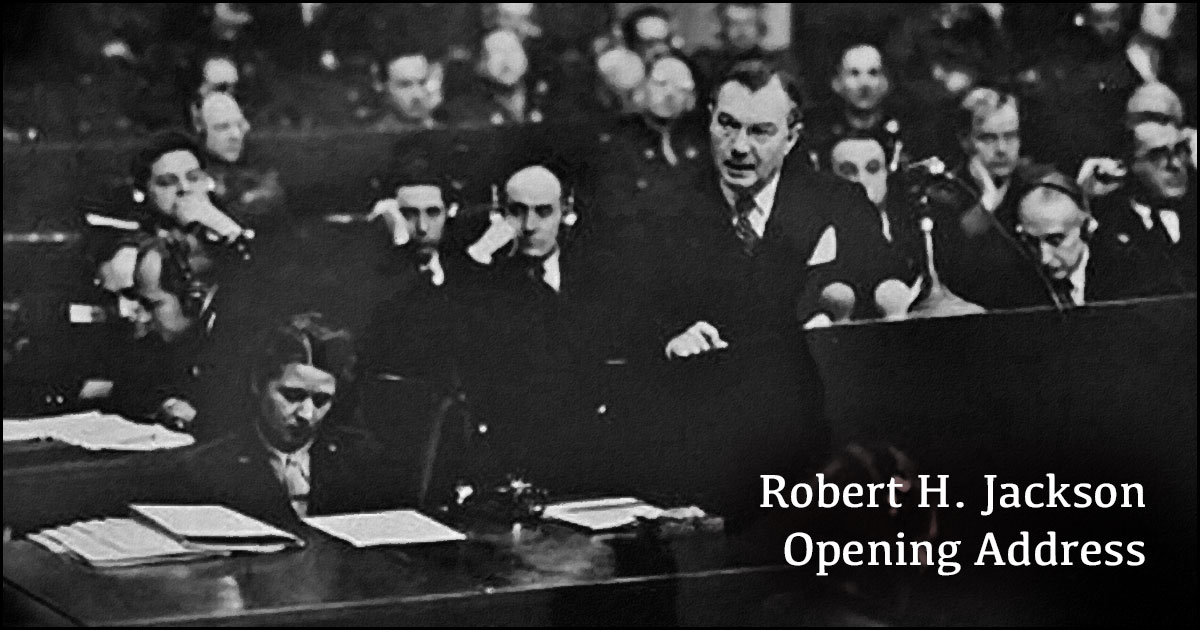 Robert Jackson's Opening Address
Robert H. Jackson served as United States Chief Prosecutor at the International Military Tribunal. His opening address is considered among the best speeches of the 20th century.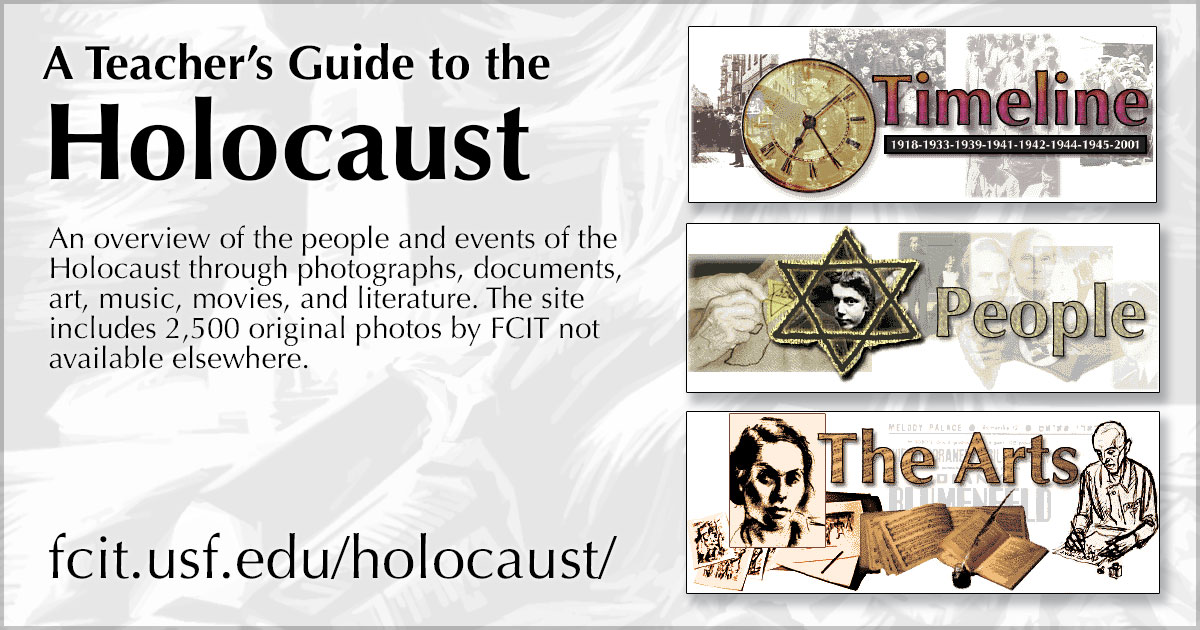 A Teacher's Guide to the Holocaust is an overview of the people and events of the Holocaust through photographs, documents, art, music, movies, and literature. It will provide a good background of what let up to the Nuremberg Trials. The site is over 20 years old and so some media files and outgoing links will no longer function. The collection of original photos by FCIT, historic documents, plays, and maps, however, remain valuable resources for Holocaust education.