June 27: Paul Laurence Dunbar
On this date in 1872, Paul Laurence Dunbar was born. He was one of the first African-American writers to establish an international reputation. Dunbar's more popular work was written in the Negro dialect associated with the antebellum South, but he also wrote in Midwestern regional dialect, as well as conventional English.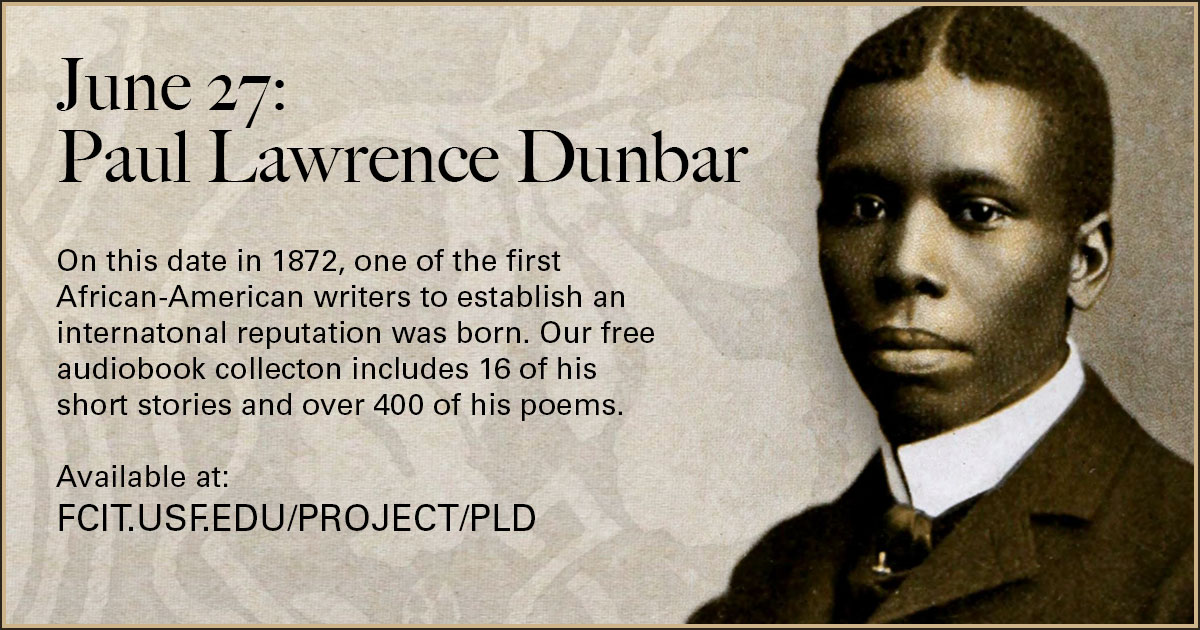 Paul Laurence Dunbar Banner
Use this banner on social media to share our collection of Paul Laurence Dunbar audiobooks.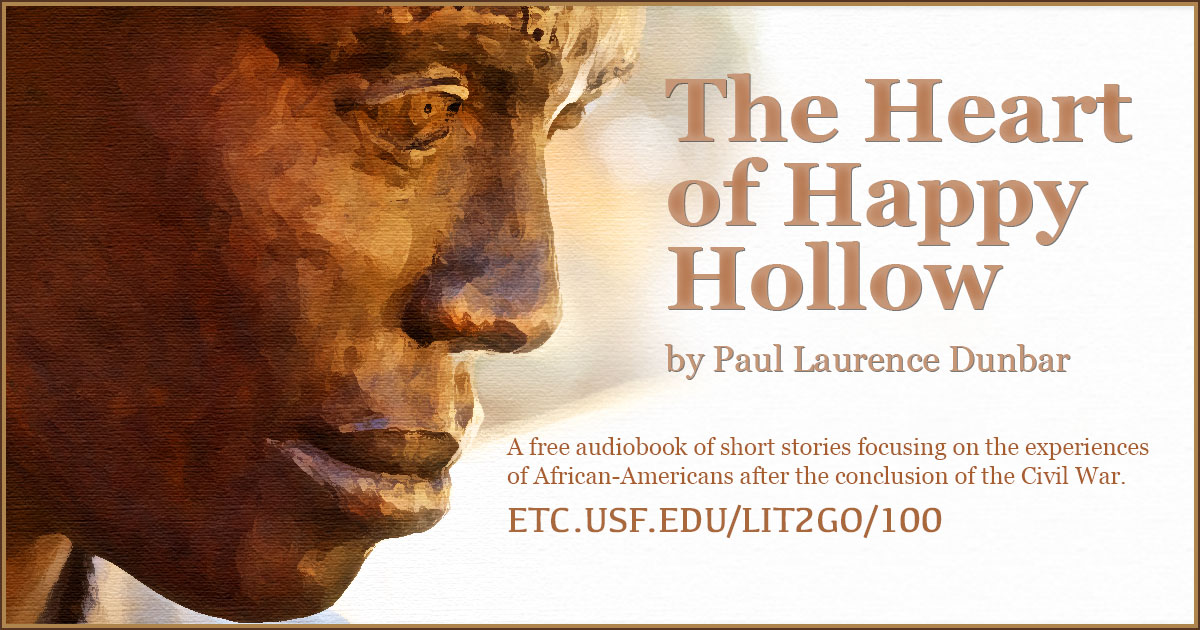 The Heart of Happy Hollow is a collection of sixteen short stories by Paul Laurence Dunbar that focuses on the experiences of African-Americans after the conclusion of the Civil War.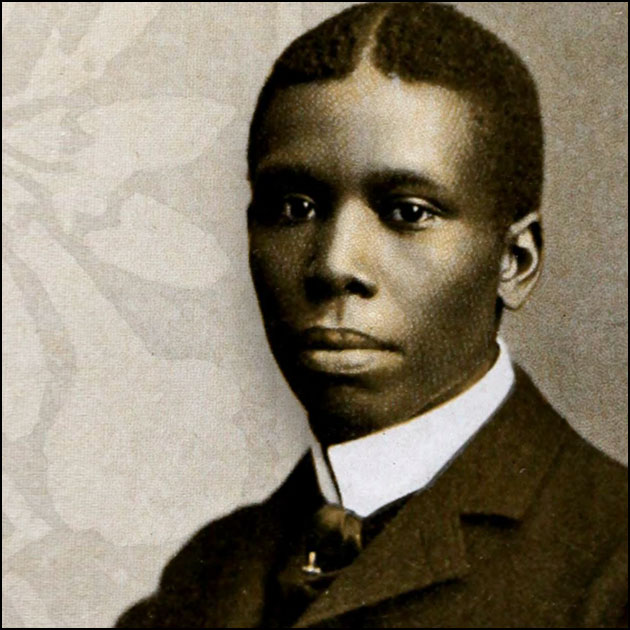 Photomontage by FCIT based on an historic photo of Dunbar and the cover of a book of poems.
Collections of Paul Laurence Dunbar's Poetry
Dunbar's work frequently features a conversational tone, innovative rhetorical structure, and a colorful use of both dialect and mainstream English. Dunbar was among the first nationally successful African-American writers. The following collections contain over 400 of Dunbar's poems.