November 30: Jonathan Swift
On this day in 1667, Jonathan Swift was born. Swift was an Anglo-Irish satirist, essayist, pamphleteer, poet, and cleric. One of his best-known works is Gulliver's Travels.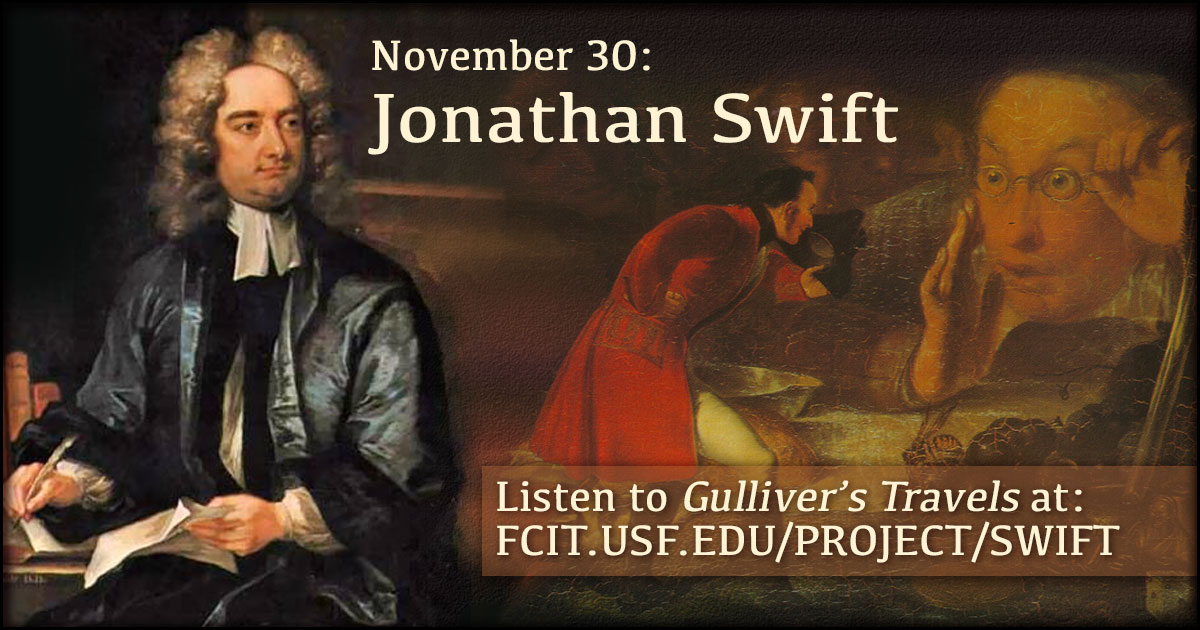 Jonathan Swift Banner
Use this banner on social media to share our Gulliver's Travels audiobook and illustrations.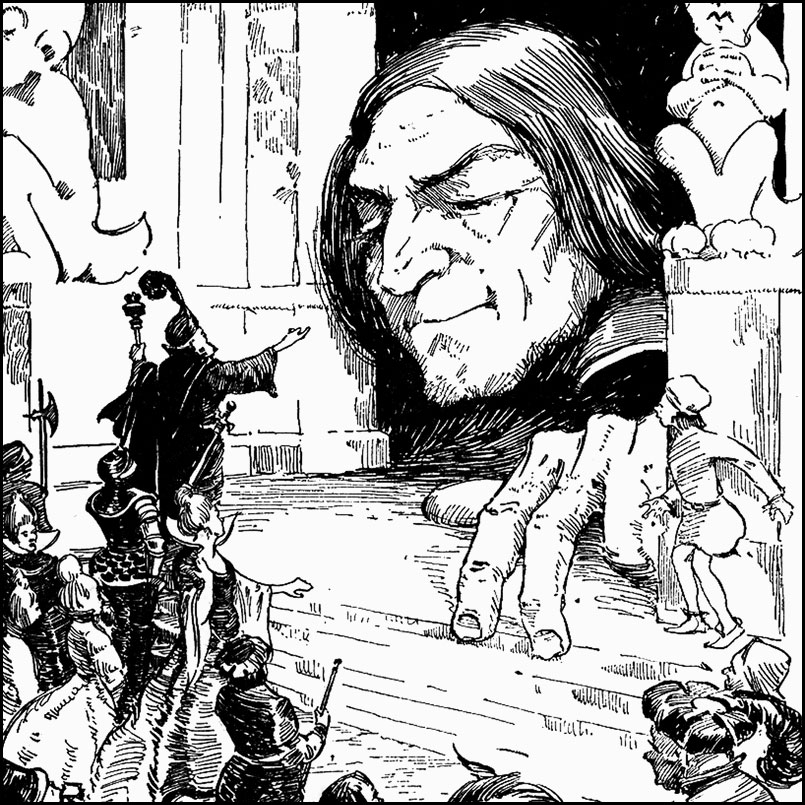 A collection of 57 illustrations of Lemuel Gulliver's adventures in Liliput, Brobdingnag, and other fantastic lands from the ClipArt ETC website.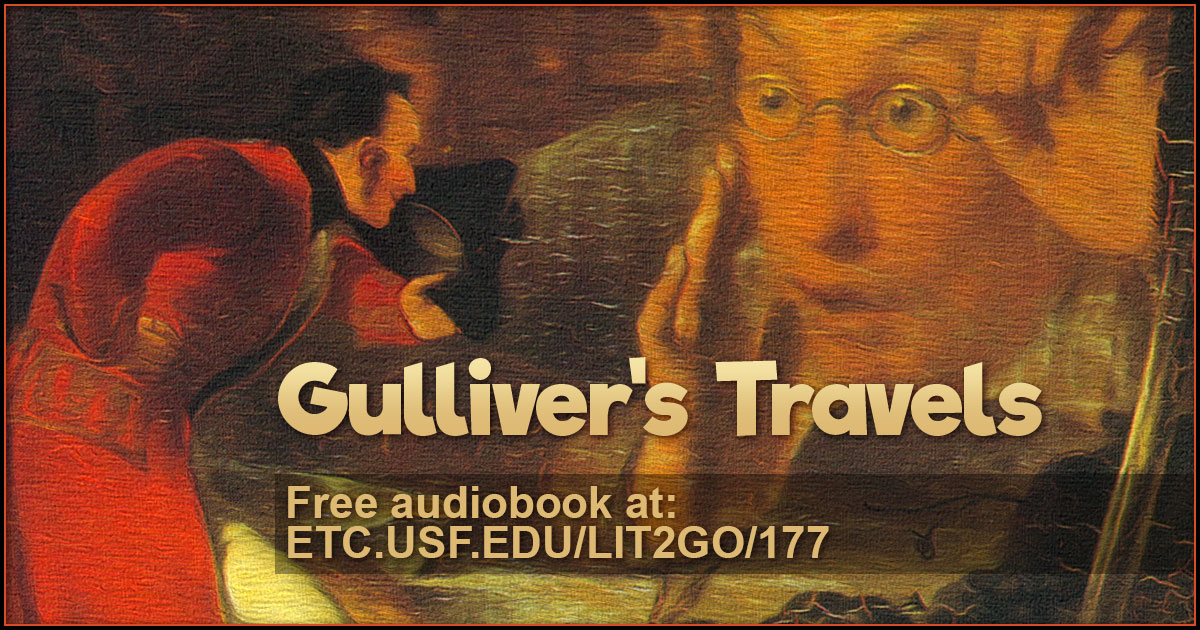 Gulliver's Travels is a novel by Jonathan Swift that is both a satire on human nature and a parody of the "travellers' tales" literary sub-genre. It is widely considered Swift's magnum opus and is his most celebrated work, as well as one of the indisputable classics of English literature. From the free Lit2Go audiobook collection.