July 16: The Residence Act
On this date in 1790, President George Washington signed the Residence Act establishing first a temporary capital for the United States and then a permanent capital. The temporary capital for ten years would be Philadelphia. Beginning in December 1800, the permanent capital would be located on the Potomac River. Our resource collection celebrates the permanent location of the nation's capital in Washington, D.C.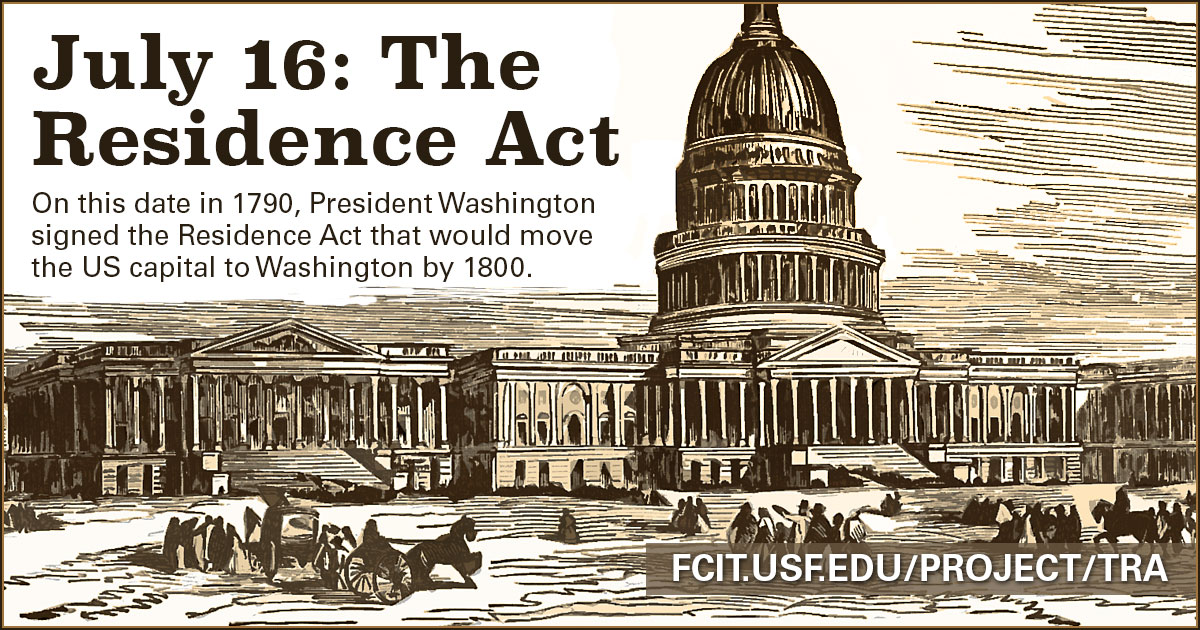 Washington D.C. Banner
Use this banner on social media to share our collection of Washington, D.C. resources.
<!-- AddThis Button BEGIN --><!-- [et_pb_line_break_holder] --><div class="addthis_toolbox addthis_default_style "><!-- [et_pb_line_break_holder] --> <a class="addthis_button_preferred_1"></a><!-- [et_pb_line_break_holder] --> <a class="addthis_button_preferred_2"></a><!-- [et_pb_line_break_holder] --> <a class="addthis_button_preferred_3"></a><!-- [et_pb_line_break_holder] --> <a class="addthis_button_preferred_4"></a><!-- [et_pb_line_break_holder] --> <a class="addthis_button_compact"></a><!-- [et_pb_line_break_holder] --> <a class="addthis_counter addthis_bubble_style"></a><!-- [et_pb_line_break_holder] --></div><!-- [et_pb_line_break_holder] --><script type="text/javascript">var addthis_config = {"data_track_addressbar":false};</script><!-- [et_pb_line_break_holder] --><script type="text/javascript" src="//s7.addthis.com/js/300/addthis_widget.js#pubid=roywinkelman"></script><!-- [et_pb_line_break_holder] --><!-- AddThis Button END -->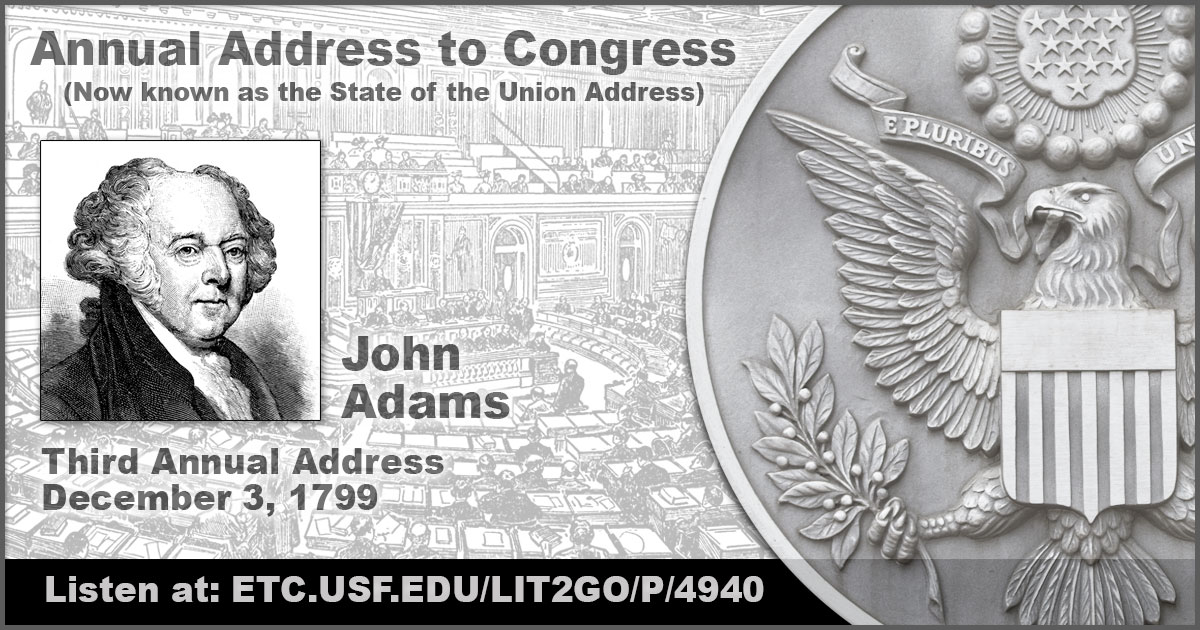 In his annual message to Congress on December 2, 1799, Adams states, "that the commissioners appointed to provide suitable buildings for the accommodation of Congress and of the President and of the public offices of the Government have made a report of the state of the buildings designed for those purposes in the city of Washington, from which they conclude that the removal of the seat of Government to that place at the time required will be practicable and the accommodation satisfactory." Duration 9 minutes.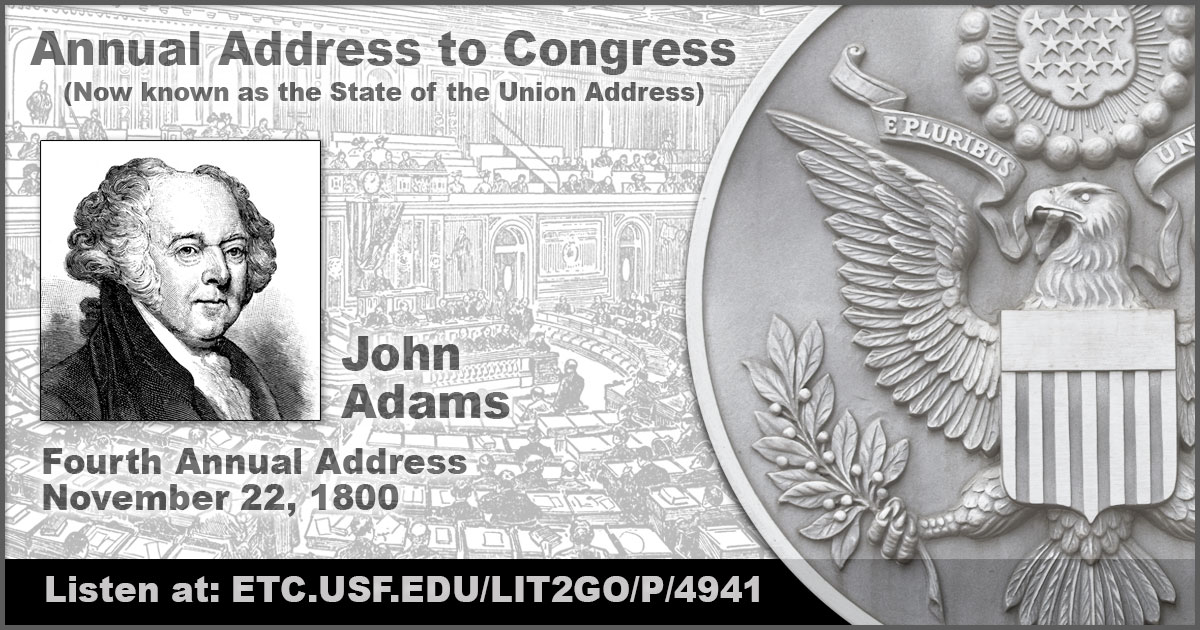 In his annual message to Congress on November 22, 1800, Adams congratulates "the people of the United States on the assembling of Congress at the permanent seat of their Government, and I congratulate you, gentlemen, on the prospect of a residence not to be changed." Duration 8 minutes, 37 seconds.