December 28: Westminster Abbey
On this day in the year 1065, Westminster Abbey was dedicated. It had been built by King Edward the Confessor to provide himself with a royal burial church. It has been expanded over the centuries and has been the site of all coronations of English and British monarchs since the coronation of William the Conqueror in 1066.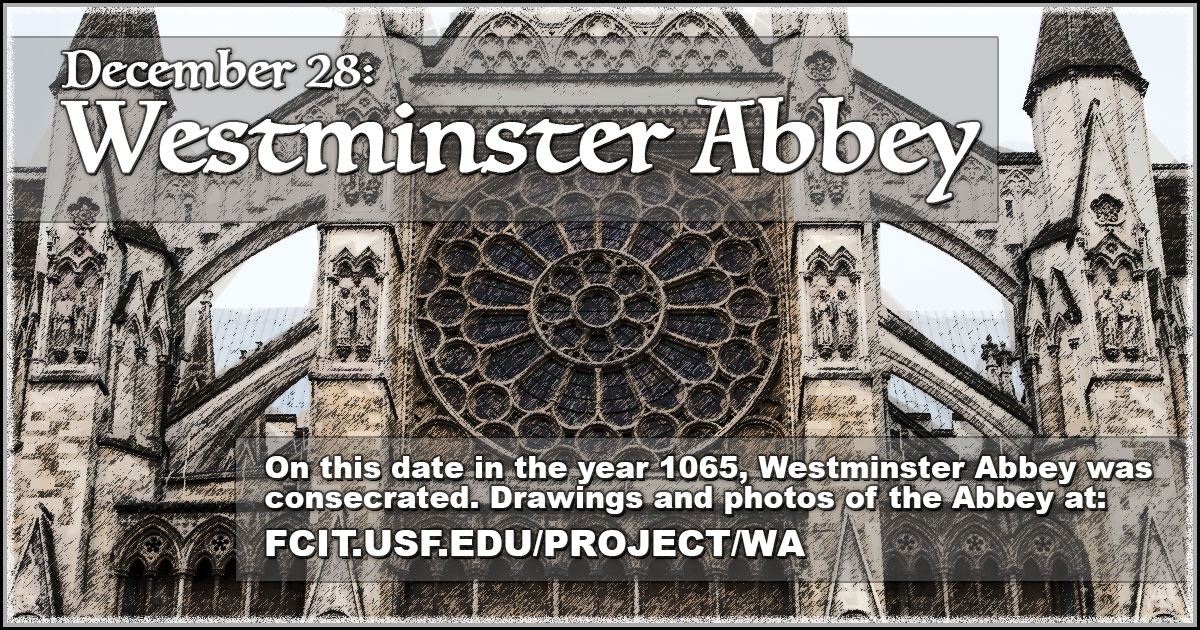 Westminster Abbey Banner
Use this banner on social media to share our collection of teaching resources related to Westminster Abbey.
<!-- AddThis Button BEGIN --><!-- [et_pb_line_break_holder] --><div class="addthis_toolbox addthis_default_style "><!-- [et_pb_line_break_holder] --> <a class="addthis_button_preferred_1"></a><!-- [et_pb_line_break_holder] --> <a class="addthis_button_preferred_2"></a><!-- [et_pb_line_break_holder] --> <a class="addthis_button_preferred_3"></a><!-- [et_pb_line_break_holder] --> <a class="addthis_button_preferred_4"></a><!-- [et_pb_line_break_holder] --> <a class="addthis_button_compact"></a><!-- [et_pb_line_break_holder] --> <a class="addthis_counter addthis_bubble_style"></a><!-- [et_pb_line_break_holder] --></div><!-- [et_pb_line_break_holder] --><script type="text/javascript">var addthis_config = {"data_track_addressbar":false};</script><!-- [et_pb_line_break_holder] --><script type="text/javascript" src="//s7.addthis.com/js/300/addthis_widget.js#pubid=roywinkelman"></script><!-- [et_pb_line_break_holder] --><!-- AddThis Button END -->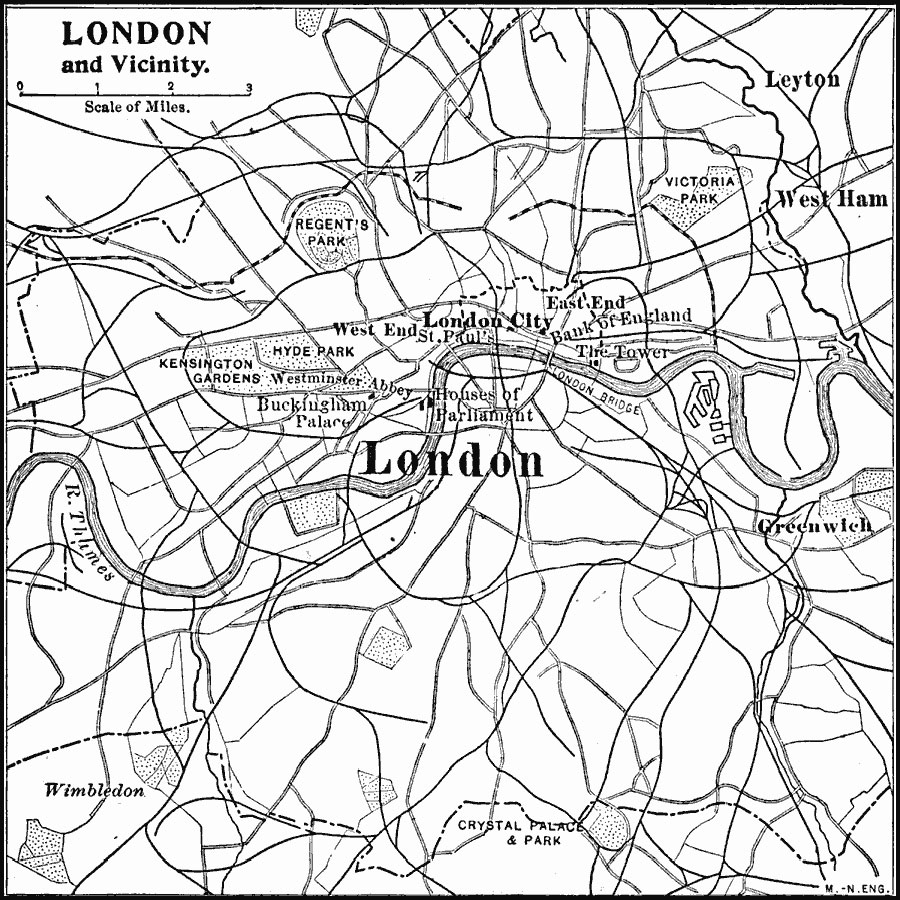 Map of London shows the location of Westminster Abbey just west of the Houses of Parliament. Map from the Maps ETC website.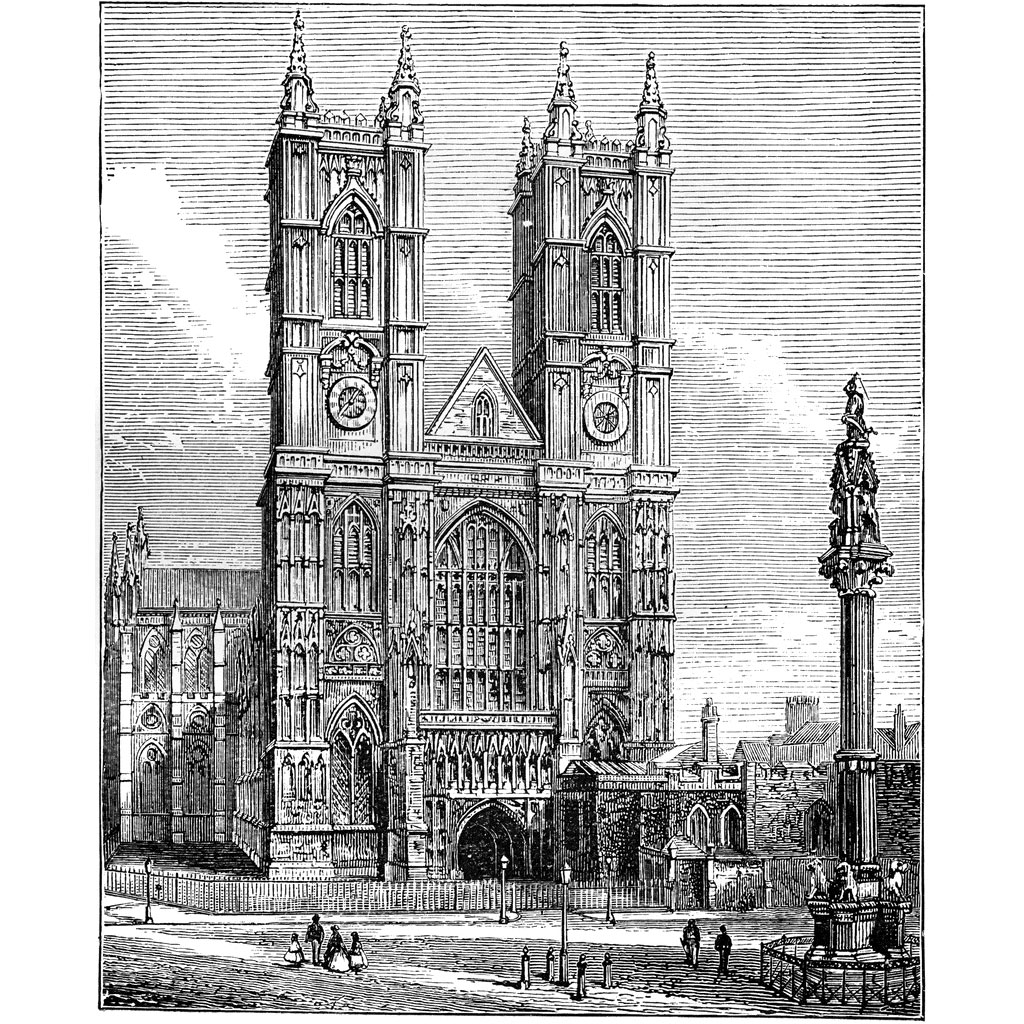 Monarchs and other Notables Buried within Westminster Abbey
From the time of Edward the Confessor until the death of George II in 1760, most Kings and Queens of England were buried in Westminster Abbey. Poets, national figures, and other national figures have also been honored with burial here. In all, approximately 3,300 people have been buried in the Abbey. The following are a few of the notable burials.