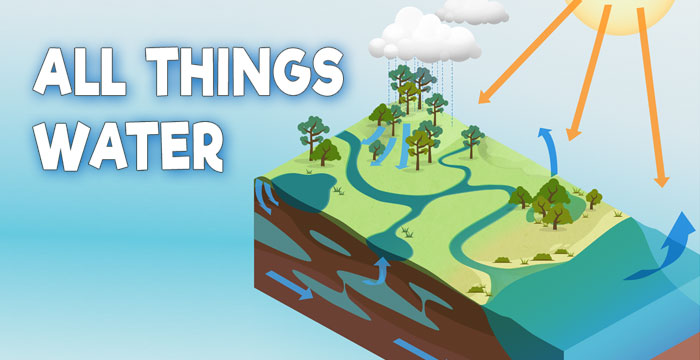 All Things Water is a free video series and photo collection about wetlands, watersheds, groundwater, the water cycle, water quality, and alternative water supply. Each video is accompanied by a PDF with coordinating activities for students. The videos and photographs were created by FCIT for the Southwest Florida Water Management District. While the locations and examples are all from Florida, the hydrologic principles illustrated are applicable to other areas as well.
The Video Series
Created for grades four through eight, each 3-4 minute video introduces one of the following topics:
Alternative Water
Groundwater Model
Restoring a Wetland Ecosystem
The Water Cycle
Water Quality Testing
Watershed Model
Wetland Habitats
The fast-paced videos are hosted both on the SWFWMD website and in iTunes. Each video is accompanied by a PDF teacher's guide with a lesson plan, vocabulary list, links to additional resources, standards, and student worksheets. Use these videos to transport you class to dozens of sites representing many important aspects of water in our environment.

But Wait, There's More!
The Photograph Collection
We've also created galleries of still photos on our ClipPix ETC website to supplement each of the videos. Teachers can use these photos to review concepts in the videos and extend class discussion. Students can use the photos in reports, presentations, or websites.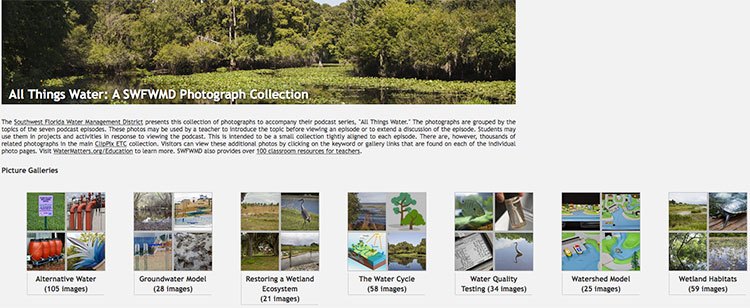 Alternative Water. This collection includes images of a water reclamation facility, the distribution and use of reclaimed water, and rainwater collection.
Groundwater Model. The groundwater model is a clear acrylic model that shows a cut-away view of how water moves underground in Florida. The photographs of the model can be used by a teacher to orient students before the model is used in the classroom. After the model is used to demonstrate groundwater principles, students can use the photos in their reports, projects, and other activities. Related real-world photos are also included.
Restoring a Wetland Ecosystem. The gallery includes pictures of the plants and animals that have returned to restored wetlands. Many of these plants and animals could not survive in the area when available water was limited due to the drainage practices needed for cattle ranching.
The Water Cycle. The Water Cycle collection includes two galleries of photos related to "The Water Cycle" podcast. Photos in the first gallery illustrate the bodies of water, types of precipitation, and natural processes that occur during the water cycle. The Water Cycle Animation Graphics gallery offers individual graphic elements that can be used by students to create their own animations demonstrating their understanding of the water cycle.
Each of the images in the Water Cycle Animation Graphics gallery has a transparent background making it easy to create animations using a presentation tool like Keynote or PowerPoint or a graphics program like Photoshop.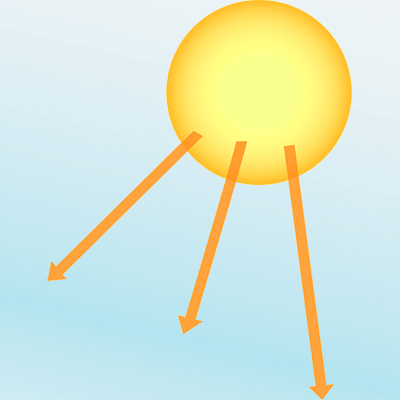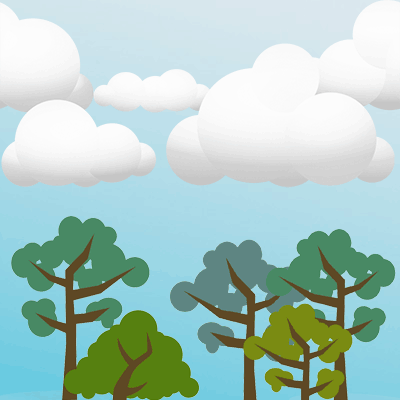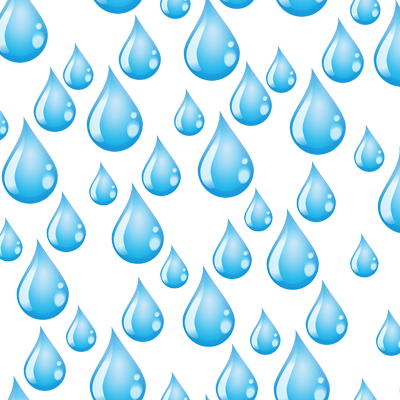 The simple animations above were made with images from the Water Cycle Animation Graphics gallery.
Water Quality Testing. This photo collection supports classroom activities related to the SWFWMD podcast, "Measuring Water Quality." Topics of the podcast include the measurement of turbidity, pH, temperature, and dissolved oxygen, as well as the effect of pollutants on plants and animals.
Watershed Model. This photo gallery supports classroom activities related to the SWFWMD podcast, "Using a Model to Learn about Watersheds." The watershed model is a plastic replica of a small coastal community. Several dozen activities can be done with the model to demonstrate how contaminates can get into surface or groundwater. The photos in this gallery can be used by a teacher to prepare a class for activities using the watershed model or they can be used by students for an activity in response to a demonstration of the model. This is one of several models used by the Southwest Florida Water Management District to teach important water resource concepts.
Wetland Habitats. The photographs in this gallery support classroom activities related to the SWFWMD podcast, "Wetland Habitats." Here you will find pictures of many areas of Florida that are wet all or part of the year. Many types of plants and animals that make wetlands their home may be seen in these photos.
We think you and your class will find this collection of videos and photographs to be a valuable and engaging enhancement to a textbook study of water and the environment.
Roy Winkelman is a 40+ year veteran teacher of students from every level kindergarten through graduate school. As the former Director of FCIT, he began the Center's focus on providing students with rich content collections from which to build their understanding. When not glued to his keyboard, Dr. Winkelman can usually be found puttering around his tomato garden in Pittsburgh. Questions about this post or suggestions for a future topic? Email me at winkelma@usf.edu. To ensure that your email is not blocked, please do not change the subject line. Thank you!
FCIT Newsletter
Each month FCIT publishes a newsletter with short articles on teaching and learning with technology, using digital content in the classroom, and technology integration. Subscribe today! The subscription form will open in a new window. When you have subscribed, you can close the new window to return to this page.