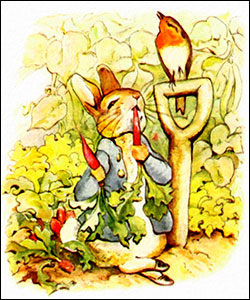 In this new series, we will use classic children's tales to introduce problems and have students come up with solutions. For example, in this activity, we will discuss Peter Rabbit's decisions and help him decide which vegetables to grow in his new garden.
This lesson is based on Beatrix Potter's The Tale of Peter Rabbit. First read (or listen to) the story on the Lit2Go website.
Activity 1:
Read the email message from Peter Rabbit.
Dear Humans,
My name is Peter Rabbit. My sisters and I are planning a surprise for our mother. We want to start a vegetable garden of our own. Using the information we provided in the table, help us choose three different vegetables to grow.
When you make your decision, please send me an email that describes why you made your choices.
Sincerely,
Peter Rabbit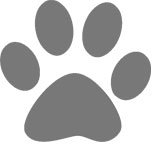 Vegetable Decision Making Table
You can download a PDF of the vegetable decision making table so students can help Peter choose vegetables to grow in his garden. We have provided images and colors. Other criteria include sunlight requirements, watering requirements. Encourage students to think of more criteria they would use to make a decision for Peter. Is cost important? What about usefulness of the vegetable? Students can create surveys to discover the most popular vegetable. They can also participate in taste tests or conduct online research about the vegetables.
Now you can use these cut-out vegetables to organize the vegetables into a garden. Students can use an application like PowerPoint to design their garden with different vegetables. How many of each vegetable would you like to plant? As a mathematics activity, have students place the vegetables on a grid. Tell them that tomatoes, eggplant, and peppers require two feet between plants. Carrots, celery, and lettuce only require one foot between plants.
Activity 2
Use the cut-out vegetables and these cut-out figures of characters to create stories in applications like Puppet Pals or other digital storytelling apps.
We hope you live happily ever until next time we post . . . .
Dr. Deborah Kozdras has worked with students from K-20 and now provides professional development and creates curriculum for K-12 educators at the University of South Florida Stavros Center.
FCIT Newsletter
Each month FCIT publishes a newsletter with short articles on teaching and learning with technology, using digital content in the classroom, and technology integration. Subscribe today! The subscription form will open in a new window. When you have subscribed, you can close the new window to return to this page.