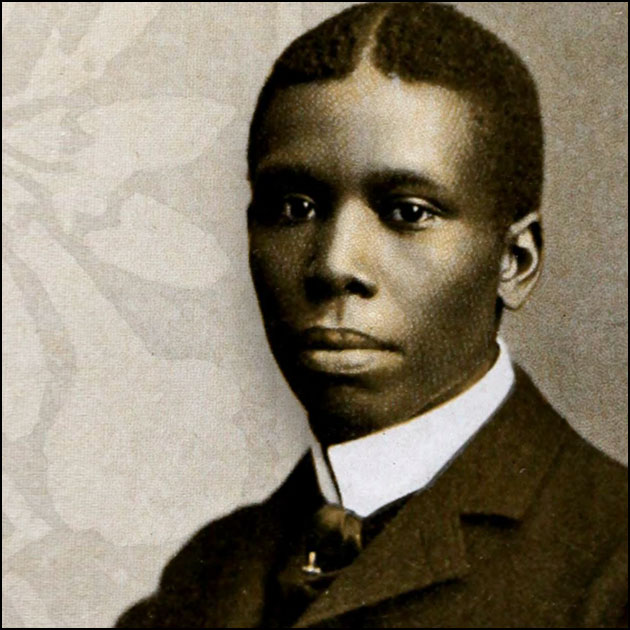 Paul Laurence Dunbar was born June 27, 1872. He was one of the first African-American writers to establish an international reputation. His work frequently features a conversational tone, innovative rhetorical structure, and a colorful use of both dialect and mainstream English. Our Lit2Go collections include over 400 of Dunbar's poems as well as the sixteen short stories in "The Heart of Happy Hollow."
In addition to the audio recordings of each poem, it's important to note that each poem is also downloadable as a PDF such as the example below.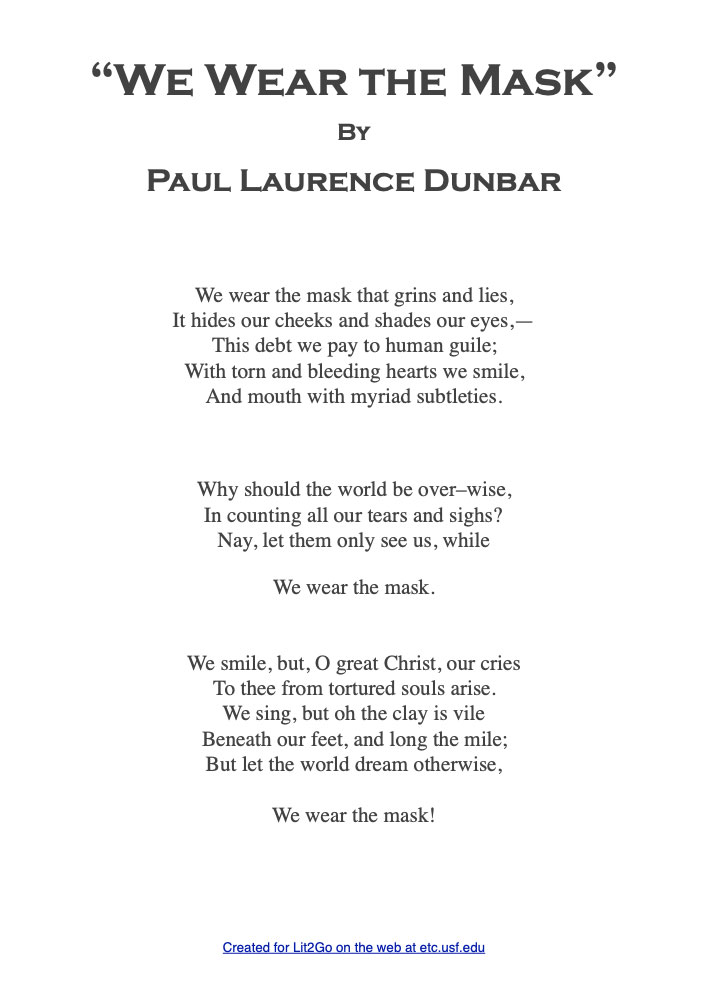 The PDFs can be annotated in the traditional way using pens, pencils, and highlighters, but better yet, have students open them in their favorite annotation/notetaking program to add their annotations digitally.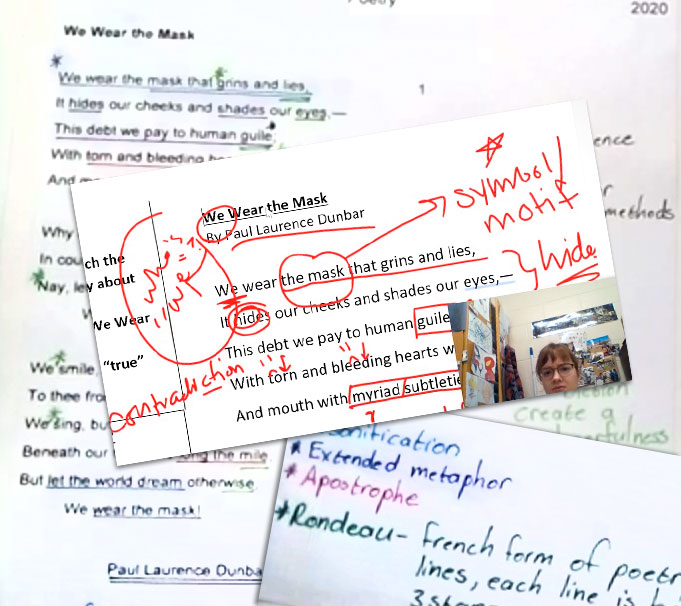 A quick Internet search for "annotating poetry" will yield many excellent instructional videos for your students. Since there's no single way to annotate poetry, allow your students to find the method that works best for them from the many different approaches a search will yield. Let YouTube provide the methods and Lit2Go the PDFs!
Annotation montage image sources:
Mrs. McGee. (2020, August 28). We Wear the Mask Reading – Surface vs. True Topic [Video]. YouTube. https://www.youtube.com/watch?v=1mZCfB-KCm8
Miss Bekker's English Lessons. (2020, September 9). We Wear the Mask, Paul Laurence Dunbar [Video]. YouTube. https://www.youtube.com/watch?v=RVyiut2UtLw
Roy Winkelman is a 40+ year veteran teacher of students from every level kindergarten through graduate school. As the former Director of FCIT, he began the Center's focus on providing students with rich content collections from which to build their understanding. When not glued to his keyboard, Dr. Winkelman can usually be found puttering around his tomato garden in Pittsburgh. Questions about this post or suggestions for a future topic? Email me at winkelma@usf.edu. To ensure that your email is not blocked, please do not change the subject line. Thank you!
FCIT Newsletter
Each month FCIT publishes a newsletter with short articles on teaching and learning with technology, using digital content in the classroom, and technology integration. Subscribe today! The subscription form will open in a new window. When you have subscribed, you can close the new window to return to this page.