Why a bridge for water?
One good guess is that boats could cross this bridge. "Water bridges" are a real thing. I've driven under one in The Netherlands, but this bridge is far too small for boats.
HINT: This structure was built in a dry part of Texas as part of a large system of Spanish missions.
By now, your students have probably guessed that the bridge was built to transfer water for irrigation and other purposes. Use this photo as a springboard for a discussion of irrigation and water use issues. Although the Espada Aqueduct was constructed about 275 years ago, the need for water is unchanging. Here are additional resources: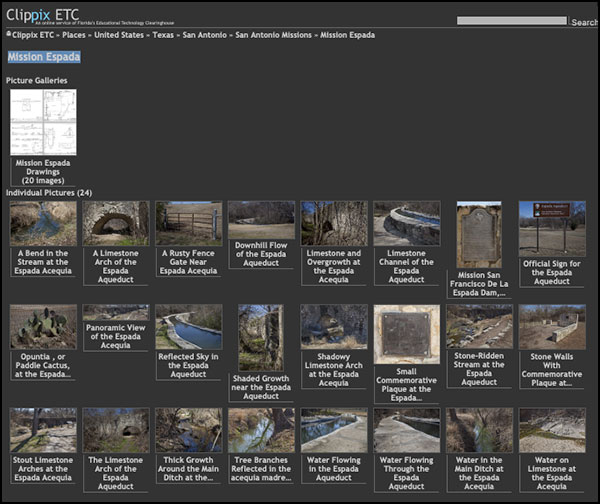 FCIT's ClipPix ETC website offers 24 photos and 20 drawings of Mission Espada for classroom use.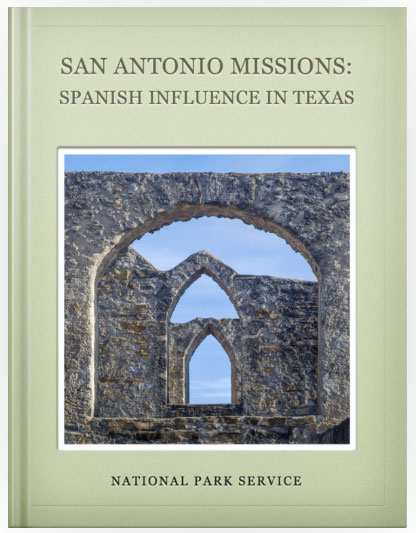 This volume explores the Spanish attempt to protect their Texas claim by bringing the Christian faith and Hispanic culture to the American Indians there. Primary sources include historic photos and architectural drawings of each mission, document collections about the missions and their decline, and a section about the iconography of the stone carvings at Mission San José. 126 pages + 98 glossary terms [97 MB]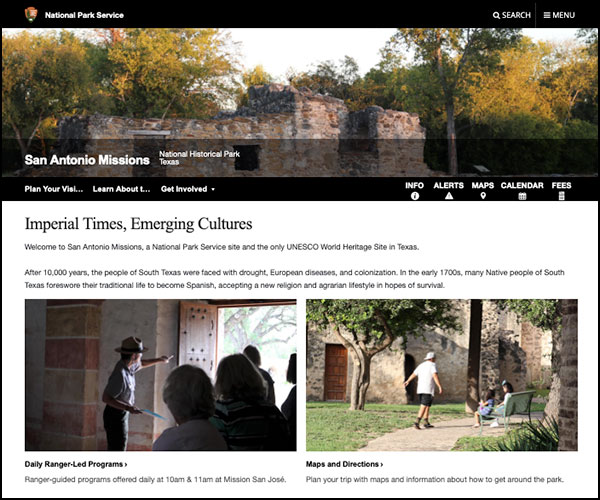 The official National Park Service website for the San Antonio Missions. The park consists of four separate mission sites, including the Espada Aqueduct.