Stratford on Avon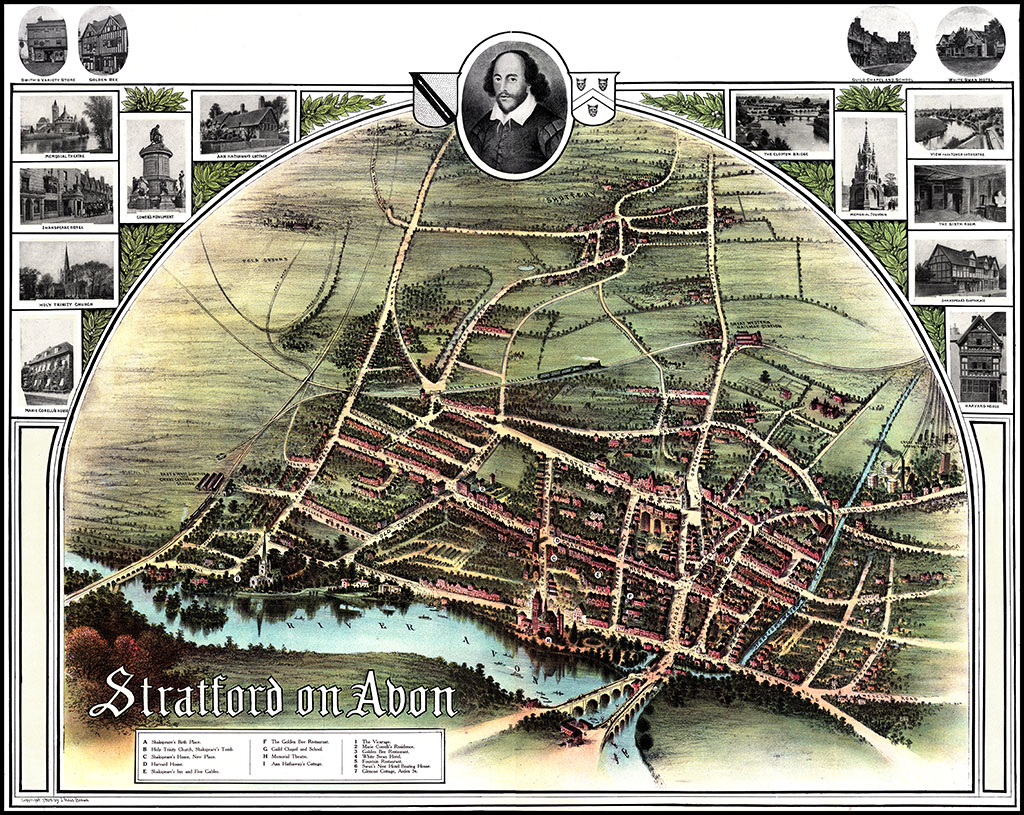 Bird's-eye view showing Shakespearean landmarks and other points of interest. Library of Congress map altered by FCIT. Brown, J. Ross. Stratford on Avon. [England?: J. Ross Brown, 1908] Map. Retrieved from the Library of Congress, https://www.loc.gov/item/93686544/. (Accessed July 04, 2017.) For more information, please see "William Shakespeare" teaching collection.
Map is also available in an extra large version. (8758 x6968 pixels, 25.1MB)
Illustration ©Florida Center for Instructional Technology, 2017. Permission granted for non-commercial, classroom use only.