2004 is reasonably ancient in Internet Time. That's when I started creating Presentations ETC, a website of resources that students and teachers could freely use to individualize their Powerpoint or Keynote presentations. At that time, I was visiting many classrooms around Florida and had far too often been treated to a dreary series of cookie-cutter student presentations all using the same Powerpoint template. Sure, businesses could buy packages of additional templates and backgrounds, but those weren't generally available to students in classrooms. That realization led to the creation of the Presentations ETC website.
Looking back nearly two decades later, I'll admit that the collection of 20,000 backgrounds isn't great art by any means, but at least it offers images that haven't been used to death, and it's completely free and safe for students and teachers to use. It's certainly worth a quick look.
As you browse through the background collection, you'll find both solid backgrounds and those with cut-out shapes. The solid backgrounds, of course, are to be used as the back layer on a slide. The "backgrounds" with cut-outs, however, are used in front of other images, which then show through the cut-out shapes like so:


Most of the sets of cut-out backgrounds have the following shapes available: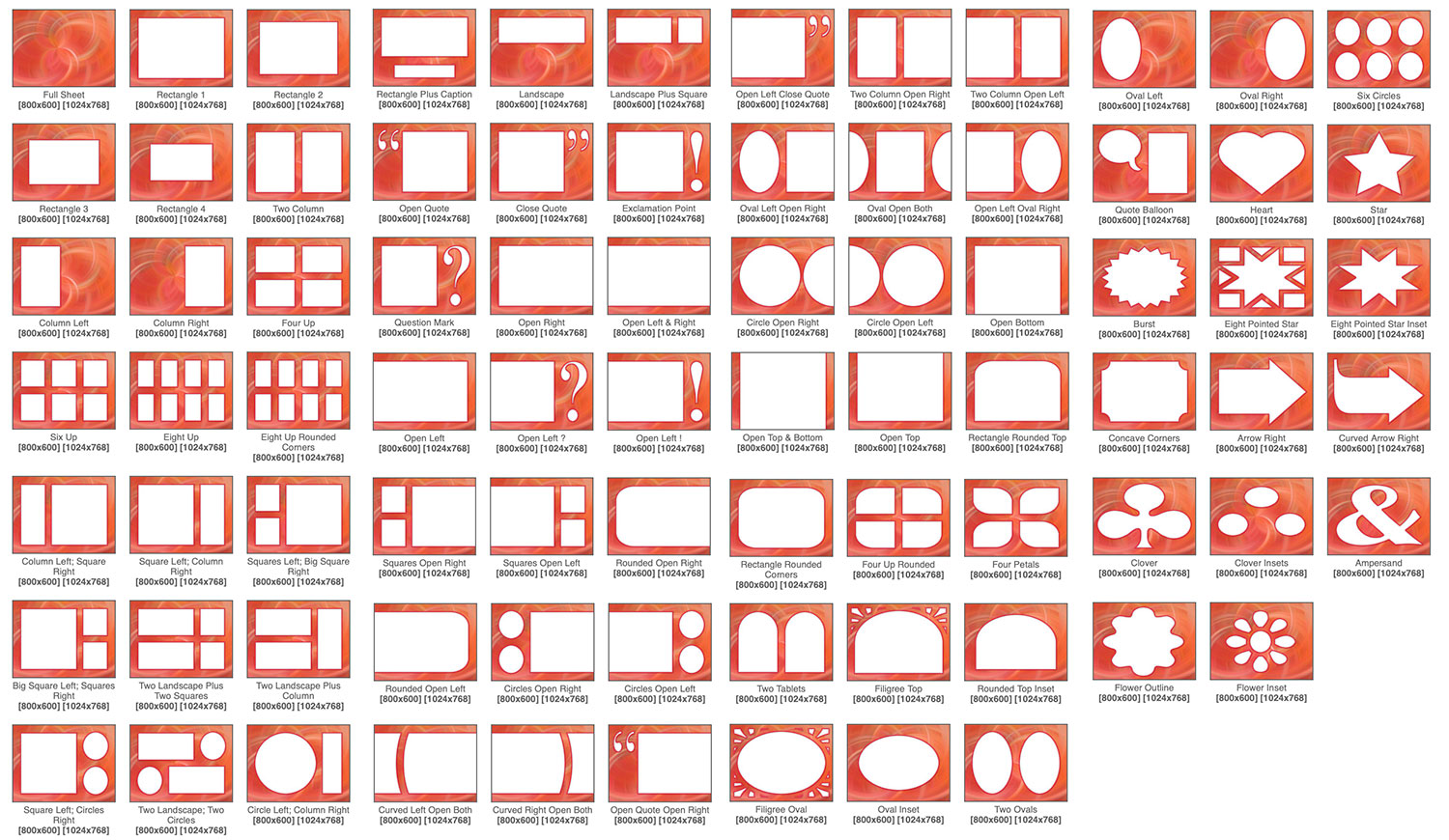 If you look carefully at the sample set of cut-out slides, you'll see that some of them were designed to work especially well with either horizontal or vertical "push" or "cube" transitions. That way, you can use a particularly wide (or tall) image across several slides. For example:

And, finally, here are just a few more examples of backgrounds from the collection:
Additional Collections from the Presentations ETC Website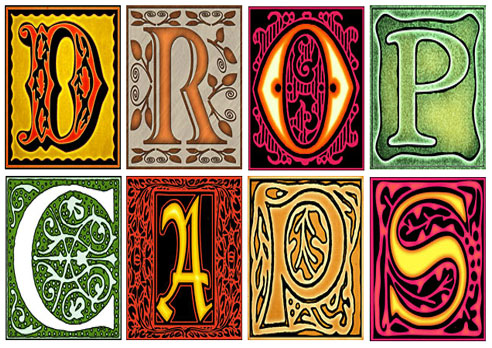 Hidden Gem: 4,000 Drop Caps
Within the Presentations ETC drop cap collection, you'll find very traditional forms in muted colors as well as somewhat more modern typefaces with more contemporary coloring. Choose a style that complements your content. For example, there are 204 variations of the letter "A" including the following….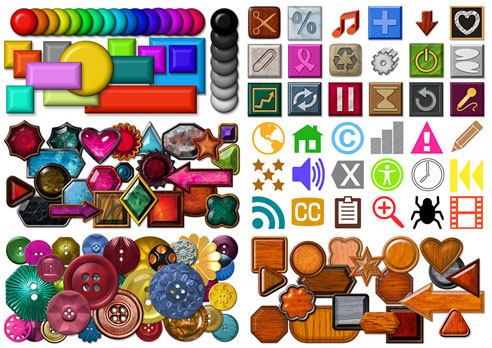 Hidden Gem: 21,000 Digital Buttons
The Buttons section of this site includes over 21,000 images that can be used across subject areas from kindergarten counting exercises to high school application interface creation. There are six categories of available buttons. All of them have transparent backgrounds.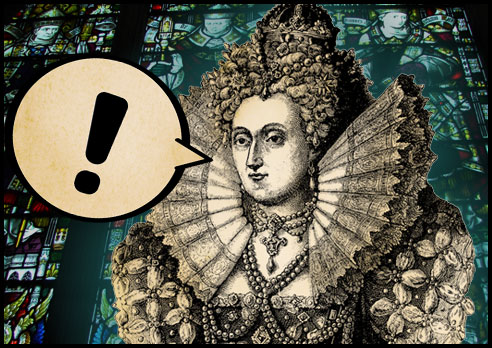 Paper People for Your Preso
If you make presentations and want to avoid "Death by PowerPoint," here's a collection of unusual nineteenth century illustrations of people, animals, and word balloons that might just be what your presentation needs.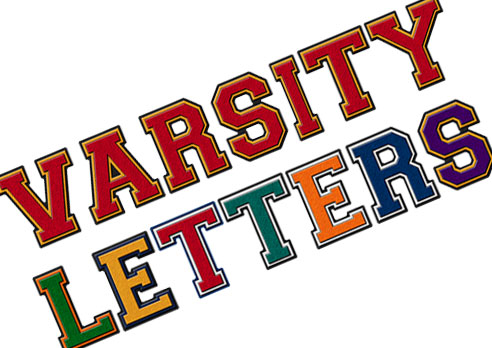 Hidden Gem: Varsity Letters
Hidden away in FCIT's Presentations ETC website is a handy collection of "varsity letters." These letters are great for newsletter mastheads, headlines, banners, school websites, TV graphics, and more. Each letter and numeral is available in five sizes from…
Roy Winkelman is a 40+ year veteran teacher of students from every level kindergarten through graduate school. As the former Director of FCIT, he began the Center's focus on providing students with rich content collections from which to build their understanding. When not glued to his keyboard, Dr. Winkelman can usually be found puttering around his tomato garden in Pittsburgh. Questions about this post or suggestions for a future topic? Email me at winkelma@usf.edu. To ensure that your email is not blocked, please do not change the subject line. Thank you!
FCIT Newsletter
Each month FCIT publishes a newsletter with short articles on teaching and learning with technology, using digital content in the classroom, and technology integration. Subscribe today! The subscription form will open in a new window. When you have subscribed, you can close the new window to return to this page.