Usually in this space, I share a digital content collection from FCIT's ClipArt, ClipPix, or Maps ETC websites. This month, we'll look at a collection of robots I created for the Technology Integration Matrix website. The collection includes individual robot characters and slide backgrounds. It can be found at: https://fcit.usf.edu/matrix/resources/tech-cartoons/ When you arrive at the Technology Cartoons page, select the "Robots" tab (circled in orange in the adjacent screen cap) to filter down to just the robots collection.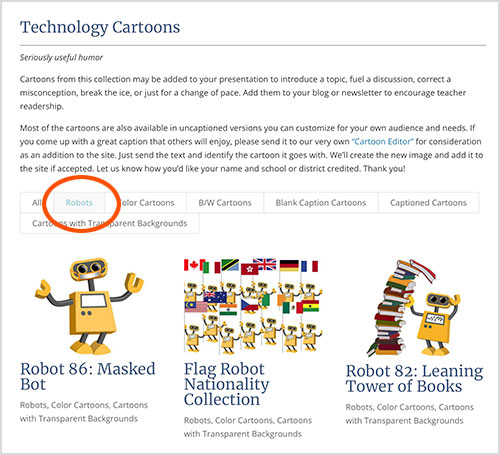 The school bus yellow robots can be freely used by teachers and students on school or class websites, newsletters, projects, or presentations. Below are some of the features of the collection to give you ideas about how the images can be used.
Transparent backgrounds. The individual robot characters have transparent backgrounds so you can add them on top of any other image or pattern without a big white square showing around them. If you're using them in presentation software that allows for animation, they can move around the scene you've created.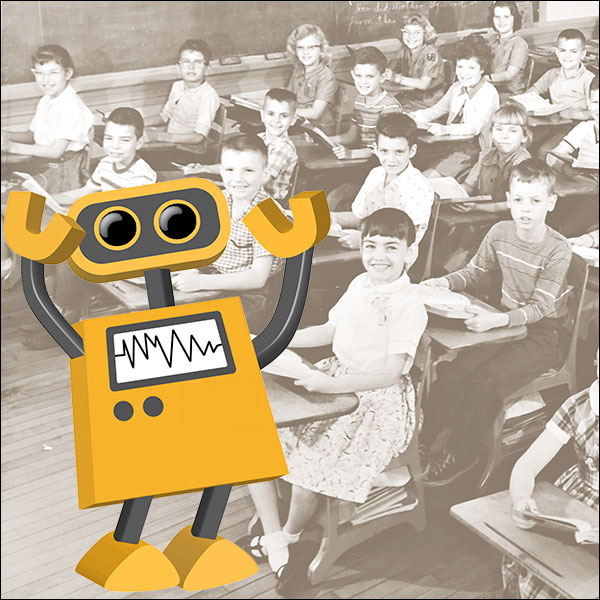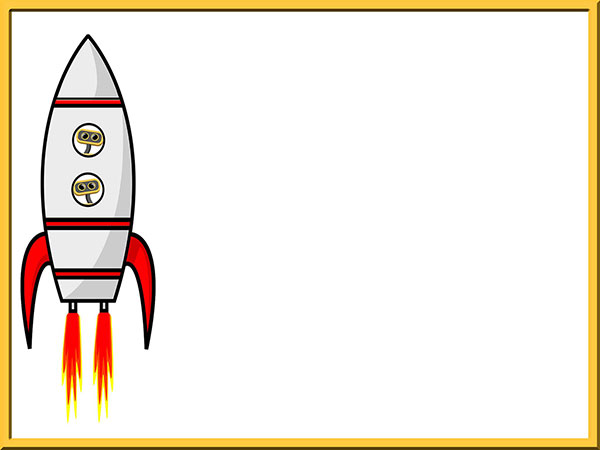 Slides. The collection also includes themed slide backgrounds for use in presentations. Each of the robot backgrounds is available in both the standard 4:3 format as well as the wide 16:9 format
Holidays. You'll find robots celebrating many of your favorite holidays.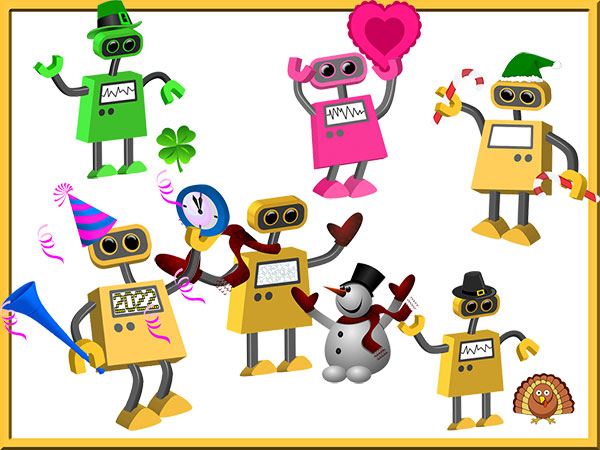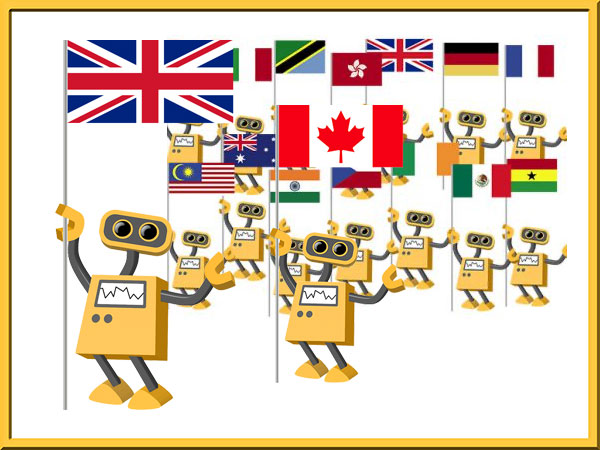 Flag Bots. Pick from over 140 robots holding national flags.
Knockouts. Some of the robots and backgrounds include knockout areas. Any image you put behind the knockout area will show through.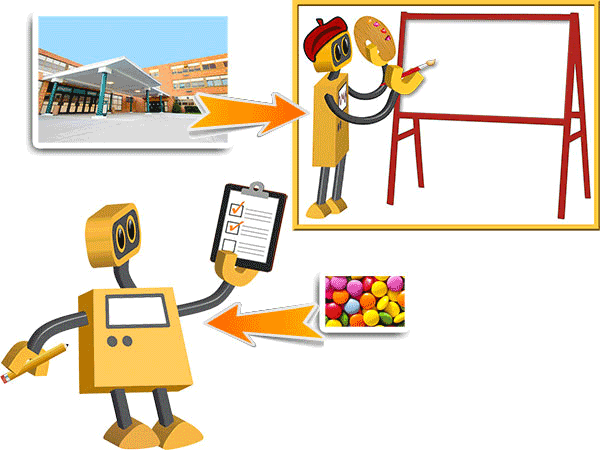 A few of my favorite things. I'll close with a small gallery of some of my favorite bots. Once you've bookmarked this collection, you'll probably find many uses for them throughout the school year. Enjoy!
Roy Winkelman is a 40+ year veteran teacher of students from every level kindergarten through graduate school. As the former Director of FCIT, he began the Center's focus on providing students with rich content collections from which to build their understanding. When not glued to his keyboard, Dr. Winkelman can usually be found puttering around his tomato garden in Pittsburgh. Questions about this post or suggestions for a future topic? Email me at winkelma@usf.edu. To ensure that your email is not blocked, please do not change the subject line. Thank you!
FCIT Newsletter
Each month FCIT publishes a newsletter with short articles on teaching and learning with technology, using digital content in the classroom, and technology integration. Subscribe today! The subscription form will open in a new window. When you have subscribed, you can close the new window to return to this page.