Using Digital Content
We believe students should be creators with technology and not just consumers, so FCIT provides a wide range of digital assets for students to build their projects and, consequently, their understanding. But with well over 100,000 pieces of free digital content for the classroom, FCIT's collections can be a bit overwhelming. The purpose of this blog is to highlight important areas of digital content and provide suggestions for using these digital "building blocks" in the classroom. Expect to find posts featuring FCIT's clipart, photo, audiobook, and map collections among others. Your guide for this blog is Dr. Roy Winkelman.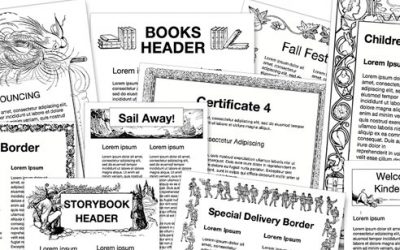 We all want to reduce paper usage and waste, but there are times when printing is necessary. You may be serving a community that does not have ready access to digital devices. You may be in a situation where posting announcements in public places is the...