How does tourism impact Florida's economy and growth?
This is one lesson in a new series of Trace-Based Cases, critical thinking inquiry lessons, created by the USF Stavros Center, demonstrating the use of digital content in the classroom. Trace-Based Cases begin with a trace of something from the past, like an artifact, photo, painting, or other visual source. Based on research in critical thinking and questioning, Trace-Based Cases evolve through three steps of critical thinking questions: descriptive close-ended questions, analytic open-ended questions, and evaluative questions. In this inquiry, we use a variety of digital sources to research about the economic impact of tourism to Florida.
Step 1: Descriptive Questions
. We begin with some descriptive questions. These evidence-based questions provide background information to help students contextualize. However, rather than assigning these questions, work on them together with some group activities that involve a variety of sources, including: artifacts, photos, paintings, maps, charts, graphs, and written primary and secondary sources. First, provide a trace of something from the past . . . then we will trace Florida tourism through time.
While showing this image and caption, ask: What is happening? When someone mentions "tourist season" ask: What is tourist season? Lead students toward making connections between the past and the present and tell them we are going to investigate tourist season over time.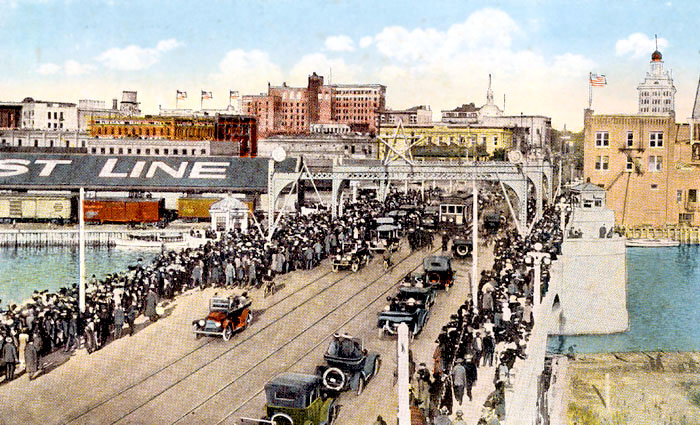 Crowds crossing Lafayette Street bridge in Tampa, Florida in tourist season.
Ask some evidence-based close-ended questions that can be answered by searching for facts within a variety of sources, such as: artifacts, photos, illustrations, and paintings. For example, the above image is a postcard. Ask: What is a postcard? Tell students that in the past, people send postcards when they went on holidays to show their friends what it was like. Ask students what they do when they are doing something interesting and want to share it with friends. We can still send postcards, but we can also send instant photos.
Ask a what question: What is this? (Guide the students toward discussing this as a drawing or illustration) What do you think is happening in this image?
Tell students to use the caption to answer:

Who is in the image?
Where is this taking place?
When did this happen? (There isn't a specific date, but students can make inferences based in the image about how old the image might be).
Now tell the students read the passage about tourism in Florida.
Provide the following new vocabulary words to students:
tourists
leisure
"tin can tourists"
hiking
emerged
industry
entice
income
Before they read, focus on the title and ask: What is this passage about?
Then, using the following resources, answer the following questions:
Who were some of the tourists?
When did this happen?
Where did they go?
Next, help your students develop deeper analysis questions.
Step 2: Analysis Questions. 
Analysis part 1 begins with why and how questions, which explore the relationship of the parts to the whole. Post a large timeline on the board. First, as a large group, have students refer to the Tourism in Florida article as they fill in tourism over time. At the top of the timeline students note what happened with tourism. At the bottom of the timeline, they note how the tourist industry impacted the economy.
Introduce additional resources that discuss tourism during three different times in Florida history. You may want to jigsaw this activity and have students in groups reading the different texts. As students read, they add information to the timeline about tourism and the economic impact over time: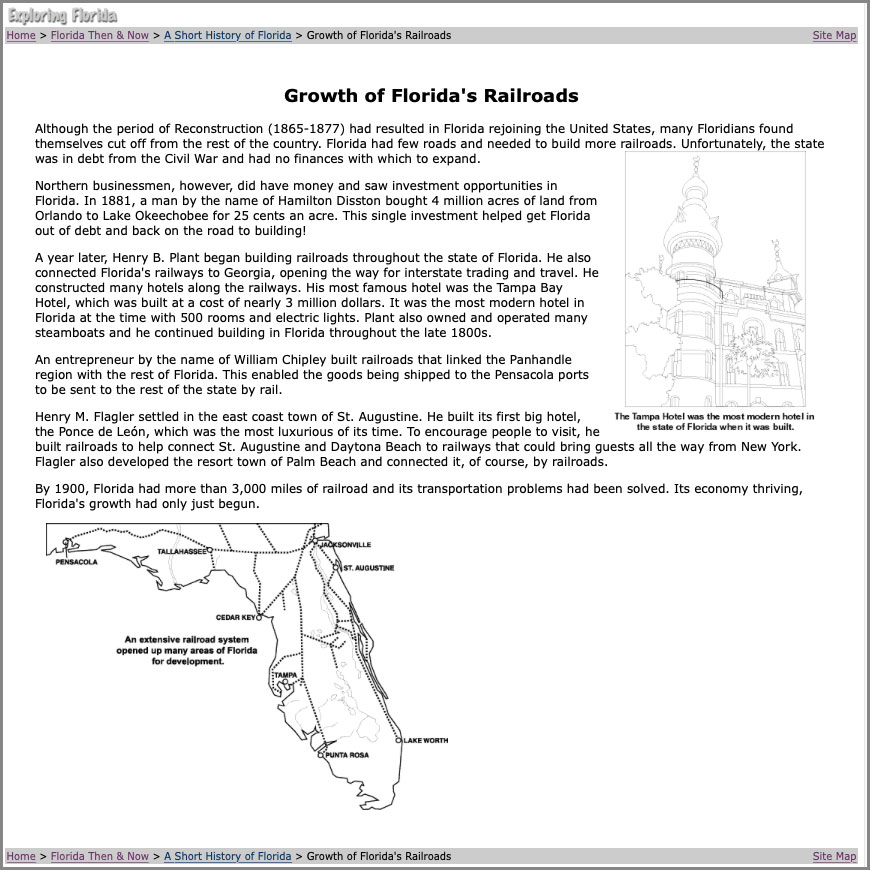 Railroads (1881–1900)
Reading passage on the growth of railroads (1865-1877). Also available as a PDF.
When the timeline is finished, ask students to consider the entire timeline and make notes about the impact of tourism on the economy. Read through the entire timeline with the class. Then ask:
How did tourism evolve over time?
How was tourism impacted by economic conditions?
How did tourism as an industry benefit the economy?
Next, focus on another analysis question, using why:
Why did/do tourists come to Florida?
For this step, choose from a variety of sources: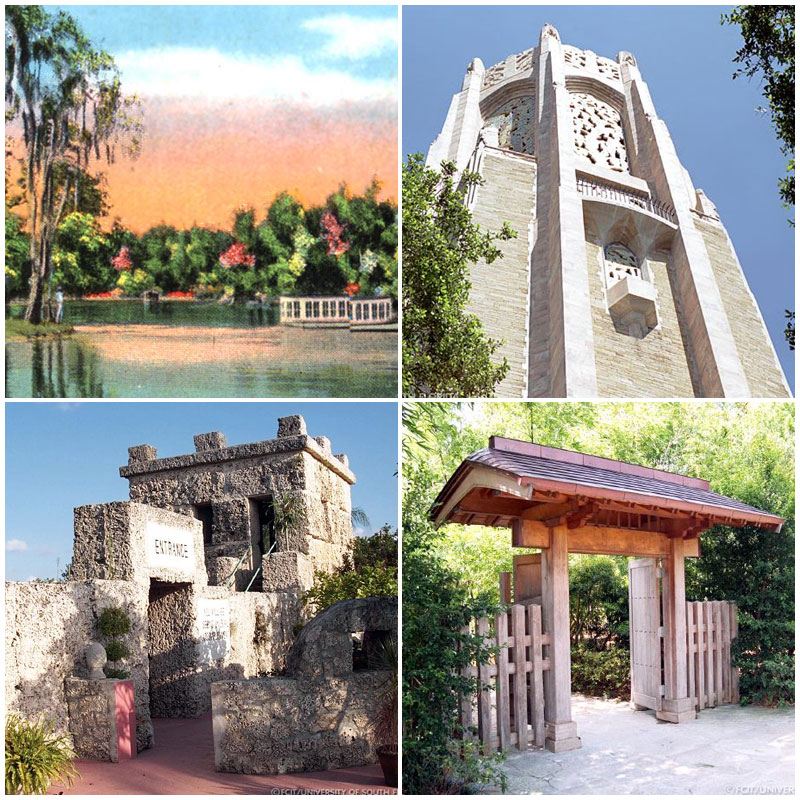 Tourist Attractions
Exploring Florida photos of Coral Castle, Bok Sanctuary, Morikami Gardens, Silver Springs, and other tourist attractions.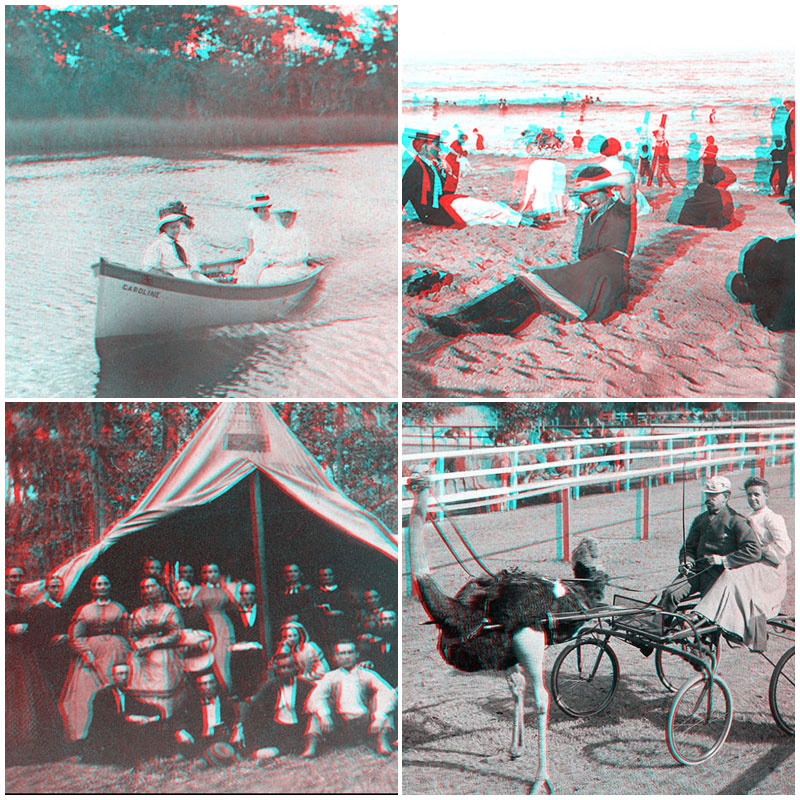 Florida Way of Life
Stereoviews of Florida from the 1800's. 3D glasses required for viewing.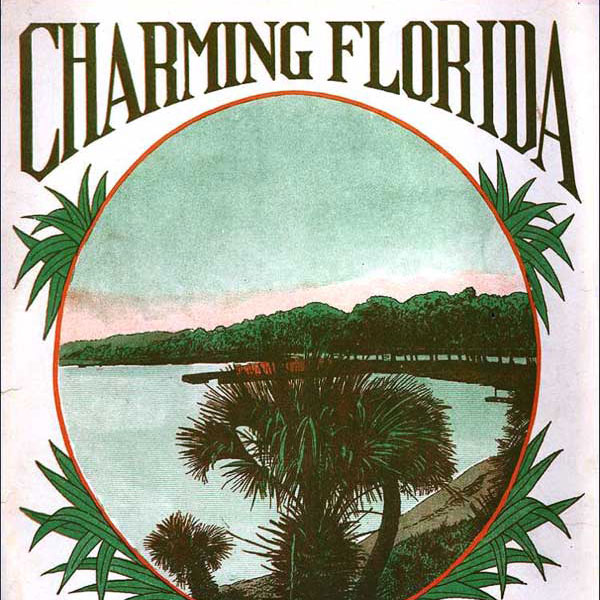 Charming Florida
Words by Robert Payne. Music by Nella Wells Durand. A song from the Exploring Florida website. Can be downloaded as an MP3 file.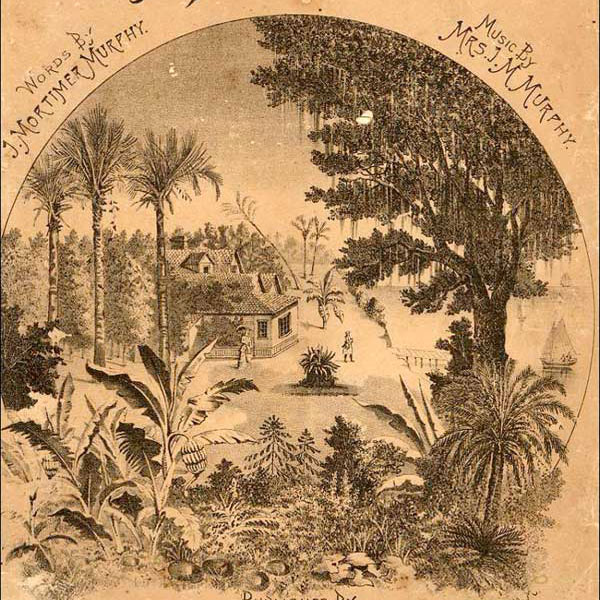 My Florida Home
Words by J. Mortimer Murphy. Music by Mrs. J. M. Murphy. A song from the Exploring Florida website. Can be downloaded as an MP3 file.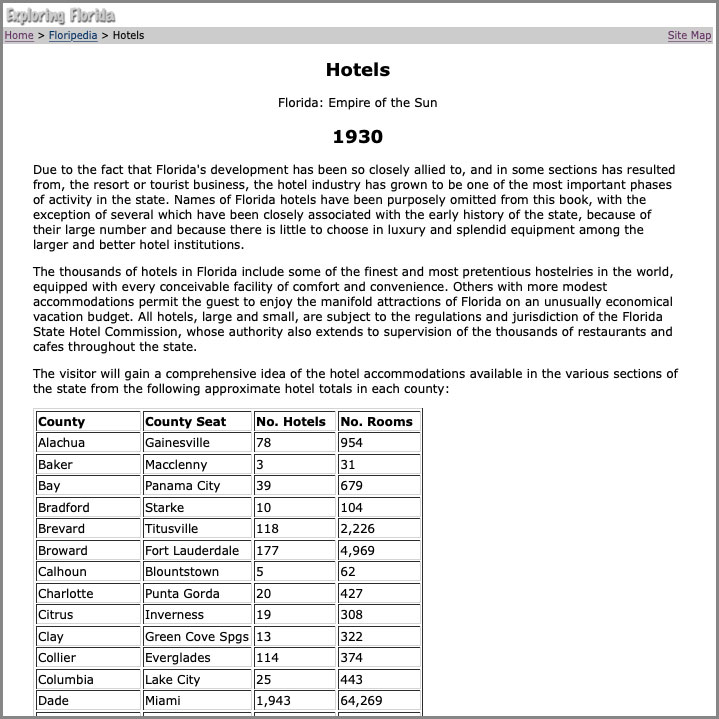 Hotels in 1930
Data table of number of hotels and number of rooms of Florida hotels by county.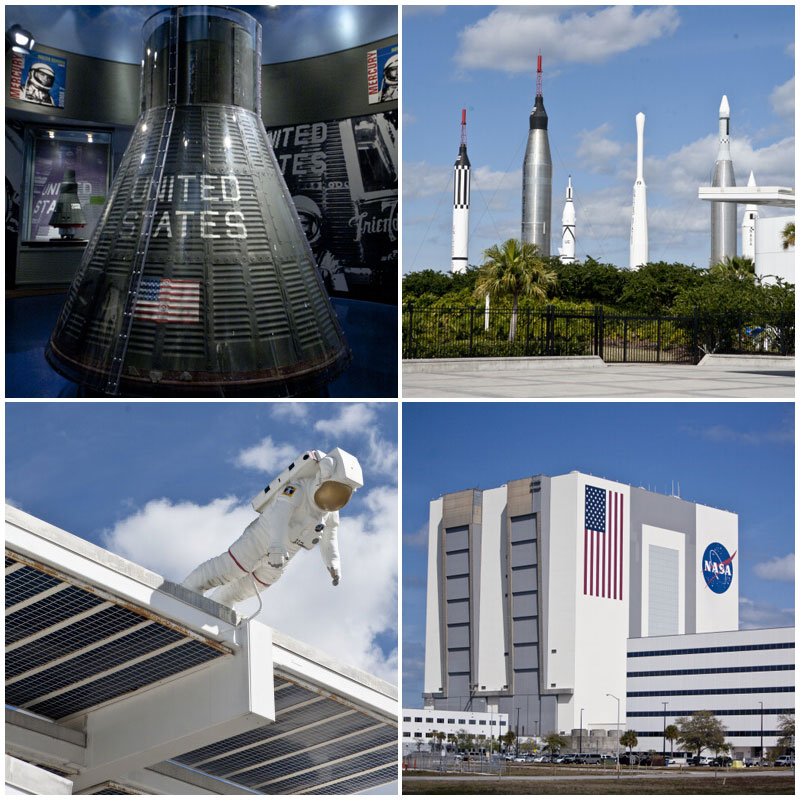 Kennedy Space Center
Photos of the Space Center from the ClipPix ETC website.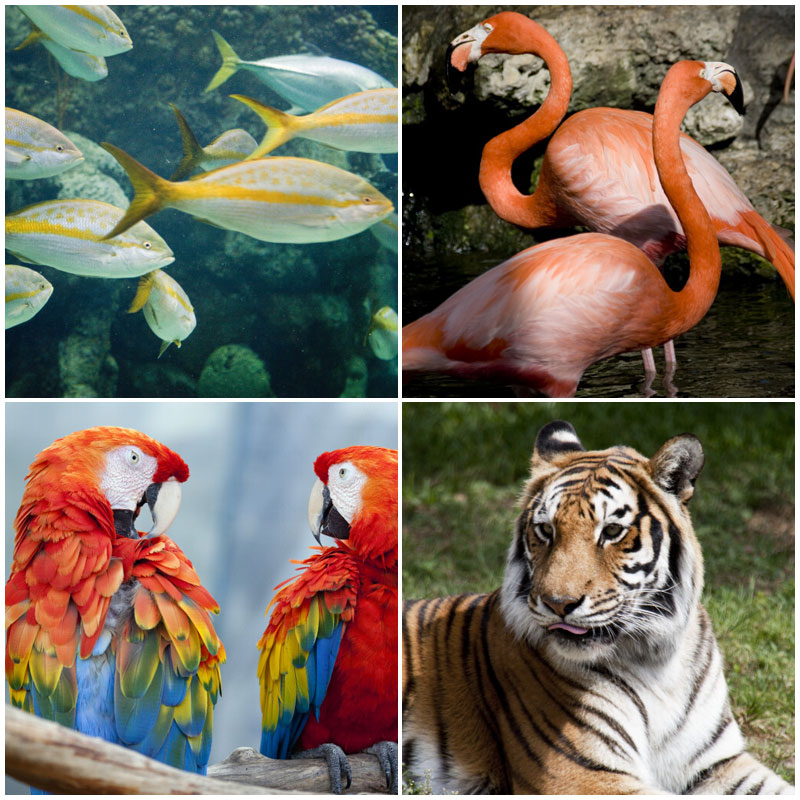 Zoos, Aquariums, & Aviaries
Photos of Miami Metro Zoo, Flamingo Gardens, Florida Aquarium, and other attractions from the CLipPix ETC website.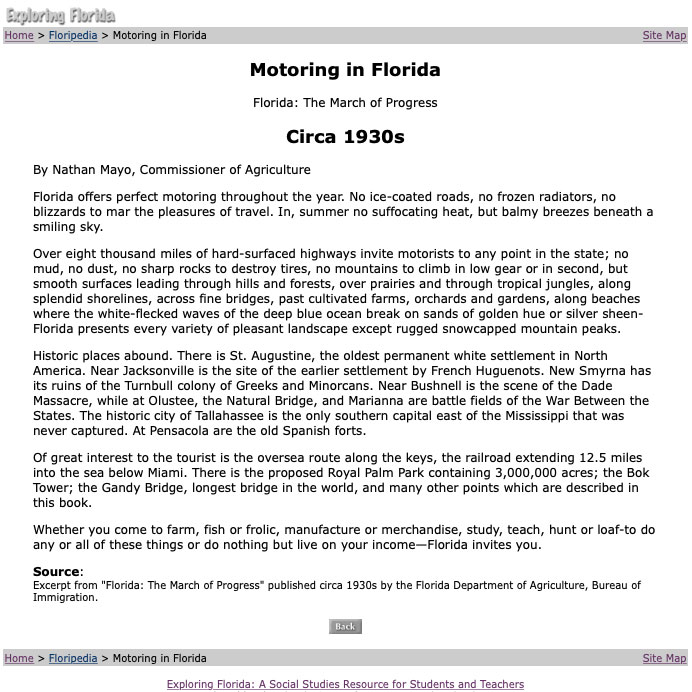 Motoring in Florida
Department of Agriculture publication promoting the quality of Florida roads.
Cocoanut Grove
A poem by Frank Sweet from the Lit2Go website. Words and MP3 file available.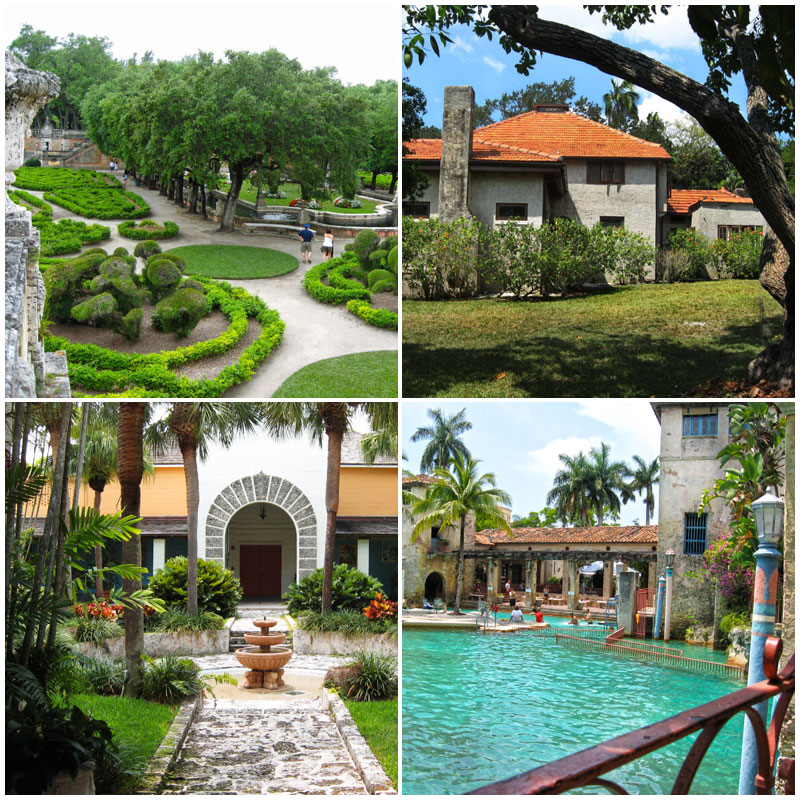 Historic Sites
Photos of Viscaya, the Venetian Pool, and other historic houses and sites from the ClipPix website.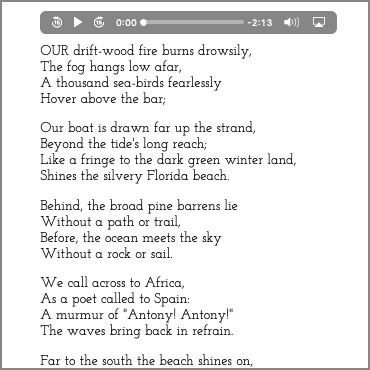 The Florida Beach
A poem by Constance Fenimore Woolson from the Lit2Go website. Text and MP3 file available.
Step 3: Evaluation Questions. 
Evaluation questions considers implications, solutions, conclusions, or recommendations: What if? So what? What now? What next?
What is tourism like now?
What if there was no tourist industry in Florida?
Then have students answer the big idea question: What is the economic impact of the tourist industry in Florida? They can create presentations using some of the sources provided.
Extensions
Ask: What next? What could be the next big tourist attraction for Florida? Now that you know so much about Florida tourism, create a plan to increase tourism. What would you do? Once you have an idea, create a persuasive text to advertise your destination (an article, flyer, or social media post).
Florida Standards
Here are the Florida Social Studies standards covered in this lesson. The first standard is the main standard. Then, when you investigate tourism over time, the additional readings touch on three historical periods that influenced tourism.
SS.4.A.8.4 Explain how tourism affects Florida's economy and growth.
SS.4.A.6.1 Describe the economic development of Florida's major industries.
SS.4.A.7.1 Describe the causes and effects of the 1920's Florida land boom and bust.
SS.4.A.7.2 Summarize challenges Floridians faced during the Great Depression.
Dr. Deborah Kozdras has worked with students from K-20 and now provides professional development and creates curriculum for K-12 educators at the University of South Florida Stavros Center.
FCIT Newsletter
Each month FCIT publishes a newsletter with short articles on teaching and learning with technology, using digital content in the classroom, and technology integration. Subscribe today! The subscription form will open in a new window. When you have subscribed, you can close the new window to return to this page.