Trace-Based Case: Economic Impact of NASA on Florida

This is one lesson in a new series of Trace-Based Cases, critical thinking inquiry lessons, created by the USF Stavros Center demonstrating the use of digital content in the classroom. Trace-Based Cases begin with a trace of something from the past, like an artifact, photo, painting, or other visual source. Based on research in critical thinking and questioning Trace-Based Cases evolve through three steps of critical thinking questions: descriptive close-ended questions, analytic open-ended questions, and evaluative questions. In this inquiry, we use a variety of digital sources to research about the economic impact of NASA on Florida.
Step 1: Descriptive Questions. We begin with some descriptive close-ended questions. These will include what, who, when, and where questions. These evidence-based questions provide background information to help students contextualize. However, rather than assigning these questions, work on them together with some group activities that involve a variety of sources, including: artifacts, photos, paintings, maps, charts, graphs, and written primary and secondary sources. First, provide a trace of something from the past…then we will trace the impact of NASA through time.
In this example, provide the following photo and caption, and ask: What is happening?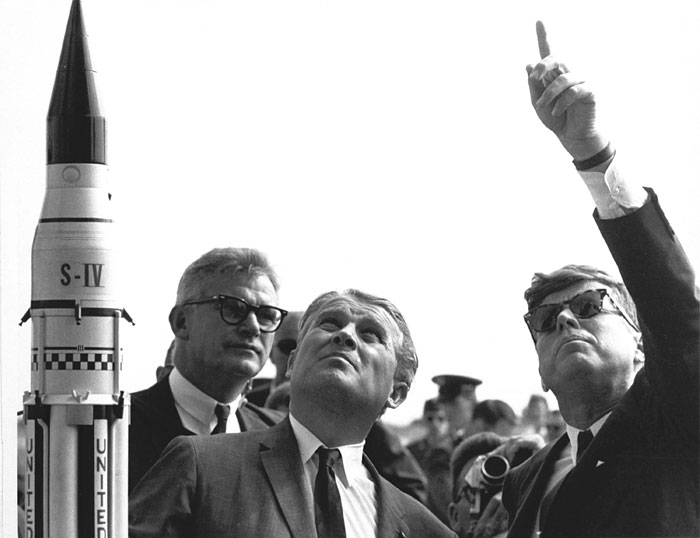 1964. Dr. Wernher von Braun explains the Saturn launch System to President John F. Kennedy. NASA Deputy Administrator Robert Seamans is to the left of von Braun.
Tell students to use the image and caption to answer:
Who is in the image?
Where is this taking place?
When did this happen?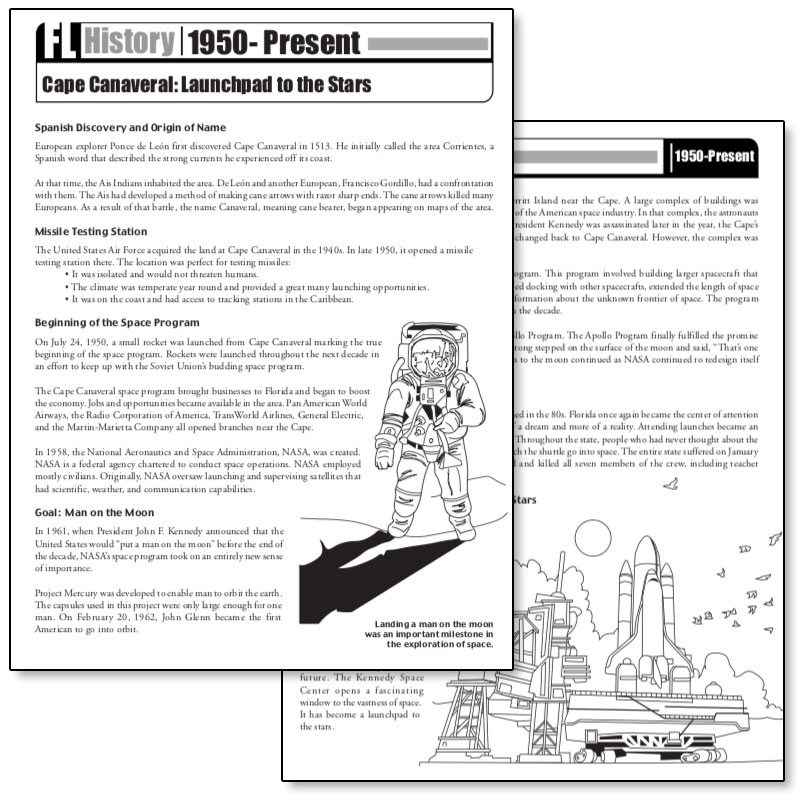 Step 2: Analysis Questions. Analysis begins with why and how questions, which explore the relationship of the parts to the whole. Now, you are going to add some deeper analysis questions for students based on the following photos and maps: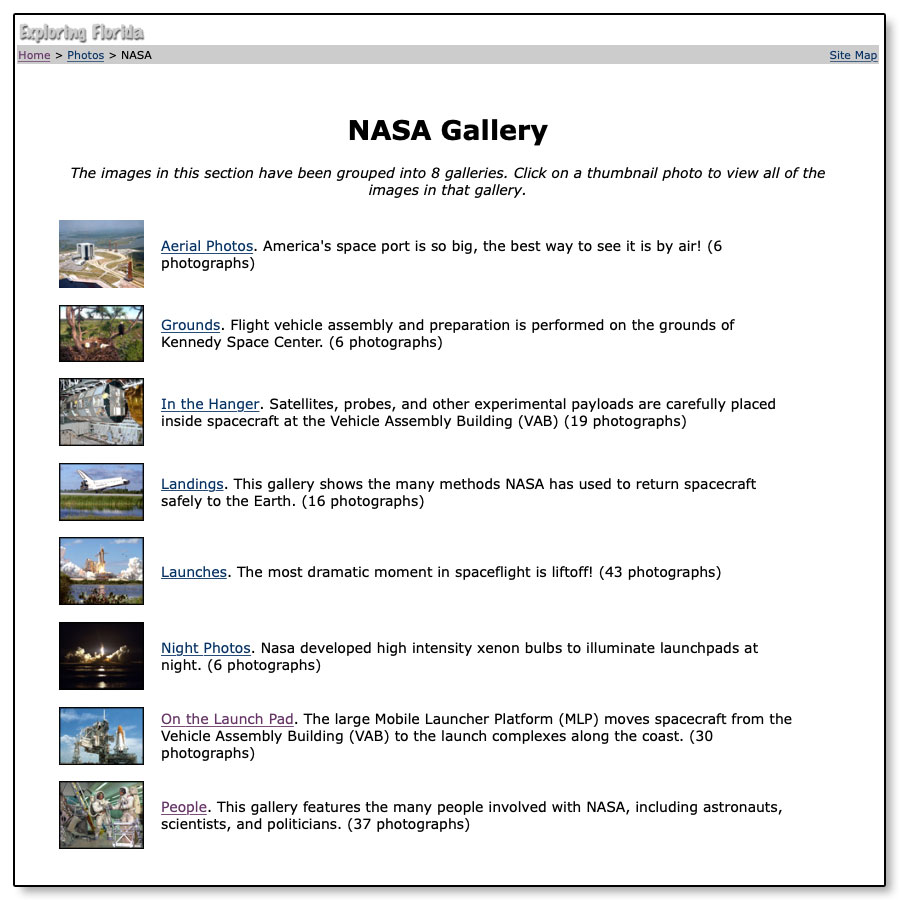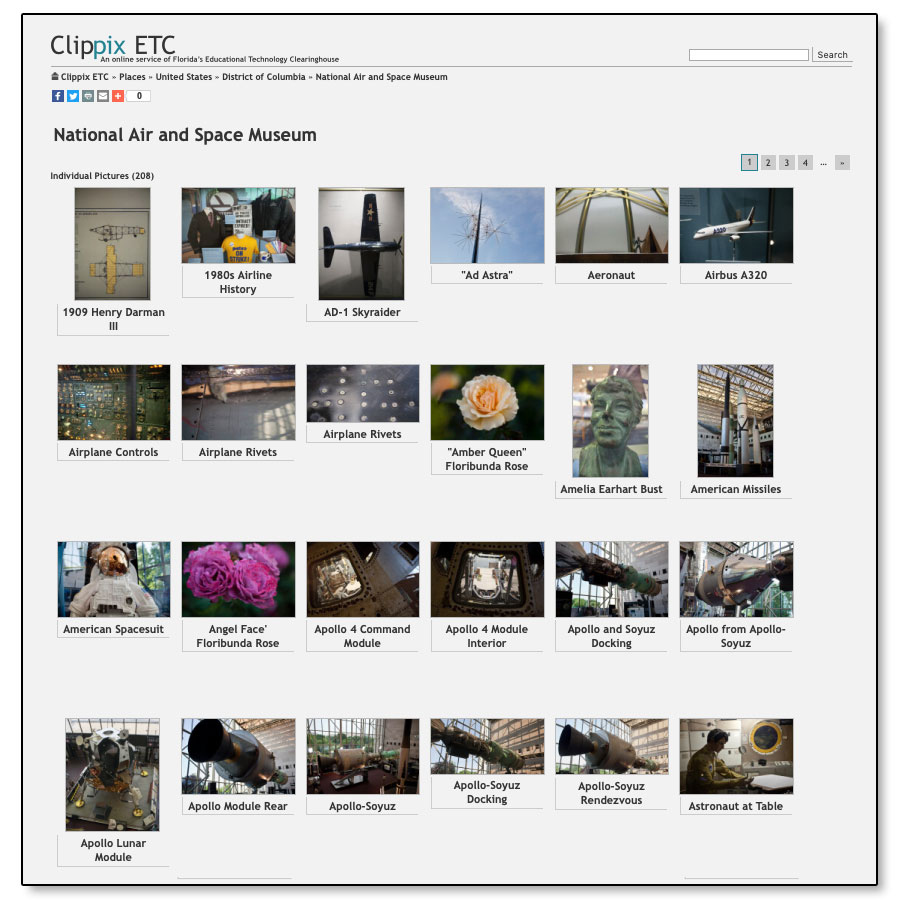 Why did they choose Cape Canaveral?
How did the creation of NASA impact the community?
Once again, students can refer to the texts. If the texts don't provide enough information, teach students how to conduct an online search to find the answers. This can be done as a large group or individual activity. Also, you can use the gallery photos of transportation so students can see some of the means of transportation available at different times.
How has it changed over the years?
Step 3: Evaluation Questions. 
Evaluation questions considers implications, solutions, conclusions, or recommendations: What if? So what? What now? and What next?
The essential question asked: What was the economic impact of NASA? However, you can also have students dig deeper by having then conduct more online research and considering the following:
What if NASA had never come to Florida?
In 1961, President John F. Kennedy announced that the United States would put a man on the moon before the end of the decade. If you were president today, what would you challenge NASA to do?

https://www.nasa.gov/
https://www.kennedyspacecenter.com/
For further research:
Why in all of the continental United States would they have picked a southern state like Florida?
If they wanted to launch over water, why did they pick the east coast over the Atlantic Ocean, rather than the west coast of Florida, over the Gulf of Mexico?
Dr. Deborah Kozdras has worked with students from K-20 and now provides professional development and creates curriculum for K-12 educators at the University of South Florida Stavros Center.
FCIT Newsletter
Each month FCIT publishes a newsletter with short articles on teaching and learning with technology, using digital content in the classroom, and technology integration. Subscribe today! The subscription form will open in a new window. When you have subscribed, you can close the new window to return to this page.