Parents, if you have children at home due to school closings or vacation periods, the Lit2Go free audiobook website is a great resource to keep students reading and learning. You'll find plenty of age-appropriate reading passages, audio files, and activity sheets there.
The Lit2Go website has a large collection for eleventh-grade students. Since there are so many choices on the Lit2Go site, you may want to start with the short list of recommended books below. We've tried to pick classics that many parents will already be familiar with. Maybe some of these were your favorites when you were in high school. Of course, you should also look at the recommendations we've made for other grade levels. You child can probably enjoy materials from several grade levels depending on whether you are using the content as a reading or as a listening activity. Your child's interests and familiarity with the subject of a book should also be taken into account when making selections.
Every Lit2Go passage has an MP3 audio file and the complete text on a webpage. Many also have text PDFs and activities. Here's where you will find the various parts:

The MP3 audio file. You can play this directly in your browser (1A) or download

(1B)

it to use it on any MP3 device.
The written text. The text appears on the webpage

(2A)

and is often also available as a separate downloadable PDF

(2B)

, which can be printed if desired. Your child can read the text, listen to the MP3, or read along with the audio.
Activity sheets. Many passages have a one-page PDF activity (3) for your child.
Please resist the urge to print out all the activity sheets and present your child with stacks of assignments. Think of the activity sheets as helpful suggestions for the types of activities and questions an eleventh-grade teacher would typically use with students in a classroom situation. There may be some sheets that you'll want to print and complete together with your child. There will be others that you can view together online and talk through the activity. Some of the activity sheets may just give you a question or two that you'll want to discuss with your child to unpack the meaning of the passage. And others, you may decide to skip completely. Select activities to help your child to develop a love of reading, not view it as a dreaded task.
Some of our favorite books at the eleventh-grade reading level
Click the title to go to the free Lit2Go audiobook!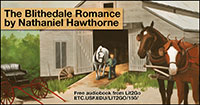 by Nathaniel Hawthorne
The Blithedale Romance is the third of the major novels of Nathaniel Hawthorne. Much of the action of the novel is set at Blithedale, a utopian socialist community that is founded upon anti-capitalist ideals, yet is destroyed by the self-interested behavior of its members.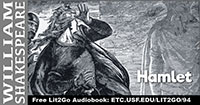 by William Shakespeare
Hamlet is a tragedy and revenge play by William Shakespeare. It is one of his best-known works, one of the most-quoted writings in the English language and is universally included on lists of the world's greatest books.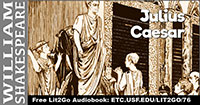 by William Shakespeare
The Tragedy of Julius Caesar is a dramatized account of the betrayal of the the Roman Emperor.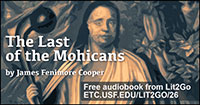 by James Fenimore Cooper
The Last of the Mohicans is a novel that takes place during the French and Indian War following the adventures of Nathaniel "Natty" Bumppo and his two Mohican companions as they attempt to rescue the daughters of a British commander.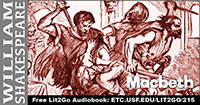 by William Shakespeare
Macbeth is among the best known of William Shakespeare's plays, as well as his shortest surviving tragedy. It is frequently performed at professional and community theatres around the world. The play, loosely based upon the historical account of King Macbeth of Scotland by Raphael Holinshed and the Scottish philosopher Hector Boece, is often seen as an archetypal tale of the dangers of the lust for power and betrayal of friends. It has frequently been adapted. In the theatrical world, many superstitions are associated with "Macbeth," all connected with the belief that the play is somehow "cursed." Many actors will not mention the name of the play aloud, referring to it as "the Scottish Play".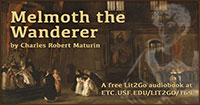 by Charles Robert Maturin
The central character, John Melmoth, is a scholar who sells his soul to the devil in exchange for 150 extra years of life and spends that time searching for someone who will take over the pact for him; the novel actually takes place in the present, but this backstory is revealed through several nested stories-within-a-story that work backwards through time (usually through the Gothic trope of old books).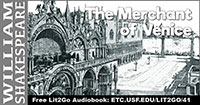 by William Shakespeare
The Merchant of Venice is one of William Shakespeare's best-known plays, written sometime between 1596 and 1598. Although it is sometimes classified as a comedy and shares certain aspects with the other romantic comedies, it is perhaps more remembered for its dramatic scenes (particularly the trial scene) and is best known for its portrayal of the Jew Shylock, which has raised questions of anti-semitism.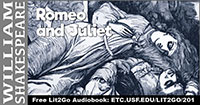 Romeo and Juliet
by William Shakespeare
Romeo and Juliet is an early tragedy by William Shakespeare about two teenage "star-cross'd lovers" whose "untimely deaths" ultimately unite their feuding households. The play has been highly praised by literary critics for its language and dramatic effect. It was among Shakespeare's most popular plays during his lifetime and, along with Hamlet, is one of his most frequently performed plays. Romeo and Juliet are widely represented as archetypal young lovers.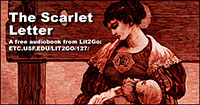 by Nathaniel Hawthorne
The Scarlet Letter, published in 1850, is set in Puritan New England in the 17th century. Exploring the issues of grace, legalism, and guilt, it tells the story of Hester Prynne, a Puritan woman who commits adultry then struggles to create a new life.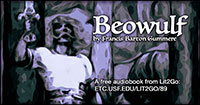 by Francis Barton Gummere
Beowulf, the epic tale of adventure that follows Beowulf as he battles Grendel, Grendel's Mother, and later becomes king. Beowulf was originally written in Old English by an unknown Anglo-Saxon poet sometime between the 8th and 11th centuries. It is one of the most important works of Anglo-Saxon literature. This translation, by Professor Francis Gummere, was first published in 1910.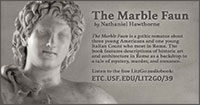 by Nathaniel Hawthorne
The Marble Faun is a gothic romance concerning three young Americans and one young Italian Count who meet in Rome. The book features picturesque descriptions of historic art and architecture in Rome as a backdrop to a tale of mystery, murder, and romance.
This page is just a part of the Lit2Go collection for grade eleven. There is LOTS MORE on the Lit2Go website!
Please keep in mind that the reading level of the books and passages you'll find here was determined by the Flesch-Kincaid mathematical formula that considers only the length of words and sentences. It can be a good starting point for finding passages suitable for your child, but it's only a suggestion. Just because your child is in eleventh grade does not mean that a particular passage listed as eleventh-grade reading level is appropriate. Your child's ability to enjoy a particular passage depends on several other factors, including: background knowledge, interest in the subject matter, text genre, and the level of support provided during reading.
Roy Winkelman is a 40+ year veteran teacher of students from every level kindergarten through graduate school. As the former Director of FCIT, he began the Center's focus on providing students with rich content collections from which to build their understanding. When not glued to his keyboard, Dr. Winkelman can usually be found puttering around his tomato garden in Pittsburgh. Questions about this post or suggestions for a future topic? Email me at winkelma@usf.edu. To ensure that your email is not blocked, please do not change the subject line. Thank you!
FCIT Newsletter
Each month FCIT publishes a newsletter with short articles on teaching and learning with technology, using digital content in the classroom, and technology integration. Subscribe today! The subscription form will open in a new window. When you have subscribed, you can close the new window to return to this page.