April has been recognized as National Poetry Month in the US since 1996 and in Canada since 1998. It is organized by the Academy of American Poets whose website provides additional resources. "Poem in Your Pocket Day" is celebrated on April 30th.
FCIT's free Lit2Go audiobook website is a great place to find poems of home or school activities. In a post from several years ago, I listed many suggestions for using the Lit2Go audio books and passages.
For this post, I'd like to share links to some of our favorite collections and individual poems for a wide range of grade levels. Of course, many more can be found on the Lit2Go website, but these are great starting points. Remember, all Lit2Go items include the written text as well as the audio file to support both reading and listening activities.
Collections of Poems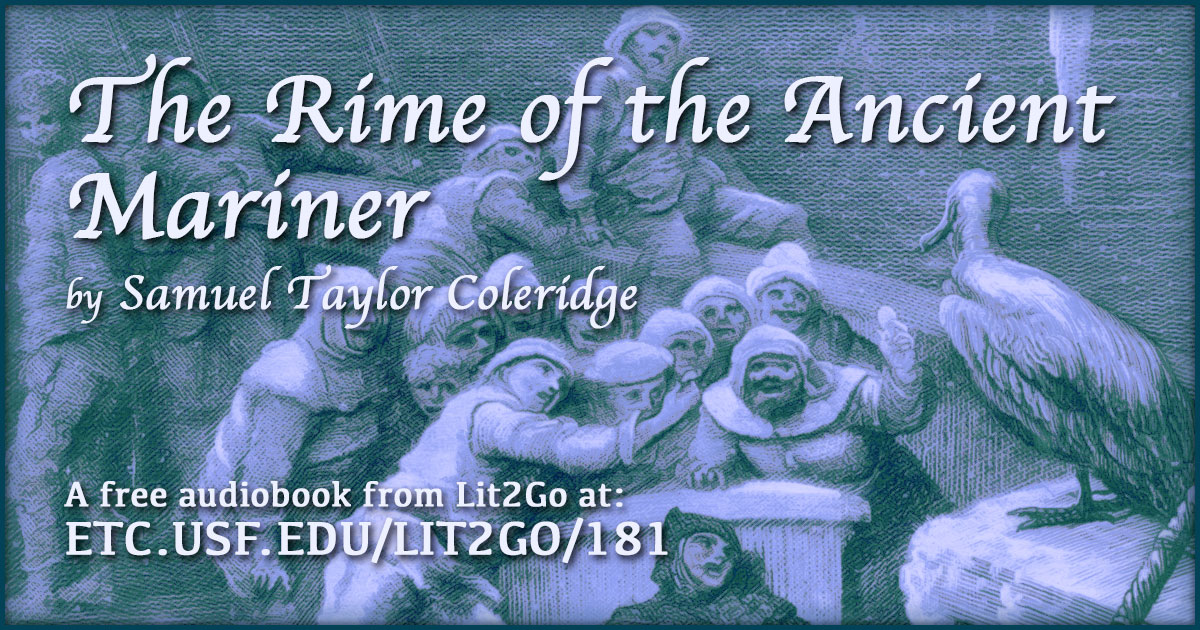 The Rime of the Ancient Mariner is the longest major poem by the English poet Samuel Taylor Coleridge, written in 1797-98 and published in the first edition of Lyrical Ballads in 1798. Along with other poems in Lyrical Ballads, it was a signal shift to modern poetry and the beginning of British Romantic literature.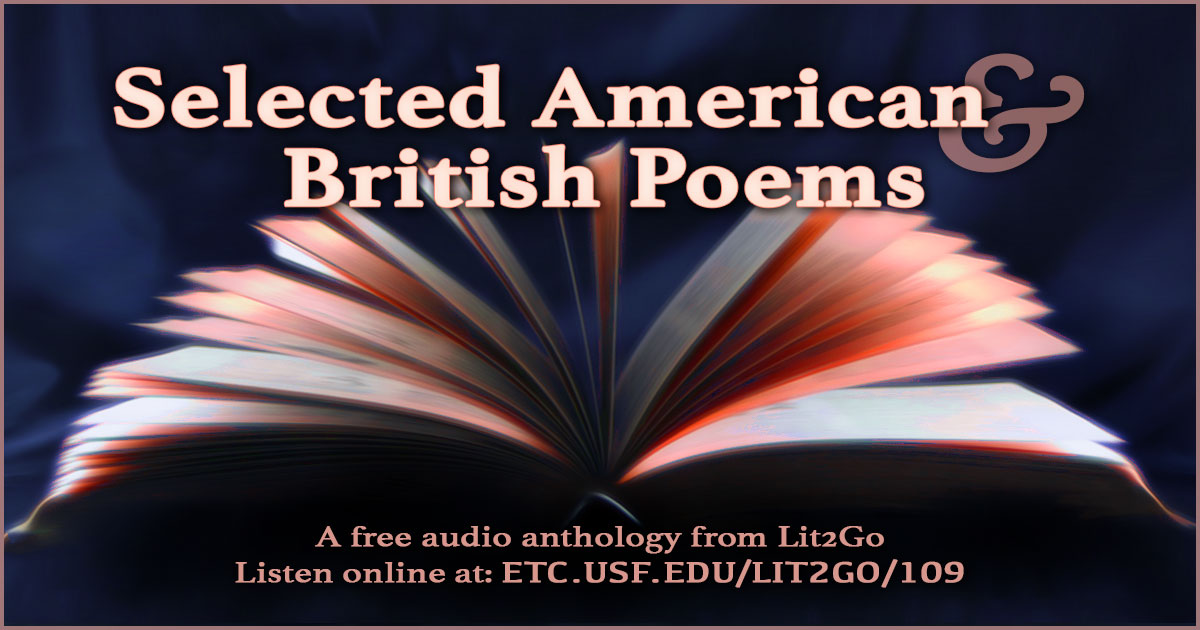 Spanning the Atlantic, this collection brings together classic poetry from two traditions. Selected by the Lit2Go editors at the Florida Center for Instructional Technology.
Dunbar's work frequently features a conversational tone, innovative rhetorical structure, and a colorful use of both dialect and mainstream English. Dunbar was among the first nationally successful African American writers.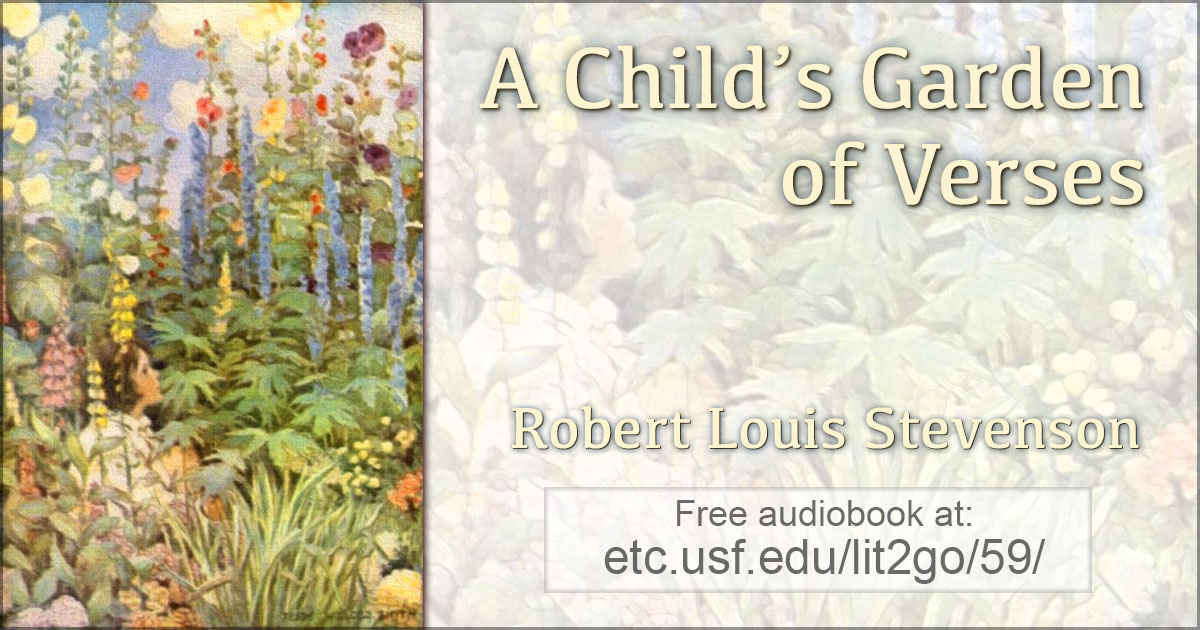 Included here are selections from A Child's Garden of Verses, a collection of poetry by Robert Louis Stevenson originally published in 1900. Included are such familiar poem as The Land of Counterpane, My Shadow, and The Swing.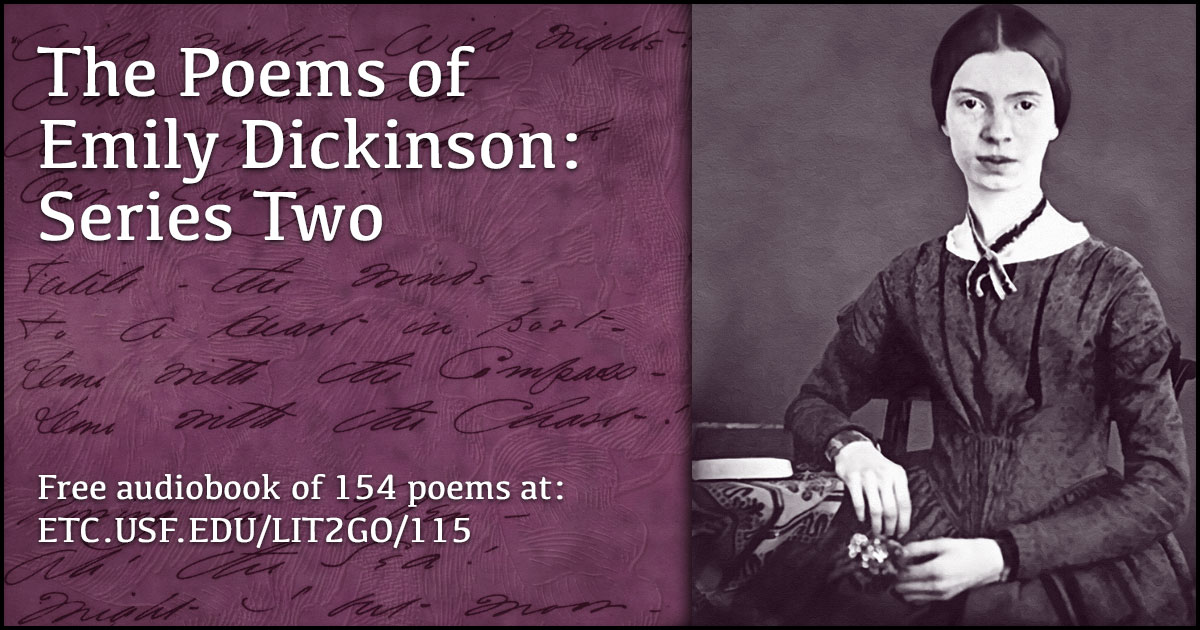 Poems by Emily Dickinson, Three Series, Complete is a compilation of the poetry of Emily Dickinson in three different series, each composed of the following subjects: Life, Love, Nature, Time and Eternity.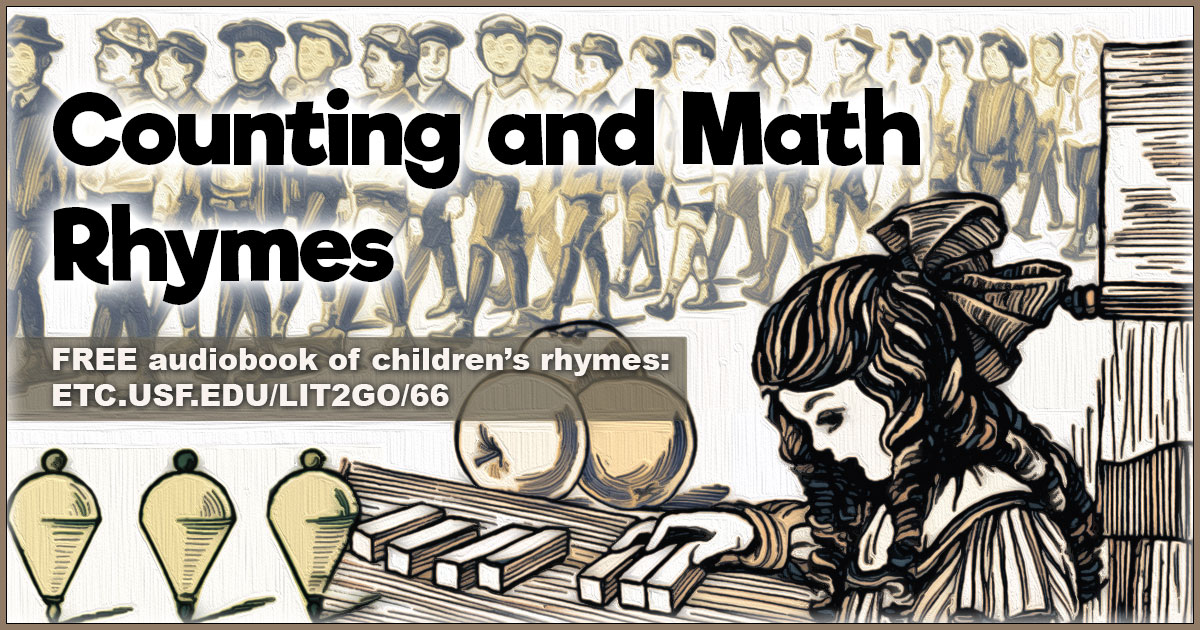 Counting games are common among children in many cultures. FCIT has selected many traditional counting rhymes and other verses that relate to basic numeracy. The collection includes such favorites as This Old Man, Ten in the Bed, and The Ants Go Marching.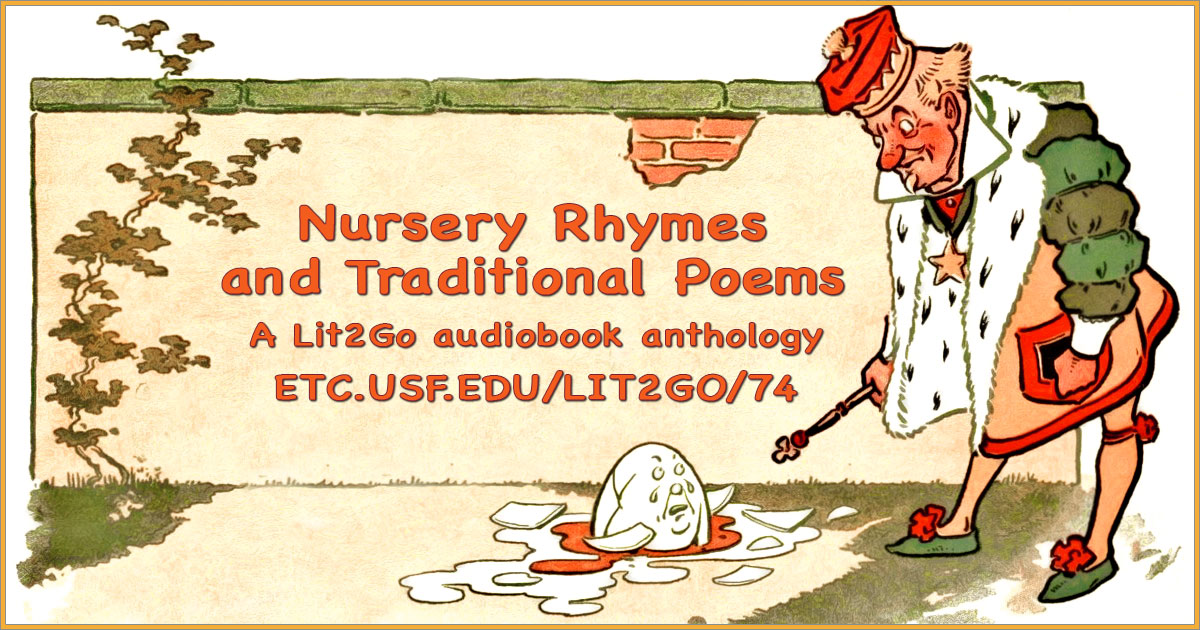 This collection of children's verses compiled by FCIT includes classics such as Hickory Dickory Dock, Jack and Jill, Simple Simon, The Old Woman in the Shoe, Little Bo-Peep, and many more.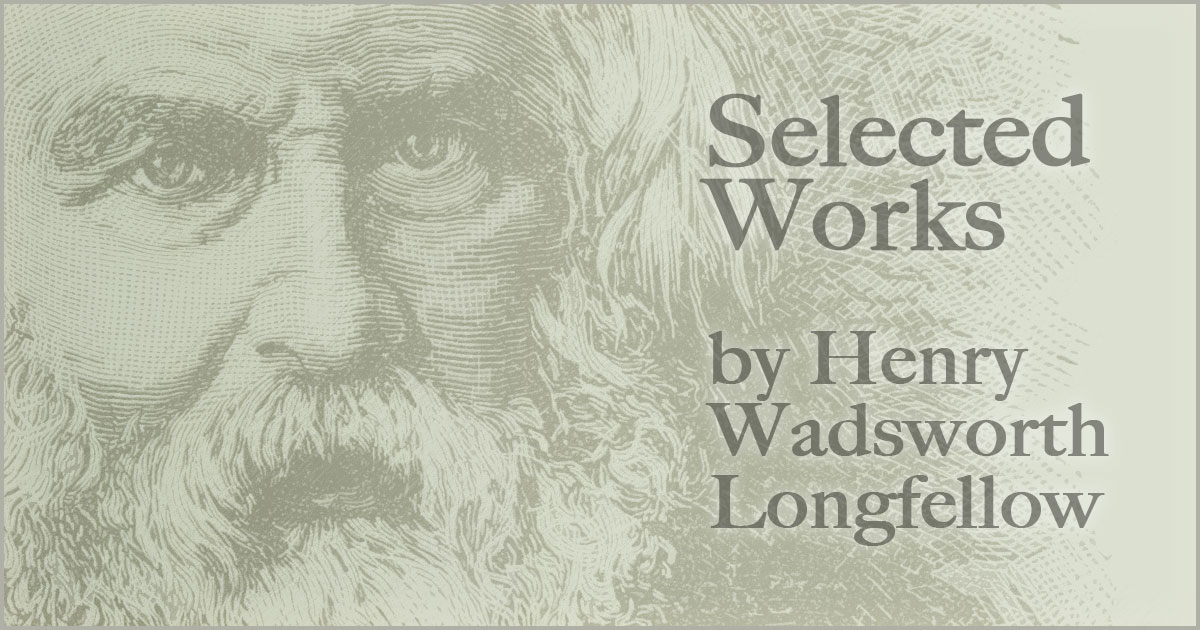 This anthology collects poetry and other writings of Henry Wadsworth Longfellow. Included are such favorites as The Village Blacksmith, Psalm of Life, and The Wreck of the Hesperus.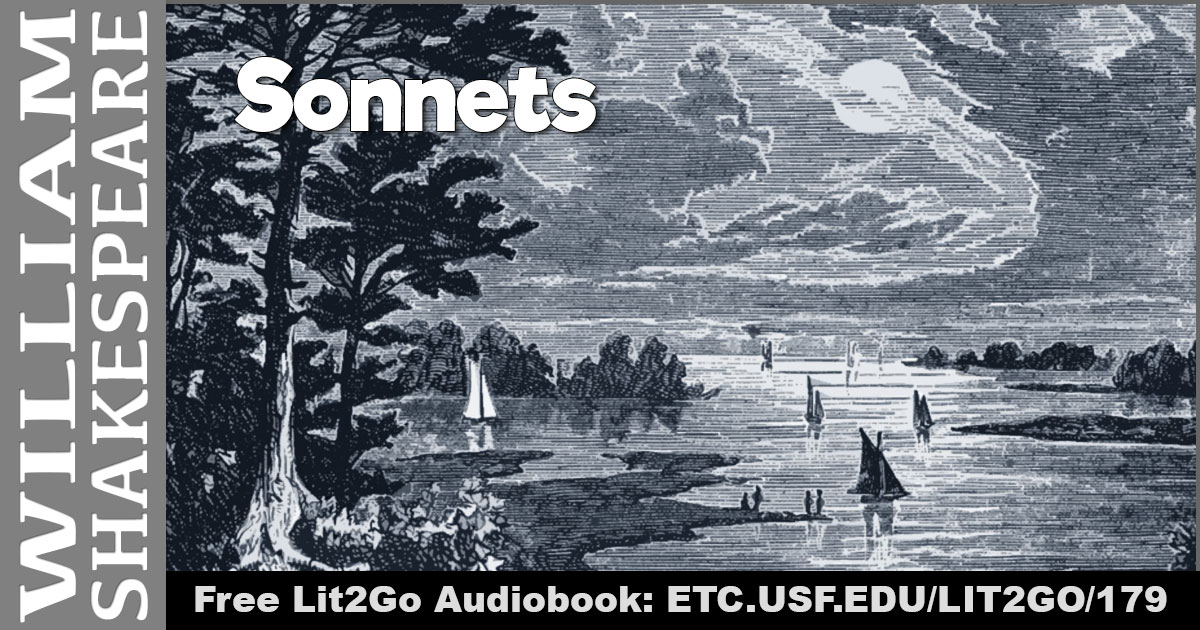 Shakespeare's Sonnets is a collection of 154 poems in sonnet form written by William Shakespeare that deal with such themes as love, beauty, politics, and mortality.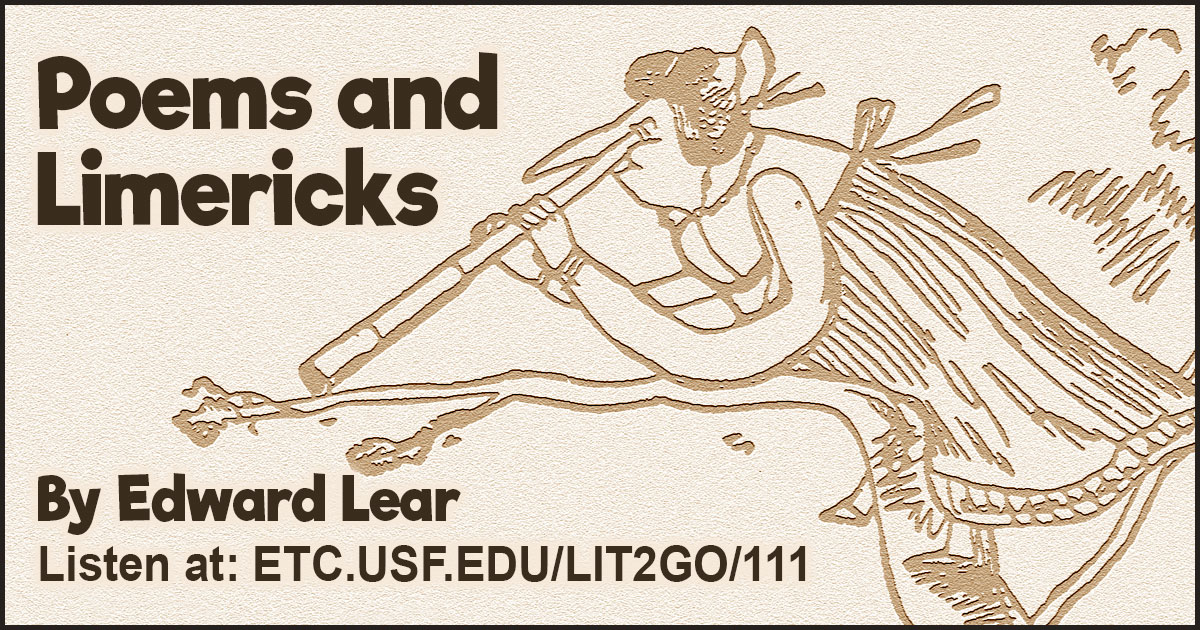 This book collects poems and limericks by British writer Edward Lear and includes selections from several 19th century anthologies. Included are The Owl and the Pussy-Cat, There was a Young Lady, and The Jumblies.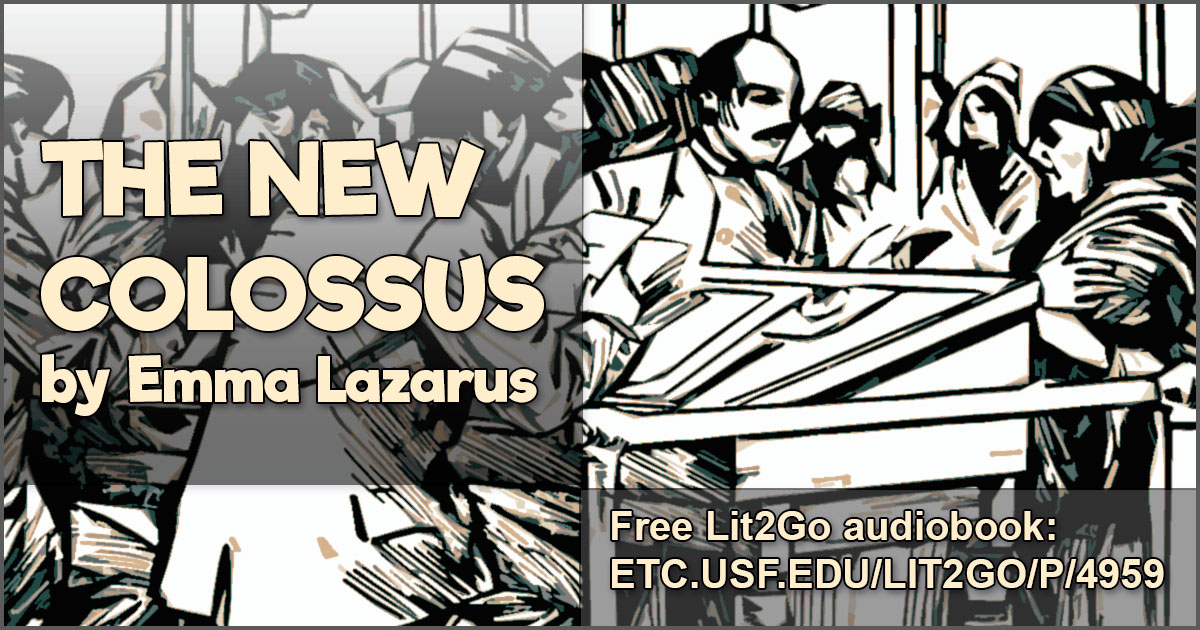 With silent lips. "Give me your tired, your poor,
Your huddled masses yearning to breathe free,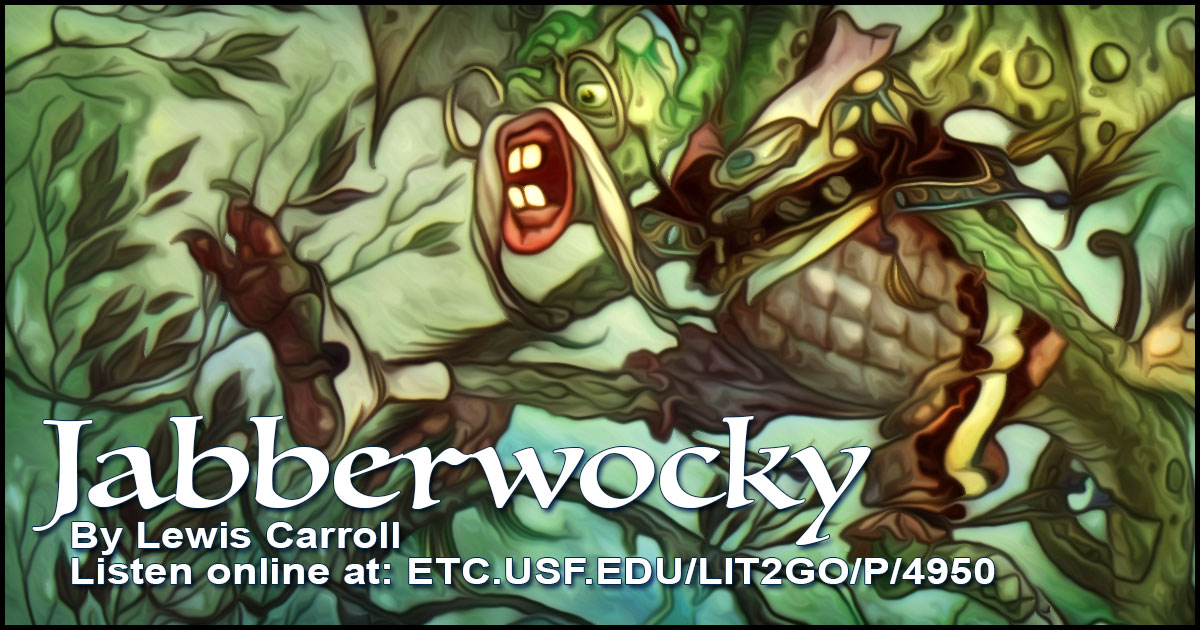 One, two! One, two! And through and through
The vorpal blade went snicker-snack!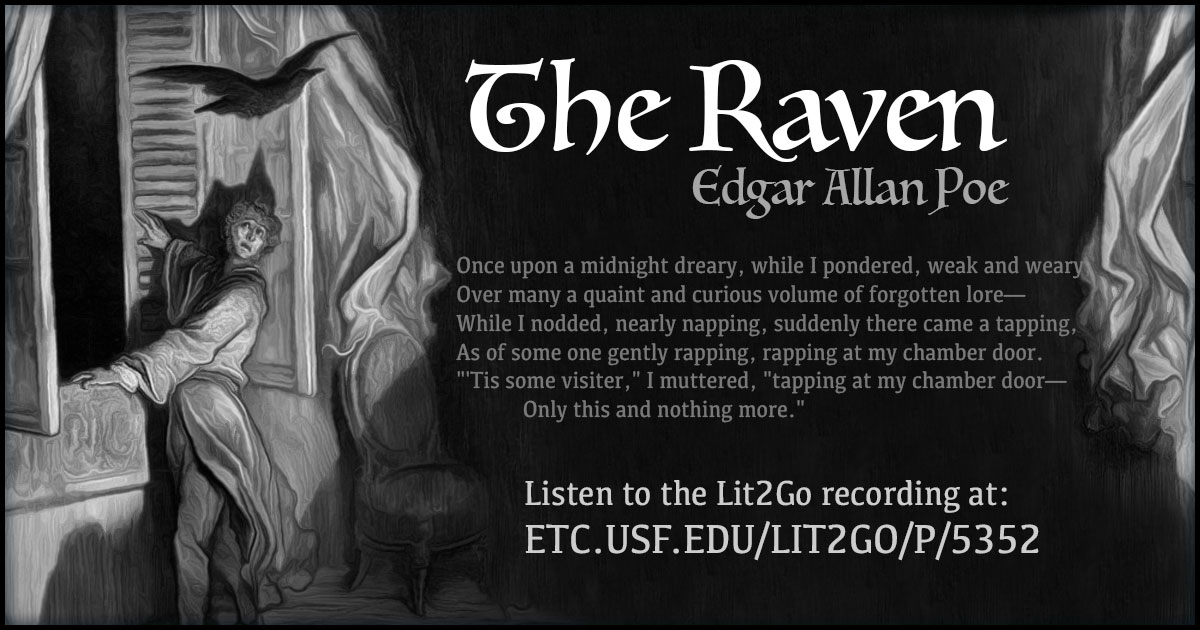 While I nodded, nearly napping, suddenly there came a tapping,
As of some one gently rapping, rapping at my chamber door.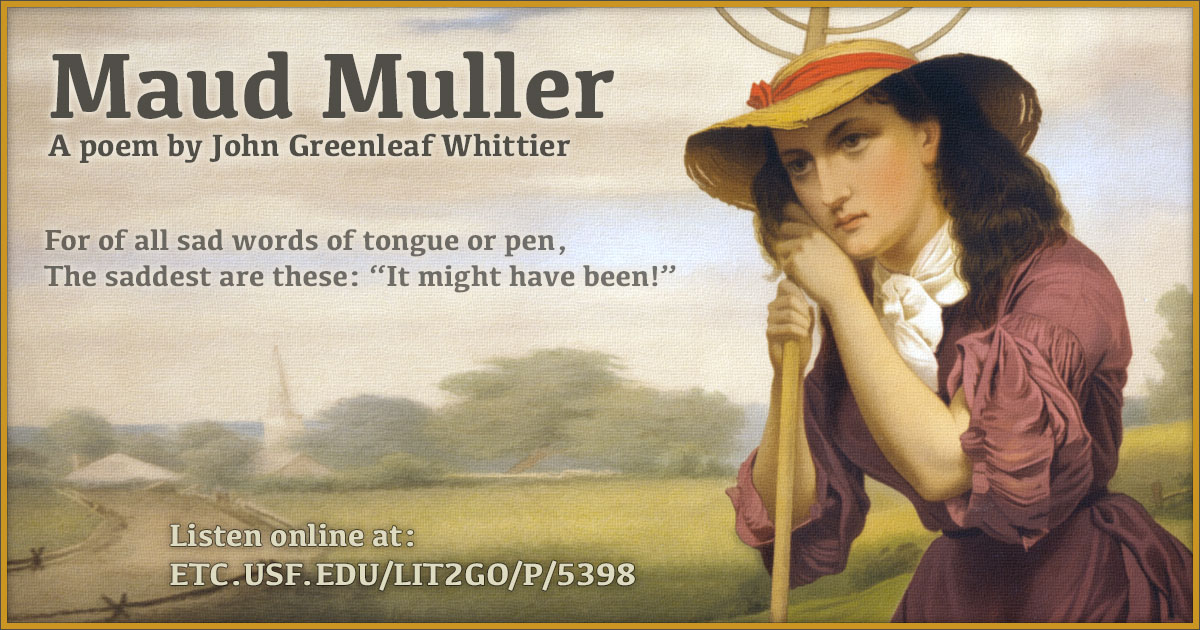 For of all sad words of tongue or pen,
The saddest are these: "It might have been!"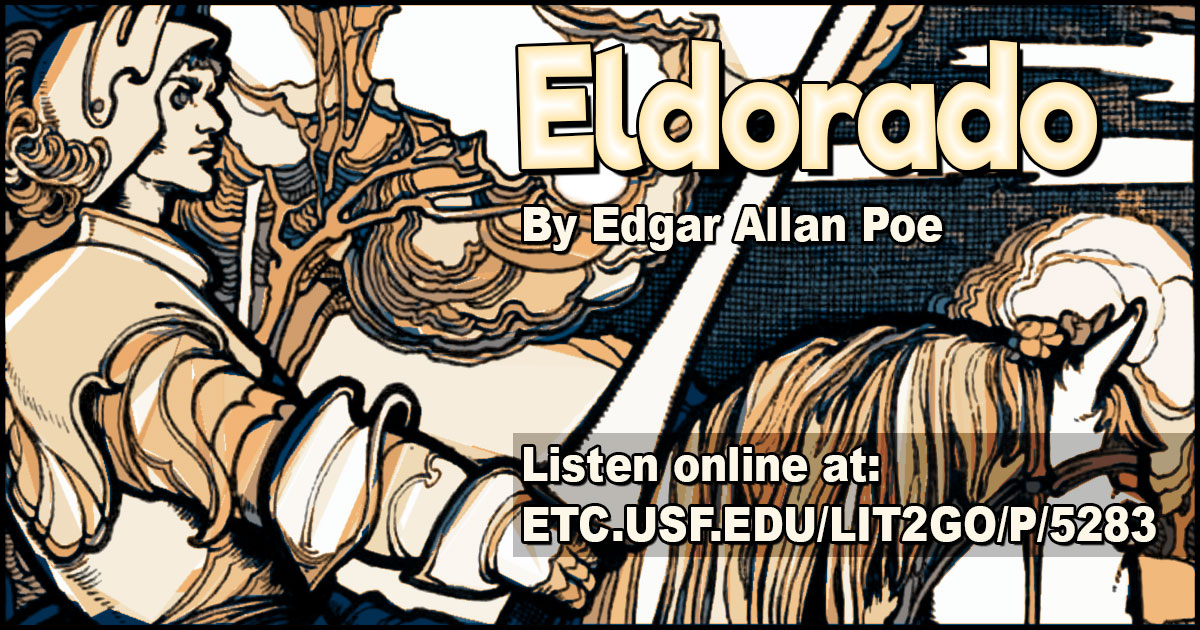 Gaily bedight, A gallant knight, In sunshine and in shadow,
Had journeyed long, Singing a song, In search of Eldorado.
Of all the minor woes, A mortal undergoes,
'Tis waiting in shawl or cloak Seven hours at Live Oak!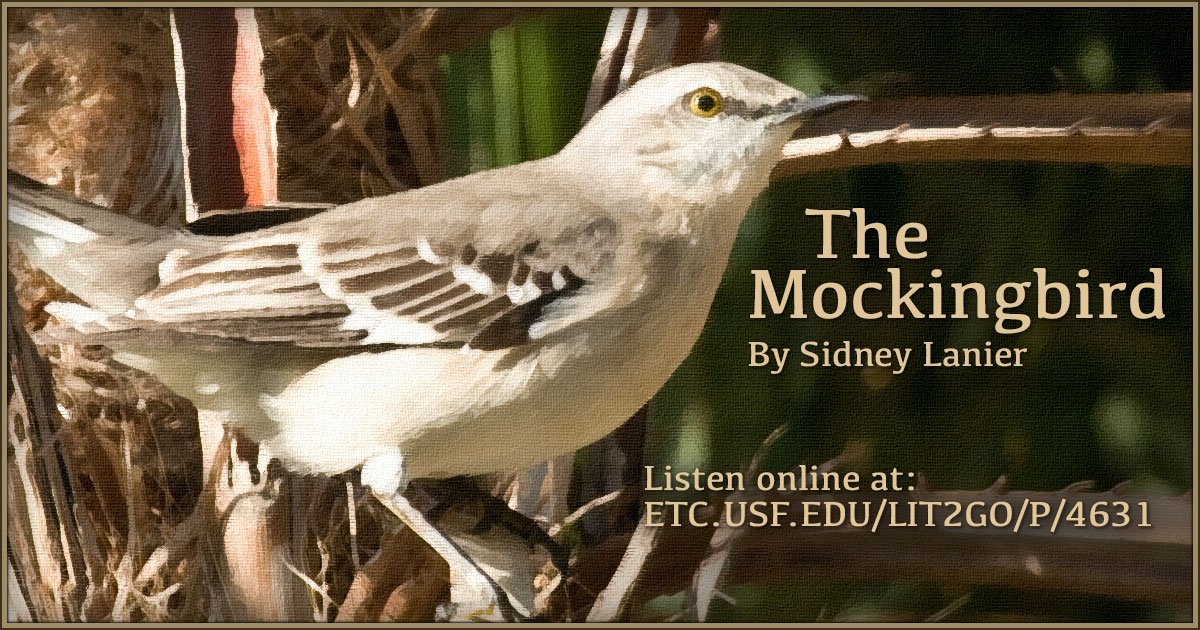 How may the death of that dull insect be
The life of yon trim Shakespeare on the tree?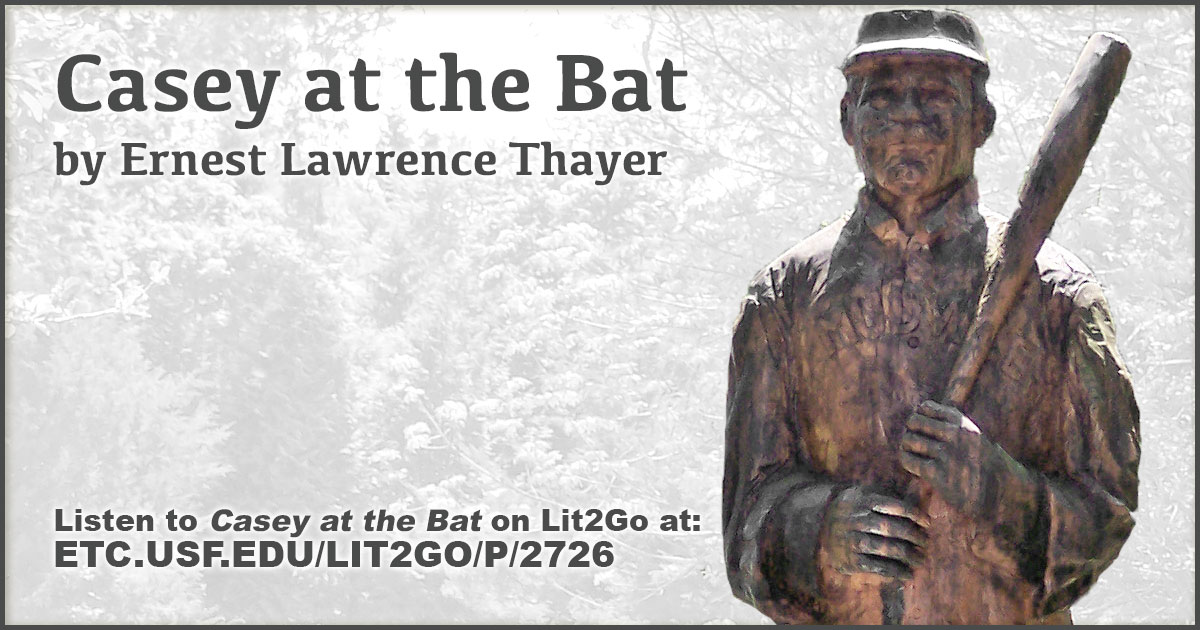 And somewhere men are laughing, and somewhere children shout;
But there is no joy in Mudville – mighty Casey has struck out.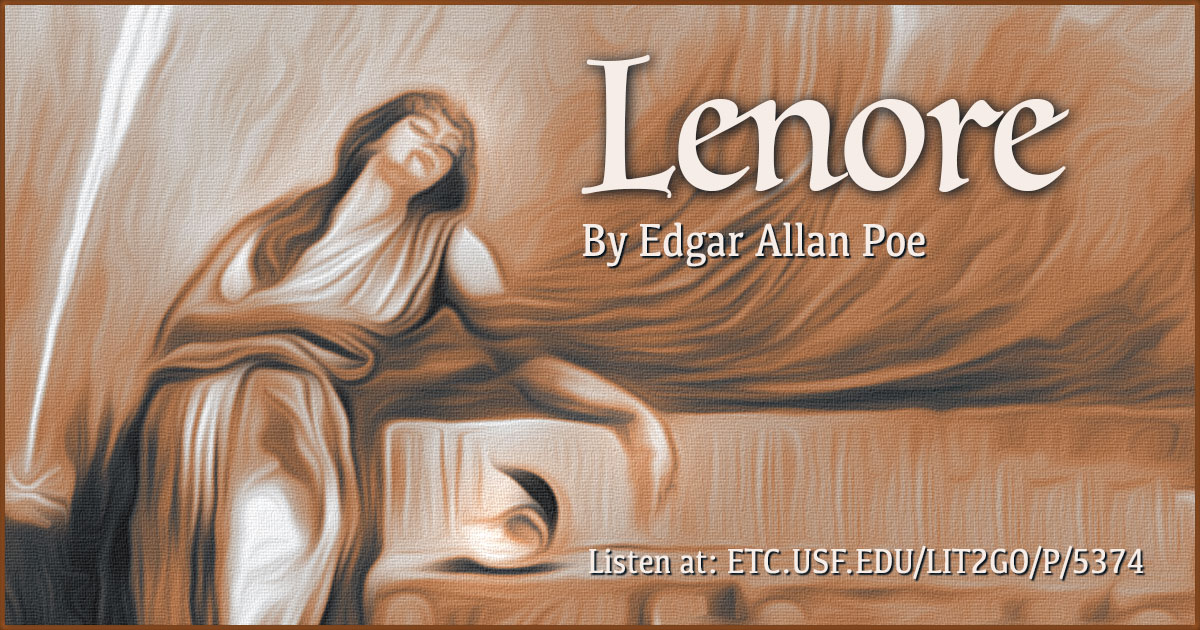 Wretches! ye loved her for her wealth and hated her for her pride,
And when she fell in feeble health, ye blessed her–that she died!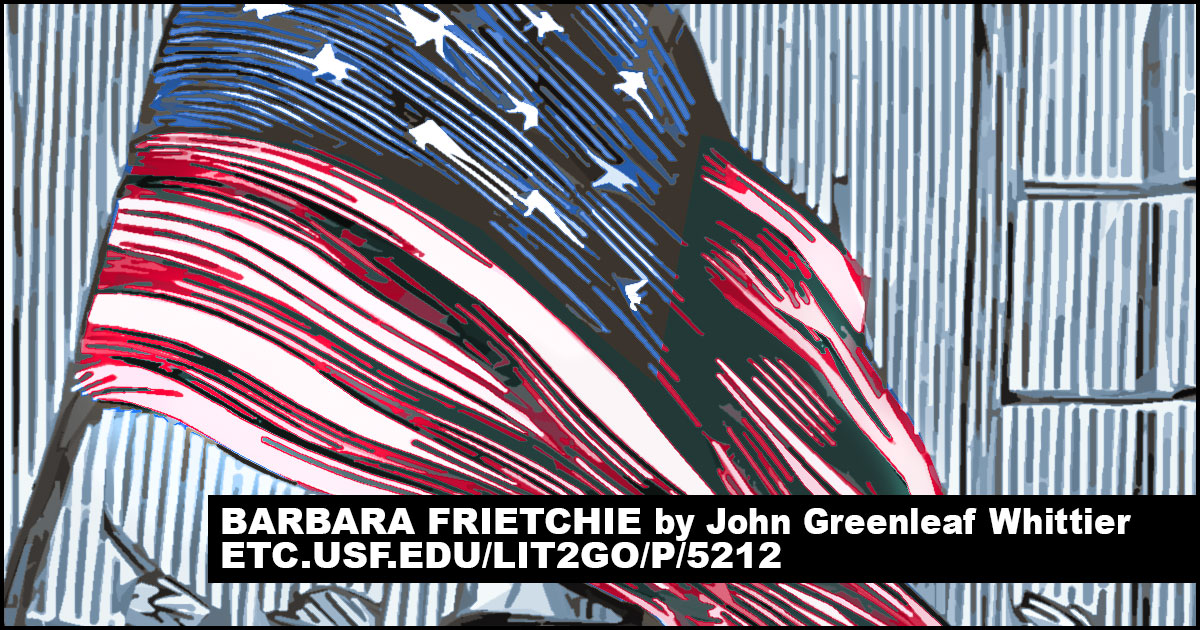 'Shoot, if you must, this old gray head,
But spare your country's flag,' she said.
Roy Winkelman is a 40+ year veteran teacher of students from every level kindergarten through graduate school. As the former Director of FCIT, he began the Center's focus on providing students with rich content collections from which to build their understanding. When not glued to his keyboard, Dr. Winkelman can usually be found puttering around his tomato garden in Pittsburgh. Questions about this post or suggestions for a future topic? Email me at winkelma@usf.edu. To ensure that your email is not blocked, please do not change the subject line. Thank you!
FCIT Newsletter
Each month FCIT publishes a newsletter with short articles on teaching and learning with technology, using digital content in the classroom, and technology integration. Subscribe today! The subscription form will open in a new window. When you have subscribed, you can close the new window to return to this page.