Parents, if you have children at home due to school closings or vacation periods, the Lit2Go free audiobook website is a great resource to keep students reading and learning. You'll find plenty of age-appropriate reading passages, audio files, and activity sheets there.
The Lit2Go website has a large collection for twelfth-grade students. Since there are many choices on the Lit2Go site, you may want to start with the short list of recommended books below. We've tried to pick classics that many parents will already be familiar with. Maybe some of these were your favorites when you were in high school. Of course, you should also look at the recommendations we've made for other grade levels. You child can probably enjoy materials from several lower grade levels depending on whether you are using the content as a reading or as a listening activity. Your child's interests and familiarity with the subject of a book should also be taken into account when making selections.
Every Lit2Go passage has an MP3 audio file and the complete text on a webpage. Many also have text PDFs and activities. Here's where you will find the various parts:

The MP3 audio file. You can play this directly in your browser (1A) or download

(1B)

it to use it on any MP3 device.
The written text. The text appears on the webpage

(2A)

and is often also available as a separate downloadable PDF

(2B)

, which can be printed if desired. Your child can read the text, listen to the MP3, or read along with the audio.
Activity sheets. Many passages have a one-page PDF activity (3) for your child.
Please resist the urge to print out all the activity sheets and present your child with stacks of assignments. Think of the activity sheets as helpful suggestions for the types of activities and questions a twelfth-grade teacher would typically use with students in a classroom situation. There may be some sheets that you'll want to print and complete together with your child. There will be others that you can view together online and talk through the activity. Some of the activity sheets may just give you a question or two that you'll want to discuss with your child to unpack the meaning of the passage. And others, you may decide to skip completely. Select activities to help your child to develop a love of reading, not view it as a dreaded task.
Some of our favorite books at the twelfth-grade reading level
Click the title to go to the free Lit2Go audiobook!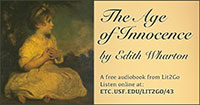 by Edith Wharton
The Age of Innocence is a 1920 novel by American author Edith Wharton. The story is set in the 1870s, in upper-class, "Gilded-Age" New York City. The story centers on an upper-class couple's impending marriage, and the introduction of the bride's cousin, plagued by scandal, whose presence threatens their happiness. The novel is noted for Wharton's attention to detail and its accurate portrayal of how the 19th-century East Coast American upper class lived, as well as for the social tragedy of its plot. Wharton was 58 years old at publication; she had lived in that world and had seen it change dramatically by the end of World War I.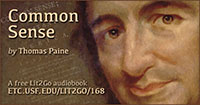 by Thomas Paine
Common Sense is a pamphlet written by Thomas Paine. It was first published anonymously on January 10, 1776, during the American Revolution. Paine wrote it with editorial feedback from Benjamin Rush, who came up with the title. The document denounced British rule and, through its immense popularity, contributed to fomenting the American Revolution.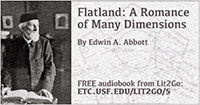 by Edwin A. Abbott
Flatland: A Romance of Many Dimensions is a classic 19th century novella that satirizes the social hierarchy of Victorian society using mathematical figures and ideas.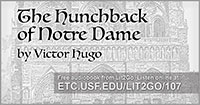 by Victor Hugo
The Hunchback of Notre-Dame is a novel by Victor Hugo published in 1831. The title refers to the Notre Dame Cathedral in Paris, around which the story is centered.
by Jane Austen
Northanger Abbey follows Catherine Morland and family friends Mr. and Mrs. Allen as they visit Bath, England. Seventeen year-old Catherine spends her time visiting newly made friends, like Isabella Thorpe, and going to balls. Catherine finds herself pursued by Isabella's brother John Thorpe and by Henry Tilney. She also becomes friends with Eleanor Tilney, Henry's younger sister. Mr. Henry Tilney captivates her with his view on novels and knowledge of history and the world. The Tilneys invite Catherine to visit their father's estate, Northanger Abbey, which, because she has been reading Ann Radcliffe's gothic novel The Mysteries of Udolpho, Catherine expects to be dark, ancient and full of fantastical mystery.
Northanger Abbey is considered a parody of a gothic novel.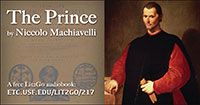 by Niccolo Machiavelli
The Prince is a simple and straight forward political guidebook for the ruling of autocratic regimes based on the first-hand experiences of Niccolo Machiavelli. It was originally published in 1513 and represented an important departure from previous thought. It is seen as part of a larger transition from medieval scholasticism to Renaissance humanism.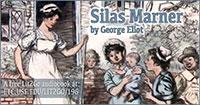 by George Eliot
Silas Marner, published in 1861, is a dramatic novel following the life of Silas Marner and his path from embittered outsider to proud father and respected citizen.
Some of our favorite short stories at the twelfth-grade reading level
Click the title to go to the free Lit2Go audiobook!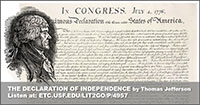 by Thomas Jefferson
Thomas Jefferson outlines the despot-like behavior of the King of Great Britain and declares that the United States of America will no longer recognize British rule.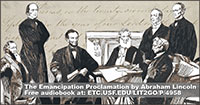 by Abraham Lincoln
The Emancipation Proclamation consists of two executive orders issued by United States President Abraham Lincoln during the American Civil War. The first one, issued September 22, 1862, declared the freedom of all slaves in any state of the Confederate States of America that did not return to Union control by January 1, 1863. The second order, issued January 1, 1863, named ten specific states where it would apply. Lincoln issued the Executive Order by his authority as "Commander in Chief of the Army and Navy" under Article II, section 2 of the United States Constitution.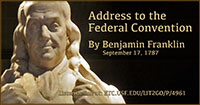 by Benjamin Franklin
Benjamin Franklin's address to the Federal Convention in Philadelphia, PA, September 17, 1787 as transcribed by James Madison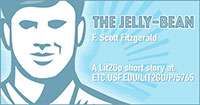 by F. Scott Fitzgerald
The Jelly-Bean, by F. Scott Fitzgerald, is a short story following Jim Powell, an excessive gambler and outcast who has given up on polite society, as he tries to impress his new love interst, Nancy Lamar.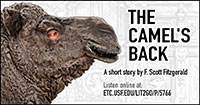 by F. Scott Fitzgerald
The Camel's Back, a short story by F. Scott Fitzgerald, is the tale of a man in love, Perry Parkhurst, who presents his girlfriend with an ultimatum: get married or end the relationship forever. After ending the relationship, a heartbroken Parkhurst attends the Citrus Ball in a camel costume, determined to win her back.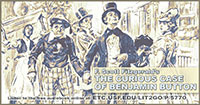 by F. Scott Fitzgerald
The Curious Case of Benjamin Button is a short story, by F. Scott Fitzgerald, about a child born with the outward appearance of a 70-year-old man who ages in reverse. As he grows older, he appears to be getting younger with each passing year.
This page is just a part of the Lit2Go collection for grade twelve. There is LOTS MORE on the Lit2Go website!
Please keep in mind that the reading level of the books and passages you'll find here was determined by the Flesch-Kincaid mathematical formula that considers only the length of words and sentences. It can be a good starting point for finding passages suitable for your child, but it's only a suggestion. Just because your child is in twelfth grade does not mean that a particular passage listed as twelfth-grade reading level is appropriate. Your child's ability to enjoy a particular passage depends on several other factors, including: background knowledge, interest in the subject matter, text genre, and the level of support provided during reading.
Roy Winkelman is a 40+ year veteran teacher of students from every level kindergarten through graduate school. As the former Director of FCIT, he began the Center's focus on providing students with rich content collections from which to build their understanding. When not glued to his keyboard, Dr. Winkelman can usually be found puttering around his tomato garden in Pittsburgh. Questions about this post or suggestions for a future topic? Email me at winkelma@usf.edu. To ensure that your email is not blocked, please do not change the subject line. Thank you!
FCIT Newsletter
Each month FCIT publishes a newsletter with short articles on teaching and learning with technology, using digital content in the classroom, and technology integration. Subscribe today! The subscription form will open in a new window. When you have subscribed, you can close the new window to return to this page.