Parents, if you have children at home due to school closings or vacation periods, the Lit2Go free audiobook website is a great resource to keep students reading and learning. You'll find plenty of age-appropriate reading passages, audio files, and activity sheets there.
The Lit2Go website has a large collection for ninth-grade students. Since there are so many choices on the Lit2Go site, you may want to start with the short list of recommended books and passages below. We've tried to pick classics that many parents will already be familiar with. Maybe some of these were your favorites when you were younger. Of course, you should also look at the recommendations we've made for other grade levels. You child can probably enjoy materials from several grade levels depending on whether you are using the content as a reading or as a listening activity. Your child's interests and familiarity with the subject of a book or passage should also be taken into account when making selections.
Every Lit2Go passage has an MP3 audio file and the complete text on a webpage. Many also have text PDFs and activities. Here's where you will find the various parts:

The MP3 audio file. You can play this directly in your browser (1A) or download

(1B)

it to use it on any MP3 device.
The written text. The text appears on the webpage

(2A)

and is often also available as a separate downloadable PDF

(2B)

, which can be printed if desired. Your child can read the text, listen to the MP3, or read along with the audio.
Activity sheets. Many passages have a one-page PDF activity (3) for your child.
Please resist the urge to print out all the activity sheets and present your child with stacks of assignments. Think of the activity sheets as helpful suggestions for the types of activities and questions a ninth-grade teacher would typically use with students in a classroom situation. There may be some sheets that you'll want to print and complete together with your child. There will be others that you can view together online and talk through the activity. Some of the activity sheets may just give you a question or two that you'll want to discuss with your child to unpack the meaning of the passage. And others, you may decide to skip completely. Select activities to help your child to develop a love of reading, not view it as a dreaded task.
Some of our favorite books at the ninth-grade reading level
Click the title to go to the free Lit2Go audiobook!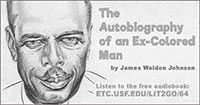 by James Weldon Johnson
James Weldon Johnson's The Autobiography of an Ex-Colored Man is a fictional, tragic tale about a young mulatto's coming-of-age in the early 20th century. The unnamed narrator, who has a black mother and white father, is light-skinned enough to pass for a white man but his emotional connections to his mother's heritage make him unable to fully embrace that world.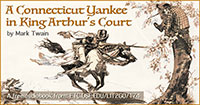 by Mark Twain
A Connecticut Yankee In King Arthur's Court is a satirical novel that depicts a contemporary American, Hank Morgan, who is transported to medieval England. In the court of the legendary King Arthur, Morgan uses his modern knowledge to face the trials and tribulations of the middle ages.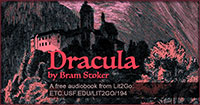 by Bram Stoker
Dracula is a horror novel by Bram Stoker, narrated in first person diary entries and letters, telling the story of an encounter with Count Dracula.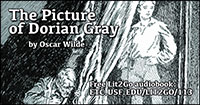 by Oscar Wilde
The Picture of Dorian Gray is a suspense novel by Oscar Wilde, narrating the tale of Dorian Gray, and his mysterious life.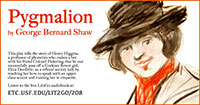 by George Bernard Shaw
Pygmalion is a play by George Bernard Shaw. It tells the story of Henry Higgins, a professor of phonetics who makes a bet with his friend Colonel Pickering that he can successfully pass off a Cockney flower girl, Eliza Doolittle, as a refined society lady by teaching her how to speak with an upper class accent and training her in etiquette.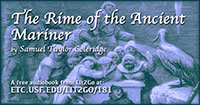 by Samuel Taylor Coleridge
The Rime of the Ancient Mariner is the longest major poem by the English poet Samuel Taylor Coleridge, written in 1797-98 and published in the first edition of Lyrical Ballads in 1798. Along with other poems in Lyrical Ballads, it was a signal shift to modern poetry and the beginning of British Romantic literature.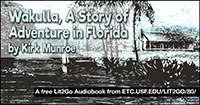 by Kirk Munroe
Mark and Ruth's parents sell their plantation and move to Florida. The children have many adventures in their new home state.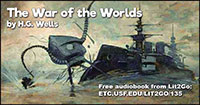 by H.G. Wells
The War of the Worlds, by H. G. Wells, is an early science fiction novel which describes an invasion of England by aliens from Mars. It is one of the best-known depictions of an alien invasion of Earth.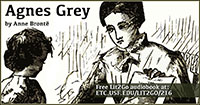 by Anne Brontë
Agnes Grey is Anne Bronte's story about a governess, similar to her sister's work Jane Eyre in that both novels explore the social issues that a Victorian governess not only observes but becomes involved with. Agnes Grey was Anne's first novel.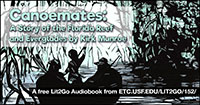 by Kirk Munroe
Canoemates: A Story of the Florida Reef and Everglades is a story about young boys who cruise through the Florida Everglades in search of adventure in the late 1800s.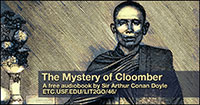 by Sir Arthur Conan Doyle
Narrated by John Fothergill West, a Scottish man, who moves from Edinburgh to Wigtownshire to care for the family estate when his father's half brother dies. Near the estate is The Cloomber Hall, for years uninhabited, but now the residence of John Berthier Heatherstone, a general of the Indian Army. General Heatherstone is an anxious man, apprehensive about someone he offended in India. The Mystery of Cloomber unfolds, revealing Heathstone's war crime against a Buddhist priest.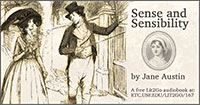 by Jane Austen
Sense and Sensibility is a novel of manners and societal expectations. The story concerns two sisters, Elinor and Marianne Dashwood (Elinor representing "sense" and Marianne "sensibility"). Along with their mother and younger sister Margaret, they are left impoverished after the death of their father. The family is forced to move to a country cottage, offered to them by a generous relative. Before the move, Elinor forms an attachment to Edward Ferrars, and after the move, Marianne forms one for John Willoughby. These attachments lead to problems both personally and socially, and they must learn important lessons about themselves before resolutions can occur.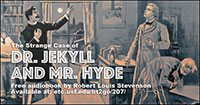 by Robert Louis Stevenson
The Strange Case of Dr. Jekyll and Mr. Hyde is a suspense novel by Robert Louis Stevenson, narrating the tale of Dr. Jekyll, and his menacing alter ego Mr. Hyde.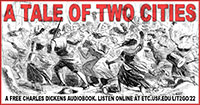 by Charles Dickens
A Tale of Two Cities is a historical novel by Charles Dickens. The plot centers on the years leading up to the French Revolution and culminates in the Jacobin Reign of Terror. It tells the story of two men, Charles Darnay and Sydney Carton, who look similar but are very different in personality. Darnay is a romantic French aristocrat, while Carton is a cynical English barrister. However, the two are in love with the same woman, Lucie Manette.
by Mary Shelley
Frankenstein; or, The Modern Prometheus was first published in London, England in 1818. It contains elements of the Gothic novel and the Romantic movement. It was also a warning against the "over-reaching" of modern man and the Industrial Revolution. The story has had an influence across literature and popular culture and spawned a complete genre of horror stories and films. It is often considered the first science fiction novel.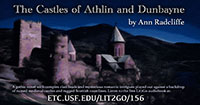 by Ann Radcliffe
The Castles of Athlin and Dunbayne is a Gothic story about the feud between the medieval Scottish Highland clans of Athlin and Dunbayne. It was Ann Radcliffe's first novel.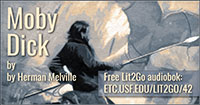 by Herman Melville
Also known as The Whale, this is the story of Ishmael, a sailor aboard the Pequod with Captain Ahab. Ishmael soon realizes that vengeful Ahab's only mission is to find the sperm whale, Moby Dick.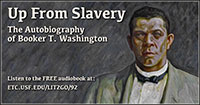 by Booker T. Washington
Up From Slavery is the 1901 autobiography of Booker T. Washington detailing his slow and steady rise from a slave child during the Civil War, to the difficulties and obstacles he overcame to get an education at the new Hampton University, to his work establishing vocational schools (most notably the Tuskegee Institute in Alabama), to helping black people and other disadvantaged minorities learn useful, marketable skills and work to pull themselves, as a race, up by the bootstraps. He reflects on the generosity of both teachers and philanthropists who helped in educating blacks and native Americans.
Some of our favorite poems and short passages at the ninth-grade reading level
Click the title to go to the free Lit2Go audiobook!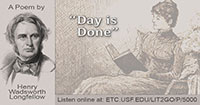 By Henry Wadsworth Longfellow
A poem about escaping from the sorrows and loneliness of the night by reading great works of literature.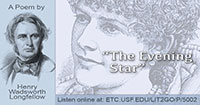 By Henry Wadsworth Longfellow
A poem describing a star as if it were a beautiful woman.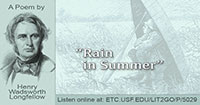 By Henry Wadsworth Longfellow
This poem uses the rain to describe time as eternal.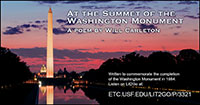 By Will Carleton
A poem to the vistas and vision from the heights of the Washington Monument and the vision of the man himself.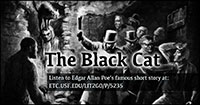 By Edgar Allan Poe
A wronged pet proves to be a man's undoing.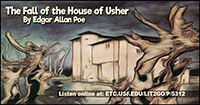 By Edgar Allan Poe
An old friend is summoned to his childhood friend's home to comfort him during his final days of an illness only to witness strange and horrifying happenings in the House of Usher.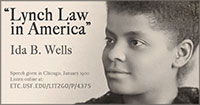 By Ida B. Wells
Ida B. Wells' speech concerning the prevalence of lynching throughout the United States, as well as the racial bias of the judicial system.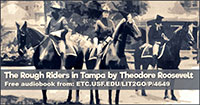 By Theodore Roosevelt
The Rough Riders' time in Tampa is filled with misunderstandings which they deal with as best they can.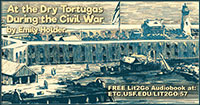 By Emily Holder
At the Dry Tortugas During the War is an account written by Emily Holder describing her memories of Fort Jefferson.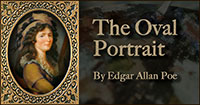 By Edgar Allan Poe
The narrator discovers a shocking painting while seeking refuge in an abandoned mansion.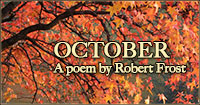 By Robert Frost
O HUSHED October morning mild,
Thy leaves have ripened to the fall;
To-morrow's wind, if it be wild,
Should waste them all.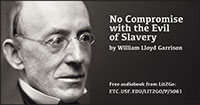 By William Lloyd Garrison
William Lloyd Garrison discusses the far reaching implications of the institution slavery in the United States.
This page is just a very small part of the Lit2Go collection for grade nine. There is LOTS MORE on the Lit2Go website!
Please keep in mind that the reading level of the books and passages you'll find here was determined by the Flesch-Kincaid mathematical formula that considers only the length of words and sentences. It can be a good starting point for finding passages suitable for your child, but it's only a suggestion. Just because your child is in ninth grade does not mean that a particular passage listed as ninth-grade reading level is appropriate. Your child's ability to enjoy a particular passage depends on several other factors, including: background knowledge, interest in the subject matter, text genre, and the level of support provided during reading.
Roy Winkelman is a 40+ year veteran teacher of students from every level kindergarten through graduate school. As the former Director of FCIT, he began the Center's focus on providing students with rich content collections from which to build their understanding. When not glued to his keyboard, Dr. Winkelman can usually be found puttering around his tomato garden in Pittsburgh. Questions about this post or suggestions for a future topic? Email me at winkelma@usf.edu. To ensure that your email is not blocked, please do not change the subject line. Thank you!
FCIT Newsletter
Each month FCIT publishes a newsletter with short articles on teaching and learning with technology, using digital content in the classroom, and technology integration. Subscribe today! The subscription form will open in a new window. When you have subscribed, you can close the new window to return to this page.