TIM and TIM Tools Help
---
We're here to help you use your technology effectively.
Find answers, ask questions, or request a consultation.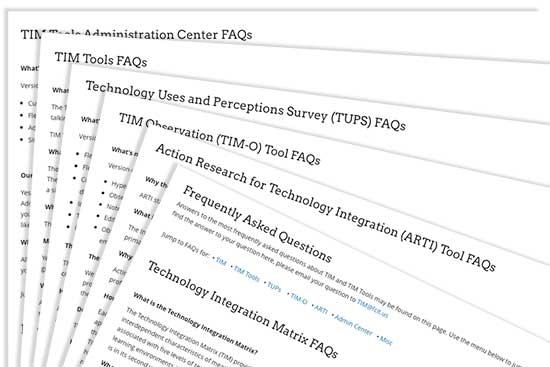 ---
Scores of answers waiting just for you.
Quick answers to scores of the questions we get most often about TIM and the TIM Tools. Use the links at the top of the FAQs to jump to the specific section you're interested in.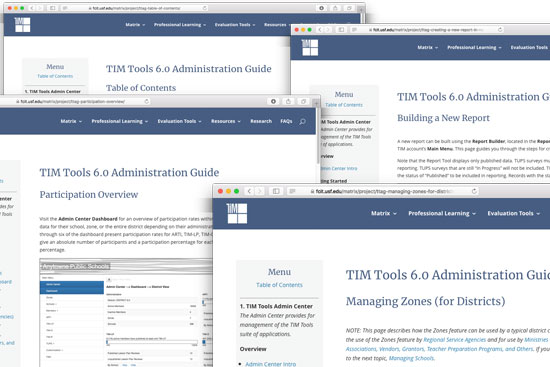 ---
Get up and running with TIM Tools.
The Admin Guide covers everything you need to know about setting up your TIM Tools instance and managing each of the tools. Use the table of contents on the left side of the Guide to jump right to the appropriate section.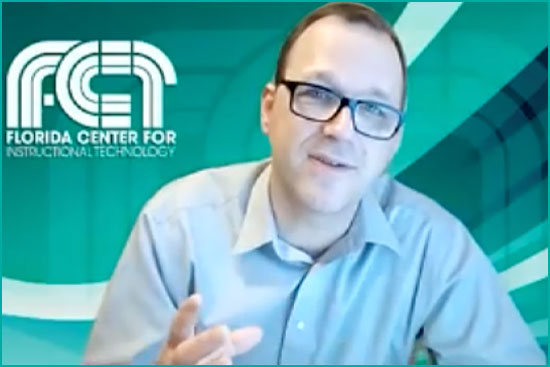 ---
We love to share how TIM Tools can help you.
Schedule a personal walk-through of the TIM Tools for yourself or your staff. See how this flexible set of technology integration tools will meet your school or district's specific needs. We are accustomed to supporting TIM Tools clients on every continent (except Antarctica), so scheduling a videoconference for your time zone is not a problem.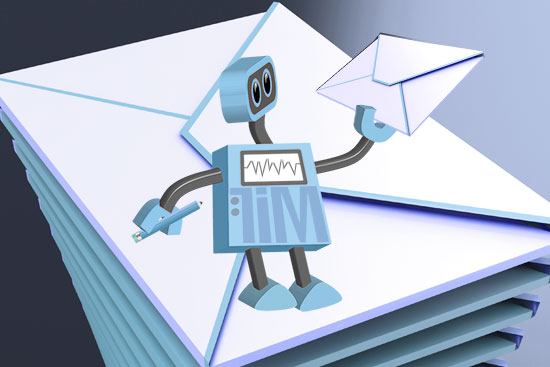 ---
Something we didn't cover? Ask TIM!
Email us at TIM@fcit.us with your questions, comments, or just to say "Hello." TIM or one of his human assistants can usually answer by the next business day.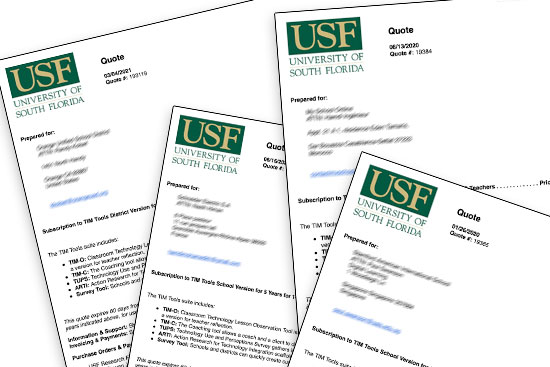 ---
Save time with our instant quote generator.
If your purchasing department requires a written quote, you can generate a no-obligation quote with the specific information you need to satisfy your organization's procedures.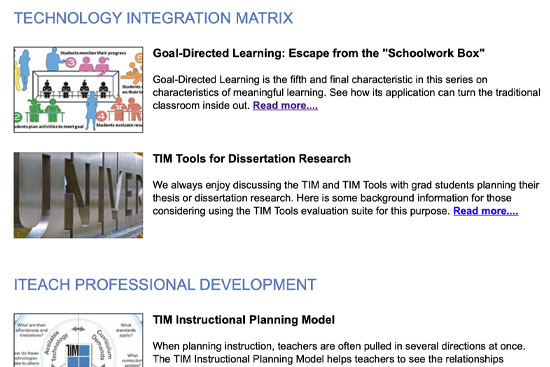 ---
Stay up to date with FCIT news.
Each month FCIT publishes a newsletter with short articles on teaching and learning with technology, using digital content in the classroom, and professional development for technology integration. Subscribe today!