Technology Uses and Perceptions Survey (TUPS)
This online survey provides essential information about the current teacher use and perceptions of technology. The results can be used to collect baseline data for special initiatives, inform technology purchase decisions, identify professional development needs, and facilitate coaching in the use of instructional technology. The TUPS looks at what teachers believe about the role of technology in the classroom, as well as their comfort and confidence with technology in general, with pedagogy of technology, with a variety of different specific technologies, and it also asks about the frequency that they use those technologies and the frequency with which their students use those technologies. The survey includes 200 items in seven categories and provides valuable data to guide school- and district-level decision-making. The survey sections include:
Technology Access and Support
Preparation for Technology Use
Perceptions of Technology Use
Confidence and Comfort Using Technology
Technology Integration
Teacher and Student Use of Technology
Technology Skills and Usefulness
As part of the TIM Tools suite, the TUPS works from a common online database of user identities and permissions. User records can be added in batches or individually. Survey responses can be downloaded at any time for review. You can offer the survey any number of times and track completion of any user.
The survey data helps to target professional development efforts to meet the needs of teachers in your school or district. The survey helps identify how well prepared teachers are to integrate technology in meaningful ways. It also helps identify the technology professional development topics that teachers want and need.
The TUPS is the perfect tool to use annually, or at the beginning and end of any technology project to measure the changes in how teachers relate to technology in their work. Grant administrators can use pre and post comparisons for grant evaluation reports. It supports teacher inquiry by providing the teacher with a tool for recording changes in classroom usage of technology. The information is also useful for planning technology infrastructure and support and getting a snapshot of the perceptions of teachers.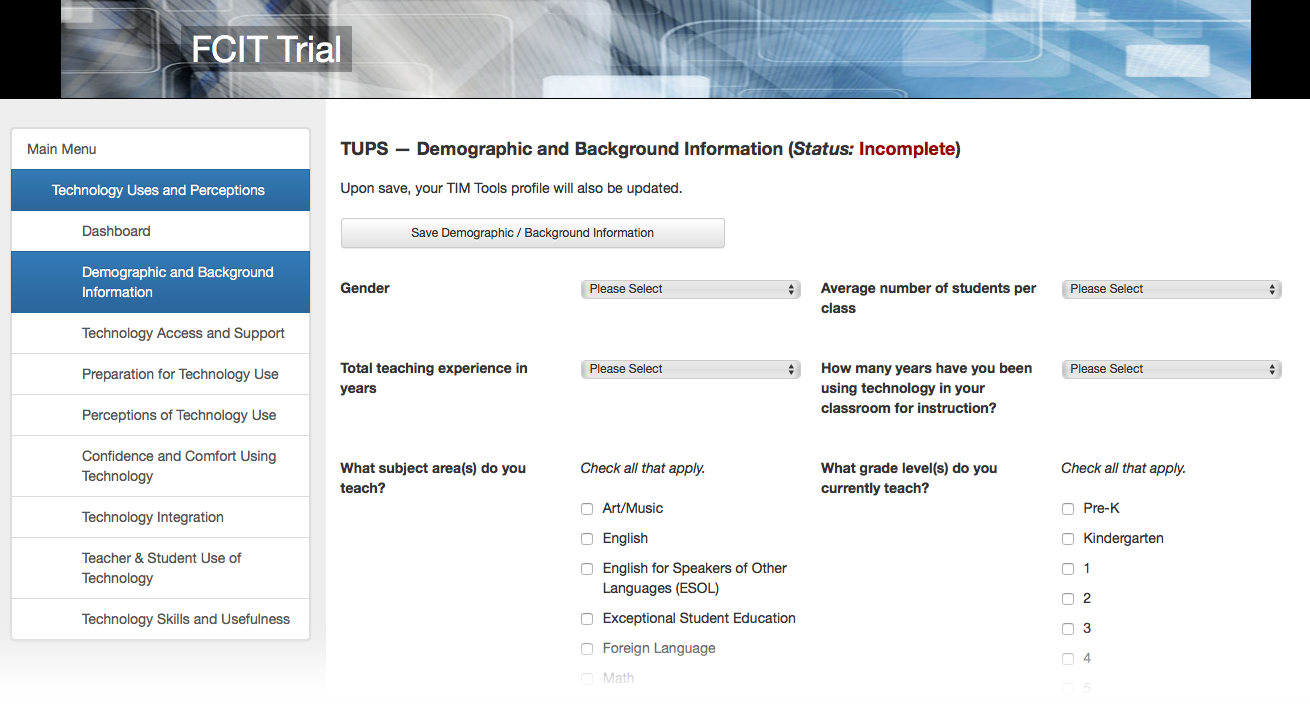 Figure 1: In addition to the seven sections of questions, the TUPS also includes a demographic and background section, which can be turned on or off.
Survey participants can log into their TIM Tools account and complete the survey sections in any order. If they log out before completing all sections, when they log back an again, they can pick up where they left off. Some districts prefer to break the survey into multiple parts, for example they could administer the demographics and first three question sections during one month and then administer the remaining four sections during the following month. The TUPS is designed to provide complete flexibility for the client. In addition to turning sections on or off, individual questions can also be turned on or off. Furthermore, each individual question can be easily customized. For example, the TUPS refers to a district's "technology specialists" at one point. If your district uses a different term for technology specialist, the question can be revised using the convenient Admin Center interface.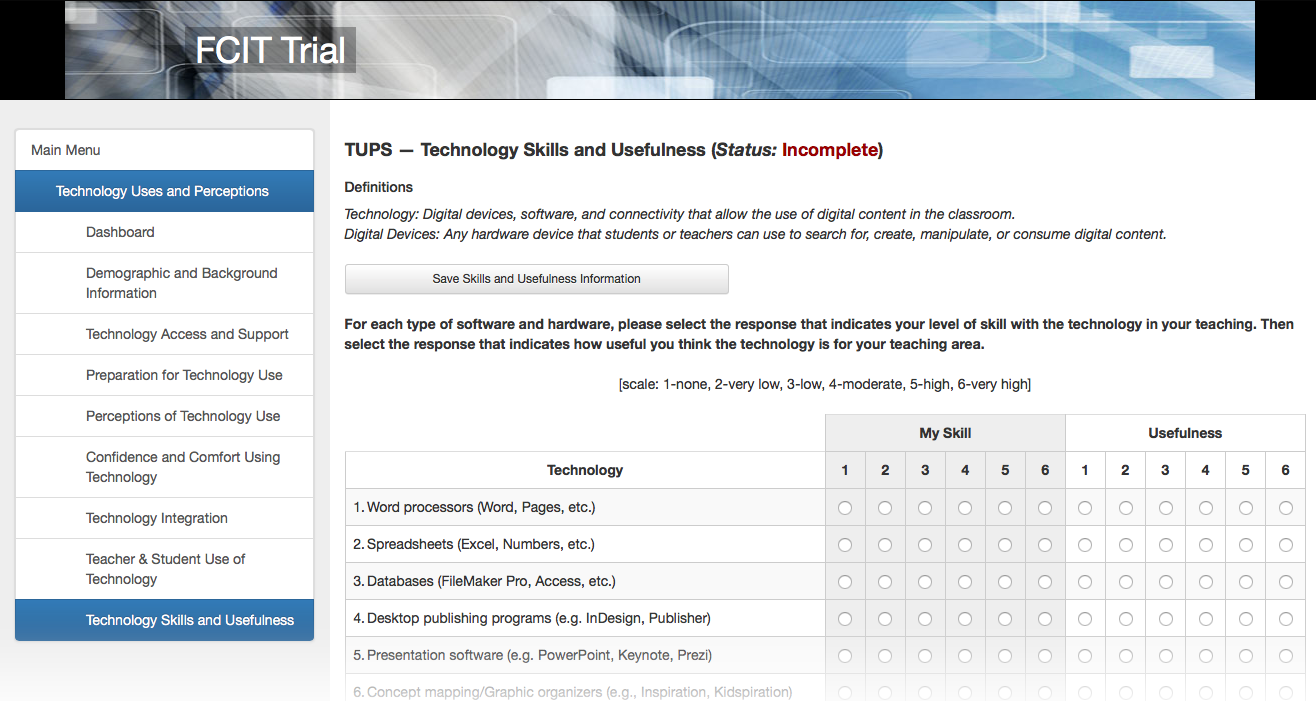 Figure 2: Part of the "Technology Skills and Usefulness" section of the TUPS.
Version 4.0 of TIM Tools released in 2016 adds the following features to the Technology Uses and Perceptions Survey:
Active Survey Sections. Each of the eight sections of the TUPS can be turned on or off at any time.
Active Survey Items. Each survey question can be turned on or off at any time.
Edit Text of Survey Items. Make adjustments to the text of any survey item.
Introductory Message. Fully editable introductory text for the TUPS, providing any necessary information for teachers.
Thank You Message. Fully editable "thank you" text displayed after teachers complete the TUPS.
Flexible Data Downloads. Specify a date range for TUPS data downloads and choose whether to include teacher names in the downloaded files.
All TIM Tools administrators have access to the TIM Tools Resource Center, which includes easy-to-follow instructions for administering the Technology Uses and Perceptions Survey. Please contact FCIT at TIM@fcit.us to discuss how the TUPS can assist your school or district to make better-informed decisions about professional development and technology purchases.
Additional information about the TUPS can be found on the TUPS FAQ section.