Menu
---
1. TIM Tools Admin Center
The Admin Center provides for management of the TIM Tools suite of applications.
Overview
Getting Started
Customization
Managing Members
Working with Data
---
2. TUPS
The Technology Uses and Perceptions Survey provides essential information for planning technology infrastructure and support and identifying the perceptions and PD needs of teachers.
---
3. TIM-O / TIM-LP / TIM-R
These three tools are for classroom observation, lesson plan review, and teacher reflection.
Overview
Preparation
TIM-O
TIM-R
TIM-LP
---
4. TIM-C
The TIM-C allows a coach and client to document the goals, activities, progress, and outcomes of a coaching cycle.
---
5. ARTI
The ARTI tool provides a framework for teachers to design and conduct their own action research projects.
---
6. Report Tool
The Report Tool allows a school or district to create TIM-LP, TIM-O, TIM-R, or TUPS reports.
---
7. Survey Tool
The Survey Tool allows a school or district to create internal or external surveys on new topics as needed.
---
Need help?
Have a question?
Email us at TIM@fcit.us anytime. We want to help you get the most out of your TIM Tools account!
TIM Tools 7.5 Administration Guide
Report Tool Introduction
The Report Tool allows members to build, access, and share summary results from the TUPS, TIM-LP, TIM-O, and TIM-R tools. Reports can be viewed as webpages or formatted for printing.
Access the Report Tool from the Main Menu page. You will find the Report Tool toward the bottom of the left menu bar.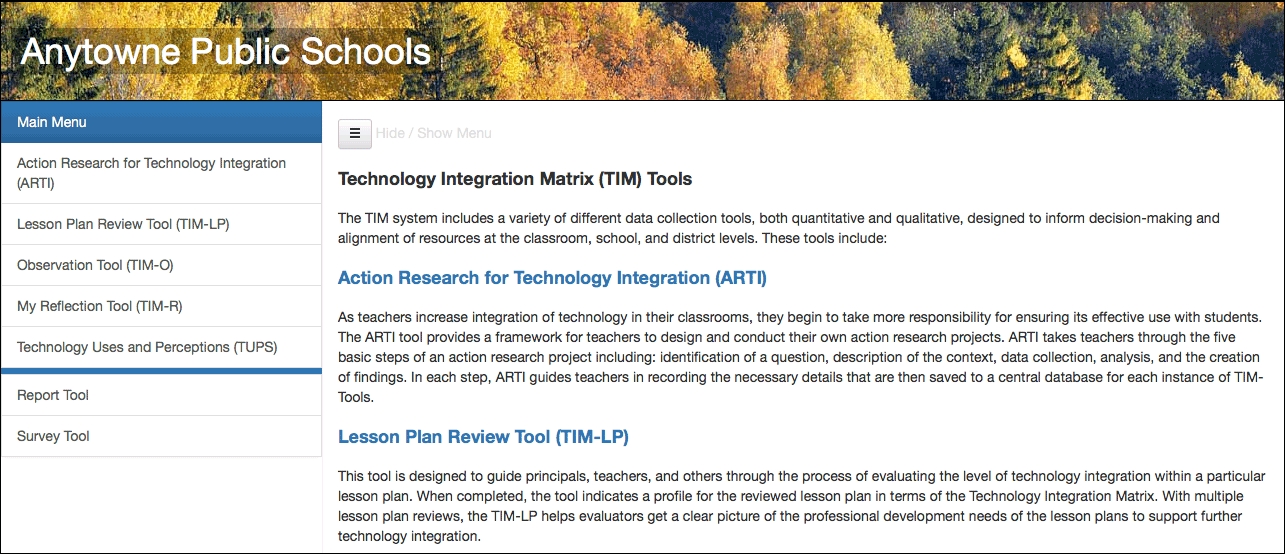 Figure 1. The Report Tool link is the second from the bottom.
Within the Report Tool you will see two tabs. The first is View a Report. This is a list of all reports made by you along with reports made by others that have been shared out to your role. Click the title of any report to view it as a set of webpages.

Figure 2. Viewing a report as a series of web pages.
Each report also includes a version formatted for printing that is accessed by clicking the Print Version tab toward the bottom of the menu within each report.

Figure 3. The same report as in Figure 2, but formatted for printing.
The second tab in the Report Tool menu is called Build a Report. This allows you to build any of the four types of reports. You will be able to select the type of report, the audience for your report, the time frame, and both the roles and locations to include.
Keep in mind that the Report Tool produces summary reports. For more complete analysis, you should download the raw data from within the Admin Center and import it into either a TIM Tools Excel template or your preferred statistical program.
The next section explains how to build a report.